Podcast Picks: The Ringer Gambling Show
Hosted by: Warren Sharp // theringer.com
October 18, 2021 at 11:00 AM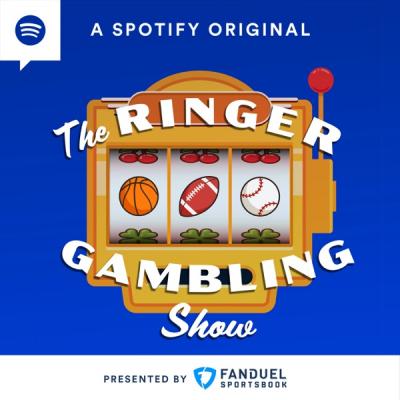 Hosted by: Warren Sharp // www.theringer.com 

Sports gambling in Pennsylvania has gone from "I know a guy who knows a guy," to billboards for MGM and FanDuel dotting the cityscape. But as easy as those advertisements make winning seem, you should do your best to be an informed bettor (and to protect your bank account). 
Of note, Warren Sharp leads The Ringer Gambling Show, a tri-weekly podcast pairing the NFL analyst with — and here's the key — three different co-hosts, all with different energy. The week begins with Sharp and Chris Vernon recapping the prior weekend's action. Vernon, normally part of the site's basketball coverage, brings great enthusiasm and seamless set-ups (Vernon is a sports radio veteran and it shows). Wednesday includes Sharp and Ben Solak for a nerdy breakdown of the week to come. For my money (literally), this is the most helpful segment; the Sept. 29 episode pushed the listener to the Cowboys and their awesome receiving corps (the Cowboys beat the Panthers). Friday brings Ringer mainstay Joe House to the show. He mostly contributes the "degenerate gambler" angle, and it's always fun to hear Sharp's reaction to his co-host's multi-leg parlays and "teases." While House isn't an expert like Solak, he gambles more like the listener and can thus act as audience surrogate. 
There's one caveat I'll offer. At times, Sharp seems to hold back; you see, his primary endeavor is Sharp Football Analysis. It's a pricey gambling advice service, and you get the feeling that Sharp holds his best intel for that. It makes sense, given the podcast is free, but that might frustrate you at times.