Poem in Your Pocket Day Rolls Out in Erie on April 21
Erie joins a national movement to share the gift of poetry.
April 18, 2016 at 8:20 AM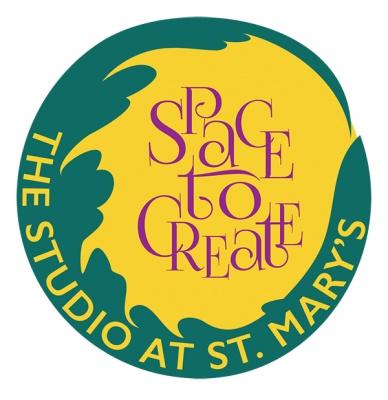 The Erie County Public Library, in partnership with The Writing Studio, has organized an Erie celebration for National Poem in Your Pocket Day on April 21. The local and national events bring attention to National Poetry Month, which is celebrated every April. 
Erie's Poem in Your Pocket Day will be celebrated at four places: the Erie County Public Library's Blasco Library; Gannon University, in conjunction with Gannon's English Department; East High School; and Sister Gus' Kids Cafe. 
The New York City Mayor's Office began Poem in Your Pocket Day in 2002 in conjunction with the New York City Department of Cultural Affairs and Department of Education, as part of the citywide National Poetry Month celebration.  
In 2008, the Academy of American Poets took the initiative nationwide, encouraging individuals across the country to take part and "channel their inner bard," according to Marcy Hall, coordinator of adult services for the Erie County Public Library. 
"We believe in literature and words as a way to create dialogue between people," said Sister Mary Lou Kownacki, OSB, coordinator of The Writing Studio. The Writing Studio, a new collective of women writers and literacy advocates, is the sponsor of Erie's Poem in Your Pocket Day. The studio is located at 310 East 10th Street. 
In Erie, between 500 and 700 poems will be shared on April 21. Some poems will be from familiar authors – Lawrence Ferlinghetti, Langston Hughes, William Carlos Williams, and Emily Dickinson, for example. Those poems might come to the recipients from the book Poem in your Pocket for Young Readers, a collection that encourages readers to actually rip a page from the book, read the poem, then roll it up to pass to someone else. Other poems will be original compositions by young local authors.  
If someone hands you a rolled-up scroll on April 21, you can put the poem in your pocket. But please take the opportunity to take your poem back out of your pocket and share it with someone else! 
For more information about Poem in Your Pocket Day, visit writingstudio-erie.org or Liz Allen at 440.0089.
For information about April 21 events at individual sites, contact:
Hannah Choi Paul at East High School, 816.5101 or hannahchoipaul@gmail.com. East High's event will be from 9:30 to 11:20 a.m. and 2:30-3 p.m.
Dr. Laura Rutland, associate professor of English at Gannon University, at 871.7532 or rutland001@gannon.edu. Times to be determined.
Marcy Hall, coordinator of adult services, Erie County Library, at mhall@eriecountypa.gov. The library's event will be throughout the day.
Sister Gus' Kids Café, through Emmaus Ministries, 459.8349.
The Writing Studio at St. Mary's: Space to Create // 310 East 10th St.