Pols Pitch AFP Donors
Conservatives met in Dallas. What does this mean for the PA-3?
August 31, 2014 at 6:27 PM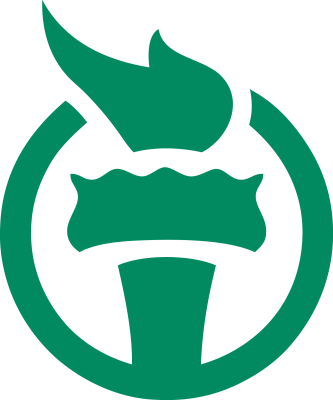 This weekend carries with it many momentous occasions. It is the unofficial end of summer as amusement parks and beach resorts shutter their windows and the kids return to school after the Labor Day break knowing that school is now in session and there won't be many other respites before Thanksgiving and Christmas breaks.  
In national politics, this marks the beginning of the big money season - one which never officially ends but has many ebbs and turns throughout midterm and presidential election years.
On August 29-30 conservative political donors attended the "Defending the American Dream Summit" in Dallas, Texas to hear from the nation's top conservative voices including Rand Paul, Ted Cruz, Dr. Ben Carson, and Texas Governor Rick Perry.
The summit was hosted by Americans for Prosperity (AFP), a group backed financially and ideologically by the Koch brothers political network.
It was an opportunity for congressional and presidential hopefuls to lay out their conservative bona fides for the culturally elite Right-wing of the Republican party in an effort to secure emergency capital for the home stretch of the 2014 midterm election cycle and to establish a firm cushion for the 2016 campaigns which will officially begin on November 5 after everyone clears the cobwebs of the previous nights election soirees.  
Politco reported that Rick Perry served up "red meat" for those in attendance.
In general, the events in Dallas this weekend have little direct effect on northwest Pennsylvania. It does, however, affect the long term decision making of our elected officials who look toward AFP and Koch related organizations for political contributions.
Thus far Rep. Mike Kelly (R-PA3) has received $8,500 directly from the Koch Industries Political Action Committee and more than $64,000 from organizations and individuals connected to oil and gas industries.
These donations are just a fraction of the nearly $1.2 million raised by Kelly in 2013-2014.
To date, Kelly has outspent his Democratic opponent Dan Lavallee by a ratio of 4 to 1.  
Despite the fact that Kelly votes the party line in near exclusive fashion and has become somewhat of a conservative media darling, he has not yet convinced the AFP faithful that he isn't simply reading Tea Party leaves and standing strong against the Obama administration.
The AFP ranks members of Congress on their votes on "economic freedom." It gave him a "B" in his first term and currently has him ranked at 67 percent favorable to the groups economic positions.
For comparison, Sen. Mitch McConnell, who spoke at the AFP summit this weekend, has a current score of 89 percent and a lifetime score of 91 percent.
This year Kelly is likely to have relatively simple November victory. But to sustain himself against substantial challenges in future election cycles, Kelly will likely need to move further to the political Right by offering up AFP-style "red meat" to his carnivorous conservative constituency.