President Obama's Effort To Overhaul Immigration Are Legal
The legality of the executive order on immigration reform issued by President Obama is under fire
April 1, 2015 at 10:30 AM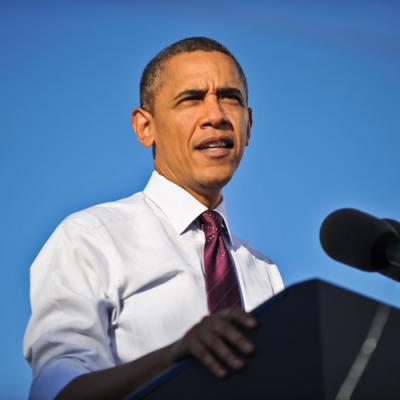 The legality of the executive order on immigration reform issued by President Obama Nov. 21, 2014 has been repeatedly attacked by Republicans, who call this order "unconstitutional," "illegal," and "unlawful." Nothing is further from the truth, and these remarks are merely more evidence of bitter and unjustified partisanship reaching new lows.
It is obvious that the need for comprehensive immigration reform has become acute, and in one of the best of many ill-fated efforts to resolve the matter, eight U.S. senators, four Democrats and four Republicans, including Senators Charles Schumer and John McCain, introduced an 844 page bill for immigration reform (S.744) which passed the Senate on June 27, 2013, by a vote of 68 to 32 and was sent over to the House. At this point, the House, in view of the substantial bipartisan support received in the Senate, should have taken up this bill for serious consideration. Instead, the leadership in the House let the bill die, despite the President's repeated requests for comprehensive legislative reform by Congress, another casualty of the great partisan divide.
Because of Congress' continuing failure to act, the Department of Homeland Security, which now has jurisdiction over immigration and naturalization, proposed to the President certain measures that would both prioritize the removal of aliens who present threats to national security, public safety, or border security, and defer deportation for up to three years or possibly longer of certain aliens who are parents of children who are presently in the United States and pose no threat. The program is a form of prosecutorial discretion, which is administered by the United States Citizenship and Immigration Services (USCIS).
The proposed program was carefully vetted by lawyers with the Department of Justice's Office of Legal Counsel (OLC), which provides authoritative legal advice to the President and all executive agencies of the federal government. The OLC opinion issued Nov. 19, 2014, explained that Congress is giving immigration officials wide latitude in enforcing immigration laws—latitude that the Supreme Court recognized in Arizona v. United States (2012), the case against Arizona's harsh immigration law, SB 1070. In that case, the Court stated that "the broad discretion exercised by immigration officials" is a "principal feature of the removal system." In Arizona the Supreme Court recognized that an inherent part of executive control over foreign policy is the ability of the President to choose whether or not to bring deportation proceedings.
Also, Justice William Rehnquist noted three decades ago in Heckler v. Chaney (1985), "This Court has recognized on several occasions over many years that an agency's (executive's) decision not to prosecute or enforce, whether through civil or criminal process, is a decision generally committed to an agency's absolute discretion."
Edwin Cherminsky, Dean of the UC Irvine School of Law, and Samuel Kleiner, a fellow of the Yale Law Information Society, publicly stated on Feb. 18, that no administration, either Democratic or Republican, has sought to deport every person who is illegally in the United States. "For humanitarian reasons or because of foreign policy considerations or for lack of resources, the government often chooses not to bring deportation actions."
Despite the fact that the executive action of the President will impact approximately four million undocumented immigrants, it is legally modest in scope and does not provide citizenship, but it does create a chance for many people who constitute no real threat to this country to come out in the light, obtain work permits, pay taxes, receive a reprieve from deportation, and get right with the law. If a significant number of eligible individuals apply, it will mean that millions of children who are U.S. citizens will be able to go to school without fearing that their parents will be gone when they get home or told that they will be deported. It favors immigration reform, not mass deportation, which is virtually impossible unless we want to spend billions of dollars uselessly and create a humanitarian crisis of enormous proportions.
Outside of Congress a coalition of 26 states, led by Texas and other conservative states in the South and Midwest, brought a suit before U.S. District Judge Andrew S. Hanen in Brownsville, Texas, claiming that the President had violated the "Take Care Cause" of the U.S. Constitution, which limited the scope of presidential power, and that his executive actions would be difficult to undo once immigrants started to apply for deferred action. To the contrary, a group of twelve attorneys general of the most liberal states, including California and Washington, filed "friends of the court" briefs opposing this action. On Monday, Feb. 16, Judge Hanen, who has previously criticized immigration policy, issued a preliminary injunction and ordered that the lawsuit should go forward stating that the states would suffer, "irreparable harm in this case."
Cherminsky and Kleiner, stated: "The judge's lengthy opinion is wrong as a matter of law and, worse, is based on xenophobia and stereotypes about immigrants. It is very likely to be overturned by the U.S. 5th Circuit Court of Appeals and, if necessary, the Supreme Court."
I also believe this politically charged ruling will be reversed, but until then, the brakes have been put on President Obama's immigration actions while the legislative assault continues in Congress with nothing being accomplished. The fight continues. To what end and to what purpose?