Q&A with Anais Mitchell
MIAC brings gifted storyteller, singer-songwriter to Erie.
September 17, 2014 at 7:25 AM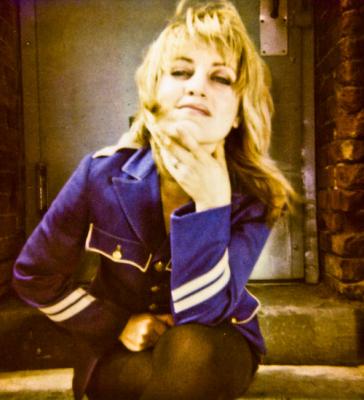 Anais Mitchell is a storyteller. Since the release of her debut album The Song They Sang… When Rome Fell in 2002, Mitchell has impressed audiences, critics, and other musicians with her heartfelt, emotive brand of folk music, imbuing her various tales with a sense of wonder and charm. The singer/songwriter's talents eventually caught the eye of musician and feminist icon Ani DiFranco, who signed her to Righteous Babe Records.
That relationship culminated with the release of Hadestown, Mitchell's stunning folk opera revolving around a variation on the Ancient Greek myth of Orpheus and Eurydice that featured contributions from such esteemed artists as DiFranco, The Low Anthem's Ben Knox Miller, and Bon Iver brainchild Justin Vernon. Eventually, Mitchell left Righteous Babe Records to form her own label Wilderland Records, on which she put out the intimate Young Man in America and Child Ballads, a collection of fresh takes of traditional folk music.
Fortunately for Erieites craving some expert storytelling and gorgeous songs, Mitchell is coming to town as part of Mercyhurst Institute for Arts and Culture's Live Performance Series, playing at 7:30 p.m. Tuesday, Sept. 30 at the Erie Art Museum. We caught up with the busy songwriter before she started her latest tour and she opened up about storytelling, her upcoming release xoa, and working with DiFranco and Vernon.
Alex Bieler: Have you ever been through Erie before?
Anais Mitchell: First time in Erie!
AB: Your upcoming show in Northwest Pennsylvania is at the Erie Art Museum. How different is that for you than performing at a more traditional venue?
AM: Fascinating – I don't think I've ever played in an art museum, but it seems like a good idea to feast the eyes and ears at the same time.
AB: You've been dubbed "the queen of modern folk music" in a couple of interviews. What does that mean to you?
AM: That's so funny – I don't know who said it or why it stuck, but I'm sure I don't deserve that title. I do love drawing inspiration from really old folk music and trying to weave it into modern songs. I like when a song makes me feel "unstuck in time" as Kurt Vonnegut put it.
AB: You've worked with an impressive list of artists, like Ani DiFranco and Bon Iver's Justin Vernon. How have those collaborations impacted how you work and create your music?
AM: I was a massive Ani DiFranco fan growing up and might not have picked up the guitar if not for her music, so to be on her record label and then to tour and record with her was an actual dream come true. Her fierceness and tenderness and sheer creative output have always impressed me. Justin has this otherworldly music dripping off of him at every moment. He's a huge-hearted person who is doing such an amazing job of using his considerable fame to shine a light on other less well-known artists – his record label imprint Chigliak is a good example of that. I feel so lucky and blessed to have crossed paths with those two bright shining creative beacons in a meaningful way.
AB: Your works have been heavily inspired by Greek mythology and Celtic and British Isles ballads. What is it about these older forms of storytelling, or just storytelling in general, that intrigues you?
AM: Those old stories and songs are so well crafted, just stunningly good, and the imagery has survived for hundreds, sometimes thousands of years because we the people need to summon it again and again, it gives a deep ancestral thrill, it helps us to feel the old spirits all around us as we walk our modern road.
AB: Tell me about your upcoming record xoa.
AM: xoa is not a "new" record per se, but it's a solo recording I made with a beautiful producer/engineer named Gary Paczosa in Nashville. It's a collection of songs I wrote over the past 10 years, some new, most old, some from the Hadestown opera that I never sang in my own voice. I made it in response to requests from people over the years; it's really sort of meant for people who are already familiar with the songs and might like to hear a solo acoustic version of them.
AB: Other than xoa, is there anything else that has been inspiring or intriguing you that might turn into something in the future?
AM: I had a baby last year, and I'm inspired and intrigued to watch her turn into a badass little gal every day. I'm also working on an MFA in creative writing with a focus on music theater. I want to write another folk opera, just getting my feet wet with it… but these things take so long!
AB: What should people in Erie expect for your show at the Art Museum?
AM: I'll be solo, so it's a pretty intimate show… I'll play stuff from all my records and I love to try and honor requests. I'll try my best to be charming, and can't wait to see y'all. xoa!
Alex Bieler can be contacted at aBieler@ErieReader.com, and you can follow him on Twitter @Catch20Q.