Quaranqueen: Shea D'Heaux Makes the Most of COVID-19 Shutdowns
Erie's freshest face in drag readies for post-pandemic performances
March 22, 2021 at 2:00 PM
As the pandemic continues, the entertainment industry is struggling to keep afloat with constant shutdowns and some permanent closures of venues. The necessary COVID-19 mitigations have put a stop to most live events in the United States.
Born and raised in Erie, Shea D'Heaux (Jemmerio Harper) – a fresh face in Erie's drag scene – is just starting her career and is hoping to soon be able to introduce herself to bigger stages. 
Postponing her career for nearly six years because of a busy college schedule, Shea is making use of her time in quarantine and the pandemic shutdowns to work on her drag. "I was a competitive dancer, dance coach, cheerleader, and working two jobs. I didn't really have much time to put time into until the world shut down," said Shea. "I started to practice and picked up my first makeup brush. I just said 'I'm going to do it, and I hit the ground running and now here we are."
Having trouble figuring out the type of drag queen she wanted to be, Shea realized she may not fit into the usual image most associate with drag queens. 
"I decided I wanted to be a more of an androgynous, gender-fluid performer because I don't really connect too much with the female impersonation part of drag, but more with gender fluidity and freeness that comes with it," said Shea. 
The ability to utilize a gender-fluid persona is Shea's favorite part of her drag and a reflection of being preached gender conformity while growing up. "Even in the dance world, there is a bit of a stigma with feminine male dancers. In dance, I had to 'butch up' everything that I did to fit the masculine dancer perspective of what I should have been dancing like."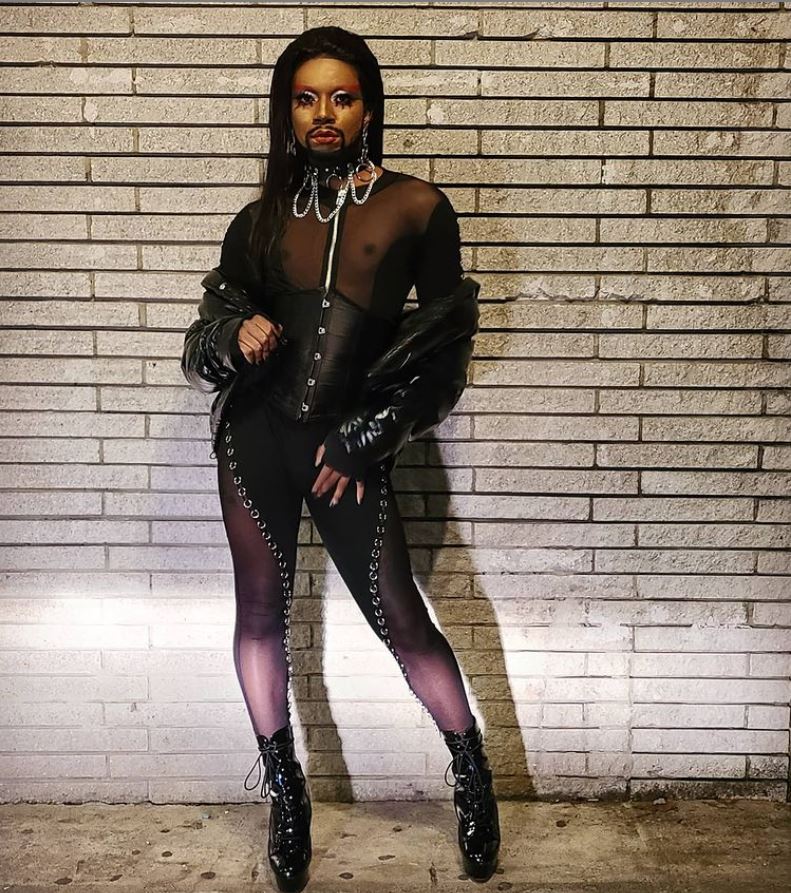 This experience showed Shea an opportunity within drag to create her own identity. "With my drag, I can 100% be the 'girly boy' that I felt that I couldn't be growing up. The thing that I love is the air of self-expression that I have, that I can express, and seeing that everyone is so supportive and loves it just makes me think it's the right thing."
While the pandemic gave Shea time to work on her make-up skills, she said it forced the talents she had already gained through her dance experience to take a backseat. Most of Shea's content and work since last May has been virtual.
"There weren't a lot of shows or anything where I could dance or show what I can do, it was just this little box from chest-up," she said. "Now there is a bit of a live performance aspect of it, so I get to exhibit my true talents a lot more." The catch, Shea said, is that with these new performance opportunities, her make-up skills are starting to get put on the backburner. This is where Shea believes she has to learn to better balance her talents and "let them both flourish at the same time."
Shea's first live performance as a drag queen was on board the Victorian Princess alongside queens Priscilla Godzilla, Debbie, Rebecca Mae, and Alysin Wonderland in October 2020. "I was terrified," said Shea. "That was my first time ever doing anything live in front of people. There were a lot of people that I knew there."
Shea said though she has a dance background thanks to her team in Pittsburgh, she's never really danced much in Erie. "I had a lot of people that knew what I could do, but I wasn't sure if I could deliver it. As soon as the music came on, Jemmerio was gone and Shea was ready."
When it comes to influences, Shea doesn't try to pull too much from other creators in order for her work to feel more genuine and personal. "There's always something that kind of rubs off on everyone you know; you meet people and you see something," explained Shea. "I try to not be influenced much by what people have or do, and if I do I get it and tweak it to the point where it's not very noticeable. But I try to not take much inspiration from people. You can't be 100% not influenced by others, but I try to be as little influenced as I can."
Shea finds her biggest support system within her mother. As a child, Shae's mother took her across the county to every cheer and dance competition she was in. "She's always been my number one supporter of drag, but she's also just my number one supporter."
Though she would love to see her mom at a show, Shea knows her performances and drag are not always "family-friendly." "Most of the time she does not want to see her son dance around half-naked," Shea laughed. "She has not come to the show yet, but loves to watch the highlights of my performances. I'm hoping that one day I put on enough clothing, so she can come and see, but I don't know when that's going to happen."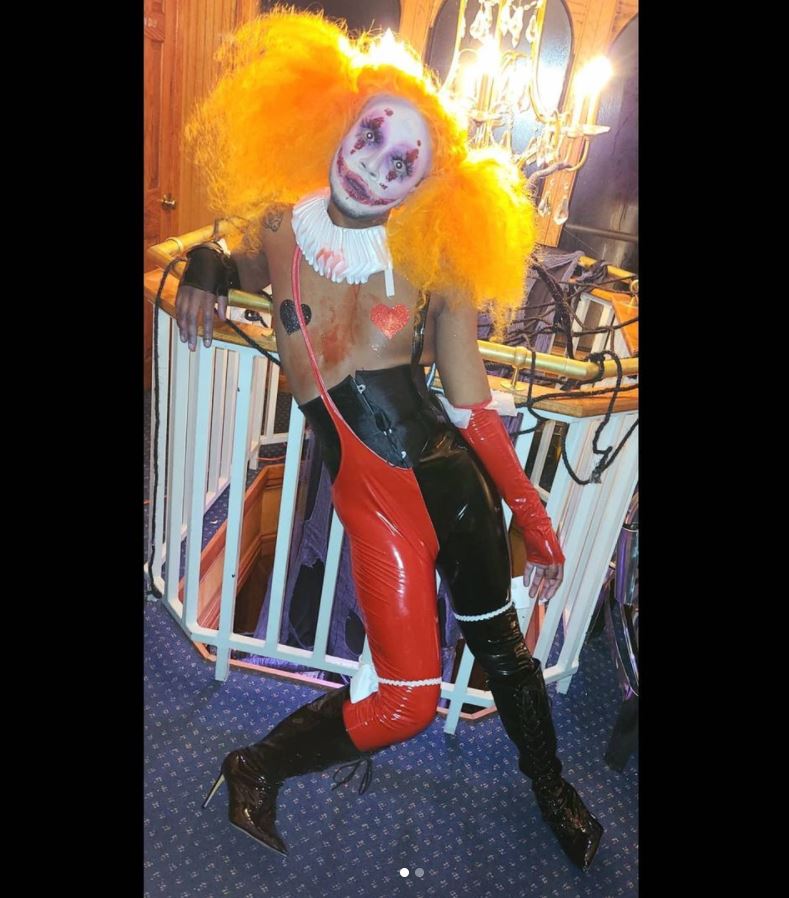 While many drag queens may aspire to hold life-long careers, Shea is just happy to be able to have such a fulfilling form of art in her life. "If today was the last day that I was able to do drag, I'd be perfectly happy with what I've done and that I do show my true self-expression" she said. "I would love for everyone to see this queer Black person being completely comfortable in themselves and to spread that message." Shea is not "putting a cap" on her career timeline, but would love to travel more and perform wherever she is able to once the pandemic subsides.
For those who may aspire to start their own career in drag, Shea said "It doesn't matter what people say or do if you feel it, if you want it, just do it. That's how I live my life -- as my normal boy day-to-day life and that's what I want. And if Erie only sees that I'm okay with that but I would love to show the world that."