Salmon Frank Usher in Summer Music at Edinboro's Goodell Gardens and Homestead
Salmon Frank kick's off the 2016 Goodell Gardens Summer Music Series with an evening performance June 3 from 7 to 9 p.m.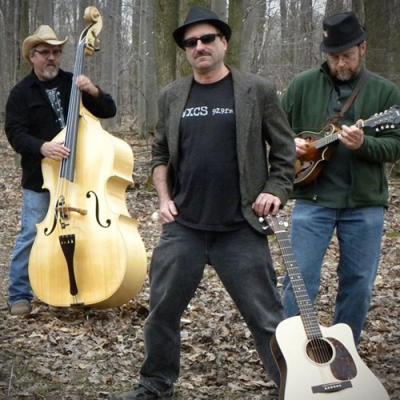 Friday, June 3
Cambridge Springs-based Salmon Frank's brand of Americana has always been a boisterous one.
Their whole stated aim? "Simply to have fun, kick some musical butt, and help you have a good time as well."
That's a good artistic goal – a lofty one, even.
And when they're way into it (which they always are), chances are everyone else will get a spring in their step, too.
Goodell is a great green place to check out some live local music – and Salmon Frank is perfectly at home there.
A summer fixture at venues throughout northwestern Pennsylvania, Salmon Frank are no strangers to the stage at Edinboro's Goodell Gardens and Homestead, performing there during the Edinboro Art and Music Festival and being featured performers during Goodell's annual Summer Music Series.
The latter is what's bringing the good-timey fellas back around to Goodell's palatial space on June 3, when they'll kick the whole 2016 series off with an evening performance from 7 to 9 p.m.
Goodell is a great green place to check out some live local music – and Salmon Frank is perfectly at home there. It's high time to get back to the garden. – Ryan Smith
7 to 9 p.m.  // 221 Waterford St. (Route 6N), Edinboro // goodellgardens.org