Scott Enterprises: Hospitality for Erie's Future
Reinvesting, renovating, and reimagining our businesses
November 18, 2022 at 12:41 PM
Scott Enterprises has been a part of the landscape of Erie County for generations, beginning in the 1940s, when Chris Scott came to Erie and started building businesses. First was a hair salon (at Eighth and State) and then Scott's Restaurant, which once sat across the street from the Lawrence Hotel (at 10th and Peach) followed by Scott's Motel (located at Sixth and Peninsula), which was one of the first modern hotels built in Erie. The history of the Scott family's hospitality business has informed its future, as Chris' son, Nick Scott Sr., and grandchildren, Nick Scott Jr. and Chris Scott, carry on the tradition of bringing restaurants, hotels, resorts, and hospitality venues to Erie. The family business has now grown into an enterprise that keeps improving, upgrading, and evolving, now with 28 locations in Pennsylvania and New York state. The combined locations entertain 4 million people per year.
When Nick Scott Sr. speaks about the businesses he has built, one can sense the pride he has in all that his family has accomplished — in particular, Splash Lagoon. The decision to create the one-of-a-kind, world-class indoor water park was an organic one; not a franchise, but mostly an original idea. "Splash Lagoon is something that we opened back in 2003 and is now one of the top ten indoor water parks in the country according to USA Today. Upwards of 350,000 people come each year to enjoy Splash Lagoon, from hundreds of miles away." Scott Enterprises is constantly improving the park, whether that's through new water features, slides, or commissioning a colorful mural. There have been five expansions and additions since 2003; Splash Lagoon is more than an indoor water park, it is an experience. Scott continues, "In the last two years we've invested $5.5 million in additions to Splash Lagoon. We don't take these investments lightly, and by and large they have helped generate more expansion and customer satisfaction, so they're always worth it. We take business risks for the things we believe in."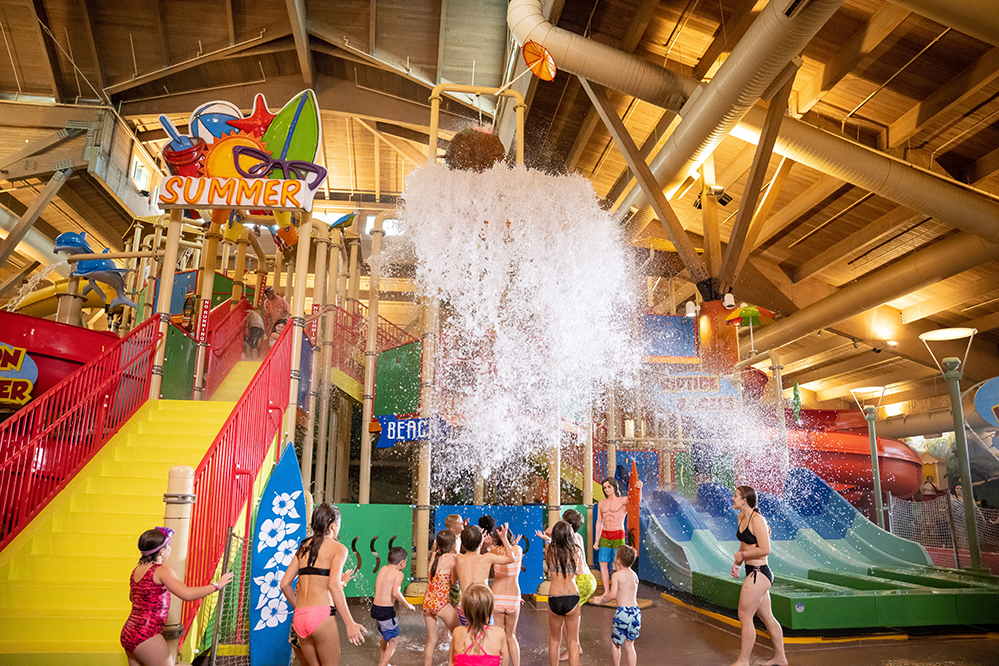 Splash Lagoon has grown since its construction in 2003 to become one of the top ten indoor water parks in the country and hosts over 350,000 guests each year, from both near and far. 
In addition to Splash Lagoon, Scott Enterprises has invested impressive sums in upgrading and improving Peek'n Peak Resort in Clymer, N.Y., which they acquired in 2011. While Peek'n Peak isn't technically in Erie, Scott likes to think of it as a recreational escape for Erie residents to enjoy. A short, 30-minute drive and you're suddenly in a completely different atmosphere, like an old English resort. Scott explains, "We turned it from a winter ski center into a year-round resort by adding summer activities such as an adventure park with treetop climbing that has 11 courses in the trees, zip lines and mini golf, and an expanded indoor/outdoor swimming pool area." And they haven't left the skiers in the drift; major upgrades and renovations to the ski rental area and a new outdoor deck with a band stage and fire pits, as well as two new Snowcats to keep the slopes nicely groomed, have all come together to make Peek'n Peak an outstanding recreational winter destination.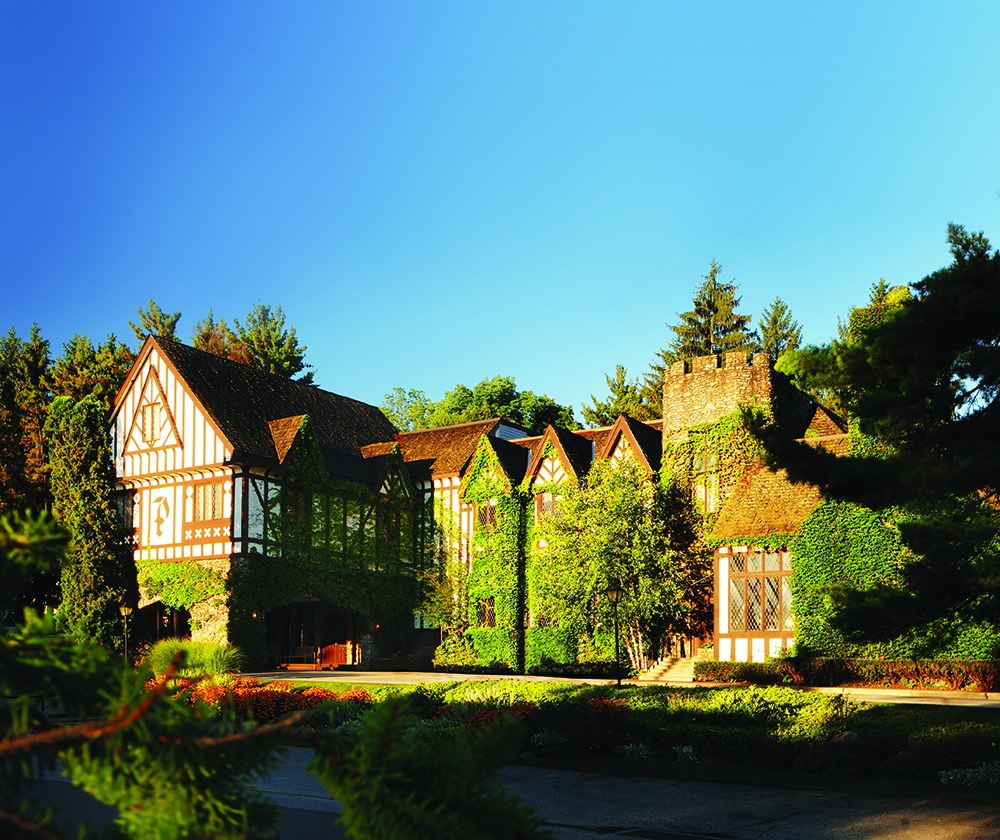 Peek'n Peak was acquired by Scott Enterprises in 2011, and since then the group has invested millions of dollars in improvements and additional amenities, making it a year-round destination.
Of course, what makes Erie special is our unmistakably beautiful Bayfront, and Scott Enterprises has helped bring more of a focus (and a lot more visitors) to lower State Street with their more recent projects: The eight-story Hampton Inn & Suites and the increasingly popular Oliver's Rooftop Restaurant and Beer Garden, which offers fine dining in their rooftop restaurant (with the best views of the bayfront in Erie) and casual entertainment at the bustling beer garden below. "This is now one of the most popular venues in Erie. People love to be near the water and we have bands playing all summer long at Oliver's Beer Garden. We have 150 employees and we entertain 130,000 guests annually at the Hampton Inn and Suites, Oliver's Rooftop and Beer Garden." Both Oliver's Rooftop Restaurant and Beer Garden have won numerous awards, including The Best Restaurant on Lake Erie, by Lake Erie Living magazine, Best New Restaurant in the 2021 Erie's Choice Awards, as well as Best Romantic and Best Waterfront Dining in the 2021 Best of Erie Awards.
For Scott Enterprises and the Scott family, being a part of moving Erie forward is what drives them. They are proud to donate regularly to local charities and support the local universities and the arts. Scott sums it up: "We keep reinvesting. Our goal is to be the best at whatever we do and we're very passionate about it. Myself and my two sons, Nick Jr. and Chris, are all actively involved in developing new business ventures and skillfully operating our existing ones. We have a lot of pride in what we do. If it's good for Erie and it's good for the company; that's something we strive for."