Shock of the Old
ArmErie 1913 Re-imagines Renown Exhibition
April 16, 2014 at 5:31 AM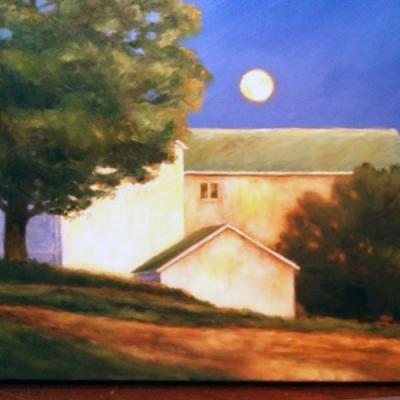 Imagine being alive in America 100 years ago: A simpler time, a time before war ravaged the remnants of the 19th century and made people realize that the old, comfortable world they had been living in was really not here any more: The modern era had begun.
Today, we take cultural and technological change as a given, but if you were from 19th century, big change was a novel surprise. By 1913, your world was seemingly turned upside down on a daily basis. Progress and change were constant – and people don't like change. (Have you tried Windows 8? It sucks.)
Just to put the changes of 1913 in perspective: The honor of being the world's tallest skyscraper had switched hands five times in the previous ten years, and the new champion was just 790 feet – 300 feet taller than in 1900. Freud, Jung, and Watson had all published landmark studies on the workings of the mind, ladies' fashion had suddenly become form-fitting with low neck-lines, and women were marching on Washington to demand the right to vote. 1913 was the year Niels Bohr announced that he had unlocked the secrets of the atom.
If you were one of the 90 percent of Americans who had not graduated from high school (or even part of the 10 percent who had), this changing world seemed to be spiraling out of control. Simply put, it was a baffling and fearful time.
Now throw into the mix the European avant-garde and the weirdest art show anyone in America had possibly ever seen...
 The 1913 International Exhibition of Modern Art was held in New York City at a National Guard Armory, which was one of the few venues large enough to hold its collection of 1250 paintings and sculptures by more than 300 artists. Before it traveled to Boston and Chicago, the exhibition, since dubbed The Armory Show, had been viewed by 87,000 people. Most of them left shocked, appalled, or beset by whoops of laughter. The strangeness of this new art was just too much for them.
The Armory Show influenced every fine artist working today, whether they know it or not. Before it happened, art in America was confined to strict market-driven conventions. After the show, artists were free to break all rules. Expression of vision was no longer hampered by what the public liked. Instead, artists became free to imbue their work with real meaning.
The most alienating painting in the show was Marcel Duchamp's "Nude Descending a Staircase, No.2." Accustomed to realistic depictions of people, viewers were baffled by the jumbled geometric shapes arranged to show dynamism of movement of the human form. There were cartoons in major magazines and newspapers lampooning the painting (one was even done by another exhibitor in the Armory Show, John Sloan.) The New York Times declared that it looked like "an explosion in a shingle mill".
If you know Fran Schanz, you know that he is the perfect local artist to compare to Duchamp. He's brilliant and oh-so-serious with a twinkle in his eye – like life is really all just a big joke and only he knows the punchline. It was he who was asked to re-imagine Duchamp's game changing painting for the now-on-display ArmERIE Show – and his version does the original justice by staying true to the concept of depicting four-dimensional movement and depth on a two-dimensional surface.
Fran was the first artist asked by Steve Wood to be part of the ArmERIE tribute show. Steve came up with the brilliant idea to have Erie area artists interpret the work of great painters and sculptors in The Armory Show only last fall. The show came together quickly as word of mouth spread. Nearly everyone who heard about it was eager to participate: they all had artists from The Armory Show that they loved – Monet, Matisse, Kandinski, Hassam, Hopper, Picasso... the list is a who's who from an art history textbook. When Steve and his wife Stephanie Wood opened their Bayfront Gallery for the spring season Friday, April 11, the show was hung and ready and Erie's art community was ready to show what the long cold winter had wrought.
The gallery down by Dobbin's Landing is considerably smaller than the original venue, so there were only 50 invited artists. They are all gathered together in the show catalogue by Bob Hagle – their works pictured alongside the original from the Armory Show. For example, Ron Bayuzick has reinterpreted a marble bust by Constantine Brancus in sheet steel that is even more bold than the original. I'm not sure anyone has the capacity to improve on Van Gogh, but Mary Hamilton pushes her daring use of color to new levels in her attempt.
Even artists no longer counted among the living get into the act: Steve searched out a Roy Ahlgren piece that bears an uncanny resemblance to a cubist work in The Armory Show by Francis Picabia. It seems very obvious that Erie art icon Joseph Plavcan was thinking along the same lines as The Armory Show organizer Walter Pach when he drew the steeple of St. Paul's church only a couple decades after the influential show came down.
The ArmERIE Show will make way for the Bayfront Gallery's usual collection of eclectic paintings, pottery, and photographs in mid-May. This show isn't as groundbreaking or radical as the original (how could it be?), but it is a great history lesson: History is most interesting if it can be tied to the present, and seeing these current artists re-imagine the past is a fine way to do just that.
The Armerie Show — Bayfront Gallery – 17 E. Dobbins Landing. Hours of operation are from 11 a.m. to 5 p.m., April 12, 13, 18, 19, 20, 25, 26, 27 and May 2, 3, 4, 9, 10, 11
Pen Ealain can be contacted at PenEalain@ErieReader.com.