Showcase Honors The '90s
A night for music lovers and '90s babies to enjoy.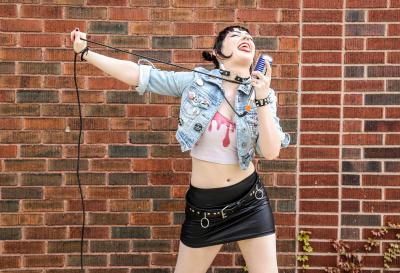 Saturday, May 25
Music is one of the common denominators that defines our community. Though there are many well-established local musicians who have made their mark, the new generation of artists are eager to do just the same.
One-stop-shop Most Lethal Club, a production company that specializes in film, photography, and digital art, will be hosting a night for music lovers and '90s babies to enjoy. The "Issa 90s Thing" showcase will be kicking things off May 25 at Basement Transmissions, with a variety of hungry young acts representing a great blend of genres. Major Coin, a hip-hop ensemble that takes guerrilla marketing to new heights, will present a breathtaking performance while up-and-coming artist Jordy The Traveler delivers raps about his journey to the top. Alternative band Wasted Info will waste no time with their subtle yet definitive approach, and rising stars Aria and the Voiceless will show you what they really have to say. Sammy C will take the baton and bring forth a melodic wave that will have you looking forward to his next performance.
According to the flier — one that pays homage to the '90s with a vibrant VHS tape displaying a list of names on the bill — there are more acts that are still under wraps. While holding back on who the surprise guests are, this affair ups the ante asking that you wear your best (or worst) costume to embody the golden decade that we all love. Issa 90's Thing is for adults 18 and older but comes with a Retrocade to fuel your gaming nostalgia. If you're up for a blast from the past with outrageous fun, then get out those airbrushed overalls and join the vibes. — Charles Brown
6 p.m. // Basement Transmissions, 145 W. 11 St. // 18 + // BYOB with ID // facebook.com/MostLethalClub