Slavery and Abolition in Erie County
Complicated past echoed in complicated present
February 14, 2018 at 1:00 PM
William Penn was a slaveholder.
This might come as a surprise to many Pennsylvanians. How could William Penn — Quaker, pacifist, proponent of peace, founder of Pennsylvania, that guy with the funny hat we learned about in elementary school — not only condone, but participate in the institution of slavery?
Many Quakers had been at the forefront of the abolition movement. After all, it was Pennsylvania Quakers in 1688 who drafted the first public document in the colonies protesting slavery and arguing for universal human rights.
William Penn just wasn't one of those Quakers.
At his estate in Pennsbury, he enslaved as many as a dozen black men and women. Some historical accounts have portrayed him as a man who treated those who he enslaved as family — the gentle slaveholder trope. This historical interpretation relies on dismissing that such a slaveholder still considered humans to be property, exploited their labor, and participated in a system fueled by fear and violence.
Revered historical figures — whether William Penn or George Washington or Thomas Jefferson — are often absolved as merely "men of their time," that they were only participating in what was culturally acceptable. It is true that historians avoid judging people of the past by modern standards — but even in the 17th century, most slaveholders (and certainly Penn) were well aware of abolitionist ideologies — not to mention that enslaved and free black men, women, and children knew the evils of the chattel slave system.
Historian Stephen E. Ambrose, in writing about Jefferson, noted that he "knew slavery was wrong and that he was wrong in profiting from the institution, but apparently could see no way to relinquish it in his lifetime."
Whether Penn had similar internal struggles or not is unknown. He died in 1718 and it was not until 1758 that the Pennsylvania Quakers officially made a statement condemning slavery, inspired by persistent anti-slavery Quakers such as John Woolman.
Slavery continued in Pennsylvania for almost another century. Many school children are taught that Pennsylvania was one of the first states to abolish slavery — which is true. What is often omitted though is that it wasn't done through immediate absolute abolition. In 1780, state lawmakers passed the Gradual Abolition Act. Instead of abolishing slavery outright, it only required Pennsylvania slaveholders to register their human property each year to prevent interstate smuggling. It also made it so that anyone born in Pennsylvania was free — except for those born to enslaved mothers. They would be freed at the age of 28. Perhaps most tragically, those born before the act passed were to remain enslaved for life.
In 1790 there were 3,737 people enslaved in the state. By 1820, the number had reduced to 211. By 1840, 64 people remained enslaved. It wasn't until 1847 that the Pennsylvania legislature finally passed an act for absolute abolition — 14 years before the start of the Civil War.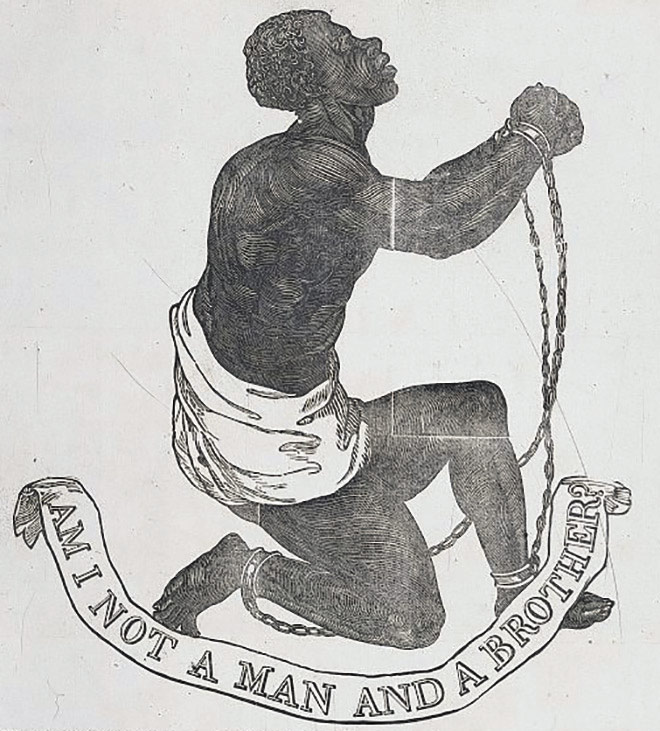 Pennsylvania legislators did not pass full abolition into law until 1847,  just 14 years before the start of the Civil War. 
These figures included slaves in Erie County. In a collection of posthumously published writings by Erie resident Isaac Moorhead, he described French Street during his early 19th century childhood. He noted a two-story log store owned by Thomas Wilson, a powerhouse politician who had been the city burgess, town clerk, county treasurer, county commissioner, clerk of the court, justice of the peace, and a two-term U.S. Representative.
"He owned four slaves," Moorhead added. "One (old Kitty) is alive to-day (1874) in the county almshouse."
Wilson died in 1824. It's unclear if Kitty — still living in 1874, according to Moorhead — had been freed at age 28 or was born before the 1780 law passed.
Much of Erie County's early black population was either enslaved or had been. Boe Bladen, one of Erie's earliest non-native settlers, purchased his freedom in Maryland and moved just outside of Erie in 1796. He built a log cabin and farm that remained in his family for a century. Another early family — Thomas and Catherine Moorhead — moved to the Harborcreek area around 1801 and brought with them their slaves, a woman named Phoebe and her son Caesar Augustus. According to John Miller's 1909 history of the county, Caesar became "a notable character" known by many and upon being freed, he married and settled down on a nearby four-acre farm. Hamilton Waters — grandfather of Harry T. Burleigh — moved to Erie with his wife Lucinda in 1838 after being freed in Maryland and was very active in the community.
There were, indeed, pockets of support for the black community from white citizens. Yet, even non-slaveholding whites in Erie regularly demonstrated their racism. Jean E. Snyder wrote in her biography of Harry T. Burleigh how during the mid-1800s "jeering and rock-throwing incidents ... made daily life uncomfortable for Erie's black citizens ... [so] African Americans found their primary support in one another rather than in benevolent white citizens."
Like Thomas Wilson, many other prominent Erie families were slaveholders. In 1825, P.S.V. Hamot — the namesake of Erie's UPMC Hamot hospital — put out a notice concerning a runaway 19-year-old slave with "the spirit of Cain" and "very bad character." Revolutionary War veteran and judge Joseph Cochran owned a slave. Another judge, John Grubb, purchased a 25-year-old slave named Jack — although Grubb's later involvement in the local Anti-Slavery Society have led some to suggest that he did so to free him.
Anti-slavery societies were scattered all throughout Erie County and most had dozens of members. Abolitionist John Brown had a tannery and farm in neighboring Crawford County in 1825. Well-known area residents such as Hamilton Waters, Albert Vosburgh, Daniel Dobbins, William Himrod, John Dickson, Josiah Kellog, Hamlin Russell, Parson Rice, Frank Henry, and others were active in these societies as well as with the Underground Railroad. At the same time, anti-slavery societies in Erie County were almost immediately met with anti-abolition societies.
Even after absolute abolition in 1847, Erie and slavery remained intertwined — this time, with the passage of the Fugitive Slave Act of 1850. The law made it so that if an enslaved person escaped to a free state such as Pennsylvania, officials and citizens were required to cooperate with their capture and return. Once a person suspected or accused of being a runaway was arrested, they had no right to a trial by jury, essentially delivering to the accuser, regardless of the accusation's accuracy.
The Fugitive Slave Act was met with resistance by many lawmakers, yet lamentably, it was an Erie congressman who aided its passing — James Thompson, a former Erie judge who'd been elected as a U.S. Representative. Speaker of the House Howell Cobb — a future founder of the Confederacy — met with Thompson behind closed doors, requesting that he take the floor in favor of the Fugitive Slave Act. Thompson agreed. He referred to the act as a "great plan which had been devised for the pacification of the country." He ended his remarks with a motion to close debate and move to an immediate vote.
This took many lawmakers by surprise. Pennsylvania Representative Thaddeus Stevens, then still a political novice, was furious. He requested that Thompson withdraw his motion as he wished to reply. Thompson refused. A request to shelve the bill until a later date was also voted down. As a result, the Fugitive Slave Act passed with a vote of 109-75. Ten Pennsylvania representatives voted against it and six, including Thompson, voted in favor. Soon after, President Millard Fillmore signed it into law.
Even after this, James Thompson's career continued to flourish. He served on the Supreme Court of Pennsylvania from 1857 to 1872. Thaddeus Stevens, on the other hand, etched himself into the history books as an influential Radical Republican. He was also the representative who closed the debate on the passage of the Thirteenth Amendment in 1865, which officially abolished slavery in the United States.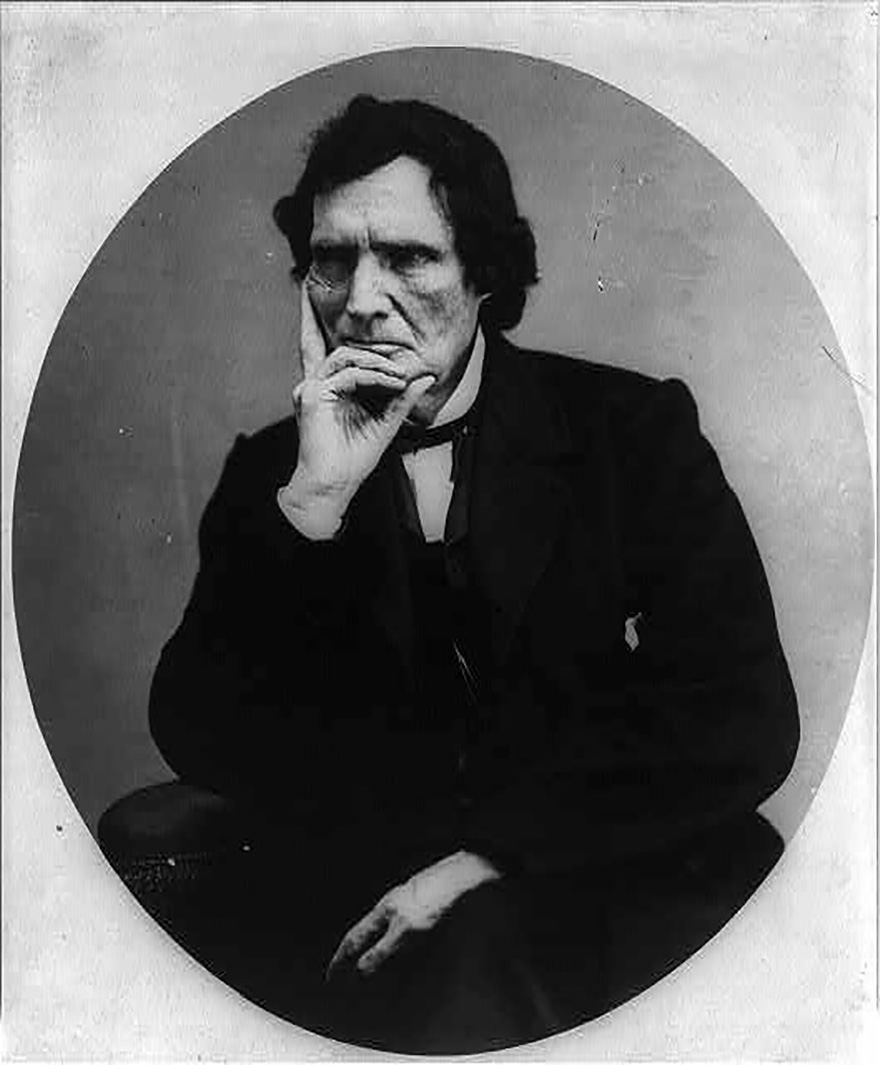 Pennsylvania Representative Thaddeus Stevens passionately supported the Thirteenth Amendment, which abolished slavery nationwide in 1865.
Today, there are still institutionalized echoes of Erie County's complicated history with slavery and racism. The 20th century saw destructive redlining policies. Resources have never been distributed equitably. Neighborhoods have been ignored by the local and county governments. In recent months, Erie made national news when it was ranked by USA Today as the single worst city for black Americans based on "disparities in each city between black and white residents."
While the Erie region clearly has a long way to go in terms of its racial disparities, perhaps the first step is reckoning with its complicated past.
Jonathan Burdick runs the historical blog Rust & Dirt. Follow them on Twitter @RustDirt, and on Instagram @Rustanddirt.