Street Corner Soapbox: Hall of Fame
How will the Baseball Writers Association of America evaluate the "Steroid Era" now that Roger Clemens, Barry Bonds, and Sammy Sosa are eligible for the Hall of Fame?
January 9, 2013 at 7:00 AM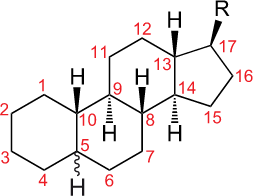 Baseball has a problem: its writers. Today, the Baseball Writers Association of America will announce the results of their inductees into the Baseball Hall of Fame. It's likely one or two players will be inducted – Craig Biggio and Jack Morris are the favorites – and it's possible none will make the cut.
The problem? This year's ballot includes more than a dozen Hall-worthy candidates, including a large class of first-time eligible players like Roger Clemens, Barry Bonds, Curt Schilling, Kenny Lofton, Mike Piazza, and Sammy Sosa – not to mention Hall-worthy players who were snubbed in previous votes, like Jeff Bagwell,
Larry Walker, Alan Trammell, Tim Raines, Edgar Martinez, and Mark McGwire. Next year, more candidates will pile onto the ballot: Greg Maddux, Mike Mussina, Tom Glavine, and Frank Thomas, among others. The ballot for the Hall is quickly becoming a train wreck, as the game's greatest players are piling up in front of the bottleneck created by baseball writers.
And it's all about steroids. Writers are responding to the steroid era in different ways. Some are approaching the problem logically – the Boston Globe's Nick Cafardo, for example, won't vote for a player for testing positive for a PED "after the steroid policy was put in place by Major League Baseball." The guilty users, then, are clearly and indisputably known. Clemens and Bonds would qualify under this reasoning. Others are reacting on emotion alone. "This is my way of expressing my anger to baseball," wrote the Arizona Republic's Mark Faller after sending in a blank Hall of Fame ballot. "Angry that the powers-that-be turned their backs while this was going on. Angry that it took us so long to shine light on it."
And then there's former New York Times columnist Murray Chass, who's voting only for Jack Morris. Jeff Bagwell won't get his vote because Chass "was told he was a steroids guy;" Craig Biggio, too, "because of a suspicion in baseball circles that he used steroids." And Mike Piazza, who's "acne-covered back" is a "generally accepted telltale sign of steroids use."
The only logical thing to do, however, is to discount PEDs altogether from consideration when voting for the Hall of Fame.
For starters, no one knows what impact PEDs have on the game. There's no evidence of any "power boost" during the steroids era. Power – that is, the distance and frequency of balls being hit – has been essentially flat since 1980. Some argue that steroids or other muscle-enhancers don't aid on-field performance at all – although most agree the drugs would help quicken recovery time from injuries and extend careers. Still, there's no known way to effectively quantify the drugs' impact, if any, on the game.
For another thing, what evidence do you use to "convict" a player of steroid use? Barry Bonds admitted to using a "cream," but denies knowing it contained a PED. Roger Clemens denies using steroids at all, even though he was named in the Mitchell Report, and was even tried for perjury around his steroids use – charges of which he was acquitted. Jeff Bagwell was never named in a report or mentioned in any investigation, but he sure looks like a steroids user – at least, in the minds of some. Which of these players shouldn't go into the Hall because of steroids?
And this isn't the first time baseball has seen drugs affect the game. Amphetamines – a drug used by players to increase concentration during play – ran rampant in the game in the 20th century. Willie Mays used the drug, and Willie Mays is in the Hall of Fame. That is, there's already precedent for ignoring drug use for Hall of Fame voting.
Instead of acting rationally, writers have assigned themselves the moral guardians of baseball. But baseball doesn't need that kind of guardianship. Baseball is just a game, with a history of cheats, drug abusers, racists, con-men, and charlatans, and the Hall of Fame is just a smallish building in upstate New York filled like a mausoleum with hundreds of copper plaques – some of them honoring the game's finest cheats, drug abusers, racists, con-men, and charlatans.
The thing is, everybody's guilty for the steroids era. The fans flocked to the games to watch juiced players. The owners relished and profited from the increased attendance the breaking of homerun records brought. And the writers cheered the players on. We knew, didn't we? But we all preferred to think we lived in glorious times. If baseball needs protecting, it's from all of us – including the writers. This is the last issue writers should be judgmental about.
Jay Stevens can be contacted at Jay@ErieReader.com, and you can follow him on Twitter @snevetsyaj.