Street Corner Soapbox: The Paths Forward and What It Takes to Become Innovative
Jay Stevens wants to be optimistic. He also wants to believe. He really, really does -- but...
February 4, 2015 at 7:20 AM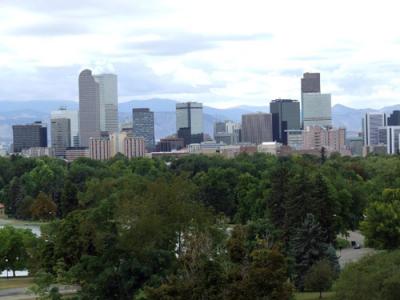 I want to be optimistic. I want to believe.
There's another plan for Erie's future. Maybe you've seen it: "The Path Forward."
Actually, there are two plans to "The Path Forward." The eponymous first whitepaper is authored by the Council of University Presidents, the four top administrators from Gannon, Mercyhurst, Penn State Behrend, and Edinboro universities. The second – titled, well, "The Path Forward: Chapter II" – is written by a group of local political leaders, headlined by Erie Mayor Joe Sinnott, Erie County Executive Kathy Dahlkemper, and our local state senator, Sean Wiley. The gist of the two documents is that our local educational and political leaders are planning on working together to advance some goals – namely, to encourage an innovative, entrepreneurial spirit in the city through "agile collaboration."
Okay. Yes. It's full of buzzwords. We're headed toward a vibrant future! Still, the reports do point out some good and interesting initiatives currently in place.
There's Knowledge Park, the Technology Incubator, Mercyhurst's Institute for Arts and Culture; the advanced degrees focusing on applied sciences, health care, and plastics; and the partnerships with area elementary and secondary schools. The Erie Innovation Fund. The library's "Idea Lab." The (often fulfilled) promise that local leaders will find grant and state monies for deserving projects. The mentorship, space, and other aid offered individuals and people looking to do cool things. There are tax credits and revitalization projects.
They also tout Destination Erie. And, (coincidentally?) they vow to "tackle local perceptions that elected officials in the Erie area are ineffective."
And, yes, as the paper claims, it is true that employers love settling down in college towns where there is a young, educated workforce eager to bring all that enthusiasm and training to that workforce, and in a place they love to live. And, Erie has a lot of colleges and college students. Yes.
There are good and positive things here. So, yes, I want to believe. I want to feel the level of excitement that the vibrant, forward-thinking, innovative marketing buzzwords wish to foster in us. I want to believe that here in this whitepaper is evidence of the hope, optimism, competence, brilliance, and energy of our local leaders balled up into a tidy little report pointing the, well, path forward towards economic prosperity and social and economic justice for all.
So I want to believe.
And yet.
I'm not alone when I roll my eyes at another report, am I? I mean, it seems hardly a season goes by without some well-funded study of Erie's future. I feel like we've seen blueprints and plans and reports, but not enough, you know, action or result.
Isn't Erie still full of vacant lots, abandoned property, and decaying factories? Isn't your child still attending an underfunded school? Aren't there still shots fired daily? Isn't GE is still pulling out? Isn't the property tax of the city still a mess? Isn't the city still caring for the entire region's homeless, mentally ill, its refugees, and recent immigrants? Would you really call Erie a college town, even though there are schools and students here?
And while our civic leaders are calling for collaboration and recognition for all they accomplish... well... there's a lot to be said about the lack of vision from our institutions.
After all, it was Penn State Behrend that killed a proposed Environmental Studies program because it would cost too much. And Mercyhurst recently cut a number of positions from its staff in response to declining enrollment – and with tuition heading rapidly towards $30,000 a year, is that surprising? And Gannon is planning to start an occupational doctoral program on its own satellite campus...in Florida. Yes, the schools do contribute mightily to the community, but you still get the sense they're hedging their bets.
Also, consider local government and area power brokers, the same people who came up with the idea that building a convention center and hotel in our harbor would bring visitors flocking to Erie. It hasn't. So now we're doubling down and building another hotel under the assumption that there simply wasn't enough room in the first hotel to attract conventions. And maybe they're right. But it seems unlikely.
We're still waiting for the cruise ships.
Meanwhile, an ambitious plan that would have transformed the local economy – the "inland port" plan, which would have beefed up the area's transportation network and turned Erie back into a working port – fizzled after a few people worried that their morning commute would be delayed by construction. Never mind that a vibrant, healthy, robust and entrepreneurial economy likely comes with the traffic.
So what would it take to turn Erie? Oh, I don't know – maybe a Denver-like complete revitalization of the city's downtown area? That city turned its district and 1980s-blighted area, Lower Downtown, or "LoDo," into a thriving center of the city through a $240-million project that centered on historical preservation. There's also Pittsburgh as an example, which cleaned up its environment and renovated its downtown area, and built cutting edge medical institutions. Portland became popular because of its transportation plans, its advanced light-rail system, the biking trails. And so on.
Halifax, Canada, recognized that innovation and economic success shouldn't be a top-down game, and is rewriting its "social contract," and getting a third of its residents to sign a pledge to work towards a better future. Trickle-down economics doesn't work for economies, why should trickle-down innovation?
But what handicaps Erie the most, I believe, is that it can't save itself. Former (!) Gov. Tom Corbett's massive education cuts targeting the state's poorer districts revealed how much Erie relies on state money. That's understandable given the city's poverty rate and the fact that more than 30 percent of city property is controlled by nonprofits, who are not obliged to pay property taxes. The county's outlying communities have served as a haven for businesses to avoid paying taxes to the city – but have thrived off of Erie's position as port, rail hub, and financial center. To really save Erie would require a countywide collaborative effort that sees a more equitable tax policy and a strong county manager. All of Erie County – and Western Pennsylvania – thrives with a revitalized Erie.
In short, to become innovative, you have to be innovative. And not just city government, but all of us.
Jay Stevens can be contacted at Jay@ErieReader.com, and you can follow him on Twitter @Snevets_Yaj.