Street Fashionista
Professional, polished and dynamic: Amanda Prischak.
October 1, 2014 at 6:45 AM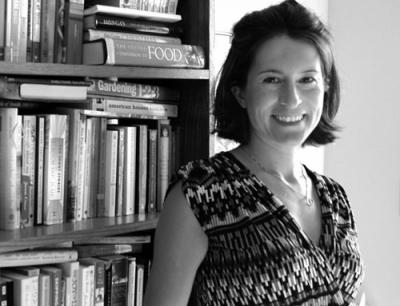 As Sunday comes to an end and Monday rears its ugly head, we are faced with a familiar question: What will I wear to work today?
You can bet this issue's Street Fashionista has the answer.
After living in New York City for six years, Amanda Prischak has mastered the art of creating a business-casual look that is professional, yet polished and dynamic. For many, work wear can become routine, which leads down that slippery slope to dull and ordinary. But not for Amanda, who works as a Senior Content Development Specialist at Erie Insurance.
If you're tired of wearing the same old black slacks and a blouse to work, read on to learn what Amanda does to keep her look fresh and fun.
Lili Morton: When would you say you first started to take an interest in style and developing your own?
Amanda Prischak: My mother claims I was obsessed with clothes and hair accessories as a toddler, so it goes way back! For me, I remember being drawn toward dresses as a preschooler. I loved pairing them with tights, my Mary Janes, whatever. That affinity continues today; I much prefer dresses and skirts to pants.
LM: You lived in New York City for six years. Has your style changed since moving back home to Erie?
AP: In my 20s, I bought all kinds of clothes from places like H&M and churned through them fast since they were pretty inexpensive. These days, I invest in timeless, higher-quality pieces. I would also say my look is more conservative now that I work for an insurance company – and I no longer live in anything-goes NYC.
LM: Favorite accessory?
AP: Right now, it would be two necklaces my boyfriend bought me: a pearl pendant from Ralph Miller Jewelers and a rose gold necklace with three diamonds in a curved underside from Lighthouse Jewelers – buy local!
LM: Less or more?
AP: Definitely less. I look for clothes that have an interesting cut or elegant draping or that are made of beautiful material like cashmere rather than loud pieces.
LM: What are three items in your closet you could never, ever get rid of?
AP: No. 1: A fur stole from J.C. Kramer, a fur maker in Erie that's no longer around. (Another piece from my boyfriend – what can I say, he has great taste!). No. 2: A big coat made with fur trim that was made by Eskimos. I found it in front of someone's brownstone in Brooklyn during a crazy summer heat wave. It was there for the taking, so that's what I did. I get so many compliments on it and it seriously saved me during the Polar Vortex. No. 3: I have some clothes my grandma wore when she was a secretary for Erie Insurance founder H.O. Hirt. They are way too small for me, but there's a lot of sentimental value to them.
LM: If you could hire any fashion designer to create a wardrobe just for you, who would it be?
AP: Oscar de la Renta, hands down. Everything he does is beautiful, unique, and timeless.
LM: What is one trend (or two) you wish would go away?
AP: If we're talking about Erie, pajama pants in public. Definitely pajama pants in public.
LM: What will you be investing in this fall (if anything)?
AP: I am in the market for some new corduroy pieces, because nothing says fall like corduroy. I am also hoping to buy some more Lisette pants; they are a favorite of Oprah because they literally make you look a size smaller while being very, very comfortable. I buy them at AJ's in the Colony Plaza.
LM: You work in a more professional environment, correct? It's easy to get into a routine - black pants and top one day, wrap dress the next, same black pants with a different top the third. How do you keep your work wardrobe fresh and fun?
AP: I have a file of magazine clips and a Pinterest board devoted to looks I want to try. I often turn to them for inspiration. One small tweak, like tying a scarf a new way, can add a whole new look to something you've worn a million times.
LM: Outside of the office, you are very involved with Erie County Historical Society, friend of the Erie Community Foundation, and have helped Orphan Angels Cat Sanctuary with their fundraising efforts. I've also seen you at events supporting the Erie Art Museum.  When you have an event after work, what are some tips/tricks you can share on taking your look from the desk to dinner?
AP: Honestly, I will probably wear what I wore to work. A fresh coat of red lipstick is about all I do to jazz it up for an evening activity.
LM: Least favorite trend?
AP:  I find culottes to be a really weird look.
LM: Favorite online retailers?
AP: Kate Spade Saturday, Rue La La, Boden USA, Vineyard Vines, Banana Republic.
LM: Prints or solids?
AP:  Tough question! I like them both, but if I had to pick one, I'd go with solids. They are classic and give you more of an opportunity to accessorize.
LM: Current go-to look?
AP: A figure-flattering jersey dress. So comfortable and you never, ever need to iron it either!
LM: Finish the statement: "I'm inspired by…"
AP: Old-school screen sirens like Grace Kelly, Rita Hayworth and Jane Russell. Their look was beautiful, feminine and provocative in a very subtle way. Everything was so elegant back then.
Lili Morton can be contacted at LMorton@ErieReader.com, and you can follow her on Twitter @SatinAndScotch.