Stuczynski and Brewer at The Anchor In
A duo de dynamite.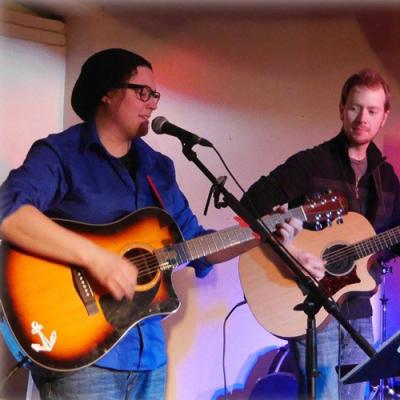 Performances from either one of two Erie-based musical powerhouses, Claire Stuczynski and Eric Brewer, are always worth catching, wherever they may be playing.
Combine their instruments and talents, and Stuczynski and Brewer – longtime musical comrades who've been playing well together since way back in the early 2000s – become one sweet-sounding complement, a duo de dynamite.
From 6 to 9 p.m. on Saturday, April 11, Stuczynski and Brewer will be together again, putting their bluesy, folksy, rockin' sounds back down at the Anchor In.
The no-cover show is part of ongoing Saturday-evening live blues sessions (which routinely follow jazzed-up Friday nights) at the smooth-atmospheric Anchor In, which opened a few years back in the lower level of the Oasis Pub on West Lake Road.
Stuczynski's and Brewer's sound serves the classy space well, and their gig there is one more good reason to get out early to see, and hear, what's happening in Erie this Saturday night. — Ryan Smith
Saturday, April 11, 6 to 9 p.m.  //  Anchor In, 3122 West Lake Road  // oasispuberie.com