Summer Music Festival Preview
Your guide to the 2017 festival scene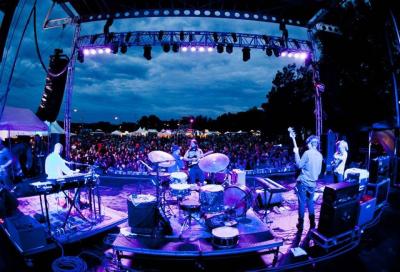 There's just something about getting away from everyday life and immersing yourself in a world of music and positive energy. That energy comes in all varieties of forms, and pockets can be found dotting the map all summer long. Music festivals are a veritable way of life for some in the summer months.
Ask anyone who regularly attends them and they'll tell you, they're a blast. In addition to being epicenters of constant entertainment, they're a relatively low-cost vacation option, providing a weekend getaway amongst like-minded friends, old and new.
All around the world, festivals seem to pop up. There are the big ones, like Coachella, Bonnaroo, and Lollapalooza (or even the ill-fated Fyre Festival) that gather most of the nation's attention. We also just so happen to have a handful of great options close enough to seriously consider. In fact, if you had the resources to do it (not to mention the stamina), you could be fest-ing every single weekend in June, July, and August. But those of us with tighter schedules, tastes, and wallets will want to pick the right ones. Some are too far, some are too expensive, and some lineups just aren't appealing enough. But seeing a band you're unfamiliar with play in your backyard sounds pretty reasonable, as does driving a few hours to see a handful of your favorite artists. Finding that sweet spot is what it's all about. Starting chronologically, let's go through them, and try to find it.
All prices reflect a standard, full-weekend pass. Distance was measured from the center of Erie, PA. Single day passes are available for all events.
Special thanks to master festival-goer, Steve Leitzinger for his photography.
Dark Star Jubilee
May 26 – 28
Thornville, OH (3 hours 58 minutes away)
Headliners: Dark Star Orchestra, Twiddle, Keller Williams Kwahtro
Vibe: Grateful, Dank, Far Out
Not just a clever name, this weekend offers up three nights of the Dark Star Orchestra. The much-more-than-a-tribute band is wwell known for recreating Grateful Dead concerts in full. Even if that's not precisely your bag, there's still plenty of big names to make jam fans of all kinds take notice.
DarkStarJubilee.com // $149 advance, $179 at the gate (includes camping) // VIP options available.
Nelsonville Music Festival
June 1 – 4
Nelsonville, OH  (4 hours 38 minutes away)
Headliners: Ween, They Might Be Giants, Emmylou Harris, Conor Oberst
Vibe: Well-read, Artisanal, Naturally sourced
Now in its 13th year, the Nelsonville Music Festival (NMF) continues its streak of amazingly strong lineups from top to bottom. Imagine if the Pitchfork Music Festival and the Newport Folk Festival had a child, and they offered camping. A majority of the  bands are highly regarded on a national level, especially among critics and discriminating listeners of many genres. This is one of the more tempting larger festivals within driving distance.
NelsonvilleFest.org // $150 plus $30 (camping included) // VIP options available.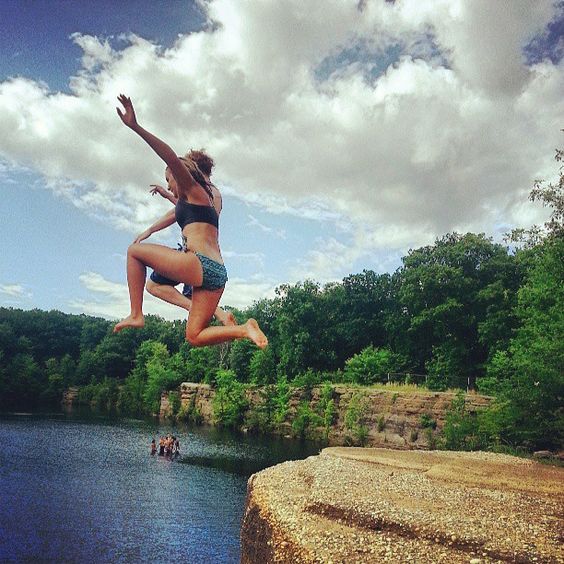 Spring Badfish
June 2 – 4
Garrettsville, OH (1 hour 40 minutes away)
Headliners: Badfish
Vibe: Upbeat, Jumpy, Sublime,
The first of five weekends at Nelson Ledges Quarry Park (NLQP) on this list, Spring Badfish gives fans a healthy double dose of the Sublime tribute band. The beloved location provides a beautiful backdrop for a full weekend of outdoor activities like volleyball, basketball, and of course, the quarry's iconic cliff diving.
TicketQuarry.com/events // $80 gate, $70 presale (camping included)
Three Rivers Arts Festival
June 2 – 11
Pittsburgh, PA (2 hours 5 minutes away)
Headliners: Michael Kiwanuka, Dawes, Rebirth Brass Band
Vibe: A la Carte, Open Minded, Yinzer-iffic
Taking more a non-traditional festival approach, the Three Rivers Arts Festival provides 10 days worth of free events in locations all around the city. It's a coordinated effort put on by the Pittsburgh Cultural Trust, with help from sponsors like Dollar Bank. In addition to dozens of musical performances (including Erie's own Tyler Smilo), the lengthy cavalcade of events has slews of visual art and creative activities to be part of.
TRAF.trustarts.org // Free (no camping option)
Classic Fest
June 9 – 11
Garrettsville, OH (1 hour 40 minutes away)
Headliners: Several Species, Kashmir
Vibe: Nostalgic, Tributary, Booming
This event at NLQP promises to be an entertaining one, full of convincing acts faithfully playing hits from your favorite rock bands of all time. While headliners pay homage to Pink Floyd and Led Zeppelin, others will offter up sets by the Rolling Stones, The Allman Brothers, and more, all amidst the welcoming natural atmosphere of the quarry.
TicketQuarry.com/events // $85 gate, $75 presale (camping inluded)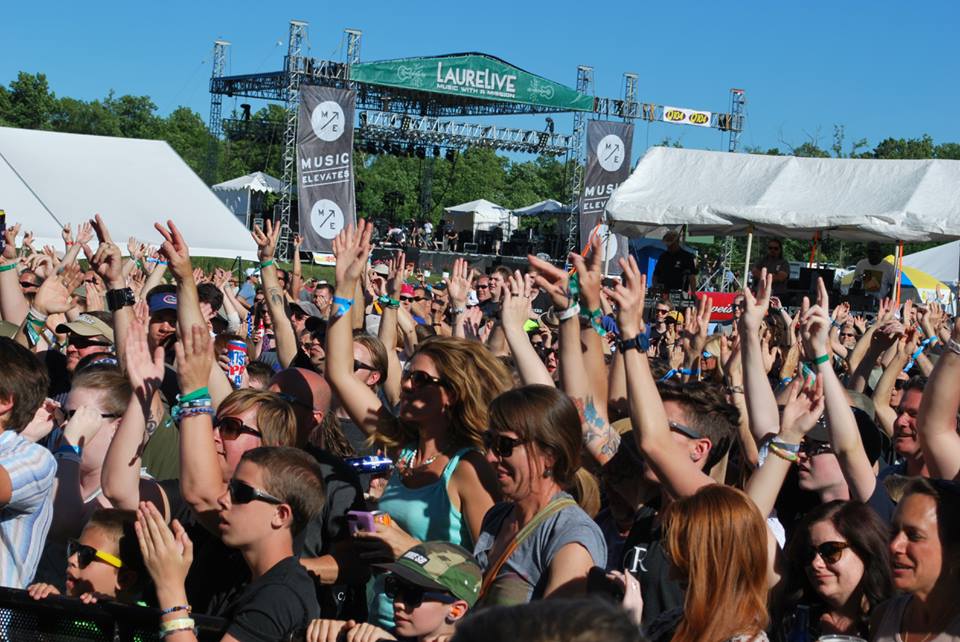 LaureLive
June 10 – 11
Russell Township, Ohio (1 hour 39 minutes away)
Headliners: Gary Clark Jr., The Head and the Heart, Young the Giant
Vibe: Community-minded, Progressive, Kid-friendly
In its sophomore year, LaureLive shows no signs of slowing down. Run in association with Laurel School (a K-12 school for girls in Shaker Heights) and the Elevation Group (a locally-based promotions company) the city festival's tagline is "Music with a Mission." The two-day fest features a solid middle card of artists, as well. Some, like Dawes, Strumbrellas, and St. Paul & the Broken Bones, are even headliners at other fests.
LaureLive.com // $125 (no campving option) // VIP options available.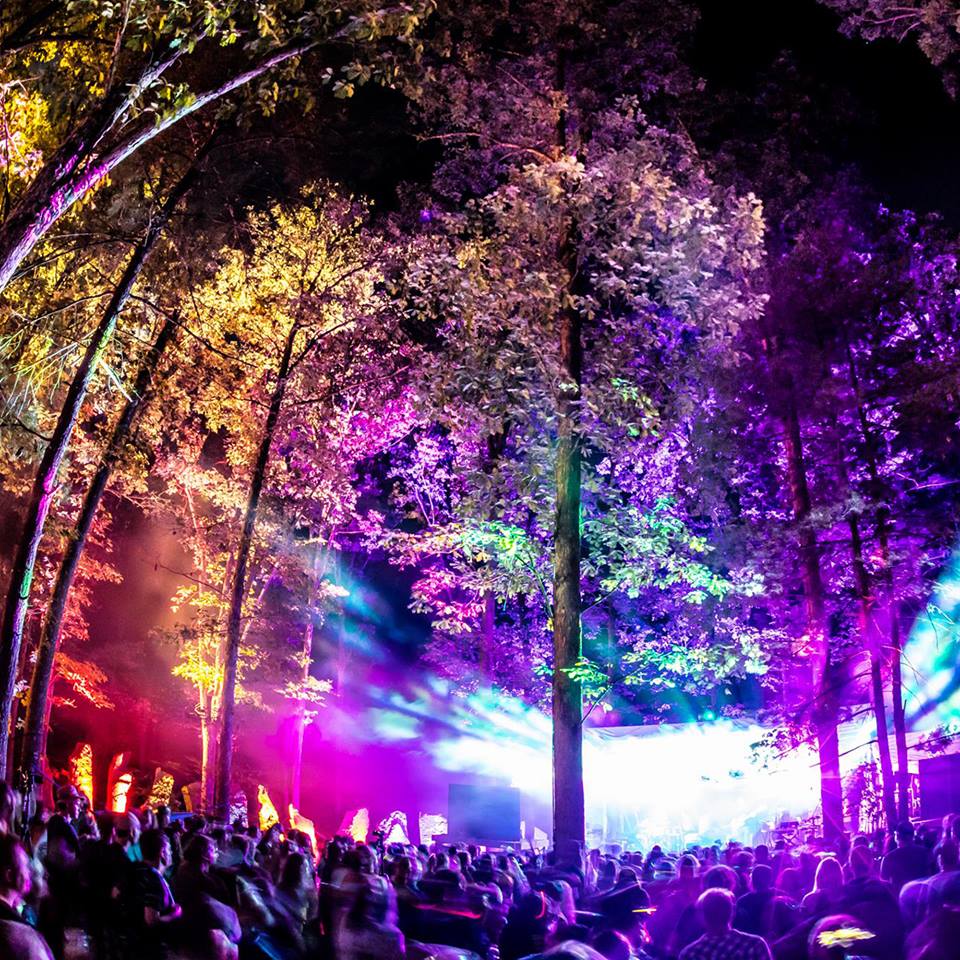 The Mad Tea Party Jam
June 15 – 18
Artemas, PA (4 hours 29 minutes away)
Headliners: Papadosio, TAUK, BIG Something
Vibe: Mind-bending, Costumed, Wondrous
Near the Pennsylvania-Maryland border lies the Mad Tea Party Jam. Located at Four Quarters Interfaith Sanctuary, this festival wonderland boasts multiple sets by its headliners, as well as some of its featured favorites, such as Spafford, Litz, and Aqueous. Remember to go in costume, too, as the fest encourages Tea Partiers to dress up as their favorite meme, don a onesie, and cosplay a Disney Character over the course of the weekend. Sounds like a mad time.
TheMadTeaPartyJam.com // $160 (camping included) // VIP options available.
North by Northeast
June 23 – 25
Toronto (3 hours 21 minutes away)
Headliners: Post Malone, Tyler the Creator, Passion Pit
Vibe: Bustling, Northern, Fresh
Patterned after the wildly successful South by Southwest (SXSW) festival, North by Northeast (NXNE) provides tons of things to do for eager festival-goers. This is the second year in the current format, adding a more traditional three-day festival (at Port Lands) to the sprawling, weeklong opus that SXSW is known for. The lineup features a great crop of up-and-coming indie and electronic artists, as well as comedy acts and visual arts.
NXNE.com //$125 CA (no camping option) // VIP options available.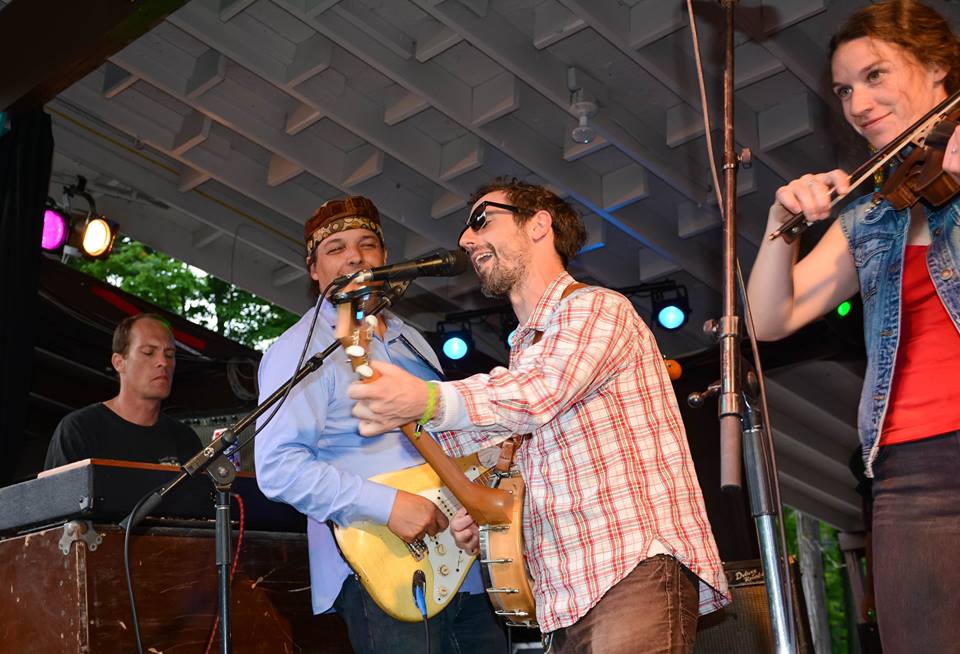 Great Blue Heron
June 30 – July 2
Sherman, NY (42 minutes away)
Headliners: Donna the Buffalo, Rusted Root, Jim Lauderdale, Suitcase Junket
Vibe: Earthy, Welcoming, Iconic
One of the key signposts in an Erieite's summer is the exodus to the Great Blue Heron Music Festival. Now in its 26th year, this weekend provides an oasis of folk and authentic American music from around the region and the nation. "The Heron" is local favorite for a reason. Between the beautiful scenic location and the family-friendly activities and bands, it's easy to feel like family at this festival.
Greatblueheron.com // $95 advance $110 at the gate, camping $60/80 // Youth options available.
Freedom Fest
June 30 – July 2
Garrettsville, OH (1 hour 40 minutes away)
Headliners: Rusted Root, Cheech & Chong
Vibe: Smoky, Celebratory, Giggly
During the weekend before the 4th of July, NLQP will be lit up. A fireworks show will take place over the water to celebrate the holiday. It's a unique opportunity to see comedy legends Cheech Marin and Tommy Chong perform their hilarious act in addition to hearing some great music in a beautiful location.
TicketQuarry.com/events $120 gate, $100 presale
Slightly Stoopid
July 7 – 9
Garrettsville, OH (1 hour 40 minutes away)
Headliners: Rusted Root, Slightly Stoopid
Vibe: Chill, Fun, Stoopid
Well-loved California band Slightly Stoopid have been making loveable, weird music since 1995. The band will bring their signature sound to NLQP for three massive nights of music. Joined by Rusted Root, Iration, and The Movement, this weekend will prove to be a perfect opportunity for fans both casual and dedicated to cut loose and enjoy the scenery.
TicketQuarry.com/events $125 gate, $110 presale
Cobblestone Live
July 15 – 16
Buffalo, NY (1 hour 40 minutes away)
Headliners: Moon Taxi, Real Estate, Aqueous
Vibe: Bumpy, Buffalicious, Affordable
In its inaugural year, Cobblestone Live is putting together dozens of great bands and uniting one of Buffalo's hippest places. With plenty of bars, restaurants, and venues residing in the Cobblestone District, having a festival there just makes sense. Given the reasonable ticket prices and bands like Wild Child and Moon Hooch, it already looks like this festival has a bright future.
CobblestoneLive.com $45 (no camping option) // VIP options available.
Buffalove
July 20 – 23
Franklinville, NY (1 hour 52 minutes away)
Headliners: Electron, Herobust, Boombox, Giant Panda Guerilla Dub Squad
Vibe: Danceable, Jammable, Bangin'
One of Buffalo's favorite festivals is back again. Located at The Woods at Bear Creek about an hour south of the city, the festival boasts four days of artists like Broccoli Samurai, After Funk, and Zoogma.
BuffaloveMusicFest.com // $125 advance / $150 at the gate  (camping included) // VIP options available.
Karoondinha
July 21 – 23
Centre Hall, PA (3 hours 41 minutes away)
Headliners: Chance the Rapper, John Legend, Paramore
Vibe: New, Natural, Intriguing
In its first year of existence, Karoondinha is already turning a few heads. Located at Penn's Cave & Wildlife Park, the lineup is formidable, with acts like Sturgill Simpson and Porter Robinson filling out the top of the card. Tours of the all-water cavern are also available for guests. If all goes well, Karoondinha has the potential to be one of the more popular music festivals in the Northeast.
Karoondinha.com // $279, $29/$49 for camping // VIP options available.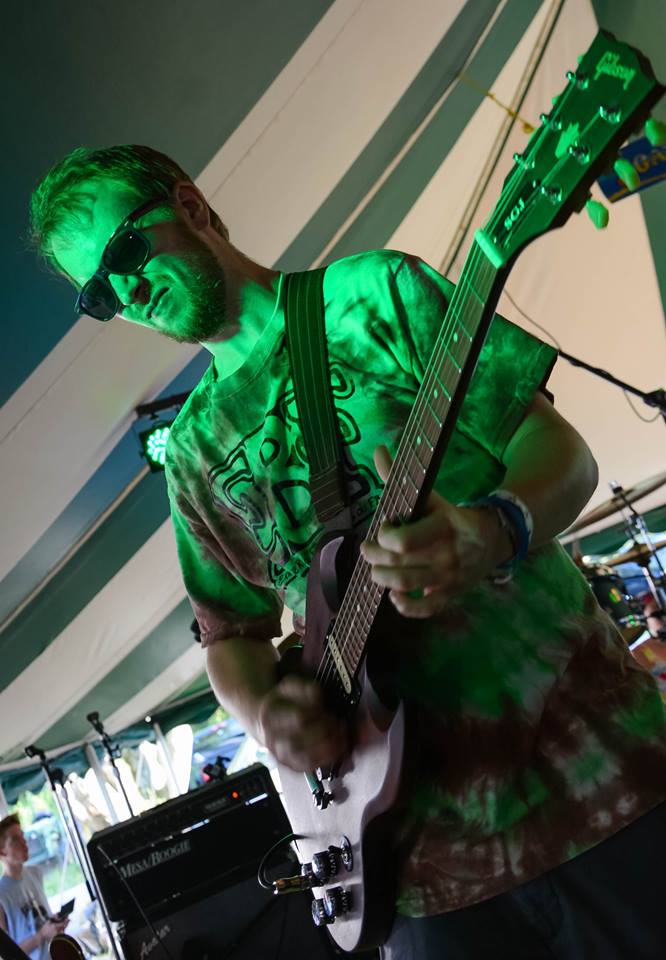 The Gathering at Chaffee's
July 21 – 22
Girard, PA $60 (28 minutes away)
Headliners: Tropidelic, Spirtual Rez
Vibe: Familial, Funky, Fantastic
One of the longest-running music festivals in the United States, the Gathering at Chaffee's is a defining moment in an Erie County summer. Featuring a veritable who's-who of local talent in addition to popular regional bands, the festival is a favorite of the Erie music scene, and when you're there, it's easy to see why.
TheGatheringatChaffees.com // $60 (camping included).
Grateful Fest
July 28 – 30
Garrettsville, OH (1 hour 40 minutes away)
Headliners: David Gans, New Riders of the Purple Sage
Vibe: Dead-Friendly, Groovy, Kind
With more acts being announced soon, Grateful Fest promises to be a lovely experience at the gorgeous NLQP. Dead-adjacent acts David Gans and the New Riders of the Purple Sage are sure to unite fans of the legendary jam band.
TicketQuarry.com/events // $80 gate, $70 presale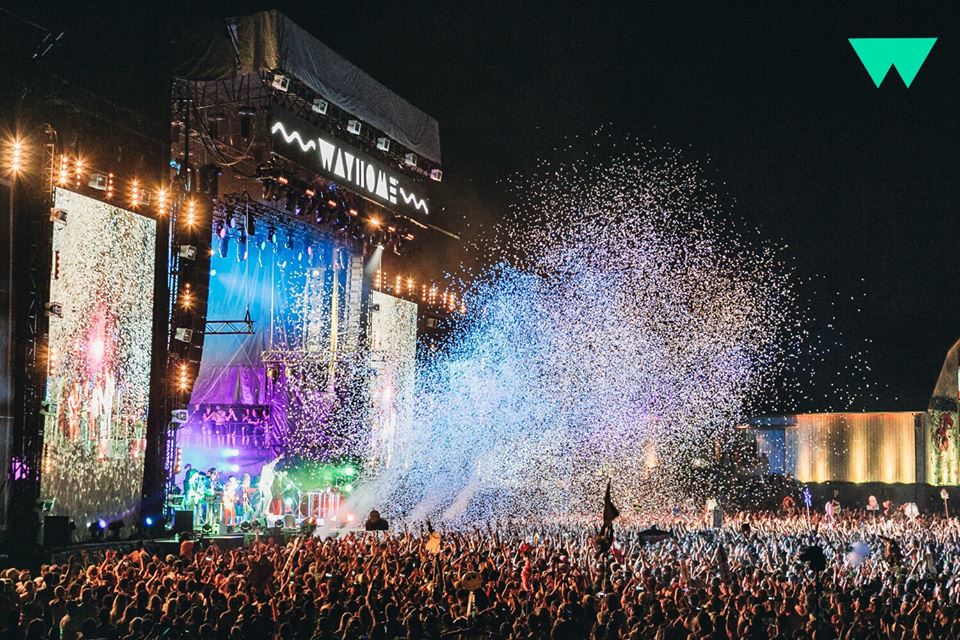 WayHome
July 28 – 30
Oro-Medonte, Ontario (4 hours 23 minutes away)
Headliners: Flume, Imagine Dragons, Frank Ocean
Vibe: Modern, Youthful, Impressive
The first of three events on this list taking place at Burl's Creek, WayHome has already earned a seat with the heavy hitters of the festival scene, despite only being in its third year. Although early lineup reactions seemed lukewarm to diehard fans, this year will surely prove successful. With a remarkable undercard of acts, the quality of this festival is hard to deny.
WayHome.com // 279.99 CA / 205.82 USD + 139.99 CA / 102.91 USD for camping // VIP options available.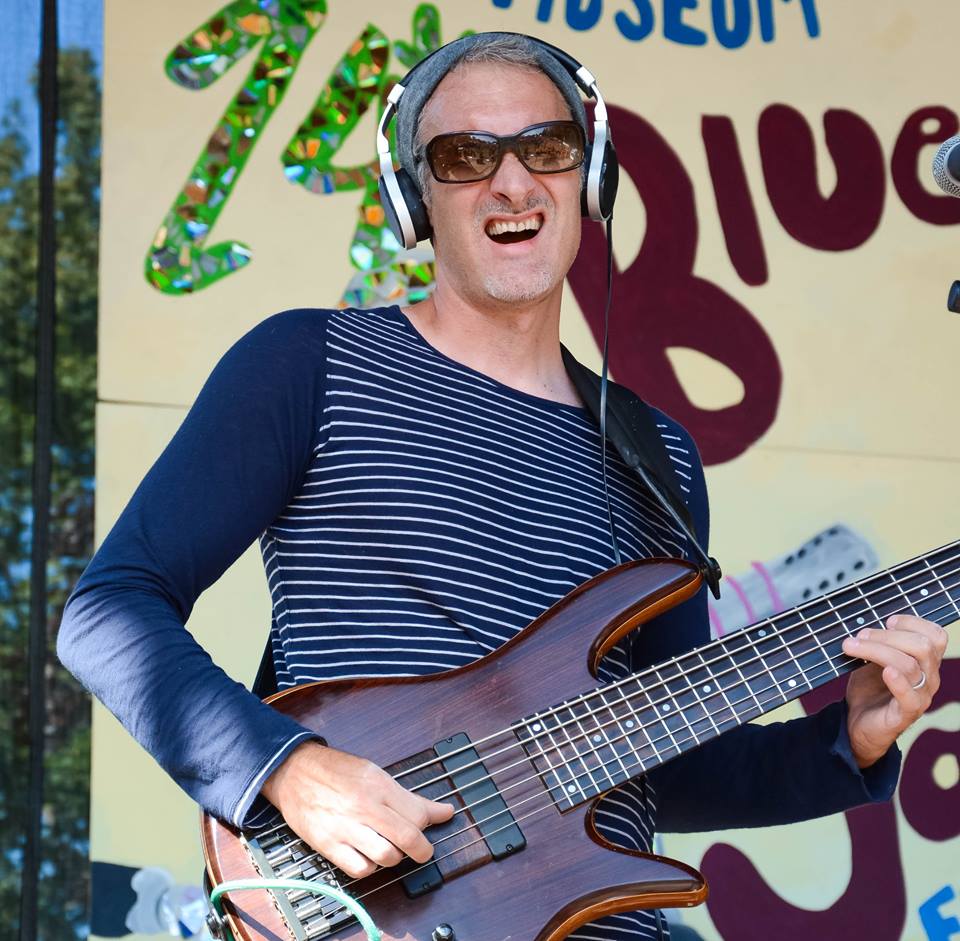 Erie Art Museum Blues & Jazz Fest
August 4 – 6
Erie, PA (8 minutes away)
Headliners: TBA
Vibe: Artsy, Family-Friendly, Essential
Though the lineup is yet to be announced for the Erie Art Museum Blues and Jazz Festival, you should still mark your calendars. This year, you can add an extra day to that! Now in its 25th year, this free festival takes place at Frontier Park, and stretches over three days. A local favorite, it's one of the keys to a successful Erie summer. Stay tuned for full, exhaustive coverage in our August 2 issue.
ErieArtMuseum.org/events-blues-jazz-festival // Free (no overnight camping option)
Veld Music Festival
August 5 – 6
Toronto, Ontario (3 hours 24 minutes away)
Headliners: Future, Major Lazer
Vibe: PLUR, Tunrt, Plunrt
Featuring some big names in the world of hip hop, dance, and electronic music, Veld Music Festival is now in its sixth year. Taking place in Downsview park in the city of Toronto, Veld features acts like A$AP Ferg, Migos, and many more for all your dancing needs.
VeldMusicFestival.com // $179.50 (no camping option) // VIP options available.
Boots and Hearts
August 10 – 13
Oro-Medonte, Ontario (Oro-Medonte, Ontario (4 hours 23 minutes away))
Headliners: Luke Bryan, Keith Urban, Brantley Gilbert, Brett Eldredge
Vibe: Rustic, Country, Western,
Interestingly, one of North America's biggest country music festivals happens to take place in Canada. Country fans looking for festivals might find themselves lost in a sea of jam bands or blaring rock and roll. No longer. Our neighbors to the north at this Burl's Creek festival are just as appreciative of cutting loose a little bit when you've earned it. Their motto: "Work Hard. Play Harder."
Lineup.bootsandhearts.com // $249.99, $149.99 camping // VIP options available.
Fashion Meets Music Fest
August 18 – 19
Columbus, OH (3 hours 52 minutes away)
Headliners: Third Eye Blind, Fetty Wap
Vibe: Vogue, Cosmopolitan, Glamorous
Not a fan of camping in the woods? This might be the perfect option for any city mouse looking for the fest experience. Presented by I Heart Media, the Fashion Meets Music Fest (FMMF) takes over Columbus' Fortress Obetz for two days with designers like Michael Drummond of Project Runway and acts like T-Pain and Tegan & Sara. See and be seen!
FMMF.us // $70 (no camping option) // VIP options available.
Big Feastival
August 18 – 20
Oro-Medonte, Ontario (4 hours 23 minutes away)
Headliners: Weezer, Ben Harper & the Innocent Criminals, OK Go
Vibe: Delicious, Family-friendly, Imported
Following a successful six-year run in the UK, the Big Feastival is coming to North America. Perfect for distinguishing gourmands of all ages, the event features dozens of top chefs vying for your tastebuds. In addition to the cornucopia of culinary delights, there are some top-level musical acts providing a fun atmosphere down at Burl's Creek event grounds.
Canada.thebigfeastival.com //  $220 CA/$161.72 USD (camping included) // VIP options available.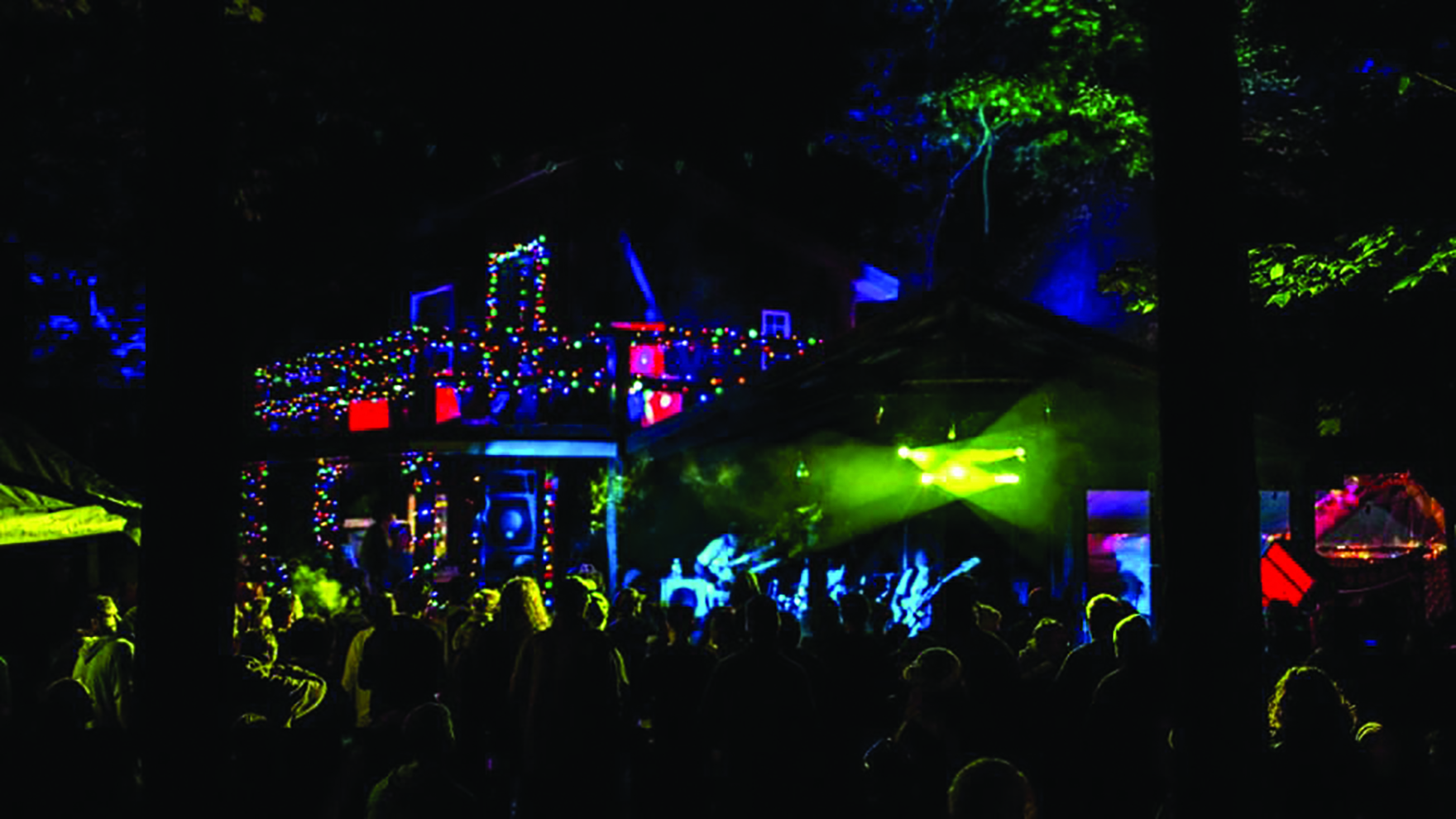 Night Lights
August 24 – 26
Sherman, NY (42 minutes away)
Headliners: Papadosio, Dopapod
Vibe: Glowing, Psychedelic, Arborous
As summer starts to wind down and September lurks right around the corner, Night Lights provides one last hurrah right on time. Taking place on the same beautiful campgrounds as the Great Blue Heron, Night Lights provides feasts for the eyes as well as the ears. As some of the top jam and electronic bands take the stage, luminary decorations adorn the wooded grounds, hence the name. It'll be lit.
NightLightsFest.com // $99 (camping included).
Nick Warren will be attending as many of these festivals as humanly possible, and can be reached at Nick@eriereader.com