Supporting Erie's LGBTQIA+ Community
Finding allies in local organizations, agencies, and businesses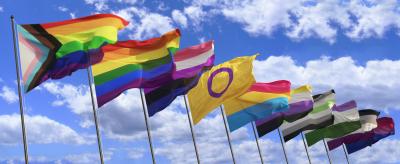 Being an ally is traditionally defined as joining together with someone or a group of people to achieve a common purpose. Being an ally within the LGBTQIA+ community means a little bit more. It means turning that togetherness into action by offering tangible support. That may be through legislation — fighting and voting for policies that protect LGBTQIA+ individuals from discrimination or violence. Or, as is true of the businesses and organizations listed below, by offering a safe place for LGBTQIA+ persons to gather, meet up, feel welcomed, or by offering individual support through therapy or gender-affirming medical care.
It is incredibly important to the mental and physical health of the LGBTQIA+ community that these safe places of support not only exist, but are also visible, easily accessible, and successful. Local LGBTQIA+ activist, political leader, and founder of Compton's Table (featured herein) Dr. Tyler Titus offers their testimonial for why these places are so integral: "I so clearly remember the night I was sitting in my bedroom when I made the decision I didn't want to do it anymore. It was a fall evening, I was in ninth grade, and the heavy hurt inside my body was too much to hold any longer. I was piecing together who I was and I knew that my truth meant I was going to lose friends and family. I knew this because the messages I received about queer people was that we weren't supposed to exist. We weren't in books. We weren't in movies. We weren't in love songs. We were, however, the butt of jokes, a valid reason to be violent, undeserving of basic human rights, and ultimately seen as fundamentally flawed or broken."
Titus continues, "That night in my bedroom, I only knew stories of queer trauma, hurt, and struggle. I had no examples of queer happiness or joy, let alone queer thriving or success. Flash forward to 2021, I am meeting person after person who has a similar story to mine and watching as suicidality rates of queer youth between ages of 10-24 reaches 50 percent." Titus felt compelled to create a safe space for young people going through the same trials and tribulations.
The net of support organizations, nonprofits, advocacy groups, support groups, and businesses in Erie that present themselves as allies to the LGBTQIA+ population is so incredibly important, and is ever-growing, evolving, and expanding. Below are a few (listed alphabetically) that have been doing the work and fighting the fight for equal rights and fair treatment, offering empathy, compassion, and resources while also providing helpful examples of queer joy.
Aging With Pride
Their mission: Aging With Pride is an organization of senior LGBTQIA+ members and allies, which aims to develop and sponsor social, recreational, and educational events to promote healthy leisure activities, community, and an active, enjoyable lifestyle.
What they do: A newer organization to Erie, Aging With Pride specifically addresses the needs of the local senior LGBTQIA+ population. They host a regular book club meetup at Werner Books, selecting reading material that centers around the queer community, its struggles and triumphs. They have been visible at recent events like NWPA Pride Prom and at the LGBT Food Drive, and are planning to have a table at both Erie and Meadville Pride events later this month. Their goals include outings to offer social opportunities for senior LGBTQIA+ folks like cultural trips to Cleveland, Pittsburgh, and Buffalo to experience art galleries, film festivals, and LGBT events.
For more information visit: agingwithprideerie.org or email daleallgeier@outlook.com
Central Outreach Wellness Center
Their mission: The mission of Central Outreach Wellness Center (COWC) is to promote wellness in the community by fostering the patient's whole self. Their focus is on culturally competent care, working to understand what the client's needs are and how they can be treated holistically. COWC fosters LGBTQIA+ and HIV+ patients by understanding the unique needs of those clients. The center supports harm reduction as well as recovery, and no one is judged or shunned for their personal behaviors; trust is a process that takes time and effort to nurture.
What they do: Based out of Pittsburgh, COWC has a regional office in Erie at 3104 State St. The doctors and staff at COWC provide comprehensive gay and transgender health care including: gender-affirming hormone therapy, gender-affirming surgery navigation, laser hair removal, mental health care, as well as specialized care for addiction and STD treatment and services. Having access to knowledgeable, non-judgmental, competent care providers is key to saving lives within the LGBTQIA+ community and COWC of Erie provides that necessary support. The facility also hosts events in support of the local queer community.
For more information visit: centraloutreach.com or call (814) 619-4009
Compton's Table
Their mission: Compton's Table works to create a thriving queer community in Northwestern Pennsylvania through connecting peers and empowering queer youth and young adults to be agents of sustainable change. Compton's Table envisions a sustainable organization where queer youth and young adults can find community, are seen, valued, and affirmed.
What they do: The organization is named for the first transgender protest in America at Compton's Cafeteria in San Francisco 1966 which marked the beginning of transgender activism (and actually preceded the more famous Stonewall riots of 1969). Participants in the protest, who were largely transgender women and gay men, stood up for their rights and fought against police brutality, poverty, oppression, and discrimination. In that same vein, Compton's Table hopes to fight for the rights of the queer community of Erie while also providing a safe space for them to access the resources they need to thrive.
Started by Dr. Tyler Titus, Compton's Table specifically focuses their efforts on aiding queer youth ages 12-21, by providing resources that will support them in feeling less isolated, more validated, and move towards feeling comfortable expressing their true selves. Titus comments, "I wanted to provide a place where the youth and young adults who entered our doors felt seen, heard, affirmed, and left knowing queer joy and happiness was more than possible. I wanted to build what I had needed as a young queer person."
"At Compton's, we focus on social engagement, peer empowerment, and reducing suicidality through creation of hope for the future. We laugh, we cry, we heal, but mostly we build connection and community." This is accomplished through support groups as well as the organization's "Compton's Closet," which aims to "help the outside match the inside," and provides clothing to youth in need to allow them to dress in a way that feels correct for them.
For more information visit: comptonstable.org, email info@comptonstable.org, or call or text (814) 580-8185
Erie Gay News
Their mission: Erie Gay News is published once monthly in print and as needed on the web as a source of news, events, information, support, and affirmation for gay, lesbian, bisexual and transgender people, their friends, families, and supportive allies in the greater Erie and surrounding areas.
What they do: For the past 30 years, Erie Gay News (EGN) has given a public voice to the LGBTQIA+ community in Erie. Creator and editor Michael Mahler has published well over 300 issues through those years, and while at times the name of the publication has changed, the message hasn't. The all-volunteer newspaper has existed since being "out" wasn't nearly as accepted as it is today, while Mahler and company keep doing the work in the community to ensure that acceptance keeps growing, paving the way for the future of the queer community in Erie.
EGN has resources available on their website ranging from a calendar for LGBTQIA+ related events throughout the region, in-depth coverage of gay activism and programs throughout the area, HIV and health related resources, and information on how to register to vote. Looking at LGBTQIA+ issues from every angle, EGN is an invaluable resource in Erie.
For more information or to subscribe, visit: eriegaynews.com, email info@eriegaynews.com, or call (814) 456-9833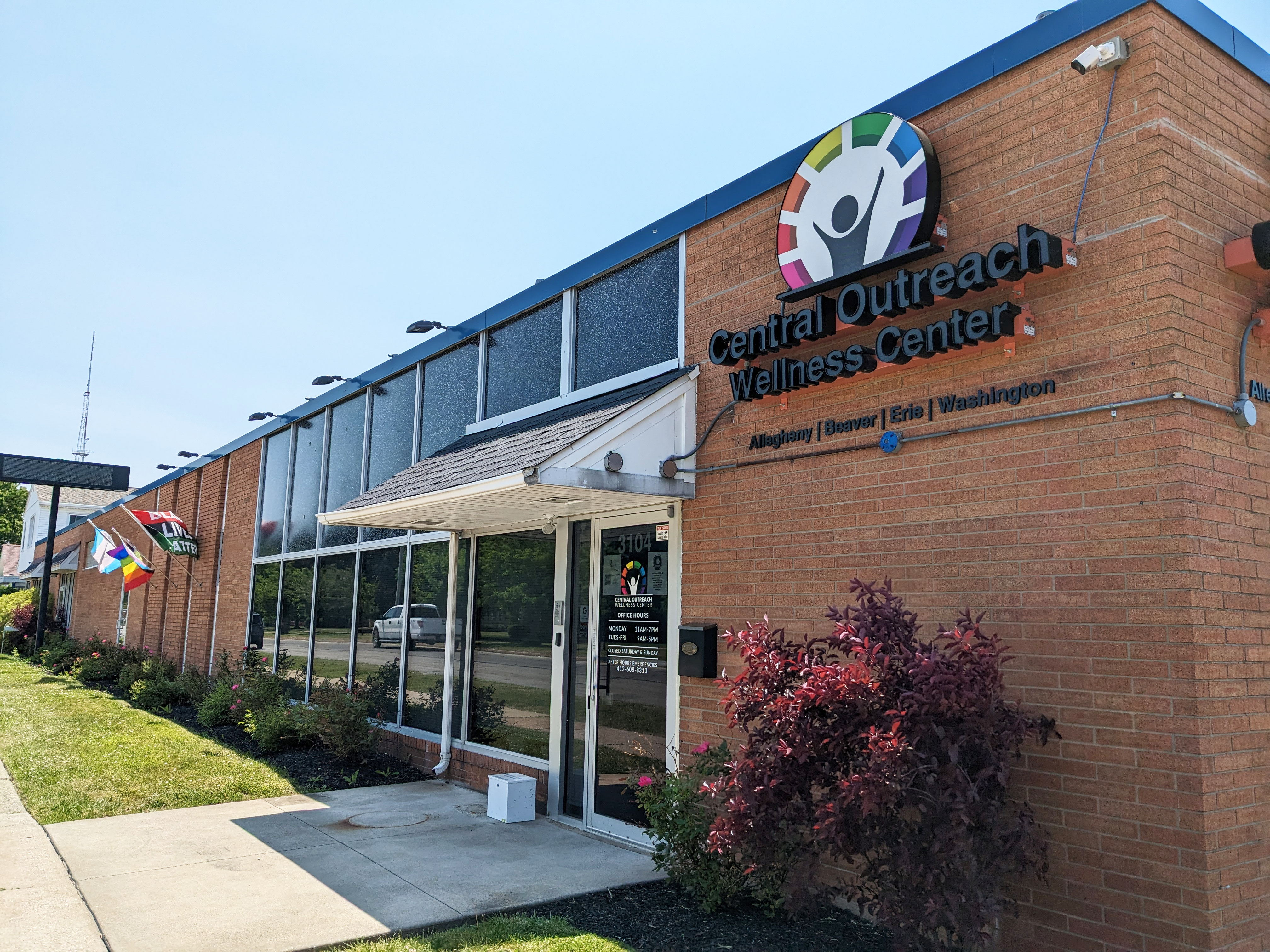 Health care provider Central Outreach's Erie branch is located at 31st and State and offers gender-affirming, judgment-free care for all. They promote culturally competent care and their motto states: pro Black, pro brown, pro weed, pro gay, pro choice, pro trans, pro hoe. 
Erie Sisters & Brothers Transgender
Support Group
Their mission: Erie Sisters & Brothers Transgender Support Group exists to promote acceptance through education, enlightenment, and social integration.
What they do: This group has existed since 1991 — originally known as Erie Sisters, they have undergone a name change to reflect their inclusivity, but their support of the community has not wavered. As a private, well-moderated, online group, they assist all transgender people, spouses, significant others, and supporters of the transgender community.
For more information search Facebook Group: Erie Sisters & Brothers Transgender Support Group
Greater Erie Alliance for Equality (GEAE)
Their mission: The Greater Erie Alliance for Equality, Inc. (GEAE) is a non-profit organization dedicated to supporting the region's LGBTQIA+ community and its straight allies through educational programs, social events, and opportunities for service, which are designed to strengthen the community's voice and improve quality of life in Northwestern Pennsylvania.
What they do: GEAE provides scholarships for students within the queer community including the GEAE Pride Scholarship which offers $1000 scholarships to any student in any kind of higher education facility who identifies as LGBTQIA+, as well as the Joseph M. Kulka Jr. Memorial Scholarship for Diversity Leadership.
The organization holds regular visibility events, runs a free gay youth program in Blasco Library's Teen Space, and hosts food and clothing drives for those in need throughout the community. They are the primary fiscal sponsor of the monthly LGBTQIA+ Youth Events facilitated by Journey to a Trauma Informed Life (featured below).
For more information visit: greatereriealliance.org or email: geaeinfo@gmail.com
Journey to a Trauma Informed Life
Their mission: Journey to a Trauma Informed Life was created in July 2019 by three therapists in Erie who saw a need for trauma-informed, culturally and LGBTQIA+ sensitive mental health services in our community. Since then, the group has grown to a staff of 13 diverse therapists ready to help clients on their healing journey.
What they do: While this group of therapists offers quality, inclusive trauma-informed mental health therapy specializing in LGBTQIA+ issues, they are also advocates within the community offering inclusive events, drives, and support groups. The practice hosts book clubs, food drives, yoga classes, and game/craft nights in an effort to offer a place of belonging, understanding, strengthening, and healing. Journey is recognized as a LGBT owned business by The National Gay & Lesbian Chamber of Commerce.
Co-founder of Journey, Angelica Spraggins, noted in an interview with Amy VanScoter in February, "Sitting across from someone who can have some connection to your experience takes some of that worry away from 'do I have to explain every part of who I am or can I get to the hard stuff?'" Getting to the hard stuff, especially within the queer community, is extremely important and the basis of the therapy that happens at Journey.
For more information visit: atraumainformedlife.com or call (833) 487-5769
Northwest Pennsylvania Pride Alliance
Their mission: NWPA Pride Alliance works to improve the visibility of the queer/LGBTQIA+ community in the greater Erie area. They are committed to fostering equality, respect, and diversity through events and organizations.
What they do: Since their inception in 2012, NWPA Pride Alliance has become THE organizing body for Pride related events throughout Erie. Now in their 12th year as an organization, NWPA Pride Alliance shows up with queer visibility at events like Blues and Jazz Festival, Miss Erie Drag Pageant, parades, and charitable drives. They organize the annual Erie Pride Parade — this year's event is scheduled for June 24, originating at 11th and State streets and culminating at Perry Square. In addition to Pride related events, the group also hosts regular meet-ups including happy hours, picnics, and an annual Pride Day at Waldameer.
For more information visit: nwpapride.org, email president@nwpapride.org, or call (814) 314-9075
TransFamily of NWPA
Their mission: TransFamily of NWPA's mission is to support the transgender community of Northwestern Pennsylvania, as well as those who are questioning, their loved ones, family members, and allies. TransFamily works towards a greater understanding of people who are transgender through advocacy, education, and community engagement.
What they do: TransFamily of NWPA consists of a peer-based network of support groups serving the trans community in Erie, Crawford, and Warren counties. They support the trans community through advocacy efforts and education, as well as lawfully attending to charges of discrimination experienced by trans people in Erie County.
For more information, visit: transfamilynwpa.org or email TransFamilyNWPABOD@gmail.com
The Zone Dance Club
What they do: As Erie's only queer bar and dance club, the Zone represents a key place of belonging for the LGBTQIA+ community in Erie. Bars like the Zone have been incredibly important to the gay movement throughout history by serving as safe places for the queer community to be together, to relax, and to have the opportunity to exist as their true selves. Established in 1998, The Zone is currently celebrating their 25th year in Erie. The club offers dancing, drinks, and food 365 days a year, while also hosting regular events like karaoke and trivia nights and drag shows and brunches.
For more information visit: thezonedanceclub.com, email info@thezonedanceclub.com, or call (814) 452-0125
Erin Phillips can be reached at erin@eriereader.com