Sweet 16? New Map for Pennsylvania Congressional Districts
PA's Supreme Court unveils redrawn remedial map intended to reverse gerrymandered districts
February 19, 2018 at 4:19 PM
Pennsylvania's remedial map, which will set the stage for the 2018 primary elections, was announced on Monday, February 19, President's Day.
The big news for Erie? The county is united once again, and Glenn Thompson no longer represents Erie County. Previously bisected into District 3 and District 5 – presided over by Republicans Mike Kelly and Thompson, respectively, the Eastern half of the County, which includes North East, Union City, and Corry, is now part of the same district, now designated as District 16.

District 16 is now made up of Erie, Crawford, Mercer, Lawrence Counties, and rougly half of Butler County, which finds the city of Butler in a similar situation that Erie was in after PA's 2013 redistricting. Cities in the new district include Meadville, Sharon, Hermitage, New Castle, and the city of Butler. The I-79 corridor is represtented southward until it reaches Allegheny County.
Erie residents won't be the only ones switching numbers. What was formerly norther Allegheny's District 17. Pittsburgh is now District 18 instead of District 14. Glenn Thompson's District 5 is now District 15 and still includes St. Mary's, Bradford, and State College, as well as the newly annexed counties of Armstrong (formerly in part of District 3), Indiana, and Cambria Counties.
Governer Tom Wolf's map, submitted on Thursday, February 15, proposed a PA-3 made up of Erie, Crawford, Mercer, and Lawrence, and Warren Counties, in addition to the northern section of Beaver County. 
Currently, Mike Kelly is being challenged by Democrats Chris Rieger and Brian Skibo. Kelly and Rieger hail from Butler County, while Skibo is from the Hermitage area. 
As of now, no Erieite has announced their candidacy, but that fact is likely to change. 
This new map is expected to be challenged by state Republicans.
The old map: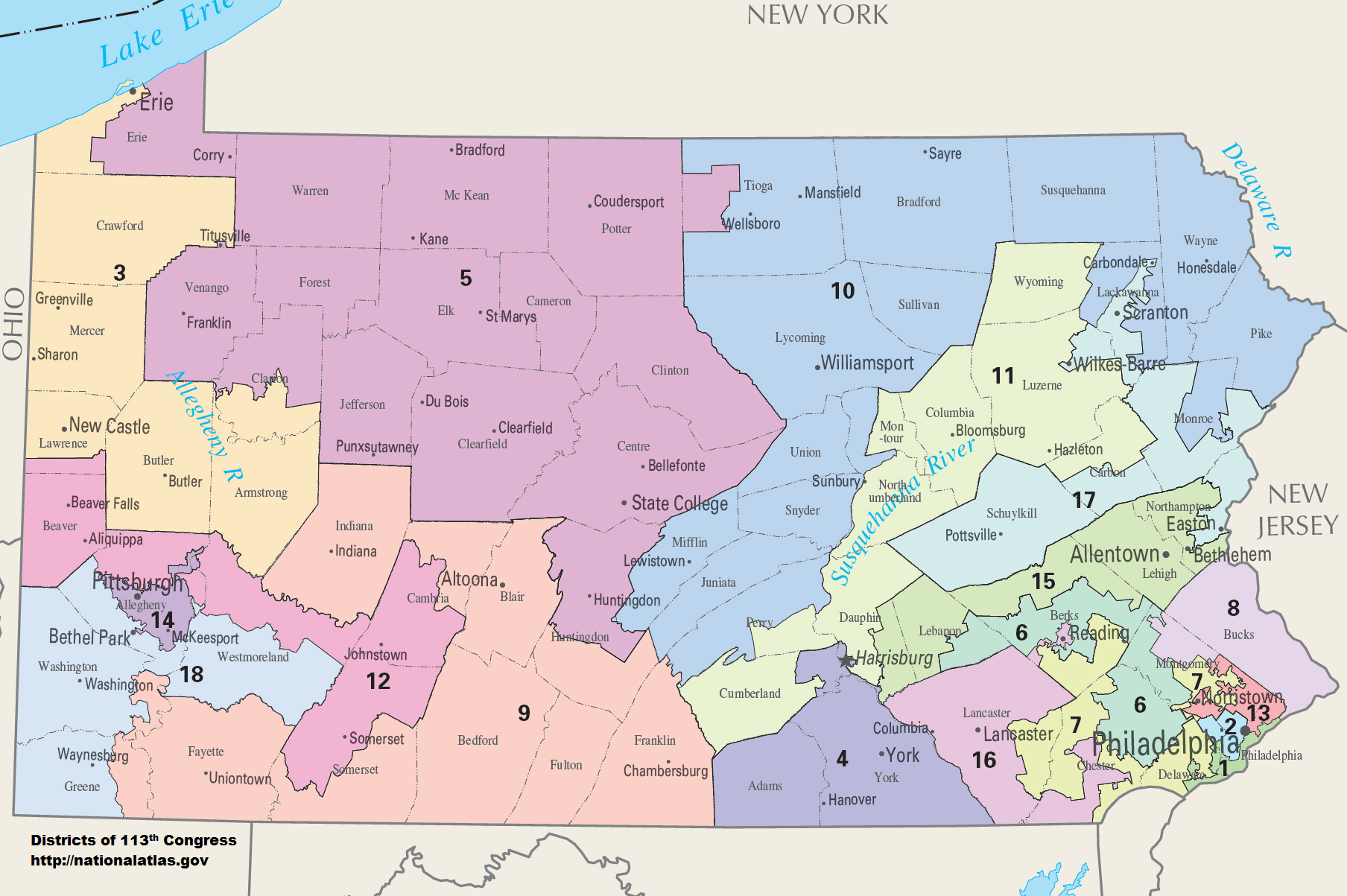 the new map: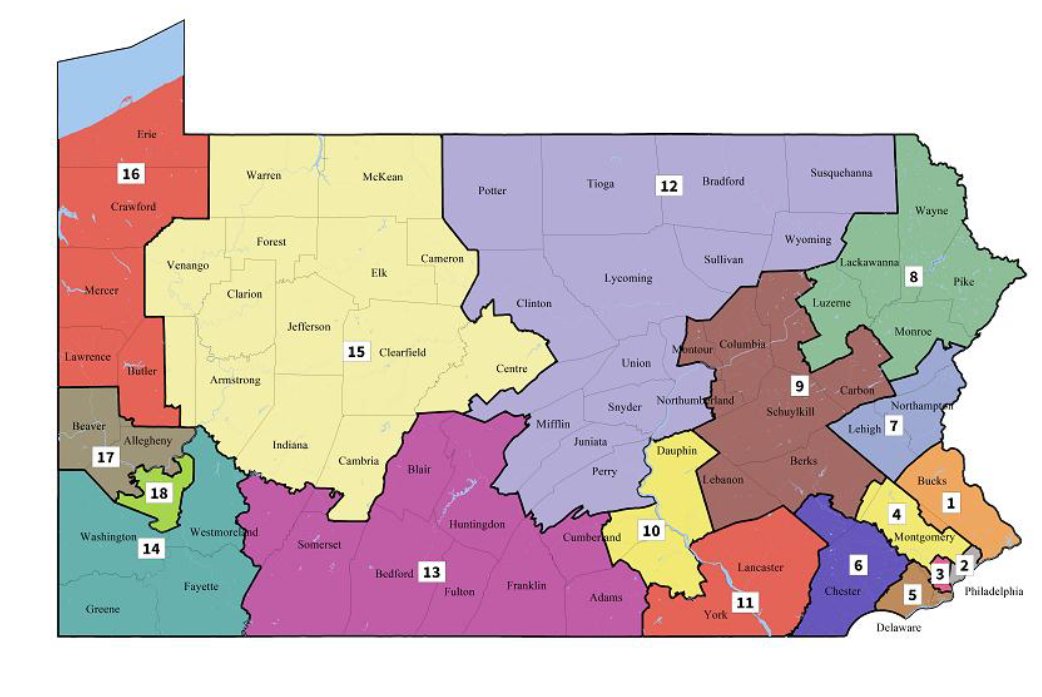 The redistricting still favors northwestern PA Republicans, but less so. According to Cook Political Report, the Partisan Voter Index shifts from to an 11.49 GOP advantage to 7.98 (giving Democrats an 8.08% chance from a 2.91%.