Talk to Me: Qasim Rashid on Islam and America
Best-selling Author to discuss works at Mercyhurst
October 11, 2017 at 2:15 PM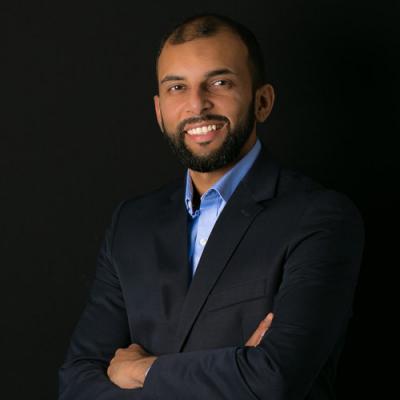 Monday, Oct. 23
"Why do Americans hate Muslims?" an 11-year-old boy asked Qasim Rashid, who was speaking to a sixth-grade social studies class on the anniversary of the September 11 attacks. Good question, and it's one that Rashid, a best-selling author, practicing attorney, human rights activist, and visiting fellow at Harvard University' Prince AlWaleed bin Talal School of Islamic Studies, devotes his life to answering. That, and how we can join together in the cause of peace.
Organizers of the Charlene M. Tanner Lecture Series at Mercyhurst University invited Rashid to Erie, where he will open a conversation on "Islam and America: What Media Won't Discuss."
"Today, certain politicians continue to try and drive a wedge between Muslims and Americans. But we have the power to rise above the hate and bigotry." Rashid wrote in an essay for Time magazine.
Rashid's visit comes as U.S. House and Senate Intelligence Committees confirm that Russian operatives, seeking to interfere in the 2016 election, bought more than $100,000 in social media ads, many targeting specific demographics within battleground states with false news and anti-Muslim messages. Some of the campaign ads suggested that Muslims are a threat to the American way of life. The Facebook ads were seen by 10 million people.
While the Russians continue to sow division under the radar, Rashid travels the country speaking openly about Islam. He stands up against all forms of extremism — including violence against people who are Muslim — and challenges each of us to step out of our comfort zone and get to know people of different faiths.
In his latest book, Talk to Me: Changing the Narrative on Race, Religion & Education (May 2017), Rashid demonstrates how the power of dialogue can overcome racism, xenophobia, misogyny, and violence. He shares real life stories of how ordinary Americans are rising above forces that seek to drive us apart, and instead finding paths to peace and understanding.
That makes the lecture a perfect fit for the Charlene M. Tanner Speaker Series, which lays bare the issues of the day in order to inspire a healing environment for our community, and the world. Retired educator and activist Doris Cipolla launched the series in 2007 as a way to honor her partner's legacy and their shared interest in social justice, peace, and the environment.
Rashid's upcoming talk brings to mind the 2016 photography exhibit by Erie Reader photojournalist Maitham Basha-Agha, Rust Belt New Americans: A Showcase of Erie's Refugee Population, which tells the personal journeys of Erie's immigrants, many of whom practice Islam, in rich, evocative images. What if these new Americans could step out of their photos and into the Walker Recital Hall to talk with you, face-to-face? My guess is fears stoked by fake ads on Facebook would disappear. — Lisa Gensheimer
7 p.m. // Mercyhurst University's Walker Recital Hall, 501 East 38th Street // free // See Maitham Basha-Agha's photo stories online at erirdr.com/newamericans

NOTE: This piece ran incorrectly in our printed edition, with the date of Tuesday, Oct. 17. Monday, Oct. 23 is the correct date.