'Terms of Endearment' comes to LECOM Stage
October 24, 2018 at 12:00 PM
Friday, Nov. 2
In 1975, Larry McMurtry crafted his Pulitzer Prize-winning novel, Terms of Endearment, a domestic tale which focuses on family relationships. Eight years later, the story took to the big screen under the same name, earning four major Oscars, including Best Picture.
The cinema version stars Shirley MacLaine as Aurora Greenway. Just last month, actress, singer, dancer, author and activist MacLaine visited Mercyhurst University's Mary D'Angelo Performing Arts Center to share her experiences in both life and Hollywood.
In November, Terms of Endearment will take the LECOM Stage at The Erie Playhouse. The production is directed by Charles Corritore with assistance from Eleanor Logan.
Bringing reality to a fictional tale, the primary characters of Aurora and Emma (a mother and daughter), who have a complicated — and at times strained — relationship are played by real-life mother and daughter Sue Lechner and Kate Neubert-Lechner. Though they communicate regularly, Emma is often annoyed with her opinionated mother. The play follows the pair through life changes over the years including marriages, conversations about parent- and grandparenthood, and new relationships.
Neubert-Lechner has not only performed in a number of Erie productions, but also directed several of them, including The Great Gatsby and Peter and the Starcatcher.
On stage with Lechner and Neubert-Lechner is Jennifer Maloney who assumes the roles of Patsy, Doris, and the nurse. Playing Dr. Maise is Victor Keuehn.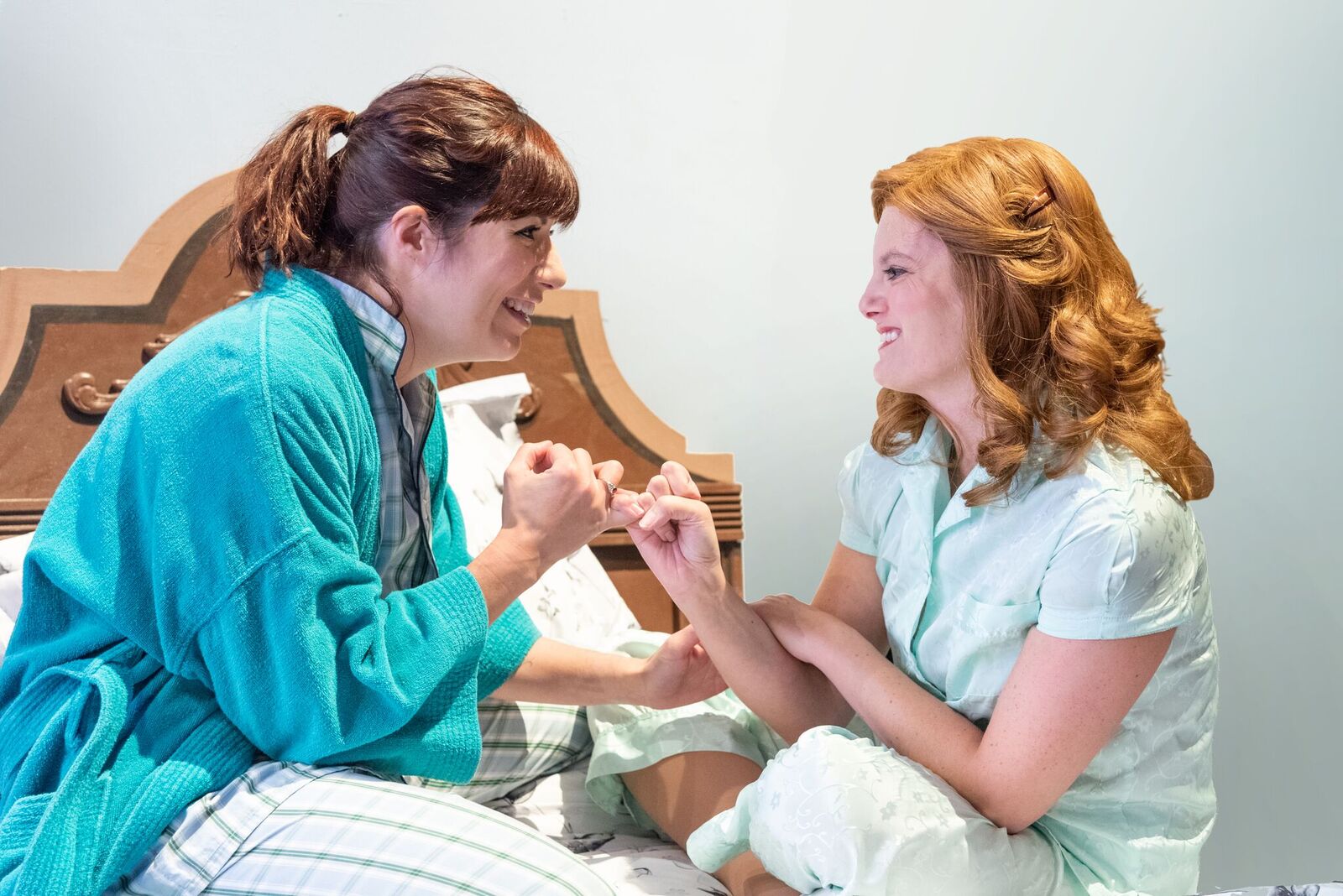 Kate Neubert-Lechner (left) and Jennifer Maloney. Photo by Rick Klein
Costume design for this "small but talented cast" is the work of Ryan Ingram, who has been working with The Playhouse since 2015. Set design was done by Christine Daugherty with lighting by Joe Hassler.
Lovers of this American favorite, or just lovers of theater in general, will have 11 opportunities to catch Terms of Endearment at The Playhouse, beginning with the debut performance on Friday, Nov. 2. The show will continue until Nov. 18, with the production's final matinée show. — Hannah McDonald
Nov. 2, 7:30 p.m. // Erie Playhouse, 13 W. 10th St. Erie, PA // Opening weekend, all seats, $16.50 // Box Office, 814.454.2852 or erieplayhouse.org