The 1975 // Notes on a Conditional Form
British pop-rockers release jarring, yet self-aware album.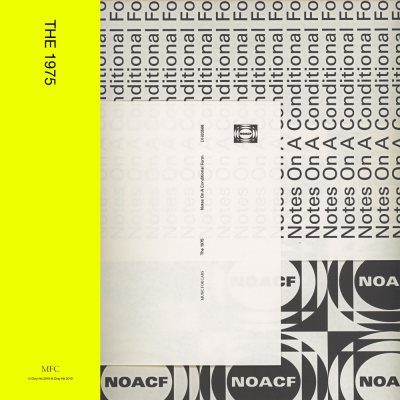 Who is more polarizing than The 1975 right now? As the relevancy of megastar Kanye West — an artist they've referenced both on and off-record many times — continues to fade, it seems the eccentric and ambitious British pop-rockers have taken his place. It's enough to make most listeners roll their eyes between albums, but none of that seems to matter once a new album drops — provided it's strong enough to make up for abrasion, that is. Notes on a Conditional Form is a particularly odd release from the band as it seems to immediately be their least meticulous. Some songs carry on and on, others end before hitting the three-minute mark, and the transitions from orchestral interludes to scattered electronic pieces ("Frail State of Mind") and nostalgic Britpop ("Me & You Together Song") are almost always jarring. That being said, the album is reminiscent of Father John Misty's polarizing 2017 opus, Pure Comedy. Notes is the most self-aware the band has ever sounded; skeptics will find next to nothing to change their mind here, but believers will relish in the creative decisions and imperfections that are beginning to show in the band's stunning craftsmanship.