The 2021 Year in Review
Did Erie mash, or is our future fried?
December 27, 2021 at 10:00 AM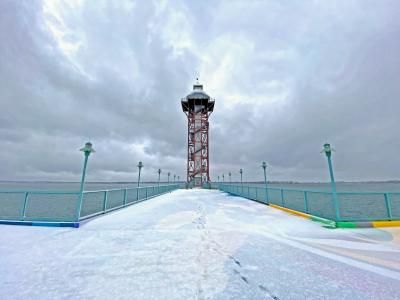 Confession: by the time this "2021 Year in Review" is written, edited, and printed, we will not have even flipped the calendar to December yet. As such, you might rightfully diagnose us with premature encapsulation. But then again, haven't we seen enough? I mean, we've got a pretty good idea, at least — and no, we're not going to compare the past year to a dumpster fire again. Not when there was an underground electrical fire right outside the Reader offices as recently as September. Metaphors don't get much more local than that.
Conversely, metaphors don't get less local than Doug the ugly New Zealand potato, but it's got potential. Massively gnarled, bulbous, and lumpy, Doug weighed in at an astonishing 17.4 pounds when a New Zealand couple discovered him in their garden this past August. Obviously no small potato, Doug enjoyed brief celebrity status as the most tremendous tuber on record, touring the town of Wellington in the back of a cart wearing a tiny hat. But as fame so often does, Doug's time in the spotlight dried him out, and he was retired to a freezer to be distilled into vodka. 
What I'm saying is that although this year had its share of bumps and bruises, there was still a lot of substance. So pour yourself a glass of Arby's Crinkle Fry or Curly Fry Vodka (a 2021 limited release) — depending on which shape you think tastes better — and make yourself comfortable. There's plenty to talk about, even though I have not foreseen what happens in December yet (this Curly Fry Vodka is doing nothing for my prescience). 
Fully Vaxxin' and Relaxin' All Cool?
We love our folk remedies. If only drinking your curlies afforded you long-term immunity against this dadgum pandemic — then we could save our horse dewormer for a more special occasion. 
As we are all brutally aware, the novel coronavirus is not much of a novelty anymore. Despite the rollout of multiple very effective vaccines over the year's first months, COVID-19 is officially going into 2022. Early returns in Pennsylvania were promising. In the wake of mass vaccinations, new infection and hospitalization figures dropped sharply in late spring and early summer. On May 13, the CDC lifted public masking mandates for the fully vaccinated. On June 28, mask mandates were lifted altogether in Pennsylvania, with the faith things were trending in the right direction.
For a moment, it seemed COVID would no longer impede our ability to sniff normalcy. Live music filled the air again this summer as popular events like 8 Great Tuesdays, the UPMC Sunset Music Series, Asbury Woods' Monday Music in the Woods, The Gathering at Chaffee's, and Erie's Blues and Jazz Fest (although a month later than usual) returned. An unfortunate Memorial Day brawl notwithstanding, the usual sounds of joy and delight issued forth from Waldameer Park and Water World, reinvigorated after a very down year. Meanwhile, the Erie SeaWolves finally got to play ball in a vastly upgraded UPMC Park, competing within a realigned Minor League Baseball system with their long-term future assured for the first time in a long time. 
Then the variants struck — the U.K. variant first, followed by the even testier Delta variant in late summer, just in time for back to school. The contentious debates over mandatory mask-wearing and vaccinations were reignited anew, as teachers and students stared down the prospect of yet another year of partially or fully remote learning. Thus far most of our local school districts have been able to persevere in-person, but not without their share of setbacks and disruptions — even with the FDA authorizing emergency administration of the Pfizer-BioNTech vaccine in children and teenagers. 
At the time of this writing, new COVID cases in Erie County have spiked to some of their highest levels since March 2020, way back when we first spoke of spike proteins in our midst — predominantly among the unvaccinated, although breakthroughs have been documented. As of yet, however, they've not ground society to a screeching halt in 2021 like they did a year ago. But with the omicron variant looming, we must be cautious with our optimism.
Event planners and venues have become much better equipped and adapted to respond to public health advisories and protocols, and so the shows have gone on at places like the Bayfront Convention Center, Erie Insurance Arena (welcome back Otters), Erie Art Museum, Jefferson Educational Society (congratulations on a tremendously successful Global Summit XIII), Mercyhurst Institute for Arts and Culture, community theaters (Erie Playhouse, Dramashop, PACA, All An Act), indoor music venues (e.g. Basement Transmissions, King's Rook), and many others even as the weather has turned. Soon, we'll be able to add the historic Warner Theatre (and the Erie Philharmonic) to the list, as an extensive renovation project highlighted by a state-of-the-art rehearsal hall is slated for completion in January. 
If you were looking to grab a bite to eat or something to drink in between those activities, there is a surprising slew of new and returning options. Few industries had been hit so hard during the pandemic as bars and restaurants, so it's been incredibly encouraging to see new ventures like Bar Ronin, Local Eat and Pour, Pier 6, Julius, Lettuce Head, Fine Restaurant & Bar, Lumi Cafe, Rex Brothers' Bakery and others popping up, as old favorites like Cloud 9, Tap House, and Jekyll & Hyde's have emerged from hibernation. Of course, we would be remiss not to mention the recently debuted Flagship City Food Hall on North Park Row, featuring eight unique vendors in a communal dining space. 
And after being sidelined for all or most of 2020, food trucks are again a fixture at regional breweries and distilleries, with a couple (The Que Abides, Bro Man's Sammiches) even gaining enough traction to open brick and mortar locations. Who's hungry?
Things Picking Up Downtown
Property developers have displayed an especially ravenous appetite as of late, piqued in large part by the expansion of the LERTA (Local Economic Revitalization Tax Assistance) program in 2019. What this did, of course, was allow for new commercial and residential developments within the city's eight federally-designated "Opportunity Zones" without the obligation of property taxes for a full decade. 
At the literal center of this has been the Erie Downtown Development Corporation (EDDC), backed by powerful entities such as Erie Insurance (the 347th largest U.S. company as measured by revenue at $8.66 billion), Arctaris Impact Investors, and others. The Flagship City Food Hall was one of their first projects to see completion, along with the Shops at Fifth & State, a retail space on the southeast corner of the 400 block of State Street. Set to join these developments soon are the Flagship City Public Market (on the ground floor of the former Dispatch Building on North Park Row), a $45 million building on the corner opposite the Shops at Fifth & State (which will include a three-story climbing gym courtesy of Pittsburgh-based Ascend Climbing), and a total of 136 apartments. No doubt about it, a radical transformation surrounding Perry Square is well underway.
Just up the road, Griswold Park may soon be undergoing a metamorphosis of its own. A group of nearby businesses including Logistics Plus, Great Lakes Insurance Services , Kellar's: A Modern Magic and Comedy Club, Rick Griffith Properties, The Brewerie at Union Station, and Lilly Broadcasting have compiled a plan for a Station Square District that would transfigure the underutilized park into one of downtown's recreational epicenters. The blueprints include six pickleball courts, a synthetic ice rink, musical swings, an illuminated fountain and statue of Erie magician Harry Kellar, and streetscape improvements. The collective partnership has formed a nonprofit called Erie's Station Square Ltd., which continues to hammer out negotiations with the City of Erie, as well as a timetable for completion.
But those revamps, while significant, are only part of the story. On the corner of 10th and Peach, you'll come across Marquette Savings Bank's new Innovation Learning Center. Go around the block and you can't miss Gannon University's I-HACK, or Institute for Health and Cyber Knowledge, a total reinvention of a former Verizon Call Center into a cutting-edge cyber learning facility and collaborative space. Those traveling further northwest to the Hagen History Center would be greeted with stunning new exhibits and interactive features worth a collective $11 million. East of State Street, the Warner Theatre is staging an impressive reboot, UPMC Hamot's gleaming Patient Tower is delivering world-class clinical care, and Erie Insurance's $147 million Thomas B. Hagen Building has been officially dedicated.
There's no denying that downtown is looking a bit different these days — the question remains whether these changes will transcend the topical and finally catalyze the positive identity shift this city has so long yearned for. 
Holding Our Water
As crucial as downtown is, Presque Isle Bay may be the better analog of our ultimate fate. Erie's future is tenuously cradled between the peninsula and the bayfront — every major decision surrounding our harbor holds serious economic and environmental implications. Not to be melodramatic, but what is the Gem City if we throw away our gem? 
From a tourism standpoint, the future seems secure on the Presque Isle side of things. In its 100th year as a state park, PI continued to be adored by visitors and locals alike. Of course, its geological history dates back much further — as chronicled in David Frew and Jerry Skrypzak's Accidental Paradise: 13,000-Year History of Presque Isle, published this year by the Jefferson Educational Society and available from Presque Isle Gallery and Gifts. There's no question that PI is the region's crown jewel, and a multi-pronged effort is being made to heighten our awareness of that. The most prominent of these endeavors are Millcreek Township's Presque Isle Gateway Project (focusing on beautifying and enhancing the area around West Eighth Street and Peninsula Drive) and the Pennsylvania Department of Conservation and Natural Resources' purchase of an 18-acre parcel of land at West Sixth and Peninsula, south of the Tom Ridge Environmental Center (TREC) campus.
On the bayfront side of things, matters are more contentious. It's not that bayfront developments are unwelcome, it's whether they are welcoming to everyone deserving to share in these assets, regardless of socioeconomic status. Between hip new spots (e.g. Pier 6, Oliver's Beer Garden), forthcoming ventures (Scott Enterprises' ongoing Harbor Place project, Erie Events' Bayfront Market House on the former GAF property), and mainstays like the Bicentennial Tower (soon to feature an "outdoor living room" seating area under the deck) there promises to be plenty of opportunity to enjoy the waterfront. But will there be equal opportunity?
Perhaps the biggest bugaboo is PennDOT's impending plans with the Bayfront Parkway — which prescribe an underpass at State Street, "highway-style exits," and dual-lane roundabouts to facilitate the flow of vehicular traffic. Pedestrians and cyclists, meanwhile, would use overpasses located at the feet of Holland, State, and Sassafras streets to travel north and south between the downtown and the bayfront. Strong opposition has been voiced by social and environmental advocacy groups as the increased traffic threatens to further sever historically redlined neighborhoods (such as the East Bayfront neighborhood) from the waterfront, impede safe east-west travel for those without cars, contribute to air and noise pollution — generally favoring money over opportunity and accessibility. 
Another conundrum of conscience exists in the International Recycling Group's plans for a $100 million automated plastics sorting facility on the former site of International Paper. On the surface, it sounds like a revolutionary solution to our plastics problem — recycling rates of up to 90 percent and tens of millions of tons of plastic spared from our landfills. But with one major caveat — four of the seven resin types would be shredded into tiny flakes destined for a blast furnace in Ontario as a substitute for coke in steel production. There are several environmental concerns implicit in this setup, but containment has to be number one. Microplastics already have a disturbing presence in Lake Erie, and it's not hard to conclude that finely grating millions of tons of plastic (polystyrene reggiano anyone?) might exacerbate that, accumulating in food chains and in our waterways. 
Whether all of these ambitions become reality remains to be seen. But one thing is for sure — our bayfront deserves to be treated like bae, not a second THOT.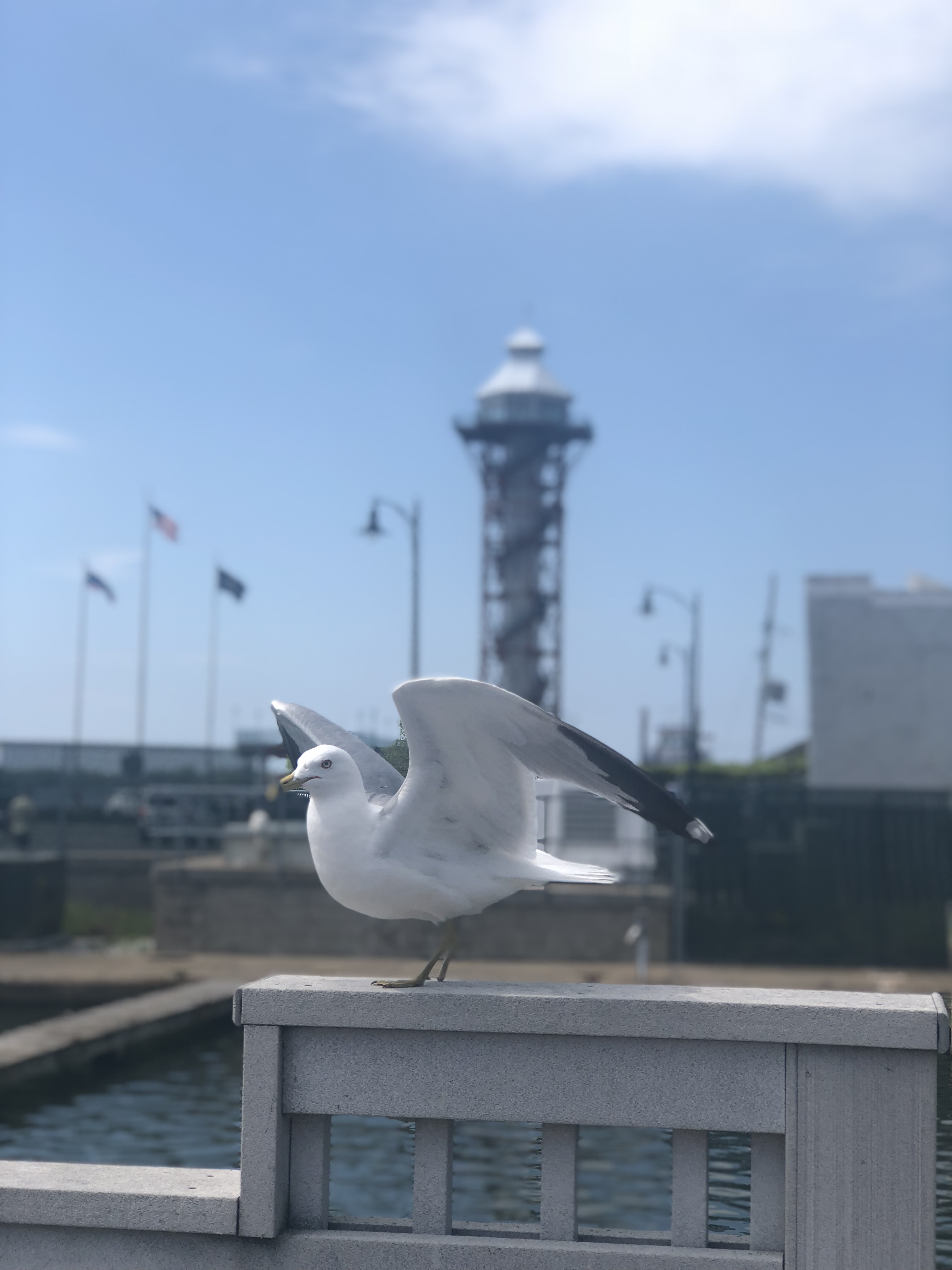 Comeback City?
Erie may be first in our hearts, but according to results of the 2020 census, it's now just fifth in Pennsylvania as measured by population after being eclipsed by Reading. It should stand as little surprise — population trends within the Commonwealth over the past few decades have largely favored the east, with Allentown also pushing past Erie. So we must ask ourselves, how do we bring people back? Moreover, how do we keep them here? 
The easy answer is jobs — more specifically, well-paying jobs. The fight to raise a minimum wage that hasn't budged since 2007 has raged for years between the state's Republican-dominated legislature and Democratic Governor Tom Wolf, with the all-too-predictable partisan gridlock that has intensified in a progressively bitterer and more polarized political climate. Many restaurateurs and retailers (by the way, the world's largest, Amazon, opened a shipping facility in Erie this year), desperate to bounce back from the ravages of COVID, have taken matters into their own hands, offering walk-in interviews and signing bonuses to potential applicants along with increased hourly wages.
But it's not just so-called "unskilled labor" that employers are scrambling for — sectors like manufacturing and healthcare (nurses in particular) are also having difficulty filling positions. Much has been made of the decline of Erie industry, and if we were to solely focus on GE/WABTEC (who did land some major orders this year, including a couple for the innovative FLXDrive battery-powered locomotive), we might fall into that tired narrative. The truth is that local manufacturers are also racking their brains about how to attract and retain new employees, as interest in the trades has plunged among the younger generations.
The best way to offset these deficits, of course, is with affordable and accessible education — such as one might find at their local community college. Problem is that up until June of 2020, Erie County was the state's largest population area without one. Just 15 months after being approved by the Pennsylvania Board of Education, the newly established Erie County Community College of Pennsylvania (EC3PA) held its very first classes on Sept. 1, 2021, the culmination of a whirlwind year. With tuition waived for county residents, EC3PA is certainly affordable. And with four locations in Erie County (including three served by EMTA bus routes) and online course offerings, EC3PA is certainly accessible. Now it's a matter of the community embracing and seizing this opportunity, and the college tailoring transfer degree programs that meet the requirements of partnering universities, and applied degree and certificate programs that meet the needs of employers.
Among the four-year institutions EC3PA will hope to forge relationships with are Mercyhurst, Gannon, Penn State Behrend, and Edinboro — excuse me, Pennsylvania Western University at Edinboro following Pennsylvania State System of Higher Education (PASSHE) consolidation. But don't worry; the Fighting Scots have not been kilt off. Edinboro will continue to maintain its own campus and identity, but will now share administrative and instructional resources with Clarion and California universities in an effort to reassert the school's affordability advantage that has diminished greatly over the past decade amidst rising costs.
In regard to career and entrepreneurial resources, the buzz continues to grow within the NWPA Innovation Beehive. At this year's Beehive celebration, Mercyhurst introduced its Innovation Entente Lab (for marketing strategy development and business intelligence data analysis), another strong addition to a network that already includes Edinboro's Center for Branding and Strategic Communication, Gannon's Center for Business Ingenuity, Penn State Behrend's Innovation Commons (which this year saw the opening of a biomedical translational research lab that will collaborate with Magee Women's Research Institute), and Erie County Public Library's Idea Lab. 
Between all these initiatives, it would seem local high school graduates and community college transfers — and by extension, Erie's future — are set up well. But that future also depends on shrewd, sensitive, and equitable leadership going forward, most critically from reelected Erie Mayor Joe Schember (who beat out Tom Spagel and Sydney Zimmerman in the primaries and faced no opposition in the general election) and Erie County Executive Brenton Davis (the controversial Republican candidate who defeated Democratic challenger Tyler Titus this past November). Will they commandeer the steering wheel with grace and tact, or veer off-course like the Erie man who crashed his Mazda into a tree after robbing Millcreek's The Saucery under the influence of a quart of gin?
That guy did all of that wearing a clown mask, and we must hope our leaders aren't making false promises behind a similar guise. Because no matter how you like your potatoes, there's clearly much at stake here. If we won't do it for ourselves, let's do it for Doug.
Matt Swanseger (mswanseger@eriereader.com) loves eating potatoes of all shapes and sizes, and has probably been thinking about them this entire time.