The Bloom of Local Business
Erie's surprising garden of enterprise
March 27, 2019 at 9:15 AM
By: Erie Reader staff
A diverse local economy begins with a diversity of local businesses. In order to be competitive in the future, Erie must present itself as a city where anything can happen for anyone — a place where the seeds of enterprise can germinate and grow. Spring is in the air as our annual Industry, Innovation, and Entrepreneurship issue drops, and with it we showcase the impressive array of business varietals that have sprouted up within our community. As their roots spread and take hold, it is our hope that they make Erie perennially a place to work, live, and stay.
Advanced Finishing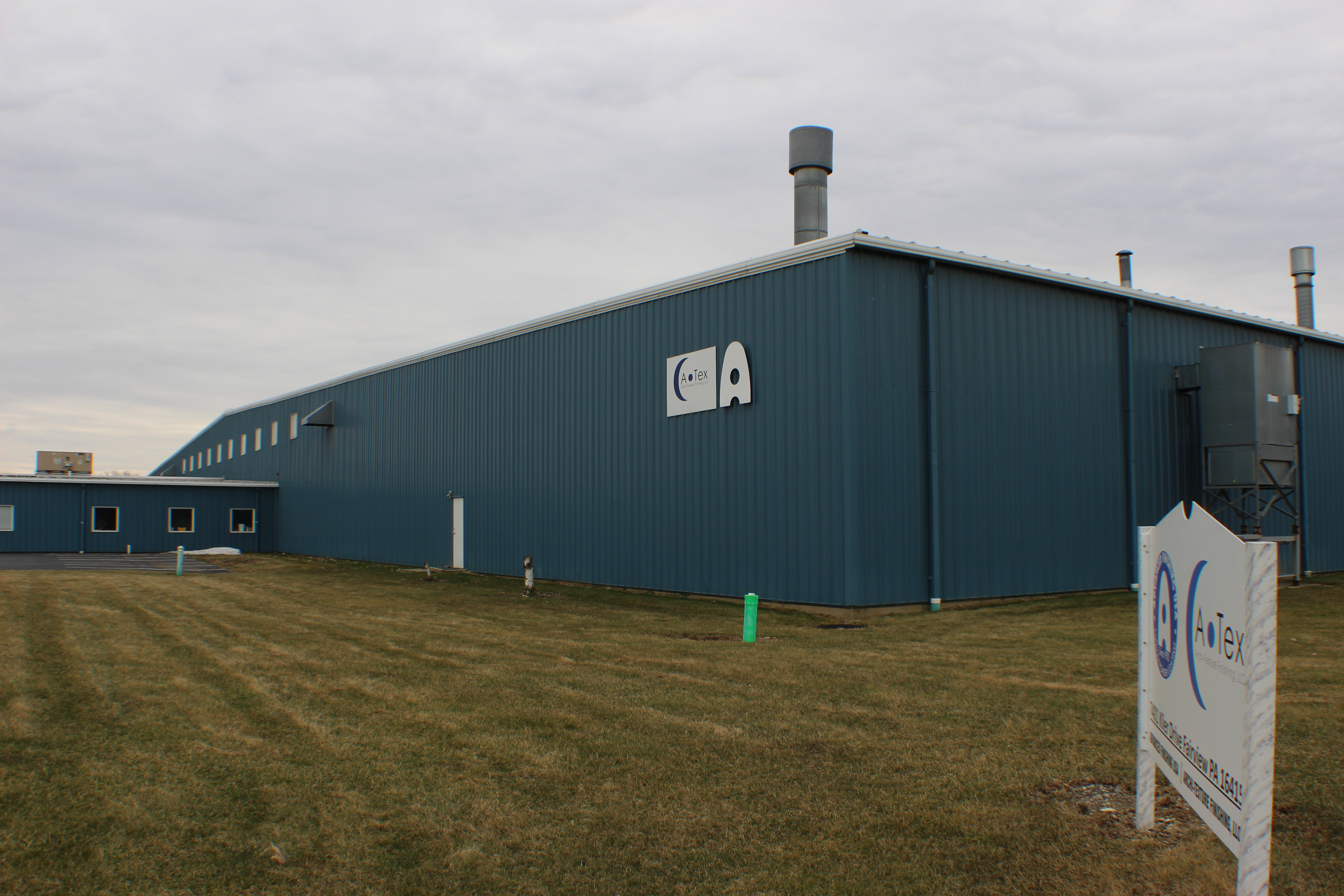 Photo by Nick Warren. 
Disney. General Electric. Mitsubishi. Westinghouse. Kawasaki. Target.
These are just a few of the companies that Advanced Finishing U.S.A., located in Fairview, PA, has served as customers. The business was founded by an engineer named Walter J. Yahn in 1970 when he anticipated that there would be significant growth in powder coating and finishing throughout the region and beyond.
Walt started the company on West 12th Street with little more than a pizza oven and used equipment. Before long, this side project became a flourishing enterprise and he was able to upgrade from the pizza oven to, eventually, an 80,000 square foot plant with over 40 employees. He was an early adopter of the total quality management model — emphasizing not merely production, but continual improvement — and always stressed "customer focus, quality, and service."
The unique powder coating process, which coats materials with a non-toxic and fireproof plastic powder, is thicker and sturdier than paint — and widely sought-after due the customizability of designs as well as its durability.
Today, the company is still family-owned, with Greg Yahn serving as president and Jeff Swanson as general manager. Advanced Finishing is also now the parent company of another, Archi-Tecture Finishing, which was founded in 2005 by Greg and Heather Yahn. It concentrates on a slightly different process that allows for the transfer of high-resolution images onto its finishes or even utilizing realistic patterns such as various woods, marbles, and granites.
From picnic tables and doors to lacrosse sticks and murals, powder coating gets more advanced and impressive with each passing decade and we continue to have one of its industry's leaders right here in Erie County — something which would certainly make Walt Yahn proud.
— Jonathan Burdick
FishUSA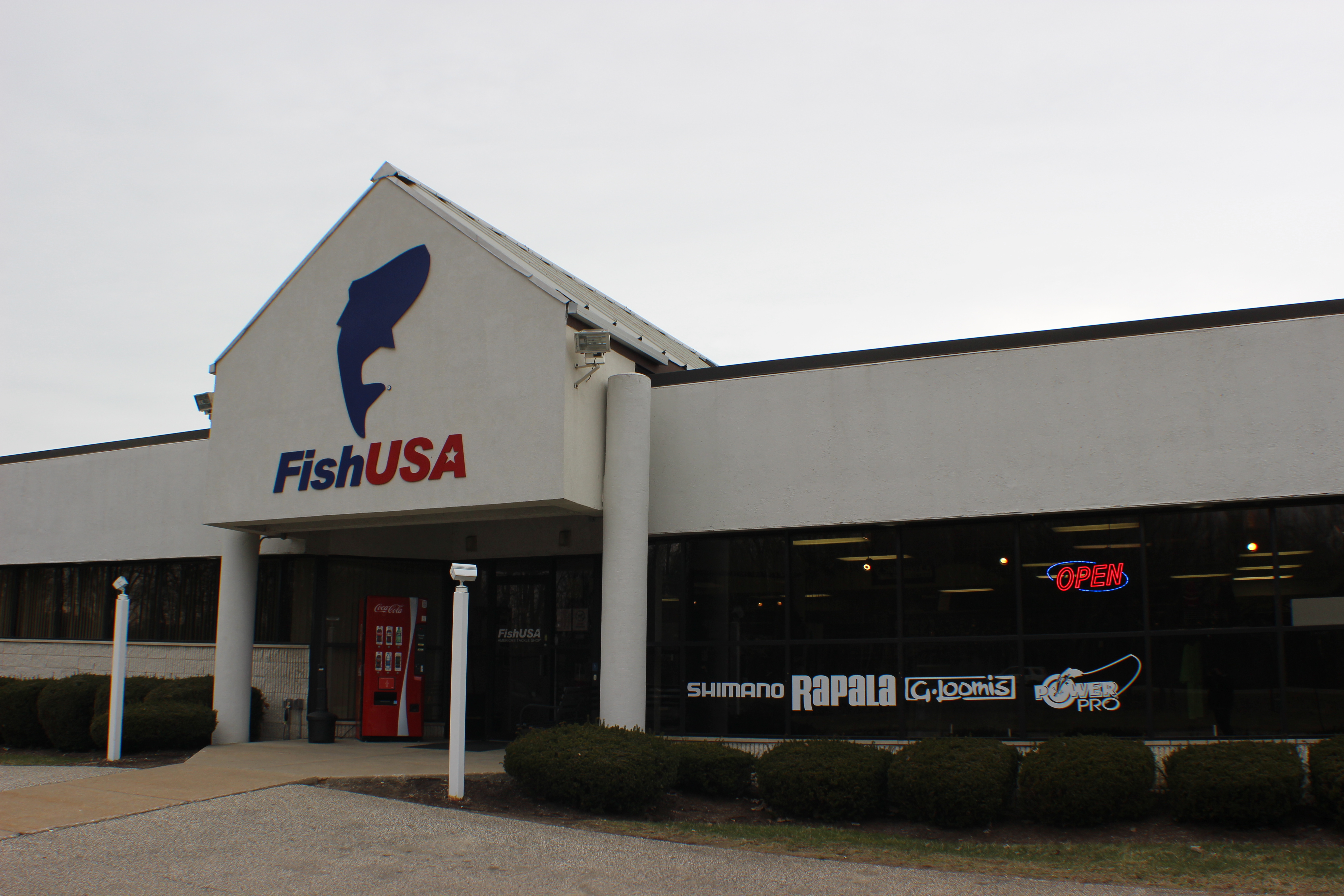 Photo by Nick Warren. 
In 1994, when the World Wide Web was still in its infancy, Dan Pastore launched ErieNet, Inc., the region's first public Internet service provider. By 1998, Pastore was looking for a way to turn another passion and hobby of his — angling — into something more, so he founded FishErie.com as a popular local website and message forum created for anglers. He sold off ErieNet soon after and then co-founded FishUSA, which was one of the first Internet retailers selling fishing tackle.
"The original vision for FishUSA remains the same as it is today: to be based in Erie and to be the nation's leading e-commerce retailer of fishing tackle," Pastore says. From their humble beginnings and still today as an internationally-known company, their emphasis has been "outstanding customer service and a complete and comprehensive selection of fishing tackle and accessories for all anglers."
Erie's proximity to the Great Lakes also makes FishUSA's location a natural fit.
"Erie boasts one of the best fisheries in the world," Emily Whitaker, FishUSA's director of marketing, says. "We have a strong commercial and sport fishing history which has become ingrained in Erie's culture."
Lake Erie, often called the "Walleye Capital of the World," can be fished all year (ice fishing is particularly popular on Presque Isle Bay during winter months) and there are a significant variety of freshwater fish to catch, including bass, steelhead, perch, crappie, trout, panfish, pike, and musky.
Over its two decades as "America's Tackle Shop," FishUSA has done most of its sales online, but they also have a Pro Shop on West Ridge Road and a brand-new 1,100 square foot Kayak Fishing Outpost. Their product specialists and customer service employees are all zealous anglers themselves.
"We employ a staff of enthusiastic anglers, along with a Pro Staff comprised of industry veterans," Whitaker explains. She notes two of their employees: Captain Pete Alex, who has run charters for three decades and is a member of a pro team, and Chad Hoover, founder of the Kayak Bass Fishing tournament who is also a celebrity within the online fishing world, with each of his videos posted on social media accumulating thousands of views.
"We're a local company with a national presence," Pastore concludes, "and that's extremely important these days."
Time to go get that fishing license. — Jonathan Burdick
Girl6
Contributed Photo
Today, a local entrepreneur is leading the beauty charge through her boutique store known as Girl 6, which caters to the needs of African-American women by offering specialty hair and beauty supplies.
A mother of five, a graduate of Mercyhurst University, and a veteran of the Air Force, Autumn Hicks saw a need and acted upon it. "I always wanted to have my own beauty supply shop. The ones in town don't cater fully to the needs of the African-American community — and I wanted to offer a place that would not only provide better products, but also the educational tools to use them."
Hicks opened her shop in October 2017, after over 24 months of planning.
"There were constant hurdles for me. I had a great credit score and a solid business plan, yet I talked to several banks but none of them would get back to me." And of those that she did talk to, most didn't understand her product. "A lot of bankers would ask how a beauty supply store would be profitable. It's a niche market and it's tough to sell to those that don't understand it — that have no connection with ethnic hair, or use beauty supplies." She then opted to go to the Small Business Administration website and came across a micro-loan program through Bridgeway Capital. "TJ King was exceptionally helpful. He recommended I talk to the SBDC [Small Business Development Center] to get help with my financials." The SBDC helped Hicks tweak her plan and provided insight about many things she wouldn't have known to plan for. "You don't know what you don't know."
As for the name? "I was going through a difficult time in my life and my mother, who was my constant champion and supporter, told me to start writing little notes to myself." Hicks told her mom she was going to give it her namesake, "and my mom didn't love it. She told me to use the stuff I write every day and come up with something. That night I went home and was thinking about how to bring those affirmations together and flipped to a movie called Girl 6." Girl 6 is a thriller directed by Spike Lee about a young, innocent struggling actress. "The lead character wore different wigs to constantly change her look. Her character was continually striving for something better. So the name stuck with me."
She recently purchased a storefront. "Prior to that, we were renting. It's in the process of getting renovated and we will reopen hopefully this summer." Her new home base will be located at 820 East Avenue.
She also knows the commitment that goes into owning a business. "The month I opened I found out I was pregnant and then my mother was diagnosed with cancer. But you have to continue to get up and go to work every day." Her mother passed in May of last year. "That was something in itself. She was my biggest cheerleader. She was also the one that told me to keep going — she didn't want me sitting around taking care of her all the time." — Rebecca Styn
Lake Erie Rubber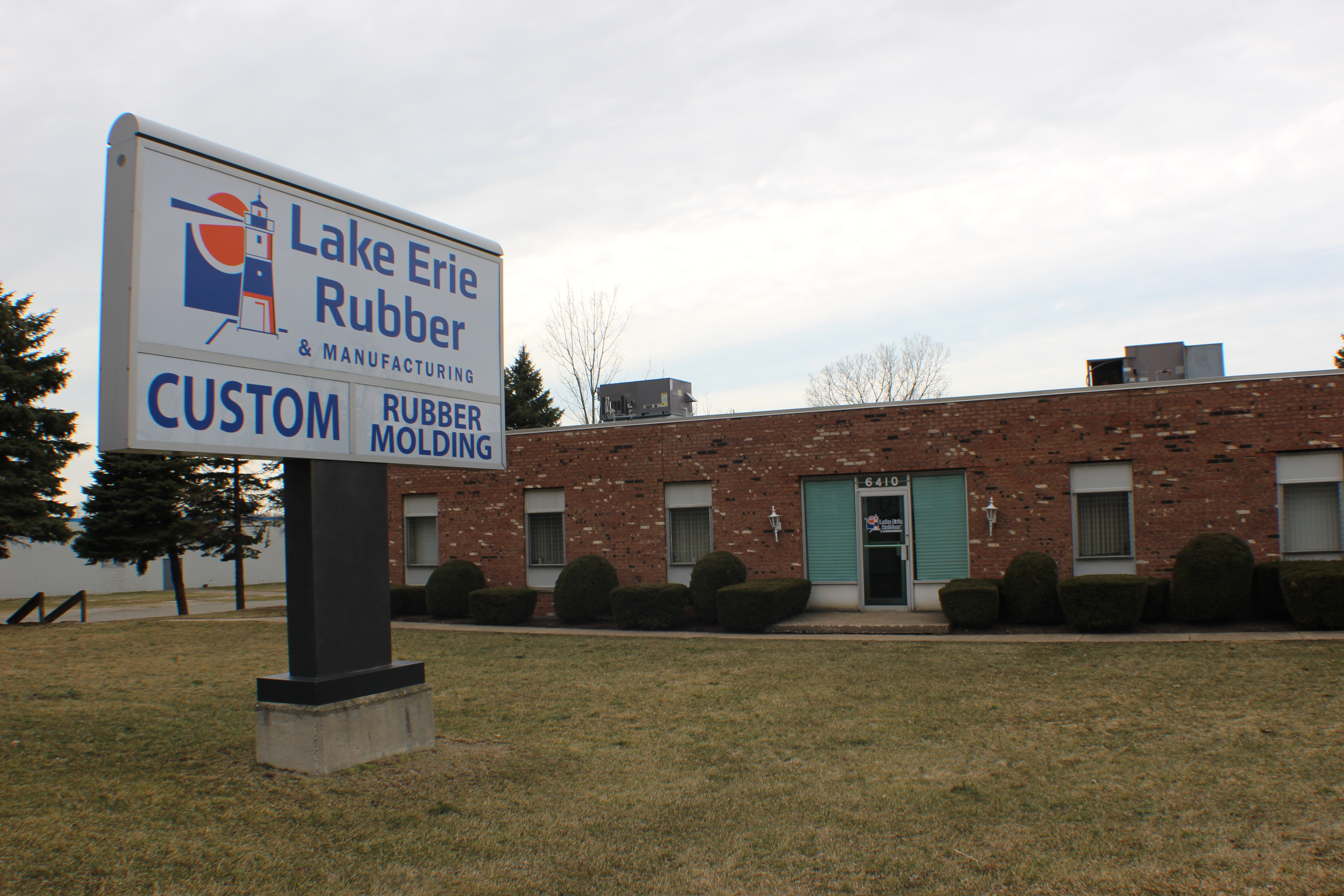 Photo by Nick Warren
For one Northwest Pennsylvania manufacturer and its young owner, Erie County definitely fit the mold.
Lake Erie Rubber is the successor to Scully Enterprises, which was comprised of a custom rubber molding and manufacturing center, sales office, and holding company at 6410 West Ridge Road in Fairview Township. Jon Meighan, a native of Syracuse, N.Y. and former GE mechanical engineer in his early 30s, purchased Scully at a cost of $1.95 million in 2017 with assistance from the Erie County Redevelopment Authority and Decision Associates. Meighan was adamant about sticking around in Erie, with employees who had already sprung for the job and the ability to stretch his investment dollars further.
Flexibility, of course, is one of rubber's major selling points. Natural rubber is derived from the milky latex sap of the tropical rubber tree and is an example of an elastomer, a material containing a jumble of long-chain polymer molecules that prefer entanglement. When pulled on, the molecules straighten out, but revert to their disordered idea of normalcy as soon as they are let go. The indigenous people of Central and South America rolled the latex sap into balls for their fun and games, but later European colonizers were eager to play with it in a number of more practical contexts.
As far as Lake Erie Rubber is concerned, customers are welcome to bounce their ideas around — request a quote and their team will work with the design guidelines you provide. Rubber is intrinsically strong, durable, flexible, abrasion-resistant, and waterproof and serves a vast array of applications. Today, a number of synthetic elastomers (imitation rubbers that are petroleum or natural gas byproducts) are available and optimized for virtually any use. Want to keep dry outside? Take cover under a sheet of ethylene propylene diene monomer (say that ten times fast). Preparing food or for major surgery? Silicone should assuage your concerns. Toying with the need for something more colorful? Try poly-isoprene (speaking of which, the company's own One Leg Up! rubber chew toys, developed in tandem with the Northwest Pennsylvania Innovation Beehive Network, are available online and will soon debut in a pet store near you).
Their facility is capable of the injection, compression, and transfer molding, as well as extrusion processes (for a detailed description of these, visit their website at lakeerierubber.com) — all of which can transform an otherwise nondescript uncured strip of rubber into a host of customized parts. Currently, most of these parts are being sold to the transportation industry, but the recreational vehicle and agriculture industries are on the company's radar. Most of the company's clientele is within a 12-hour drive from Erie, so the dried latex hasn't dribbled too far from the tree yet, but the bottom line is it's outside money coming in — in other words, purchasing power.
Inject more of that into our workforce and Erie should have no problem snapping back into shape. — Matt Swanseger
Logistics Plus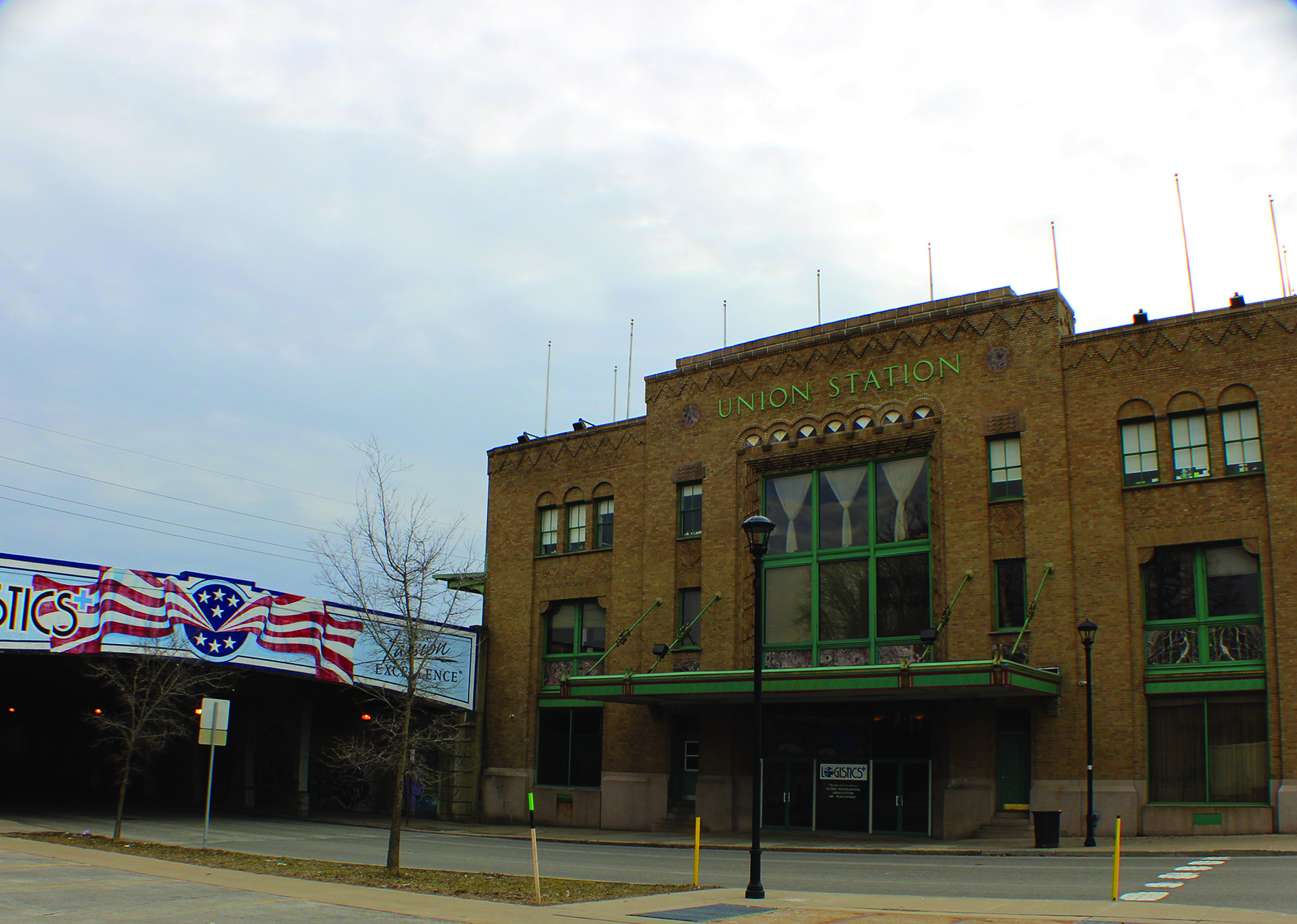 Photo by Nick Warren
One of the unsung heroes of Erie's entrepreneurial ecosystem is the ever-growing Logistics Plus, Inc. — a company that provides freight transportation, warehousing, logistics, and supply chain management solutions to customers all over the globe.
Logistics Plus (LP) was founded over two decades ago in 1996 with only three employees.
It was a true "build it and they will come," operation, founder and CEO Jim Berlin tells me." We are a small Erie company and yet our customer base is super marquee — giant companies just continue to find us." And they just take it as it comes.
While Berlin may be perceived as slightly unconventional, there's something to be said for one who jumps in feet-first. As an example, there's no organizational chart in the company. "I had a guy ask to see the organizational chart a little while ago. When I explained I didn't have one, he said, 'How do you know who to go to?'" I told him, 'Whoever can solve the problem.'"
As a society, we operate too often in silos with top-down management where decisions and disagreements flow upward. This presupposes that everyone holds only one role. But in an industry that is never static, dynamic, and constantly evolving, I find this resolve refreshing. It highlights self-organization and collaboration — where individuals rely on each other rather than competing for power.
And it's working for them.
Today, the company boasts 450 team members operating in more than 22 countries. The Erie office — which is still (and will remain) home base, houses over 150 members of the team. The company's customers include many Fortune 500 corporations, including the crème de la crème — Amazon and Google. As for new hires, Berlin tells me, "In the last six months alone, we brought on 40 people in Erie."
And they have fun. "We aren't as stodgy as some other organizations might be. We were fun and cool before working at Google was cool."
I ask if he's going to continue to grow. "Absolutely. We have a lot of irons in the fire — and a lot of projects percolating. Recently we started doing work in East Africa. That's somewhere we have never been before. We have expanded a lot into power generation projects, and there is a lot of that to be found in that section of the world."
The best part? He keeps jobs in Erie.
"I love that we get to keep these kids home. They get to have a great career — one that's fun and challenging and they don't have to leave Erie to find a cool job."
When starting a business, conditions will never be perfect, stars will rarely align, and mistakes will often be made. None of those things matter. What matters is how one responds to those moments.
My guess is Jim Berlin and his team at LP take it all in stride. — Rebecca Styn
RokkBoxx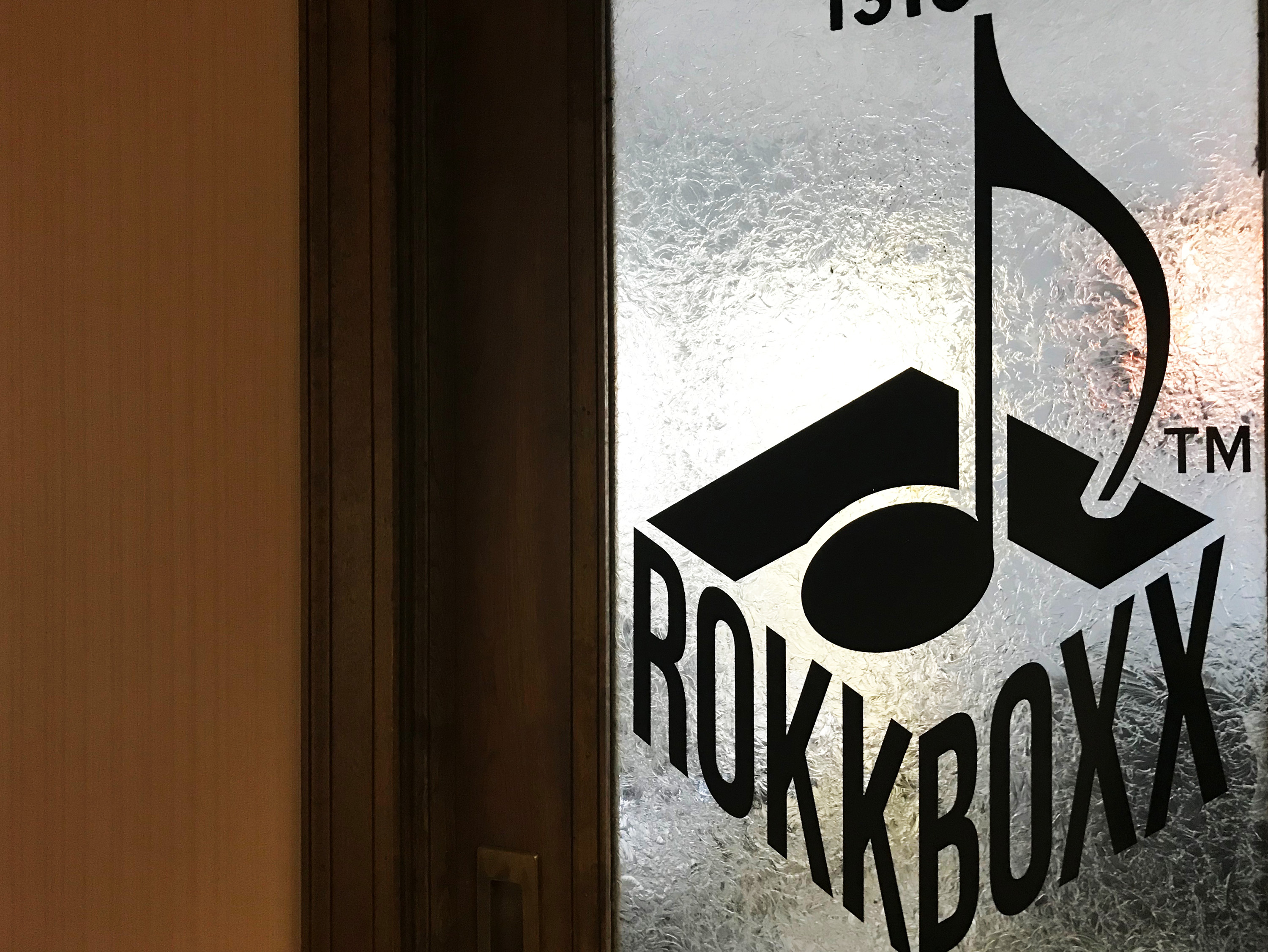 Photo by Nick Warren
Believe it or not, the music video used to be the quintessential pop culture medium. Those of a certain age might remember MTV Total Request Live countdowns after school or chuckling along to cheeky captions on VH1's Pop Up Video. Gen Xers might recall MTV's debut in 1981 and the five original "VJs" or "video jockeys" guiding viewers through each set.
"Video killed the radio star," it was declared back then — yet 38 years later, it seems more accurate to say that the music video and the VJ have been the ones left for dead. Sure, they still survive on YouTube and Vimeo, but the experience of watching a music video on a TV screen seems somewhat like a novelty in 2019.
The men at Erie Artificial Intelligence (EAI), inventors of the RokkBoxx, are looking to change that. The venture is a collaboration between William Grant, a former sales and marketing representative for several Fortune 500 software companies, and Shawn McCullough, a prominent local DJ (DJ Nitro) with an extensive software development background. Their goal? To team with bars, restaurants, or wherever music is played to help those businesses provide a more immersive entertainment experience for their customers, getting them to stick around longer and spend more money.
But what is a Rokkboxx? "It's like if MTV had its own cable box," explains Grant. The small appliance houses thousands of music videos and sophisticated algorithms governing how and when to play them, programmed by Nitro. No live band or DJ for the night? Just set the RokkBoxx and forget it. It syncs with an establishment's video system and plays through blocks of anywhere from 200 to 600 music videos, separated into 40 channels of all moods and genres. The content includes everything from today's Top 40 to a Rat Pack station featuring vintage clips from the black-and-white crooner era, niftily edited by DJ Diddles.
RokkBoxx is a VJ in a bottle, baby, and thanks to its intuitive interface, it's been rubbing users the right way. The remote control and on-screen menus are laid out as simply as possible, so the owner or bartender can skip songs or change stations with minimal fidgeting. If connected to the Internet, the box is updated every morning at 4 a.m. and sends its data to the EAI team for analysis. This data is invaluable for ensuring consistently relevant content (what was played the most vs. the least?) and a timely response to any troubleshooting that may arise.
Where the EAI team (currently at seven members) sees the most growth potential is in cross-promotional advertising. Most of EAI's current clients (about 40 between Erie, Meadville, Oil City, Pittsburgh, and Myrtle Beach, S.C.) already take advantage of the on-screen ticker feature and the "Custom" station to run in-house promotions (in place of a video every few songs; the audio continues to play). However, with the new RokkBoxx Media service tier, venues can subscribe at a discount in exchange for loaning their screen space to outside advertisers. Using this model, EAI hopes to expand RokkBoxx nationally within the next two years.
Until then, the company is focused on building relationships within the community, especially small businesses, who can place ads on the platform for as little as $15. Standalone Rokk-Bot units can be rented for venues without their own integrated video system. So if you're looking to find the life of the party, you can locate its pulse at the Renaissance Centre in the heart of downtown Erie. — Matt Swanseger