The Breeze Band Blows in for Mid-day Art Break
The Breeze Band will be performing at EAM's mid-day art break and will bring all of their talent with them.
July 22, 2015 at 11:00 AM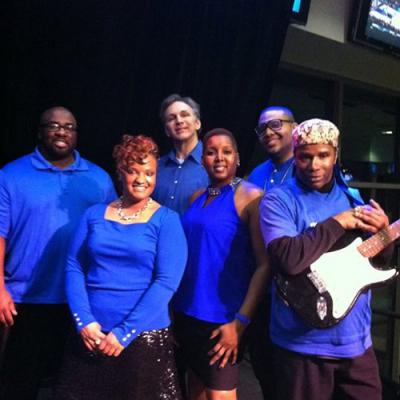 Catching some classic soul, R & B, and blues, being played live and outside by one of Erie's most versatile musical outfits: Sounds like a really good way to spend a mid-week lunch hour.
That's what being served up on Wednesday, July 29, when the Erie Art Museum presents the Breeze Band as part of EAM's ongoing Mid-Day Art Break series. The five-piece band specializes in variety, and in getting people up to dance, so be ready to hear a lot of classics — and, maybe, move your feet — between noon and 1 p.m.
The free music series also offers free gallery tours, making another good reason to take a Mid-Day Art Break this week.
And there are plenty of others, too, with four more performances from other awesome local artists set each Wednesday between Aug. 5 and Aug. 26. Grab your lunch bag — or visit the museum's Wave Café — and get ready to kick back and take a breath of fresh, music-and-art-filled air. — Ryan Smith
Noon to 1 p.m. // outside 20 E. Fifth St. // erieartmuseum.org