The Dinor At Lawrence Park
Great food at a fair price all part of diner's 75-year tradition
February 17, 2023 at 6:12 PM
Today a diner is someone who eats in a restaurant, but not that long ago the word meant so much more. It was a place, a menu, and a vibe.
That's exactly what you'll find at the Lawrence Park Dinor, which celebrates its 75th anniversary this year.
If you haven't eaten in a traditional diner, you're in for a treat. Listed on the National Register of Historic Places, the Lawrence Park Dinor is 40 feet long and 14 feet wide and she's a special lady – a Silk City diner. Only 1,500 were manufactured between 1926 and 1966, with just a few still in existence today.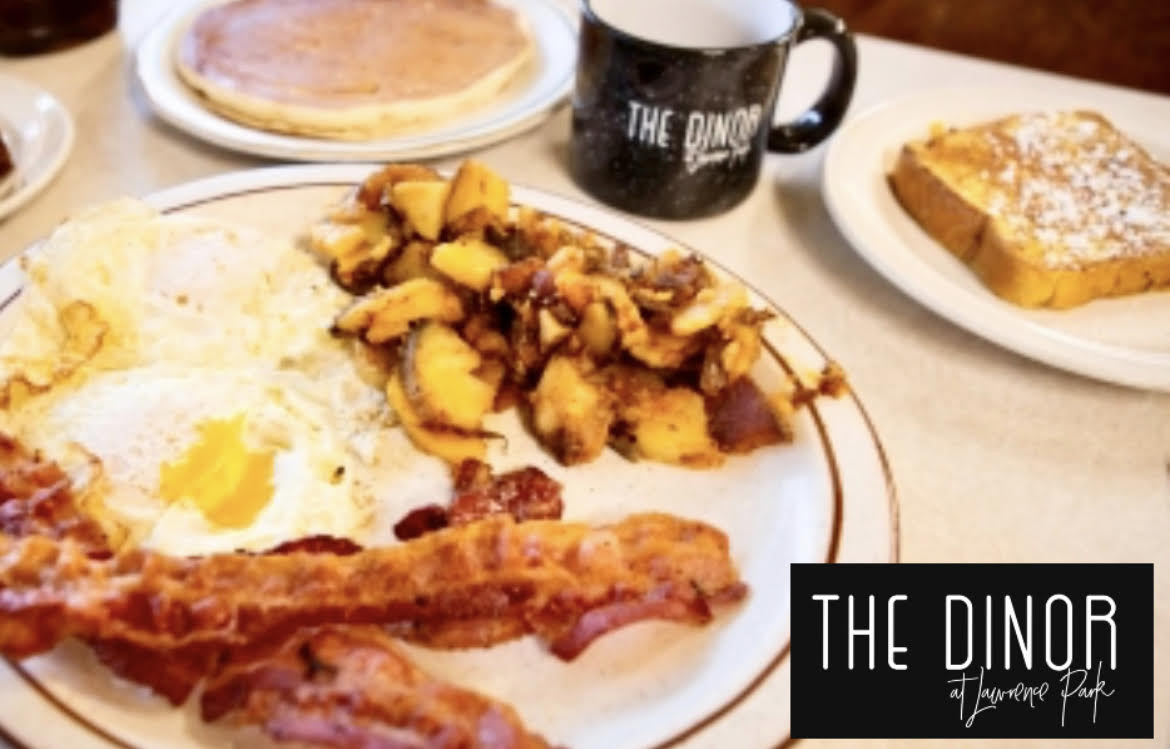 Who doesn't love a well-made, hearty breakfast? Traditional diner fare like bacon and eggs, burgers, and milkshakes sidle up next to classic Erie favorites like omelets or Smith's hot dogs with greek sauce at the Dinor at Lawrence Park.

Over the years, a handful of owners have continued the tradition of treating customers like family – offering superior service and outstanding food at affordable prices.
It's easy to see why so many have become regulars over the years. Soups and pies are made fresh in house daily. Favorites include the Daily Special, Reuben, and the Greek omelet.  Burgers and Greek sauce are always fresh, never frozen. Breakfast is served daily from 8 to 11 a.m., lunch from 11 a.m. to  2 p.m., on Tuesdays through Saturdays. On Sunday, breakfast and pie are offered all day.
While you can still find the signature details of the 1950s design throughout the Lawrence Park Dinor, an outdoor patio has been added to offer additional and handicap-accessible seating. It'll be the perfect spot for enjoying live music and classic cars during special cruise-in events planned for this summer.
Another new addition: the monthly Supper Club, offering a four-course meal by reservation only.
So don't miss your chance to experience all a diner – and dinor – has to offer.