The End of the American Dream
Is class mobility dead in the U.S.?
December 26, 2011 at 11:59 PM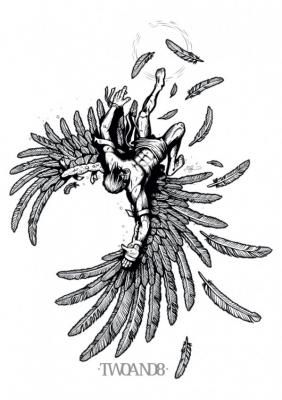 Esquire's Stephen Marche has seen the writing on the wall:
There are some truths so hard to face, so ugly and so at odds with how we imagine the world should be, that nobody can accept them. Here's one: It is obvious that a class system has arrived in America — a recent study of the thirty-four countries in the Organization for Economic Cooperation and Development found that only Italy and Great Britain have less social mobility. But nobody wants to admit: If your daddy was rich, you're gonna stay rich, and if your daddy was poor, you're gonna stay poor. Every instinct in the American gut, every institution, every national symbol, runs on the idea that anybody can make it; the only limits are your own limits. Which is an amazing idea, a gift to the world — just no longer true. Culturally, and in their daily lives, Americans continue to glide through a ghostly land of opportunity they can't bear to tell themselves isn't real. It's the most dangerous lie the country tells itself....

Post-hope...it is hard to imagine even any temporary regression back to the days of the swelling American middle class. The forces of inequality are simply too powerful and the forces against inequality too weak. But at least we can end the hypocrisy. In ten years, the next generation will no longer have the faintest illusion that the United States is a country with equality of opportunity. The least they're entitled to is some honesty about why.
Matt Taibbi tells us why:
But it seems to me that if you're broke enough that you're not paying any income tax, you've got nothing but skin in the game. You've got it all riding on how well America works.

You can't afford private security: you need to depend on the police. You can't afford private health care: Medicare is all you have. You get arrested, you're not hiring Davis, Polk to get you out of jail: you rely on a public defender to negotiate a court system you'd better pray deals with everyone from the same deck. And you can't hire landscapers to manicure your lawn and trim your trees: you need the garbage man to come on time and you need the city to patch the potholes in your street.

And in the bigger picture, of course, you need the state and the private sector both to be functioning well enough to provide you with regular work, and a safe place to raise your children, and clean water and clean air.

The entire ethos of modern Wall Street, on the other hand, is complete indifference to all of these matters. The very rich on today's Wall Street are now so rich that they buy their own social infrastructure. They hire private security, they live on gated mansions on islands and other tax havens, and most notably, they buy their own justice and their own government.

An ordinary person who has a problem that needs fixing puts a letter in the mail to his congressman and sends it to stand in a line in some DC mailroom with thousands of others, waiting for a response.

But citizens of the stateless archipelago where people like Schwarzman live spend millions a year lobbying and donating to political campaigns so that they can jump the line. They don't need to make sure the government is fulfilling its customer-service obligations, because they buy special access to the government, and get the special service and the metaphorical comped bottle of VIP-room Cristal afforded to select customers.
There you go. Happy New Year!