The Erie Playhouse Wins 'Best Community Theatre'
PA Theatre Guide announces the winner of their 2015 Readers' Choice Awards.
February 8, 2016 at 3:30 PM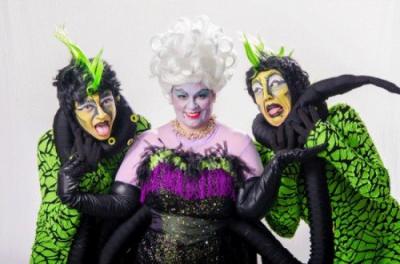 In a show of support for our Erie Playhouse, local voters responded to the call to decide the best community theatre in Pennsylvania. The voting paid off when The PA Theatre Guide announced the Erie Playhouse as the winner of their Best of 2015 Readers' Choice Awards. The well-deserved award garnered a feature article on the organization's website about the long-standing history of the Playhouse and the determination of the people who have given our community this fantastic asset.
According to The PA Theatre Guide feature, the location, budget, and playbills at Erie Playhouse have changed over the years, but the Playhouse has never lost the vision of its founder, Henry Vincent, as it continues to bring great performances to the city. The Playhouse has performed in nine locations since its founding in 1916. In 1940, the Children's Theatre program opened the stage to the young people of the community. Once the Playhouse found a permanent home in 1983 at the current 10th Street location, the Broadway musical Annie was the first show performed. That play brought together the youth and adult theatre programs. The PA Theatre Guide also calls Erie Playhouse "the busiest community theatre in Pennsylvania," and cites it as one of the oldest community theatres in the nation.
In addition to local talent, The PA Theatre Guide notes that Erie Playhouse has had several nationally-recognized performers grace its stage, including Ned Beatty, Anne B. Davis, Dom DeLuise, Henderson Forsythe, Rocky Graziano, David Green, Cris Groenendaal, Frank Langella, Walter Mattheau, Rue McClanahan, Jerry Stiller, Anne Meara, Sada Thompson, Jessica Walter, Ann Wedgeworth and Michael Patrick King.
The recognition that here in our city we have amazing talent and determination is yet another reminder that Erie is a city with many treasures and a great place to work, play, and live. The Erie Playhouse is a community asset beyond value.  
Don't miss the current show Nice Work If You Can Get It as it runs throughout the month of February and check the season schedule for the remainder of the 2015-16 season that includes Peter and the Star Catcher, Kiss Me Kate, and Sister Act.