The Fifth Biennial Asian Festival
Asian Festival showcases culture from eight different countries.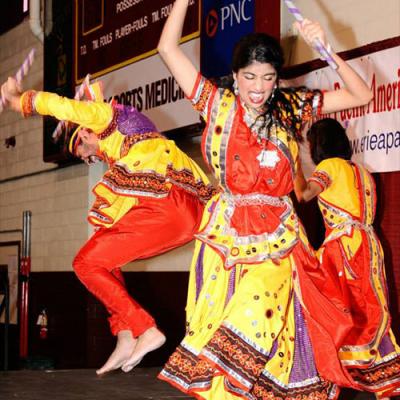 The Rib Fest, The Greek Fest, The Cherry Fest — sure, these are all staples of a summer spent in the Erie area. But what about the Asian Festival?
The Fifth Biennial Asian Festival, which takes place Saturday, May 30 from 11a.m. to 6:30 p.m. aat Rainbow Gardens, will feature countries Bangladesh, Burma, China, India, Japan, Mongolia, Pakistan, and the Philippines, and offer a taste from each. With food available for purchase, arts and crafts, a traditional costume fashion show, and live performances, this free event is sure to have something that everyone in the family has never seen — or tasted — before. Henna and calligraphy drawings will also be available. The performances take place at 1 p.m. and at 4 p.m., both perfect for grabbing a plate of ethnic food and sitting down to watch as dancers twirl, spin, jump, and shake on stage in traditional dress.
This one-day event is put on by the Erie Asian Pacific American Association. Erie APAA showcases the diverse cultures in the region through events like these. The nonprofit organization also serves as a place for individuals to network and share experiences from these Asian/Pacific cultures. – Lauren Griffith
11 a.m. to 6:30 p.m. Saturday, May 30 // Rainbow Gardens at Waldameer Park // ErieAPAA.org