The Fourth Annual Riverside Music Festival
Free music from 60 performers to kick off the arrival of spring.
April 15, 2015 at 6:30 AM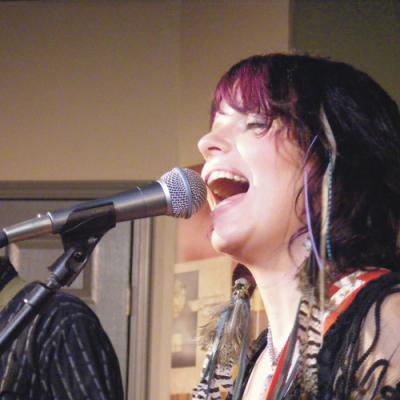 Ah… spring's once again peeking its head out of the clouds.
And, with it, the history-rich Riverside Inn's main stage and pub – and lots of other spaces on and around the inn's grounds – will once again serve as beautiful backdrops to a celebration of the start of the season.
Kicking off Friday, April 24, and running day and night through Sunday, April 26, at the inn in Cambridge Springs, this year's installment of the annual Riverside Music Festival is set to bring 60 (60!) performances by Erie-area and other regional musicians to the Victorian-era inn's stages. The likes of local favorites including Eric Brewer and Friends, Tiger Maple String Band, Trohoske and Friends, Lower Eastside Connection, Potwhole, Brook Surgener, and Ron Yarosz and the Vehicle are just a few highlights of the lengthy slate of performers.
Like always at this festival, there's a good chance, too, that there'll be plenty of off-the-cuff pick-up jam sessions happening anywhere and everywhere throughout the grand, old locale this weekend.
All of that's happening, plus there's other cool stuff, too, like area craft-brewers' brews and wares from local artisans on sale and display – and admission is free.
Yep, another awesome, FREE festival produced and hosted by some of the area's best homegrown artists. Of course, you could do the festival a favor and buy one of its sponsorship buttons for a few bucks or so.
Do it, and yourself, an even bigger favor and make sure to go – because it really is a sweet local kickoff to the festival season-at-large just blooming upon us.  – Ryan Smith
Friday, April 24 to Sunday, April 26 // Riverside Inn, 1 Fountain St., Cambridge Springs //  facebook.com/RiversideMusicFestival