The Health of Nursing
Opportunities (and challenges) emerge as Erie responds to a need for nurses.
January 20, 2016 at 2:45 PM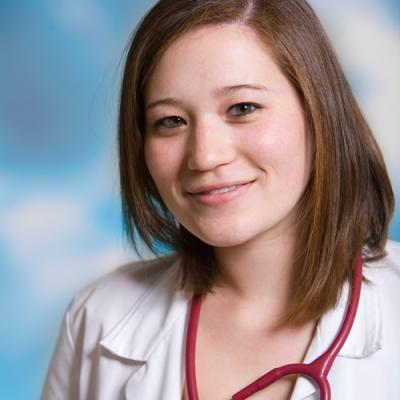 I decided to write this article in early November. After a day spent reading gloomy stories about the impending layoffs at General Electric, I randomly clicked on a text by James Ledbetter in The New Yorker titled "Why is the U.S. perpetually short of nurses?" I quickly learned that "there will be a national shortage of 300,000 to 1 million RN [Registered Nurse] jobs" in the U.S. by 2020, according to a frightening study conducted by the American Journal of Medical Quality in 2012.
Oddly enough, the article left me feeling hopeful about our future. In a region with an aging population, a growing need for solid full-time work, and multiple nearby universities, I suspected that Erie could be uniquely well-equipped to respond to this crisis.
According to data from the U.S. Census Bureau, 15.8 percent of the population in Erie County was 65 or older in 2014. The Erie County Department of Health recently found that "the median age in Erie County increased to a new high of 38.6 years in 2010, up from 36.2 years in 2000, and 32.9 years in 1990." These numbers are rising, in part, because the elderly in our community are living longer lives. As an influx of baby boomers enter their twilight years, they'll need more health care than ever. And we'll have to hire people to provide it to them.
To learn more about the local scale of our nursing crisis, I spoke to Maureen Chadwick, the chief nursing officer at Saint Vincent Hospital. She confirmed many of my suspicions: "I think we have a perfect storm brewing across the country. And I don't think that Erie is really any different. We've got a contingent of baby boomers – a little over 21 percent of my nurses are over the age of 56, and I don't think that's unique to Saint Vincent. It's a challenge and an opportunity because there is a lot of intellectual capital that's getting ready to retire, but it's certainly a huge opportunity for anyone who is interested in the profession of nursing."
According to the Bureau of Labor Statistics (BLS), that "huge opportunity" is projected to grow by 16 percent for RNs by 2024. Better still, they typically make decent money. According to BLS employment data tallied in 2014, the average RN in the state of Pennsylvania earns an hourly mean wage of $32.01 and an annual mean wage of $66,570.
In a region with an aging population, a growing need for solid full-time work, and multiple nearby universities, Erie could be uniquely well-equipped to respond to this nationwide nursing crisis.
At the local level, Chadwick is thankful that Erie has "a really strong feeder system into local and regional facilities" because Edinboro University of Pennsylvania, Gannon University, Mercyhurst University, and Penn State Behrend all offer nursing programs. Unlike many smaller communities, hospitals like Saint Vincent actively train many of these students and provide local opportunities for clinical rotations.
The Affordable Care Act (ACA) is also increasing (and diversifying) the need for work in the health care sector. Since its passage in 2010, about 16.4 million previously uninsured Americans now have coverage, according to the Department of Health and Human Services. Gallup recently found that the uninsured rate in Pennsylvania dropped from 11 percent in 2013 to 10.3 percent in the span of a single year.
Chadwick notes that there is a growing "paradigm shift" in our thinking about health care, where we are working harder to keep people out of the emergency room, rather than scrambling to solve problems when they end up there: "The hospital has always been the centerpiece of the healthcare system. We want to totally turn that upside down. It should really be our primary care offices that are the centerpiece of healthcare – to keep people healthy."
Chadwick and her staff are relying more and more on health coaches that encourage patients to take preventative measures and to manage their medications more independently. She's especially excited about their new infusion center, which allows patients with chronic illnesses to avoid overnight hospital visits. Instead, they now arrive for four- to six-hour visits in a room of their own – with a TV to watch and a meal to eat. By avoiding the psychological stress of the hospital environment, they encourage patients to check in more often – and more willingly. These changes are diversifying the hospital's needs for employment as well, as job opportunities expand beyond conventional hospital settings.
Speaking of diversity, there's a real need for more of it in our region. Chadwick, who is currently working on a dissertation about this topic at Gannon University, notes that "professional nursing in the state of Pennsylvania is about 92 percent white women, and by 2050 our country is going to be over 50 percent people of color. We need to have the profession of nursing reflecting the people we serve so that we can meet those individual cultural needs, family needs, and know what [our patients'] values are." Multilingualism is becoming increasingly desirable in the field. In fact, Saint Vincent already employs a full-time Spanish interpreter.
Obviously nursing isn't for everyone. As Ledbetter argues in The New Yorker, "nursing is very demanding, and the education required is rigorous, in terms of both its duration and the level of specialized knowledge required." Once schooling is finished, nurses can anticipate long, unconventional hours spent dealing with people who feel terrible and occasionally fear for their lives. So what kind of person excels in this environment?
 To answer this question, I spoke to Ashley Welsh, an RN at Saint Vincent Consultants in Cardiovascular Diseases, LLC (as well as the wife of one of my editors at the Reader). Welsh claims that good nurses are "hard working, not lazy. The have a positive attitude and a sense of humor. They're flexible – that's huge – and they have a basic willingness to be a team player."
Welsh decided to go to nursing school around the age of thirty, following a very positive experience during the birth of her daughter. During labor, she was treated with care and professionalism. Afterward, she thought to herself: "I could do what she just did for me today." Eventually she graduated from Mercyhurst, took advantage of a scholarship opportunity in cardiology, and began working "on the floor" as an RN at Saint Vincent about nine years ago.
Welsh jokes that her early days at the hospital were like "a more intense version of waiting tables" because of the amount of juggling they required: "You're trying to learn what meds you're passing, or why the IV is beeping, or why the doctor ordered this test." These shifts forced her to "prioritize who needs [her] first, who can wait, and what needs to be done next."
The field can be very demanding, especially when nurses have to account for too many people. In a recent New York Times op-ed, journalist Alexandra Robbins notes that "dozens of studies have found that the more patients assigned to a nurse, the higher the patients' risk of death, infections, complications, falls, failure-to-rescue rates, and readmission to the hospital — and the longer their hospital stay. According to one study, for every 100 surgical patients who die in hospitals where nurses are assigned four patients, 131 would die if they were assigned eight."
I asked Welsh about her workload during the years she spent on the floor before transitioning to an office setting. She remembered that staffing problems often made her shifts more stressful: "Four patients at a time is manageable. It's safe. You would have five patients at a time during the day, maybe six. At night, you could have more ... If you have proper staff at all times, it would be manageable. But unfortunately, sometimes you come in and you don't have a secretary, or a nurse's aide or a charge nurse." As a veteran in the field, she also laments the lack of financial incentives for experienced nurses: "It's those nurses with all of the experience that you want taking care of you. And that you want training new nurses."
Still, Welsh finds her work extremely rewarding. When I ask her what she likes best about her job, she notes its flexibility: "By being a nurse, you can choose to work in so many different fields ... You can do labor and delivery, or work at a nursing home. You can work in a cardiology office, a hospital, or in mental health – there are so many options for you to choose from."
She particularly values the "second chance" that nursing afforded her when she decided to change careers, and hopes that it might allow others to do the same in our region. She finds that "patients who really need your help and are really appreciative of it" can make her work especially rewarding. As we conclude our chat on an optimistic note, I ask Welsh if she has any final thoughts?
"I just need a raise. That's all. Put that in there."
Dan Schank can be contacted at dSchank@ErieReader.com.