The High Highs and the Low Lows
2015 in Review
December 23, 2015 at 1:15 PM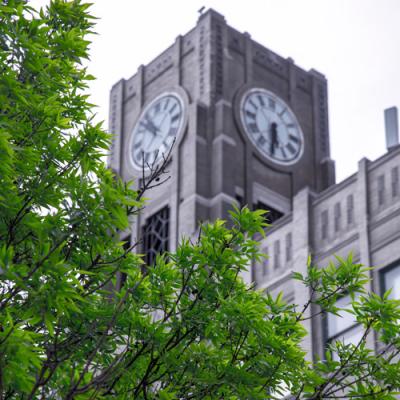 There are many places to hide the ghosts of 2015 and some very good reasons to do so. But as County Executive Kathy Dahlkemper wrote for ErieReader.com in early December, many "ideas, initiatives, and people are contributing to Erie County's resurgence."
That optimism is at the heart of the regional plan that became Emerge 2040 in 2015. It began as Destination Erie more than three years ago and after numerous public meetings and even more closed door sessions, the planning committee unveiled what it calls "a focused partnership for Erie's future." Emerge 2040 director Anna Frantz has overseen the application for a marine sanctuary off the shores of Lake Erie, the introduction of a program to address blight and improve energy efficiency, and the expansion of regional services.
Emerge 2040, like the county-wide summer jobs program that employed 120 teens in 2014 and 138 16-21-year-olds in 2015, received additional funding in the proposed 2016 county budget. Projects such as these are investments in the region that will return dividends over time – bolstering the highs and addressing some of the lows outlined below.
What's in a number?
This year we learned that Erie's population dropped below 100,000, a benchmark that separated the City from its "rural," "poor" counterparts across the commonwealth. Now, as Gov. Wolf reminded us when he spoke at the Jefferson Educational Society Global Summit VII, Erie is among the majority of the state's rural enclaves – if only on paper. And, perhaps worse, it is disconnected from the larger urban centers that would allow for the kinds of collaborative innovation that northwest Pennsylvania so urgently needs if it is to experience the manufacturing renaissance its leaders and citizens desperately crave.
The census results could be challenged. Erie only fell about 550 people short of the much vaunted population mark. In May former Erie Mayor and Erie Reader guest contributor Rick Filippi reminded us that it was the first time since 1920 that the city's population dipped below 100,000.
"Folks, this is nearly a knockout punch for the City and the Erie Region," Filippi warned. "It wasn't enough that we lost the designation as the third largest city in the Commonwealth. Or, that we no longer have a representative in Congress. Or, that the state legislature has sliced and diced Erie County so that we no longer have unified representation in Harrisburg, because ladies and gentlemen, the City's loss of population and the corresponding political clout that comes with it has dire consequences for our entire region."
Waning clout at both the state and federal level became ever more a concern as the Erie region braced for the worst amid the announcement of layoffs at GE Transportation. In November, the company said it would lay off 1,500 blue collar workers from its locomotive plant in Lawrence Park. That loss accounts for nearly half of the union workforce at GE and just over 1 percent of Erie County's total employment. It doesn't include managers and white collar employees, whose ranks are also expected to be downsized from or moved out of the Erie facility.
"The reality of it is that this isn't just going to be 1,500 families and 1,500 union jobs on the unemployment line," said Scott Slawson, president of UE506, the union representing GE's blue collar workforce. "The resounding impact of this is going to be much greater. In a very short period of time this could easily be 4,000 or 5,000 local families on the unemployment line simply because of the number of companies that supply GE and the amount of money that our union employees spend in this community."
The total economic impact remains to be seen. But for people who believe that economic conditions are tied to crime and violence, the loss of living wage jobs at GE is disconcerting, to say the least. That philosophy, correlating economics and crime, helped elect Sonja Arrington to Erie City Council this year, and minimizing the impact of job loss at GE will be a major theme in the campaign to stem crime rates and the mass exodus of people in search of work they can't find here.
New Developments?
But not to worry, there's still development on Erie's bayfront to keep us hanging around to see what happens next. In January, ER examined the many possibilities for that space. The Erie County Convention Center Authority had broken ground on a new hotel and parking garage next to its barely old enough to be pushed aside Sheraton Bayfront Hotel, construction of developer Tom Kennedy's Bayfront Cobblestone Inn & Suites was expected to begin and open in late 2015, and Scott Enterprises was waiting for a City Revitalization and Improvement Zones (CRIZ) designation on its property on the east bayfront to make good on its promise to develop Harbor Place, a mixed-use facility complete with office space, hotel rooms, retail shops, an outdoor ice-skating rink, and a skybridge connecting the bayfront to the lower east side.
As we stand at the door of 2016, the Erie County Convention Center Authority is in the midst of constructing a new hotel and parking garage next to its barely old enough to be pushed aside Sheraton Bayfront Hotel, construction of developer Tom Kennedy's Bayfront Cobblestone Inn & Suites is about to begin and expected to open in 2016, and Scott Enterprises is still waiting for a CRIZ designation on its east bayfront property to make good on its promise of developing Harbor Place, a mixed-use facility complete with office space, hotel rooms, retail shops, an outdoor ice-skating rink, and a skybridge connecting the bayfront to the lower east side.
West Erie Plaza also underwent significant change in 2015. Many of its remaining tenants left or closed with the advancement of major renovations by VCG Properties, which acquired the property in 2012. Hertel and Brown Physical Therapy and Dairy Queen remained, but the historic Plaza Cinema had to go.
When I spoke to developers in August they were gutting the strip mall to redesign the retail footprint for what they call, "placemaking."
"Placemaking defines your space," said Chris Conrad, a managing partner in VCG Properties. "It defines your future. It defines your tenants. So if you start by placemaking and you create a destination where there is already traffic, you have the conditions to bring in the right kind of tenants."
Conrad and his partner Chris Greene expect to complete renovations by the spring of 2016.
Guns and Drugs
Exactly one year ago I wrote that "2014 may go into the books as the year when gun violence and petty quarrels overshadowed the better nature of our city. 2015 should be the year we figure out what went wrong."
I'm not sure we did.
Significant gun violence continued through the year marked most significantly by the "eviction party" turned shootout at West 29th and Summit Streets on July 25, when more than 50 people were partying before gunfire rang out in the night. Sixteen-year-old Elijah Jackson was killed by a single gunshot wound to the head and a second 16-year-old, Shakur Franklin, later died at the hospital. Several other people were wounded.
Just two weeks earlier, 14-year-old Derrys Sanders shot and killed 18-year-old Jacob Pushinsky, who refused to allow Sanders to steal his bike at midday on East Eighth Street.
This series of incidents prompted a rare public sighting of the Mayor, who was joined by Police Chief Randy Bowers. Bowers announced that Erie Police would attack the problem with staggered rotations by the department's "saturation unit" and increased surveillance, among other tactics.
But the Mayor remained reluctant to talk about "root causes" to the city's problems. Instead, behavioral changes in the city's youth population became the scapegoat for violent behavior. "You're seeing more gun violence than you are seeing kids in the streets fighting," Mayor Sinnott told me and then-managing editor Ben Speggen. "The model has changed, the culture has changed, so to speak," he concluded.
Indeed, much of the County's violence can be linked to drug problems that have plagued the region and the country for most of the last decade. By mid-year, as the City faced record crime rates, it also had to deal with record numbers of heroin overdoses that left more than 40 people dead by summer's end. Pennsylvania's Physician General, Rachel Levine, attributed the rise in opiate addiction and overdoses to rampant prescription drug abuse. "Seven Pennsylvanians a day die of drug overdoses," she said. "More people die from drug overdoses in the United States than from car accidents."
Erie's drug problem was compounded in the second half of 2015 by the explosion of a synthetic cannabinoid known as K2, which Ryan Smith covered in the ER a few weeks ago. K2 evokes "weird and dangerous stuff," Smith wrote, "along the lines of those crazy 'bath salts' freak-outs we hear about every once in awhile (but, by all accounts, happening a lot more often). Wild hallucinations. Severe breathing problems. Seizures. Violent psychotic outbursts. Worse." At one point, UPMC Hamot was seeing 20 cases of K2 overdose each week and the EPD was responding to as many as a dozen K2-related calls every day.
Needless to say, 2016 should be the year we figure out what went wrong.
Talkin' the TALK
On the high side, Erie experienced its first TED Talks this fall with the rollout of TEDxErie. Its theme, "The Rising Tide," was the brainchild of local intellectual property attorney Jonathan D'Silva. More than 90 people applied to participate in the inaugural TEDx event and 12 speakers got the nod.
For the uninitiated, TEDx conferences are independent offshoots of the national TED "industry" that inspires and entertains through concept-driven talks, performances, and art.
D'Silva and company curated a nearly five-hour event at the Erie Art Museum that was live-streamed at locations across Erie County. Though the museum audience was capped at 100 because D'Silva hadn't yet attended a TED event, he'll meet that mandate this February when he travels to Vancouver for TED "Dream." Upon returning, he'll have carte blanche to open the TEDxErie floodgates to onlookers and intellectuals wanting to witness the event firsthand.
If you missed "The Rising Tide," don't fret. Performances are now available at tedxerie.com, and D'Silva has already identified his next theme: "Don't Give Up The Ship." So it's time to prepare your audition tape. Your ship awaits.
Jim Wertz can be reached at jWertz@ErieReader.com, and you can follow him on Twitter @jim_wertz.