The Jefferson Education Society's Global Summit X
A decade's worth of world-class ideas at the yearly speaker series
October 24, 2018 at 10:15 AM
By: Nick Warren
"We started this thing 10 years ago. It's hard to believe, actually," admitted Ferki Ferati, President of the Jefferson Educational Society. "It started just as an idea, to bring some educational ideas from around the country to Erie, Pennsylvania and do it in a big way."
Over the course of a decade, that way has gotten bigger and bigger. From its beginnings as a two-and-a-half-day-long conference with five speakers, the Jefferson Educational Society's Global Summit now features 12 events, with 16 speakers over three weeks.
"We grew it steadily every year," Ferati articulated. As the summit blossomed, it became the keystone event of the think tank's offerings, adding more recognizable names at each iteration. "These people are leading opinion-makers from all over the country," Ferati explained.
One of the hallmarks of the Global Summit has always been its wide range of academic views, often with wildly varying political leanings. This year is certainly no exception.
"This is a global summit of ideas. You really have to explore all ideas and let the people decide what the best ones are. That's the beauty of living in the Western world, where all points of view are heard, by the people who live in the community and they decide which views, or combinations of, to base their informed opinion on," Ferati argued. "We've always been a nonpartisan organization, we have very strong Democrats that are represented, people from the left like Chris Matthews, Doris Kearns-Goodwin and so forth, then people mid-way like Michael Hayden, and then some people to the right, because that's where we are right now — it's a country of different opinions and the Global Summit is a summit of ideas and we're going to explore as many of them as possible and let the people decide what they want to do."
Before it was named the Jefferson Educational Society, one of the options that Ferati championed was the "Cicero Society." The Roman statesman and orator helped to contribute a number of things to the Western canon, and one of them was his classical format for persuasive argument. It can be outlined in six steps: the Introduction, the Statement of Facts, the Division, the Proof, The Refutation, and the Conclusion. This provided the groundwork for the Hegelian dialectic consisting of: thesis, antithesis, and synthesis. At its most basic, it's a way for ideas to evolve, using points from differing sides to build a more informed understanding.
Rhetoric is a powerful thing. Something we're learning firsthand these days. It can be extremely dangerous and damaging to the world, and it can also save lives, depending on what, or who is behind it. "I particularly appreciate the point, counterpoint, midpoint argument, because I come from a culture where only one point of view was heard," Ferati imparted. An Albanian refugee from Kosovo, he came to Erie in 1999 after his home of Mitrovica came under attack under the regime of Slobodan Milošević. "We all know what happened in places like Yugoslavia and the Soviet Union and so forth. What makes the Western world great is that we can agree to disagree without being disagreeable for the most part — not always — and we come up with the best answers and we move forward. That's been the history of this great nation of ours."
Monday, Oct. 29
An Evening with David Ignatius
As a celebrated journalist with decades of international experience and an author of 10 novels (and an upcoming opera), David Ignatius has plenty to discuss. Spending the early 1980s with the Wall Street Journal, he provided in-depth coverage of Pittsburgh's steel industry before becoming the publication's Middle East correspondent, where he received the Edward Weintal Prize for diplomatic reporting. He then went on to the Washington Post, overseeing their Pulitzer Prize-winning coverage of the Iraqi invasion of Kuwait. Ignatius remains a widely syndicated columnist for the Post, his work regularly appearing in the Erie Times-News. He has also penned ten novels in the spy fiction genre, one of which, Body of Lies, was made into a 2008 feature film. He's currently collaborating with composer Mohammed Fairouz on an opera titled The New Prince, which intertwines Machiavellian teachings, Osama Bin Laden, and Dick Cheney.
7:30 - 9 p.m. // Gannon University Yehl Ballroom. Waldron Campus Center, 124 W. 7th St.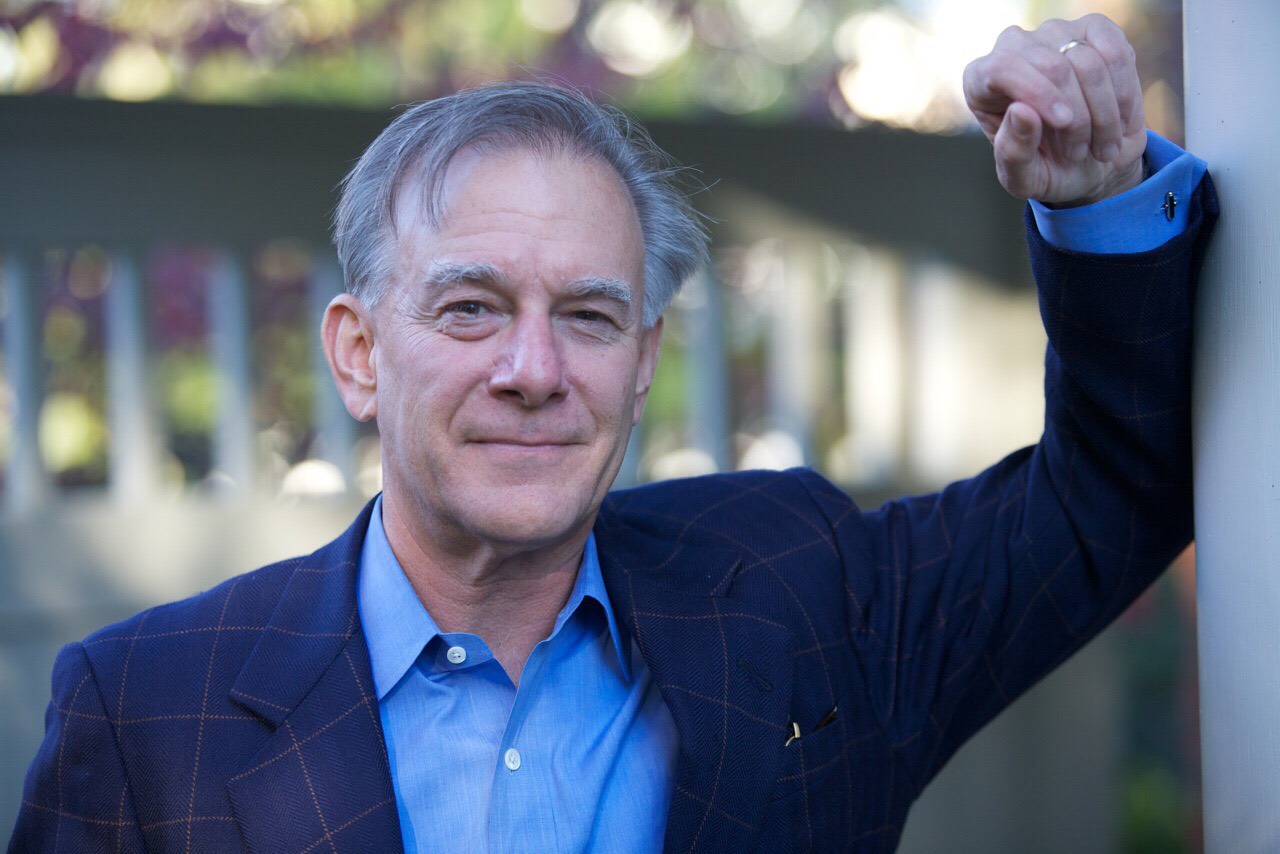 Tuesday, Oct. 30
Fresno's Story: Our Journey of Transformation and Community Renewal with Ashley Swearengin
Former mayor of Fresno, Calif. Ashley Swearengin served the city at a pivotal time in its history — one that Erie residents can relate to greatly. Readers of Our Towns by fellow Global Summit-ers James and Deborah Fallows will be familiar with Fresno's campaign of revitalization and Swearengin's guiding role in that ongoing journey. Faced with an economic crisis that put the city on the brink of bankruptcy, a statewide water shortage, and a declining downtown infrastructure, Swearengin helped to affect change in the city's financial reality as well as its overall self-image. As a centrist Republican in a heavily Democratic city and state, she was reelected with a whopping 75 percent of the vote. She now serves as the CEO of the Central Valley Community Foundation, Fresno's philanthropic analogue to the Erie Community Foundation.
7:30 - 9 p.m. // Jefferson Educational Society, 3207 State St.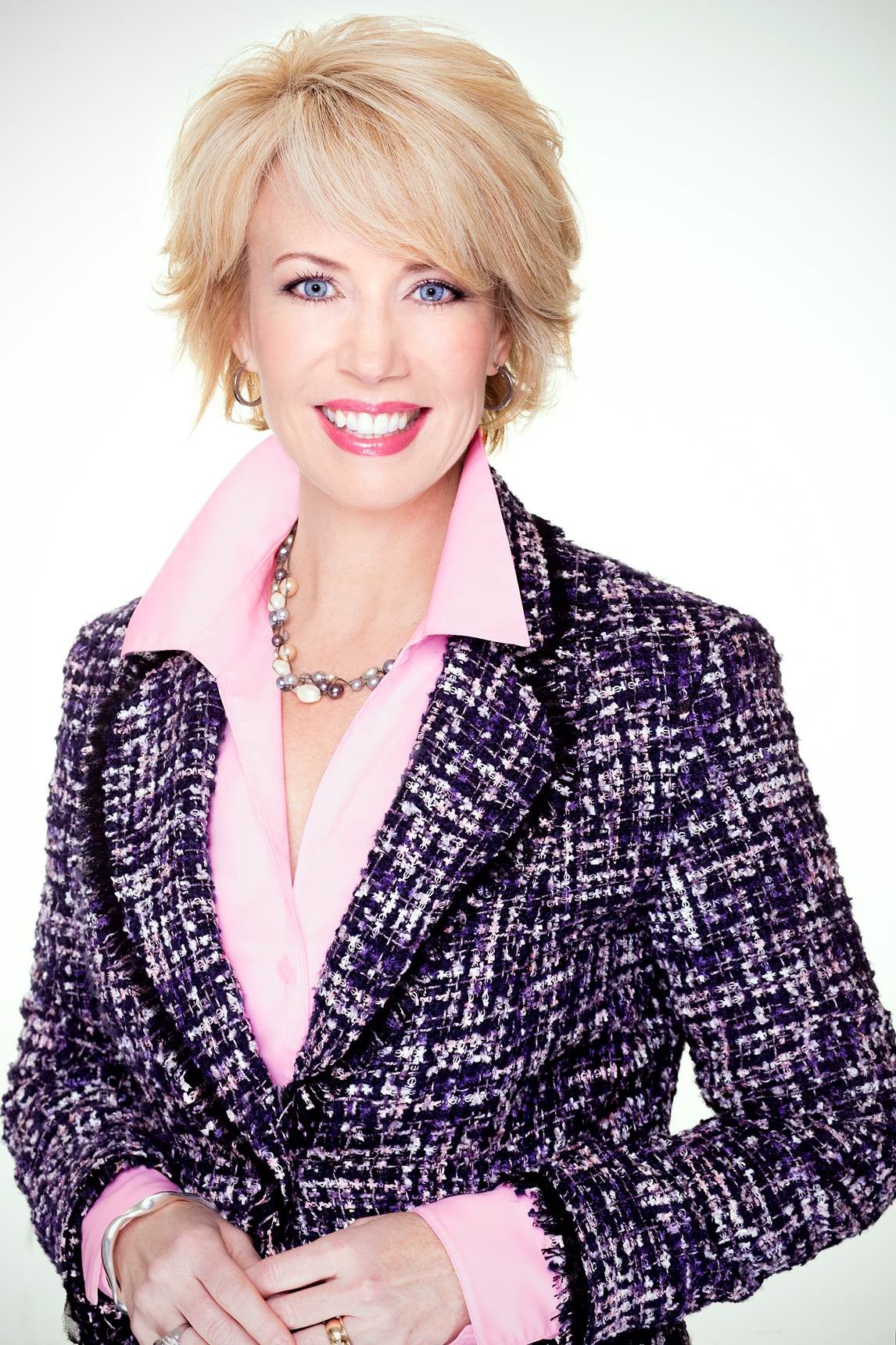 Thursday, Nov. 1
War! What is it Good For? with Ian Morris
Renowned British historian Ian Morris will explore the central tenets of one of his latest books, titled War! What is it Good For?: Conflict and the Progress of Civilization from Primates to Robots. At the defense of the Department of Defense, Morris traces warfare from prehistory into the modern era, coming to a conclusion that may surprise some. Holding that warfare has had a helpful impact on humanity, facilitating pockets of peaceful societies and cutting down on the rate of violent death. A professor at Stanford University since 1995, Morris has authored and edited more than a dozen books ranging on topics such as death rituals, Greek history, and geography's unexpected impact on Western cultural proliferation.
7:30 - 9 p.m. // Jefferson Educational Society, 3207 State St.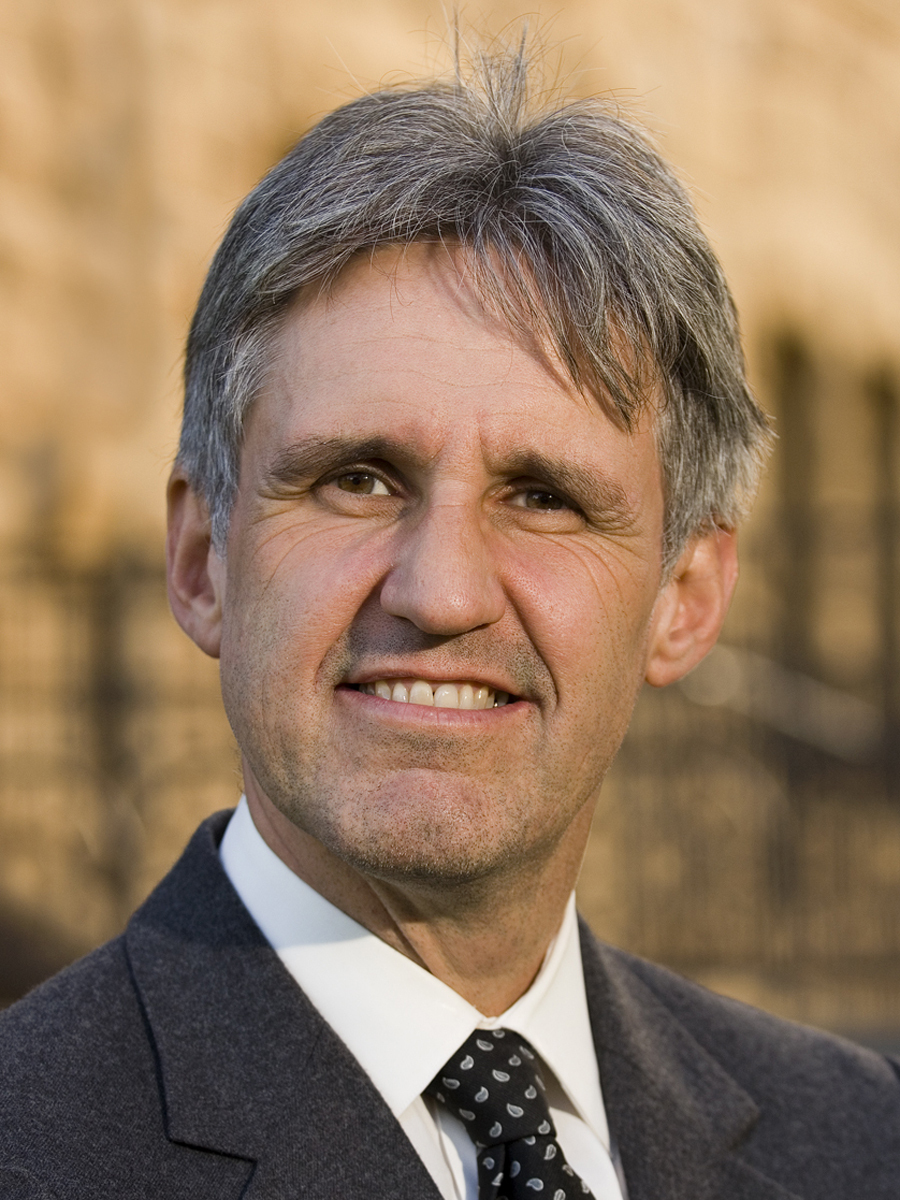 Monday, Nov. 5
The Human Immune System 2018: How Behavior Affects Wellness and Longevity with Leonard Calabrese
Explaining how everyday actions and attitudes can affect one's physical health and well-being, Dr. Leonard Calabrese will offer his expertise to the Global Summit audience. An Erie native, Calabrese, D.O. is an osteopathic physician and works as a rheumatologist at the Cleveland Clinic, receiving worldwide recognition in the fields of HIV/AIDS and hepatitis C research. He serves as director of the Cleveland Clinic's R.J. Fasenmyer Center for Clinical Immunology as well. A graduate of John Carroll University and the Kansas City University of Medicine and Biosciences College of Osteopathic Medicine, Calabrese has authored over 300 peer-reviewed articles, book chapters, and reviews, and in 2014 was named the American Osteopathic Foundation Physician of the Year.
7:30 - 9 p.m. // Jefferson Educational Society, 3207 State St.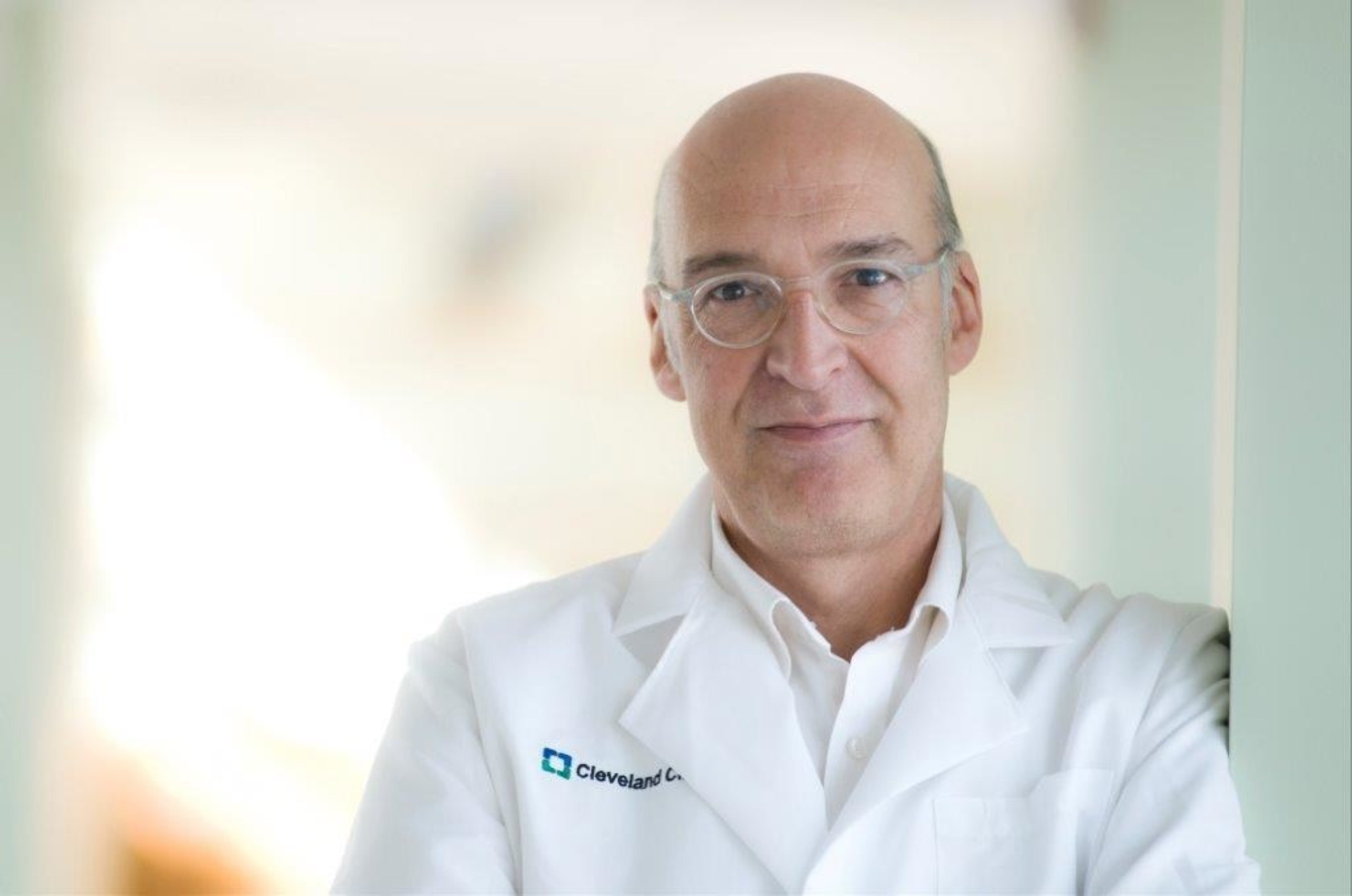 Wednesday, Nov. 7
Understanding President Trump: An Insider's View on the 45th President with Sebastian Gorka
On the day after the midterm elections, Global Summit audiences can hear firsthand accounts from the current White House. The Former Deputy Assistant to the President during the first 7 months of the Trump administration, Sebastian Gorka has remained in the public eye, and can currently be seen as a frequent contributor to Fox News. With experience in making, writing, and commenting on national headlines, he offers an undeniably unique perspective to draw from. From 2014 to 2016, Gorka was an editor for Breitbart News, working under the Executive Chairman at the time, Steve Bannon. After Trump assumed office, Gorka followed his former boss to Pennsylvania Avenue, where he was given a second-level Executive Branch staff position, serving as and part of the Strategic Initiatives Group (thanks to Bannon and Jared Kushner). He resigned in August 2017, a week after Bannon's departure from the White House, stating that the administration had been "undermining" the Make America Great Again (MAGA) platform. A polarizing figure to say the least, due to his ties with the alt-right (though he has himself rejected the term), the London-born Hungarian-American's appearance should be a memorable one.
7:30 - 9 p.m. // Jefferson Educational Society, 3207 State St.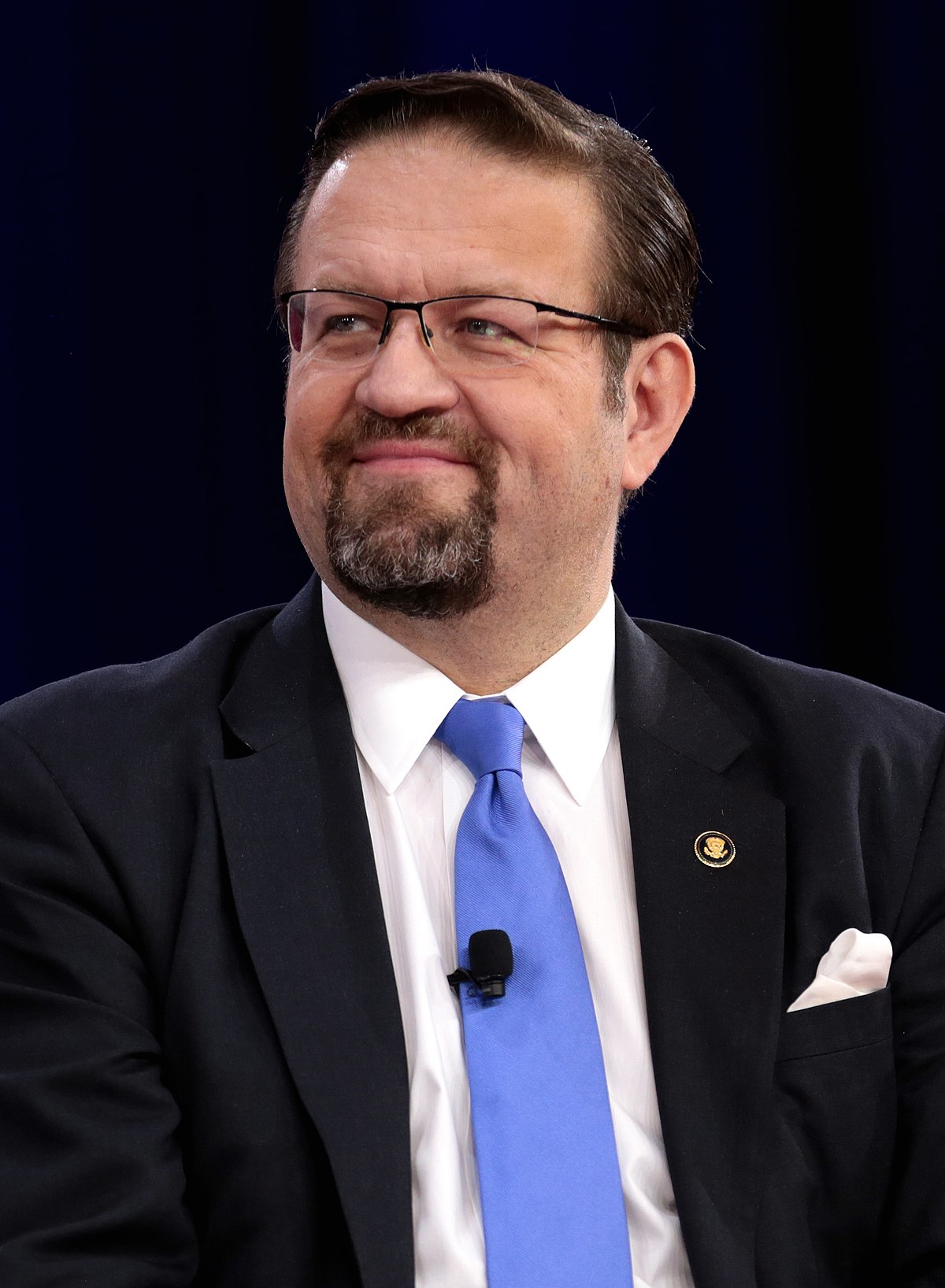 Thursday, Nov. 8
The Assault on Intelligence: American National Security in an Age of Lies with Gen. Michael V. Hayden
General Michael Hayden has an extremely impressive list of credentials. He served as the 2nd Director of the Central Intelligence Agency (from 2006 to 2009), the first Principal Deputy Director of National Intelligence, and the 15th Director of the National Security Agency (from 1999 to 2005). A registered Independent who has served under Clinton, Bush Jr., and Obama, he rightfully co-chairs the Bipartisan Policy Center's Electric Grid Cyber Security Initiative and is currently a security analyst for CNN. This will mark the second appearance at the Global Summit for the United States Air Force four-star general and Pittsburgh native. The genesis for Hayden's second and latest book, The Assault on Intelligence: American National Security in an Age of Lies came over some beers in his hometown and a discussion of Trumpism and what it means for the intelligence community as a whole.
1 - 2:30 p.m. // Jefferson Educational Society, 3207 State St.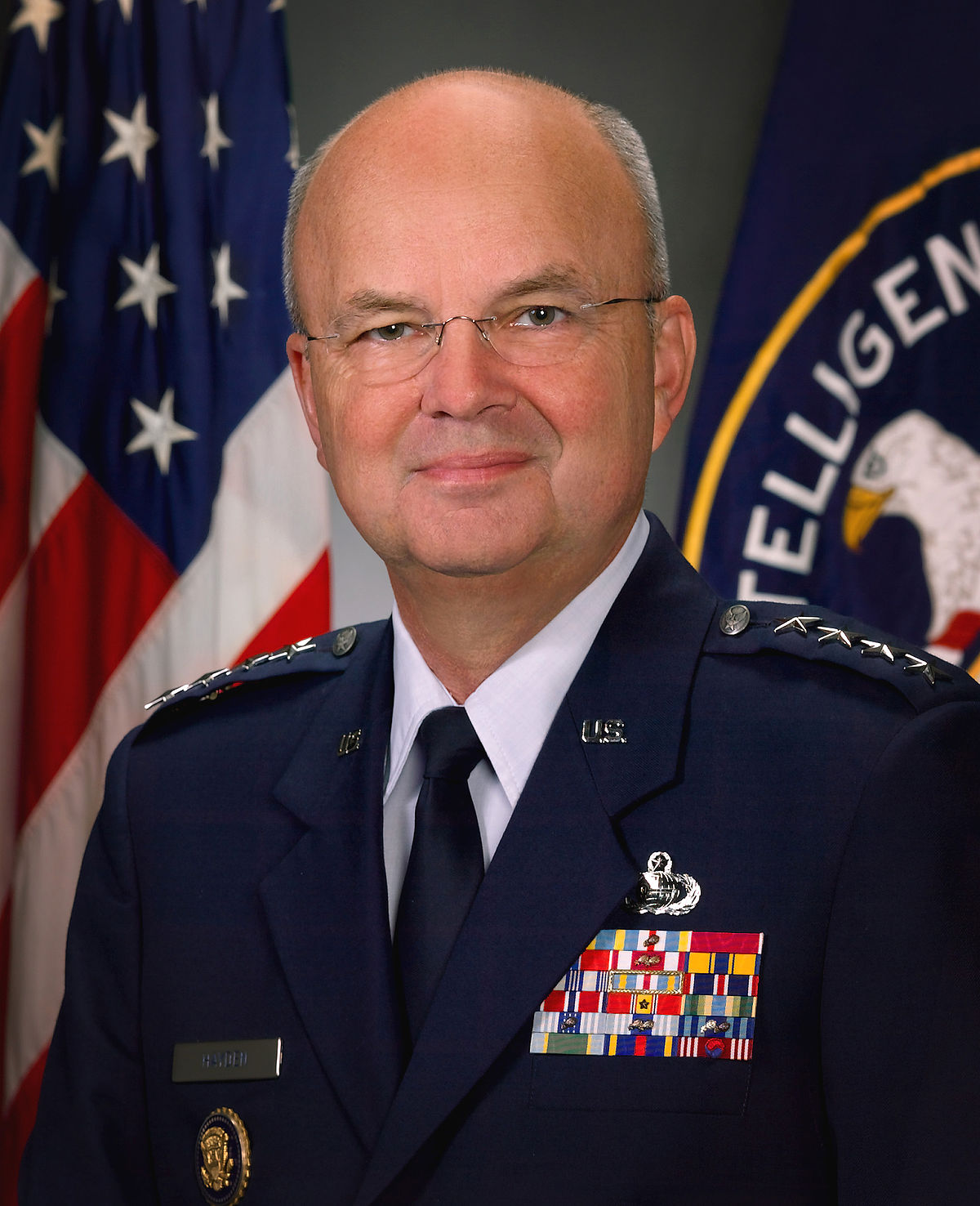 Friday, Nov. 9
What Truth Sounds Like: Robert F. Kennedy, James Baldwin, and Our Unfinished Conversation About Race In America with Michael Eric Dyson
In 1963, then Attorney General Robert Kennedy met with writer James Baldwin amidst a growing air of civil unrest. Kennedy, then embroiled with the Freedom Riders protests, talked with Baldwin, along with guests Harry Belafonte, Lena Horne, Lorraine Hansberry, and Jerome Smith. Through the lens of this historical meeting, author Michael Eric Dyson takes a deep look at America's race relations, and how it led to modern campaigns like the Black Lives Matter movement in his latest book, his 21st overall. Dyson is a leading voice in modern black thought, having previously written on personalities such as Martin Luther King Jr., Malcolm X, Tupac Shakur, Nas, and Marvin Gaye. He's no stranger to the public eye, making frequent appearances on television shows such as the Colbert Report, Real Time with Bill Maher, NPR's All Things Considered, and many others.
7:30 - 9 p.m. // Collegiate Academy, 2825 State St.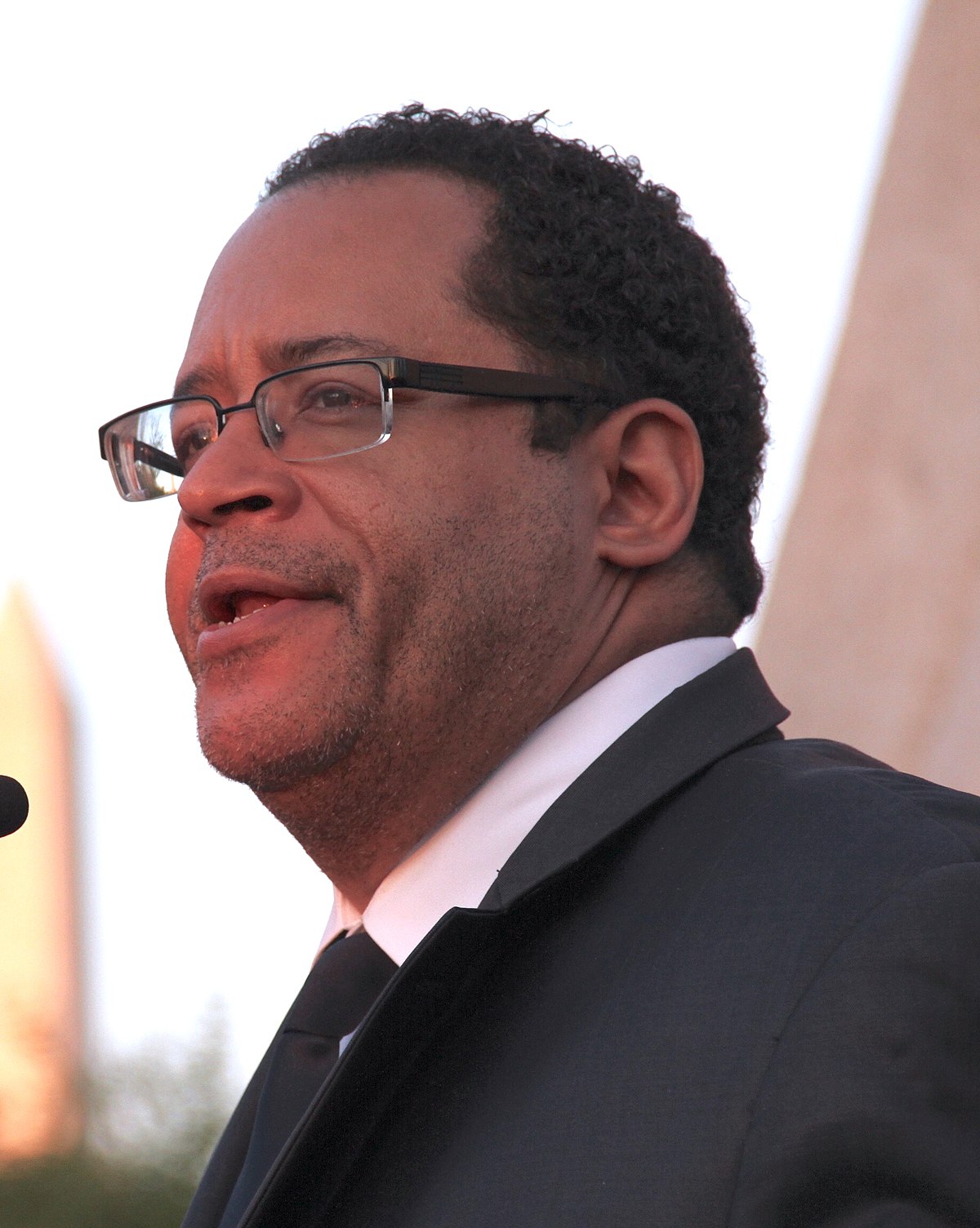 Monday, Nov. 12
Presidential Leadership in Turbulent Times with Doris Kearns Goodwin
Presidential historian Doris Kearns Goodwin returns to the Global Summit, examining the executive branch and the people who have sat at the helm of our government. This appearance, like 2016's sold out event, will similarly come just days after an important election. The Pulitzer Prize-winning author will discuss her most recent work, Presidential Leadership in Turbulent Times. Goodwin has had firsthand presidential experience since interning at the White House during the Lyndon B. Johnson Administration in 1967. Since then, she's authored seven books centered around subjects like Franklin and Eleanor Roosevelt, including one on Abraham Lincoln which served as the basis for the Steven Spielberg film Lincoln. A lifelong fan of baseball, she's a Harvard graduate and is one of the world's leading authorities on the Oval Office, providing lively commentary and expert analysis on the topic.
7:30 - 9 p.m. // Gannon University's Hammermill Center, 620 Peach St. // Valet parking available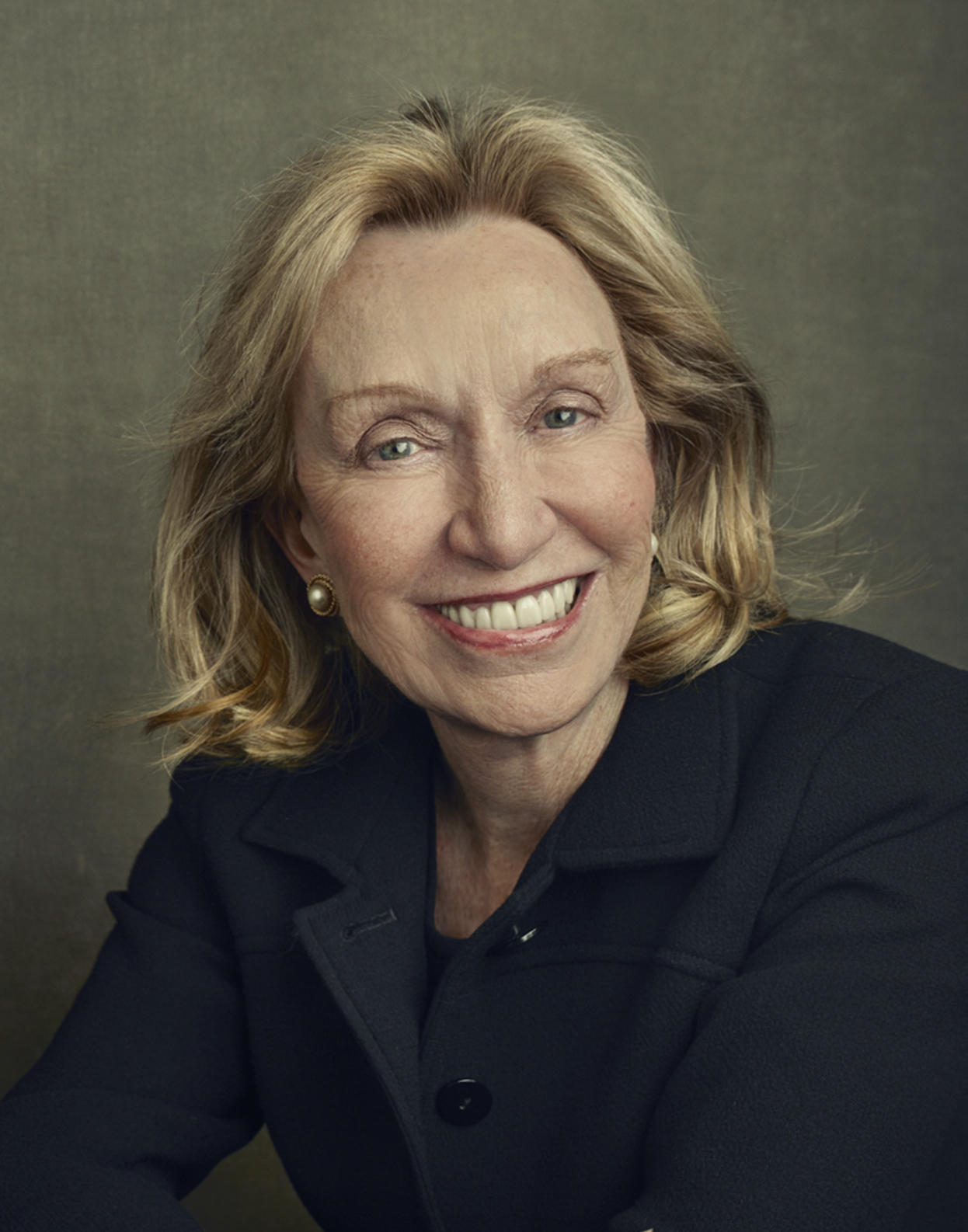 Tuesday, Nov. 13
A Debate with Howard Dean and Elise Jordan Moderated by Steve Scully
In the spirit of a bipartisan dialogue, Global Summit attendees will get to see a healthy debate between the left and the right, along with a world-class moderator. Howard Dean and Elise Jordan will argue their points, with questions coming from Steve Scully. This marks Dean's third debate with the Jefferson Society, and Jordan's first. The former chair of the Democratic National Committee, Dean, then a senator from Vermont, was a top early contender for the 2004 presidential nomination, holding a medical degree from the Albert Einstein College of Medicine. With both Dean and Jordan graduating from Yale University, this will truly be a "battle of the bulldogs." Jordan serves as a political analyst for MSNBC and NBC News and worked as a speechwriter for former Secretary of State Condoleezza Rice and the White House Office of Presidential Speechwriting.
7:30 - 9 p.m. // Penn State Behrend Junker Center, 5103 Station Rd.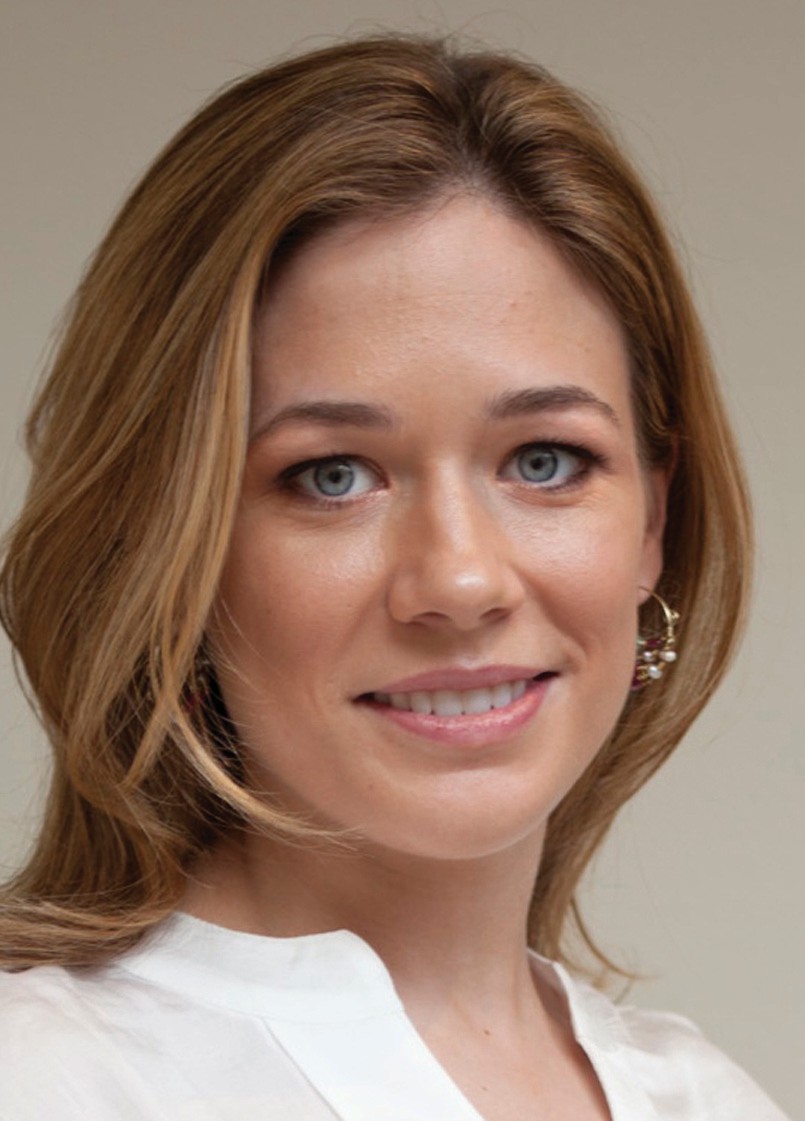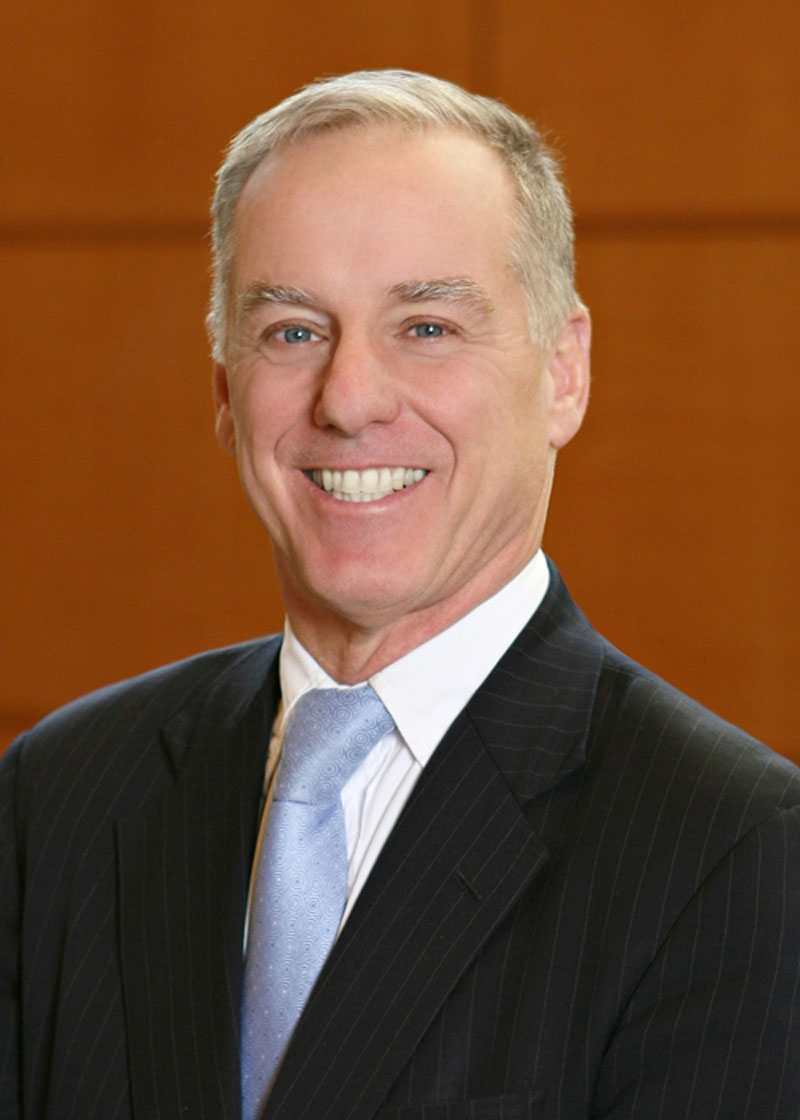 Wednesday, Nov. 14
Front Row Seat to History: From President Ford to President Trump with Bill Plante, Ann Compton, and Steve Scully
An Erie native, Steve Scully serves as a senior executive producer and political editor for C-SPAN, and is known to John Oliver fans as "The Most Patient Man on Television." He has also served as the chair of the Global Summit for six years. In this media panel, he will be joined by guests Bill Plante and Ann Compton for a discussion of the White House's relationship with the media, which could currently be described as tenuous at best. This discussion will trace firsthand accounts from the mid-1970s up to modern day. Plante, 80, is the former senior White House correspondent for CBS News, working at the network for 52 years. Compton, 71, worked at ABC News for 41 years, and during the Ford administration, became the first female reporter to cover the White House for a TV network.
7:30 - 9 p.m. // Gannon University Yehl Ballroom. Waldron Campus Center, 124 W. 7th St.  // Valet parking available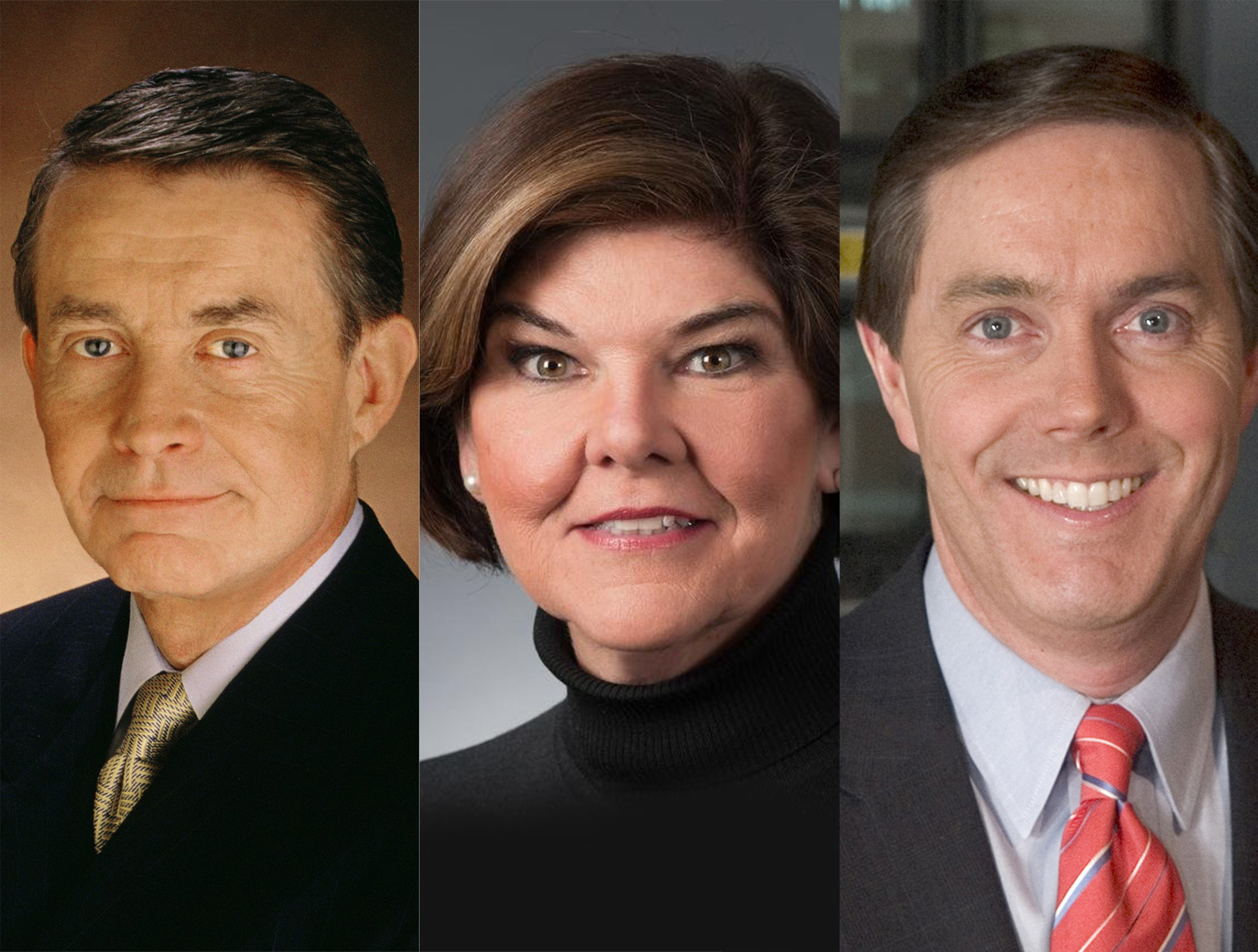 Thursday, Nov. 15
A Conversation with Chris Matthews
The longtime host of MSNBC's Hardball with Chris Matthews will offer his firsthand insights in a special morning session of the Global Summit. An iconic face and voice in American politics, Matthews has built his reputation on his hard-hitting coverage, editorials, and political analysis. Beginning in 1997 on CNBC, Hardball has been one of world's best known news programs. From 2002 to 2013, he concurrently hosted the syndicated Chris Matthews Show, produced by NBC News. Prior to television, Matthews worked at The San Francisco Examiner and The San Francisco Chronicle. He served in the United States Peace Corps, as an officer in the United States Capitol Police, a speechwriter for the Carter administration, and Chief of Staff to Speaker of the House Tip O'Neill. In addition to those remarkable accomplishments, he has authored eight best-selling books, the most recent being 2017's Bobby Kennedy: A Raging Spirit. Over the years, he has been awarded more than 30 honorary Doctorate degrees from prestigious schools around the country.
11:30 - 1 p.m. // Gannon University's Hammermill Center, 620 Peach St. // Valet parking available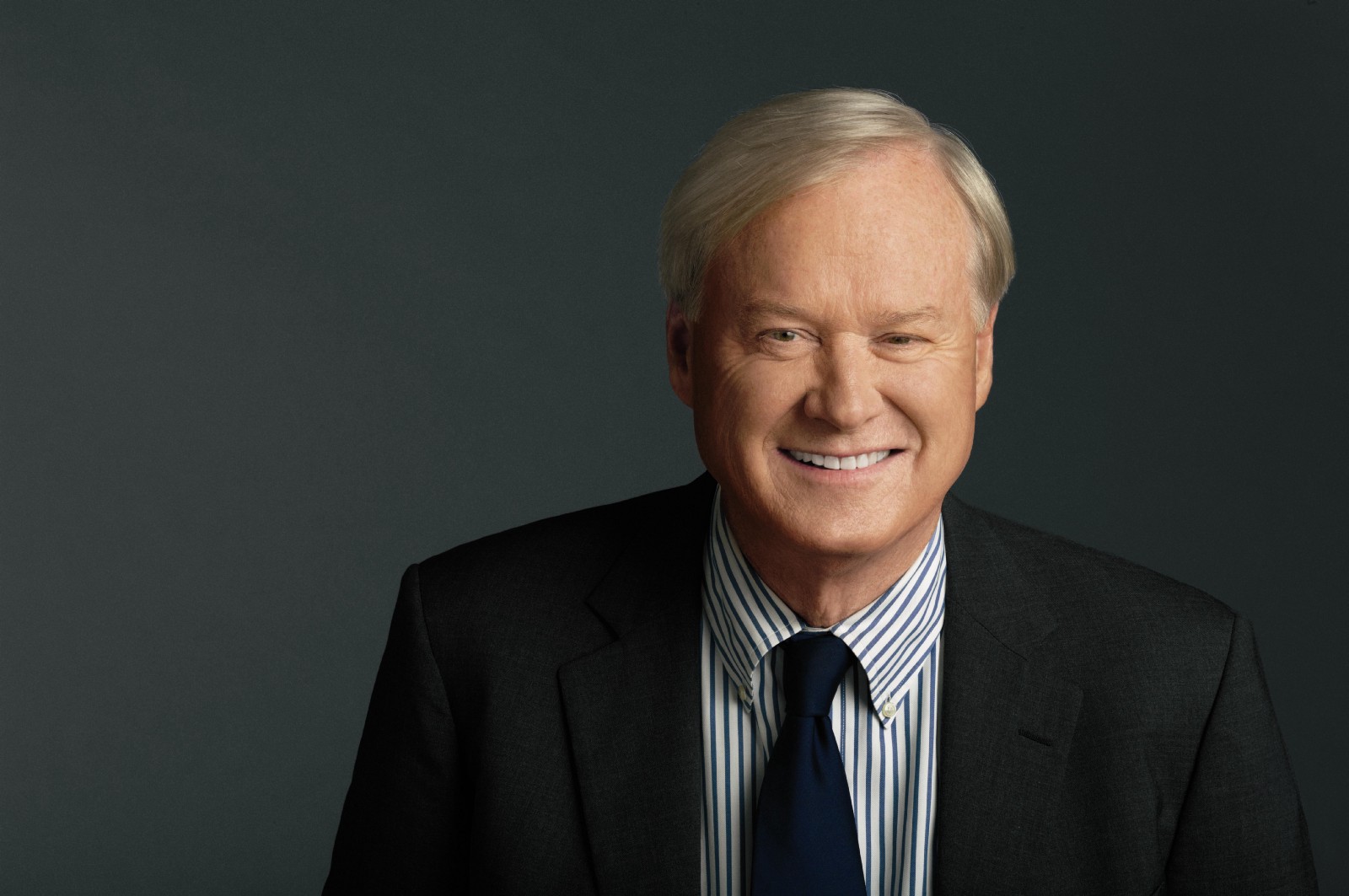 Friday, Nov. 16
Our Towns: Erie and America with James and Deborah Fallows
James and Deborah Fallows have had their eyes trained on Erie for some time now. The couple recently co-authored the book Our Towns: A 100,000-Mile Journey into the Heart of America. The national best-seller chronicles their journey throughout our country, to key places where towns and cities are reinventing themselves and evolving amidst our modern economic climate. Starting in 2016, they made several stops to Erie, and the final section of their book — as well as several pieces that appeared in The Atlantic — captures that experience in rich detail. Going against the oft-repeated national news narrative about Erie (one that's viewed as reductive by its denizens), they dive deeper and have championed several positive, hopeful aspects of our city. Their coverage of Erie has not gone unnoticed, and during this event, they'll become honorary Erieites themselves, being awarded the key to the city by Mayor Joseph Schember, and receiving the Thomas B. Hagen Dignitas Award.
7:30 - 9 p.m. // Gannon University Yehl Ballroom. Waldron Campus Center, 124 W. 7th St.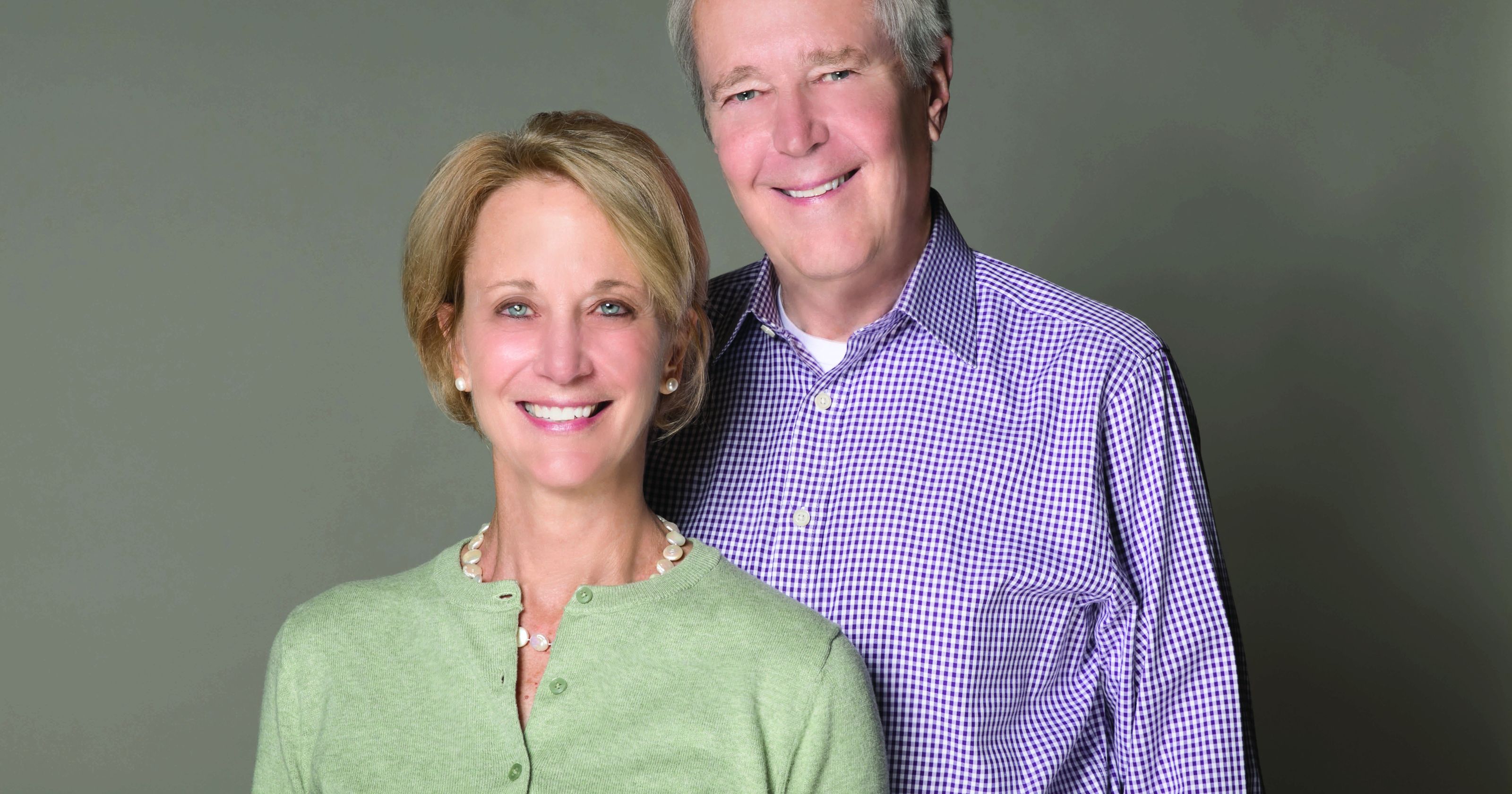 Tickets are $35 for each event, with a $60 VIP option. Full Global Summit Passes are available for $175, with a $375 VIP option. Each event is free to students.