The Jefferson Educational Society's Global Summit IX
World-class lecturers speak on the world we live in
October 25, 2017 at 5:15 PM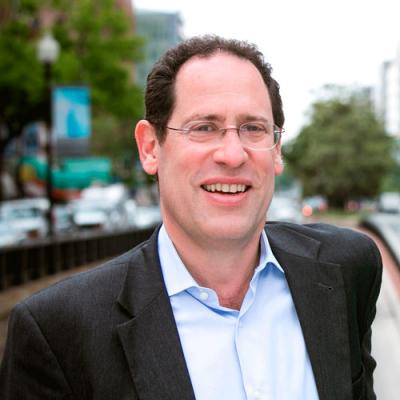 You could say that Erie is rarely considered to be the center of global thought and culture. However, for two weeks during each of the past nine years, the Jefferson Educational Society and its sponsors have brought to town the most significant names in politics, culture, and the greater intellectual community of artists, journalists, and wonks...oh, my.
This year is no exception. Global Summit IX will explore localism, globalism, and the politics that mediate the space in between, tackling issues that are germane to regional thought leaders and policy-makers by introducing Erie to some of the world's most influential thinkers in their fields as well as welcoming back — and in some cases welcoming home — people who are shaping national and international policy.  
Moving forward as a region has never been more complicated as our political processes, both local and national have grown exceptionally partisan. As a reflection of this political moment, much of this year's Global Summit points toward the challenges faced by American institutions, including universities, the press, and even the White House. 
"Erie and the New Localism" 
 — With Bruce Katz, Centennial Scholar at the Brooking Institution
Thursday, Nov. 2 // 7:30 p.m. // Jefferson Educational Society, 3207 State St.
On radars because: Bruce J. Katz is the very first Centennial Scholar at the Brookings Institution. The unique distinction is reserved for someone whose work is, according to Brookings, "cross-program, inter-disciplinary, international, and intensely focused on impact." Katz' work analyzing metropolitan prosperity has made him one of the leading authorities on city issues. After getting his B.A. from Brown University, and his J.D. from Yale Law School, Katz co-led the housing and urban transition team during President Obama's first 100 days. He also served as an advisor to Shaun Donovan, Obama's first Secretary of Housing and Urban Development. Katz has been to Erie before as part of the Jefferson Society's collaboration with Brookings on Erie's Advanced Industries — an extension of the Brookings publication America's Advanced Industries, which Katz oversaw as the Director of Brookings Metropolitan Policy Program from 1996-2015. Katz returned to the JES in 2015 as part of the Metro 100, a public policy round table for regional civic and business leaders. 
Worth seeing because: As an almost unparalleled expert on American cities, his knowledge could be invaluable. He has a forthcoming book — co-authored with Jeremy Nowak — titled The New Localism: How Cities Can Thrive in the Age of Populism. The book examines three key cities: Copenhagen, Indianapolis, and our neighbor to the south, Pittsburgh. Katz has been a staunch advocate for metropolitan regions to regain a sense of agency from the state and federal government. On his previous visits to Erie, he's articulated how Erie might draw upon the strengths of its manufacturing past to participate in new economies, including global trade and technology. Katz has a common refrain, "No one is coming to save you." Erie, like other metropolitan regions in the former Rust Belt, he demands, will have to figure out how to move forward on their own.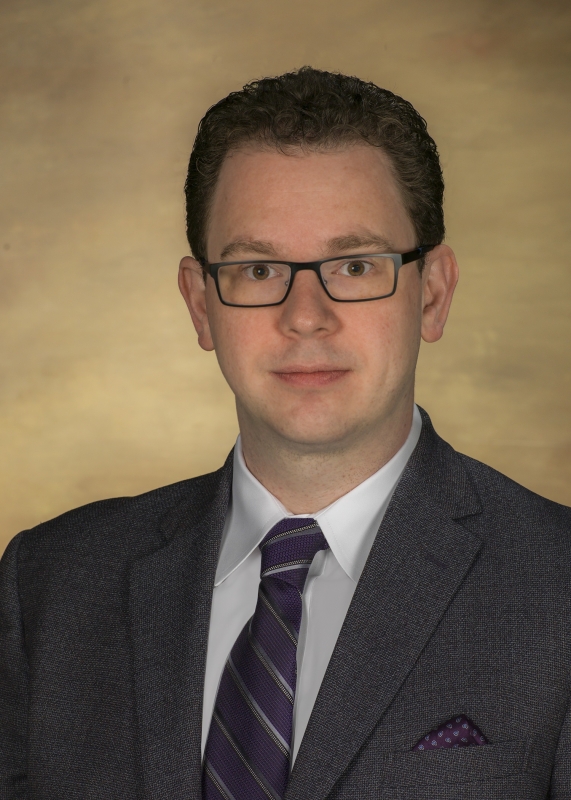 "Linking Founding Fathers to Issues of the Day: Focus on Alexander Hamilton and James Madison"
 — With Jay Cost, senior writer at The Weekly Standard
Wednesday, Nov. 8 // 7:30 p.m. // Jefferson Educational Society
On radars because: Offering views from a conservative perspective, Jay Cost is the author of 2012 book Spoiled Rotten: How the Politics of Patronage Corrupted the Once Noble Democratic Party and Now Threatens the American Republic. Cost holds a B.A. from the University of Virginia, as well as an M.A. from the University of Chicago. He is a former writer for the website, RealClearPolitics.com, rising to prominence via his "Horse Race Blog," and currently writes for The Weekly Standard. Two of the journal's editors, William Kristol and Fred Barnes, have also been featured guests for previous Global Summit events. His latest work is titled The Price of Greatness: Alexander Hamilton, James Madison, and the Creation of American Oligarchy. To gain Cost's insights on how the two forefathers' views shaped our current government, be in the room where it happens
Worth seeing because: November 8-10 might prove to be three critical days in the American conversation with regard to the Trump presidency and the future of our political system. The author and political analyst will begin the three-day run by linking the founding fathers to current political issues, including free speech and "micro-aggressions." An ardent defender of conservative values, but no apologist for the current administration, Cost will likely establish a tone that will infuse a media round table on the relationship between the press and the executive branch.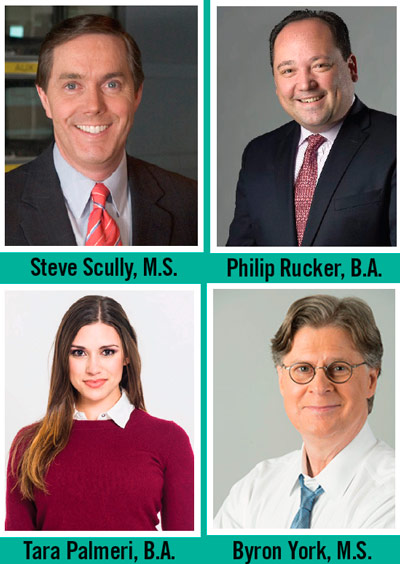 "Understanding Trump: Washington Insiders onthe 45th President"
 ­— Media panel discussion moderated by C-SPAN's Steve Scully featuring Tara Palmeri, Philip Rucker, and Byron York
Friday, Nov. 10 // 7:30 p.m. // Mary D'Angelo Performing Arts Center, Mercyhurst University, 501 E. 38th St.
On radars because: This special panel discussion will be moderated by C-SPAN's Steve Scully, an Erie native and Chairman of Global Summit IX. A Yale graduate and Pulitzer Prize finalist, Philip Rucker serves as White House Bureau Chief for The Washington Post, notably having covered Mitt Romney's campaign in 2012. Politico and CNN contributor Tara Palmeri, is an American University alum who previously worked at The Washington Examiner and The New York Post. Byron York is the Chief Political Correspondent for The Washington Examiner and author of The Vast Left Wing Conspiracy. Scully, the senior executive producer and political editor whom John Oliver calls "the most patient man on television," will moderate this forum, filled with panelists popular in both liberal and conservative circles alike. With each member of this panel being a noted White House correspondent, this should deliver a unique perspective on national news coverage of the executive branch. 
Worth seeing because: Real news correspondents will get their chance to weigh in on "fake news." It's important to have this discussion during our current political climate, as navigating sources and information is different in this administration than it was for previous political candidates and presidents. See different points of view as they have an educated conversation about the strange, ever-changing world of the White House.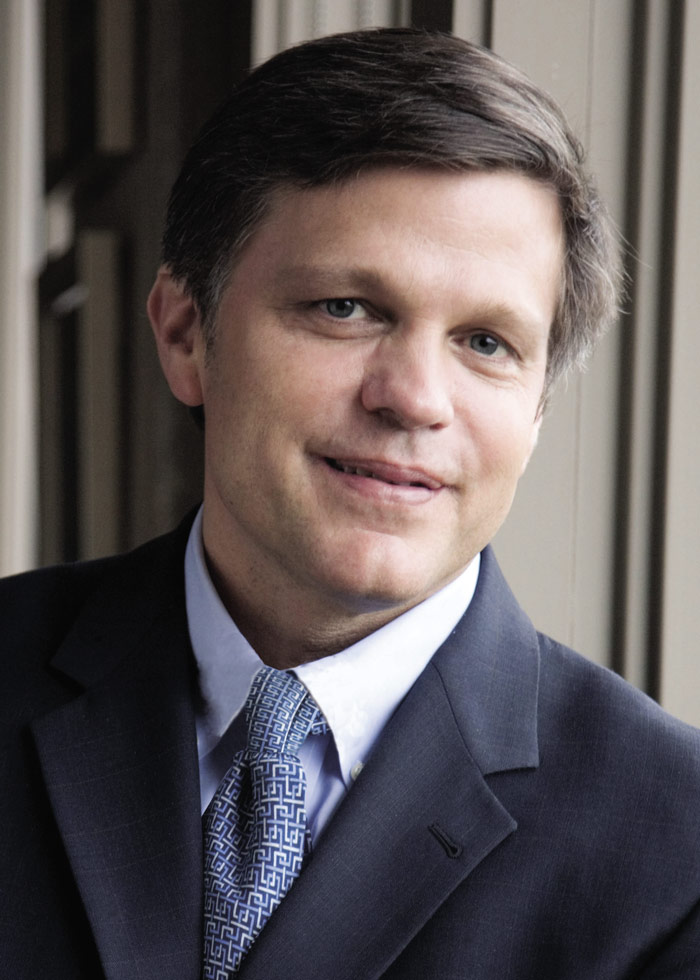 "An Evening with Historian Douglas Brinkley"
— With Douglas Brinkley, professor of history at Rice University
Thursday, Nov. 9 // 7:30 p.m. // Mary D'Angelo Performing Arts Center, Mercyhurst University
On radars because: Presidential historian for CNN, Douglas Brinkley has been referred to as by the network as "a man who knows more about the presidency than any human being alive." The renowned presidential historian has more than a score of books to his name (23 to be precise). Brinkley is accomplished both as an author and an editor, being the literary executor to his friend Hunter S. Thompson, overseeing the release of Jack Kerouac's diaries, Woody Guthrie's novel House of Earth, and The Nixon Tapes. His biography of Walter Cronkite was named Book of the Year by The Washington Post. This year, he even shared a Grammy Award with Wynton Marsalis thanks to his work co-producing the album Presidential Suite: Eight Variations on Freedom. The well-rounded expert will speak with authority to a number of topics. 
Worth seeing because: For context, the first week of the Global Summit will close with Brinkley, who has been a critic of the Trump presidency and the unorthodox candidacy that brought Trump to power. Brinkley has written books about Theodore Roosevelt, Franklin Roosevelt, John F. Kennedy, Gerald Ford, Richard Nixon, Jimmy Carter, and Ronald Reagan, in addition to a notable list of cultural figures and personalities. His observations on the businessman-turned-reality-television-star-turned-President of the United States are not to be missed.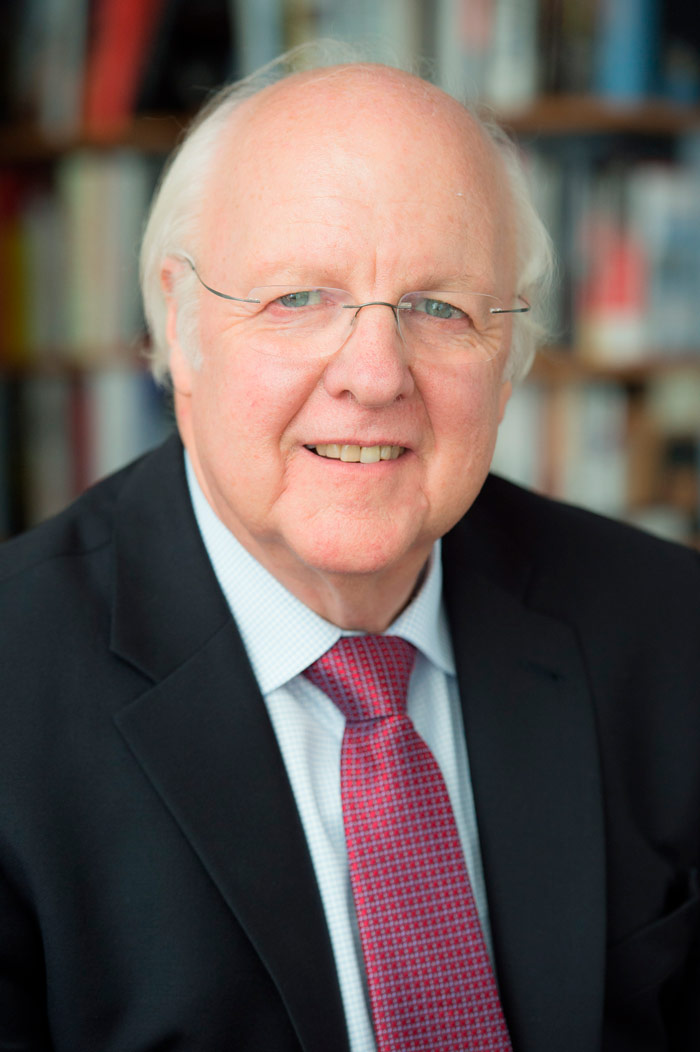 "The End of One Era, The Start of Another: German-American Relations in the Age of Trump"
— With Dr. Jackson Janes, president of the American Institute for Contemporary German Studies in Washington, D.C.
Monday, Nov. 13 // 7:30 p.m. // Jefferson Educational Society
On radars because: Unlike certain other presidents, Dr. Janes is well-regarded on both sides of the pond for his work in international relations. He has headed the American Institute of Contemporary German Studies at John Hopkins University since 1989 — the same year the Berlin Wall fell — and has been a respected voice on the state of affairs between the United States and Germany for decades. His early career in academia took place in Cold War Germany, where he taught at universities in Freiburg, Giessen, and Tübingen. He directed the German-American Institute in Tübingen (1977-80) and the European office of the German Marshall Fund of the United States (1980-1985) before returning stateside. He serves on several international advisory boards and is a regular consultant on German-U.S. relations for CBS, CNN, C-SPAN, PBS, CBC, and numerous German stations.
Worth seeing because: Germany is the most populous and most influential member of the European Union, and sets the tone for foreign policy. President Trump has not exactly endeared himself to German leadership since taking office, forecasting the demise of the EU and adding that "the Germans are bad, very bad." Furthermore, he called NATO "obsolete," although he pledged his commitment to Europe's defense. Although Trump has gotten off to a rocky start with Germany, it is imperative the countries work together in the face of many global challenges.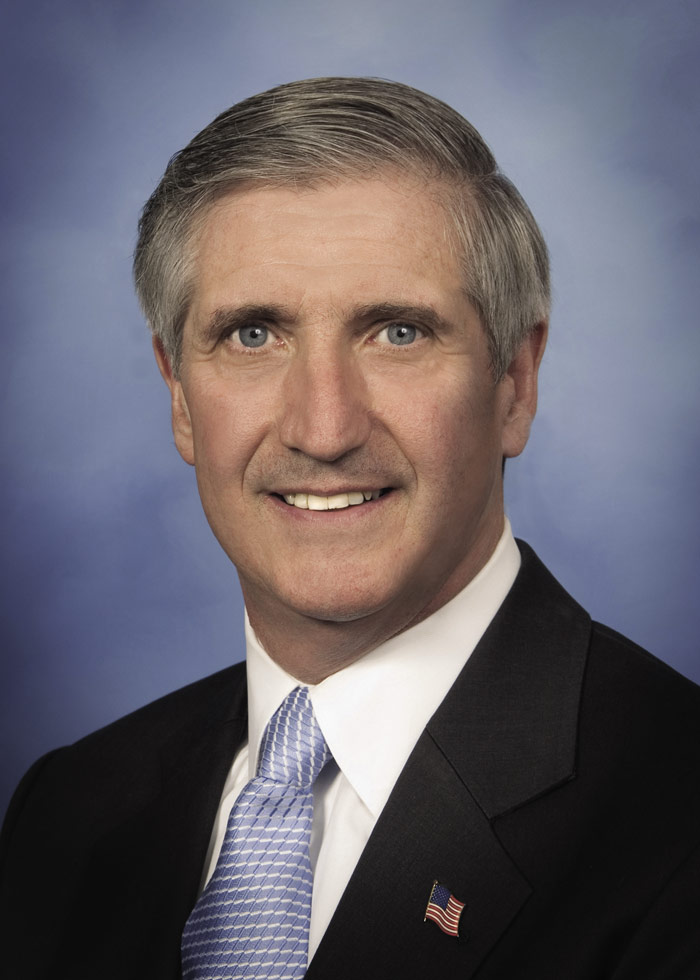 "Witness to History: Stories from Former White House Chief of Staff Andrew Card"
— With Andrew H. Card, Chief of Staff under President George W. Bush (2000-06)
Tuesday, Nov.14 // 7:30 p.m. // Jefferson Educational Society
On radars because: Card has special insight into U.S. politics, having served under three presidents — Ronald Reagan (various roles), George H.W. Bush (Secretary of Transportation and Deputy Chief of Staff), and George W. Bush (Chief of Staff). The Massachusetts native entered public service in 1975, holding a seat on his state's House of Representatives until 1983, when he joined the Reagan administration. He served as Deputy Assistant to the President, Director of Intergovernmental Affairs, and as a liaison to public officials on both the state and municipal levels. Under the senior Bush, he managed the daily operations of the White House, coordinated disaster relief efforts in the wake of Hurricane Andrew, and oversaw the transition to the Clinton administration. Under the junior Bush, Card was the first to notify the president of the 9/11 attacks and helped guide the country's intelligence policies in the tragedy's aftermath. 
Card was the first to notify the president of the 9/11 attacks and helped guide the country's intelligence policies in the tragedy's aftermath.
Worth seeing because: Card himself has seen a lot worth seeing, both for the better and worse of this country. The past informs the future, and much of what Card witnessed over the three previous decades has parallels to today's reality. He is credited with playing a central role in shaping post-9/11 intelligence strategies. His understanding of how to manage the generals and the bureaucrats in Washington will serve attendees well as a starting point for the final nights of this year's Global Summit, which feature two Erie natives. This year's hurricanes Harvey and Maria have wrought destruction unrivaled since Andrew (1992) and Katrina (2005). Issues of safety and security are again at the forefront of the public consciousness, following ugly incidents in Charlottesville and Las Vegas. Times like these call for levelheadedness, solidarity, and resolve between our leaders and our people — how does our present compare to the past? Card will share what he's learned and the lessons we can apply to our situation moving forward.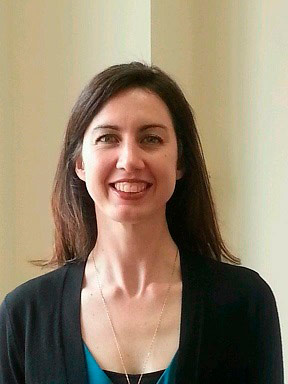 "Feeding the World in the 21st Century"
— With Caitlin Welsh, Acting Director of the Secretary of State's Office of Global Food Security (S/GFS) at the U.S. Department of State
Wednesday, Nov. 15 // 7:30 p.m. // Jefferson Educational Society 
On radars because: You could afford to feed into the knowledge Welsh has acquired as she's attempted to answer a critical question: how do we better feed the world? After receiving a B.A. from the University of Virginia in 2001, the Erie native volunteered with the Peace Corps in Morocco and earned a Master in Public Administration from the Columbia University School of International and Public Affairs. Her mission has taken her all over the globe, from the sprawling agricultural operations in California's Central Valley to tiny rice farms in Liberia. In her current position, Welsh oversees efforts to minimize hunger and malnutrition and promote sustainable production practices. She also represents America in G-7 negotiations on global food security, where she engages with members of Canada, France, Germany, Italy, Japan, the United Kingdom, and the European Union. 
Worth seeing because: As population and urbanization rise, many mouths continue to go unfed. According to the U.S. Department of Agriculture, up to 12.7 percent of American households do not get enough to eat. "Food deserts" (areas where fresh produce and meat is not within walking distance) exist not only in remote or sparsely-populated areas, but also in poor inner cities (such as Erie's lower east side). Healthy people are happier, more productive people — that truth applies everywhere, from Africa to North America. Earth is capable of putting enough food on the table — we just have to make sure everyone has the opportunity to pull up a chair. 
"Biohacking: Is Do-It-Yourself Tech the Future of Science?"
— With Ellen Jorgensen, co-founder and president of Biotech Without Borders
Thursday, Nov. 16 // 7:30 p.m. // McGarvey Commons at Penn St. Behrend, Reed Union Building, 4701 College Dr. 
On radars because: Biotechnology has come under the microscope as of late, both for its intriguing possibilities and its ethical considerations. Jorgensen has made a career of illuminating the mysteries of science with her nonprofit organization Biotech Without Borders, which fosters scientific literacy among children and adults, especially in regards to molecular and synthetic biology. She also helped establish Genspace, a community lab in Brooklyn focused on those same two subjects — the endeavor landed her on Fast Company's World's Top 10 Innovative Companies in Education. She holds a Ph.D. in Molecular Biology from New York University, her work has been featured in scores of magazines and TV programs, and her two TED talks ("Biohacking: You Can Do It Too" and "What You Need To Know About CRISPR") have drawn over two million viewers.
Worth seeing because: Biohacking is adjusting the lens through which the common person approaches science — if you don't have the formal knowledge but the curiosity is in your DNA, this could be the lecture for you. Biohacking can refer to either DIY biology (outside the typical university setting) or maximizing one's own biology through medical, nutritional, physical, or electronic means. Designer genes are in fashion; listen as Jorgensen tells you all about this emerging trend.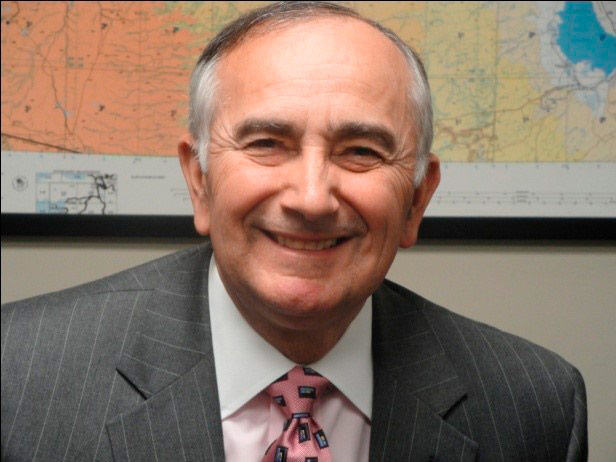 "The Pre-Something Period: America's Leadership Challenge"
— With Lt. Gen. James Dubik, U.S. Army (retired)
Friday, Nov. 17 // 7:30 p.m. // Mary D'Angelo Performing Arts Center, Mercyhurst University
On radars because: Another Erie native, Lt. Gen. Dubik stands to earn your attention after a decorated 37-year career in the U.S. Army and numerous post-service accolades, most recently the 2017 Thomas B. Hagen Dignitas Award (which is bestowed upon an Erie citizen who "has made a significant contribution to the vitality of American democracy.") Currently, Lt. Gen. Dubik owns a revered international consulting firm (Dubik Associates), which specializes in leadership development, organizational change, and national and strategic intelligence issues.
Another Erie native, Lt. Gen. Dubik stands to earn your attention after a decorated 37-year career in the U.S. Army and numerous post-service accolades,
He also belongs to the Council on Foreign Relations, the National Security Advisory Council, the U.S. Global Leadership Coalition, and the U.S. Army Ranger Hall of Fame. His tactical mind has been deployed on several fronts, working on behalf of the Church (The Leadership Roundtable on Church Development), the Institute for the Study of War, the Institute of Land Warfare, and many others.
Worth seeing because: Whether or not a single bullet is fired, there are wars raging among us culturally, socially, economically, and environmentally with outcomes yet to be decided. Dubik is a well-respected leader and Erieite on the front line of many discussions concerning our nation's welfare. 
Jim Wertz (jwertz@eriereader.com), Nick Warren (nwarren@eriereader.com), and Matt Swanseger (mswanseger@eriereader.com) are all concerned world citizens and members of the Erie Reader editorial board.