The Mallett Brothers Band Set New Standards at the Kings Rook Club
Mallett Brothers Band bringa a show to the Gem City's Kings Rook Club that is well worth checking out. 
November 11, 2015 at 9:15 AM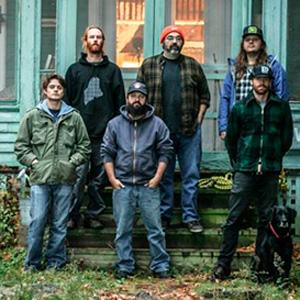 Saturday, Nov. 14
One critic from their neck of the woods — rough, rugged, beautiful Maine — says that the Mallett Brothers Band is undeniably original, and infectiously self-assured.
Another, from way down south in Texas, says they're of that rare breed of musicians who, by playing to their own muses, challenge the hell out of any standard types of classification.
And, this: "It's like William Faulkner has been resurrected with an electric guitar in hand," writes Bill Copeland of Music News.
All comparsons to Nobel Prize-laureate Southern authors aside, word on the street is that the Maine-based six-piece band puts on a damn good show.
And now, the Mallett Brothers Band will bring that show to the Gem City's Kings Rook Club.
It's another in a long, ongoing series of free shows, brought to us by the fine folks at KRC, that's well worth checking out. — Ryan Smith
9 p.m. // Kings Rook Club, 1921 Peach St. // facebook.com/kingsrookclub