The Real Wizard of Oz
Harry Kellar's legacy revived in Downtown Erie
October 21, 2020 at 2:45 PM
Off to see the Wizard? Hate to break it to you, but the Yellow Brick Road is kind of a dead end.
With all apologies to the Emerald City Department of Tourism, the legacy of the Real Wizard of Oz lives here in the Gem City. So adjust your coordinates to State Street and don't fret about flying monkeys — although I'd advise you to remain vigilant of whispering imps (don't worry, I'll explain later).
Now you see him, now you don't
Erie native Harry Kellar was not only an inspiration to L. Frank Baum, author of the 1900 children's fantasy novel The Wonderful Wizard of Oz — he was, and continues to be, an inspiration to generations of magicians that have followed in his footsteps. An affable personality and consummate entertainer, Kellar is regarded as one of the foundational figures in performance magic — so much so that he became known as "The Dean of American Magicians."
In reality, the honorable provost didn't even finish high school. It's not that he didn't have a brain — it's just that he had a little too much nerve. Born Heinrich Keller in 1849 to German immigrants, young Henry's pastimes included dashing in front of oncoming trains and whipping up "potions" at the downtown pharmacy where he held his first apprenticeship. His employer was none too pleased when one of those whimsical concoctions blew a hole in his floor. Henry feared his father would have an equally explosive reaction when he heard of the incident, so he skipped town on the first freight train to Cleveland at the ripe old age of 10.
Northeast Ohio ultimately failed to captivate the boy, so he did what any enterprising 11-year-old would do — he packed it up for the Big Apple. While selling newspapers in Lower Manhattan, Keller met his eventual guardian, a minister from Upstate New York who would take him to his first magic show. Keller was spellbound as he watched "The Fakir of Ava" — aka American magician Isaiah Hughes — transform  scrap paper into coffee, milk, and sugar.
The spell never wore off. Keller left the minister and a temp job at a farm near Buffalo to become an assistant (now as Harry Keller) to none other than the man who cast it — Hughes, the Fakir himself.
Sleight of hand
Native Erieite Bobby Borgia vividly recalls his initial encounter with magic, too. His brother, Anthony Scott Borgia, had just passed away from complications of a liver transplant, in what had been the first successful procedure of its kind in the United States.
"I was five and I didn't know where he went," Borgia explains. Around that same time, Borgia beheld famous Canadian magician, illusionist, and escape artist Doug Henning in all his logic-defying glory. He was hooked. "I knew one thing. I knew exactly what I wanted to be."
Borgia filled the void left by his brother spending hours practicing finger exercises in the mirror to improve his dexterity. Sleight of hand (aka prestidigitation or legerdemain) is the bedrock of the close-up or table magic that provides many performers their "in." Relatives and friends fed Borgia's passion, regularly buying him new tricks to add to his repertoire and inviting him to perform at birthday parties and gatherings. "They knew I was really into it," Borgia says, and more importantly they never discouraged him.
By the time he was working his first job at the Station Restaurant and Oscar's Pub, he was already a seasoned veteran. Every Wednesday and Friday night, he went from table to table performing tricks, and soon enough other restaurants around town were hiring the precocious high schooler into cameo roles. After graduating from Academy High, Borgia moved to New York City and signed with a management company, landing a gig at Merv Griffin's Resorts International in Atlantic City for six months. "I was 19 years old. I was a kid."
But unlike Keller, at least he was old enough to grow stubble before striking off on his own.
'Stache money millionaires
Entertainment in the late 19th century was dominated by larger-than-life personalities and larger-than-life facial hair. Circuses brought mutton chops and menageries, big tops and bearded ladies. Meanwhile, magnificently mustachioed magicians mystified, citing pilgrimages to the mysterious Far East to learn their powers. Hughes — an Englishman — derived his stage name from a type of Sufi or Hindu holy man and doubled down on that persona by daubing his face with scads of dark makeup. In today's more culturally sensitive climate, he might've been asked what the fakir he was thinking.
In any case, crowds were drawn to the theatrics and spectacle, although they were duped by the occasional bad actor. Spiritualists — people who claimed an ability to communicate with the beyond — were notorious for that, conducting seances as a pretense for swindling audiences out of money and possessions (what a bunch of deadbeats!). Stage spiritualists, however, were entertainers first and foremost and had only the purest intentions — to awe and delight. Now that was something Keller could get behind.
In 1869, he signed on as an assistant with The Davenport Brothers and Fay, a troupe of stage spiritualists renowned for their Spirit Cabinet, an illusion in which musical instruments appeared to be played by ghosts within a hermetically sealed wooden box. In reality, shut-in siblings Erastus and William Henry Davenport quickly escaped tightly-knotted ropes, played a brief jam sesh, and wriggled their way back into their bonds before the cabinet reopened. Not a thing looked out of place; it seemed utterly inexplicable.
The then walrus-whiskered Keller sopped up every detail. After four years of playing second fiddle, Keller and his coworker William Fay ghosted the Davenports. The two men embarked on an 18-month tour of Central and South America from late 1873 through early 1875, with their own version of the Spirit Cabinet serving as the main attraction. By the end of their adventure, the duo had performed in front of Emperor Dom Pedro II of Rio de Janeiro and accrued over $10,000 in revenue (about a quarter million in today's dollars) in Mexico alone. Despite assurances that nothing occult or sinister was amuck, Mexican newspapers were absolutely convinced that Keller was "in league with the devil."
Ironically, that press did a hell of a lot for his popularity. In fact, the supernatural became a staple of the Harry Kellar brand from the 1880s onward, after an 1876 name change to avoid confusion with contemporary Robert Heller.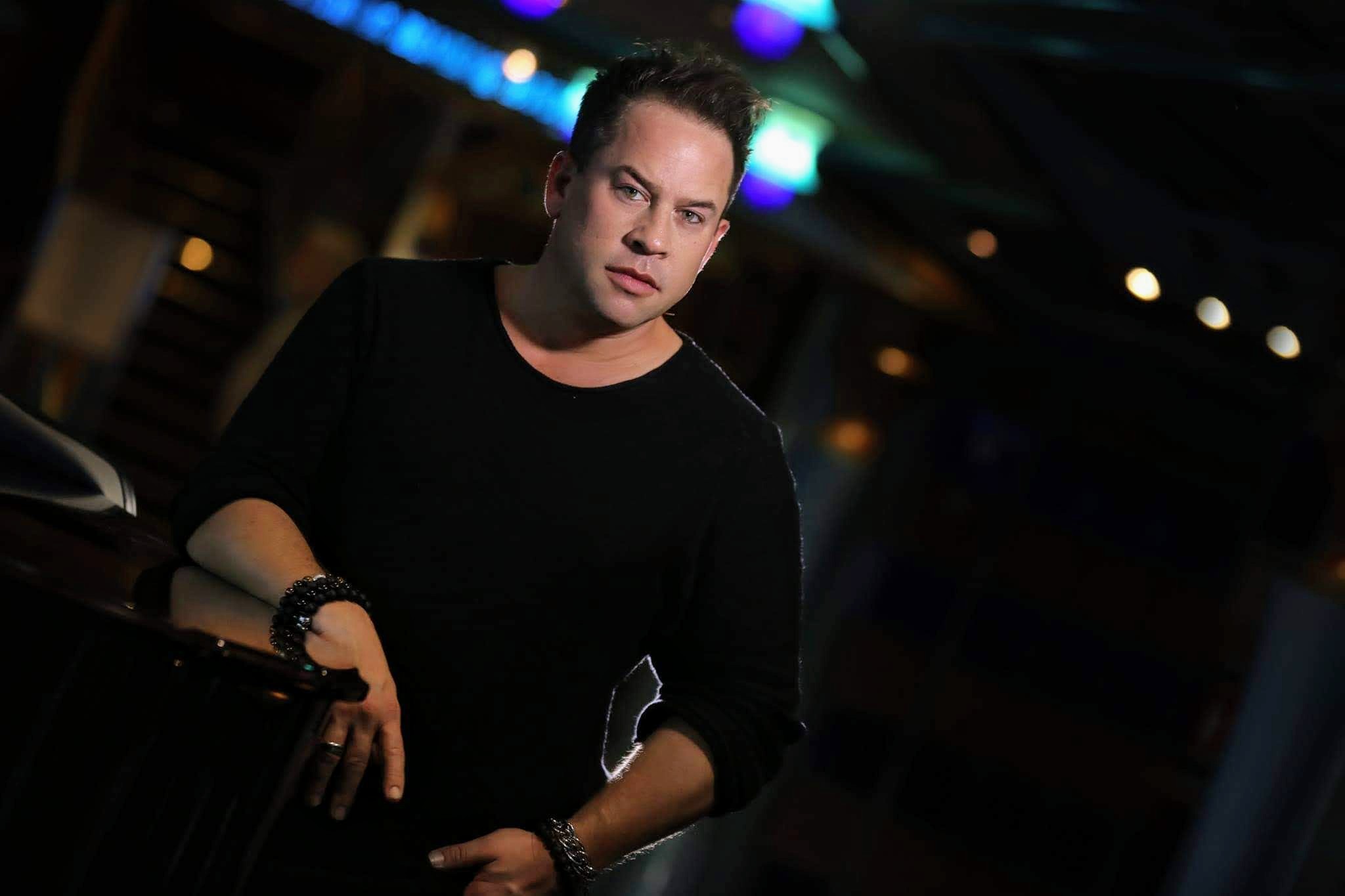 Erie native Bobby Borgia has taken an interest in magic since the age of five, since blossoming into one of the more respected names in the entertainment industry, regularly collaborating with major networks, movie studios, and musicians in the areas of illusion and effects design, technical advice, and creative consultation.
Magic makes a comeback
Bobby Borgia has never been accused of demonic dealings during his globetrotting career. Nor has he ever contracted yellow fever or been shipwrecked with a cargo hold full of gold and jewels off the coast of France — all things Kellar experienced after his breakout tour. (It's safe to say that education and world travel have come a long way in the past 150 years). Nonetheless, Borgia's life has been anything but boring.
"I've had a very interesting career," Borgia admits. That feels like an understatement. His work as a performer, illusion designer, magic consultant, and technical advisor has taken him to 87 countries. His talents have been recruited by nearly every major network (or one of their subsidiaries), entertainment juggernauts such as Disney, casinos, cruise lines, and some of popular music's biggest names. They've surfaced on stage, screen, and in everything in between. He says it's unlocked a "whole different world" he never could have imagined.
He credits his success not to sorcery, but to "a lot of failing and learning, a lot of drive, focus, never giving up … I don't care what happens, just don't give up."
Not when the market for magic is this rich. It's everywhere. Television shows like America's Got Talent, Masters of Illusion, and The Carbonaro Effect. Movies like The Prestige, The Illusionist, and Oz the Great and Powerful. Magic-themed destinations like The Magic Castle (Los Angeles), Chicago Magic Lounge, Wizards at Universal (Orlando), and another we'd like to mention...
Kellar's, a Modern Magic and Comedy Club at 1402 State St. — just a block away from where the Real Wizard of Oz's childhood home once stood in Erie, Pa.
Imps 'n' shows
Still wondering about the whispering imps? Close the Kellar's door or you might let one out. These diminutive diablos will be literally crawling out of the club's walls soon enough (with a bit of coaxing from 3D micro-projection technology).
For now, though, they're just part of the scenery — living within mural-sized reproductions of Kellar promotional posters painted on the wall. The original illustrations were the work of the Strobridge Lithographing Company in New York and Ohio, and depicted Kellar consorting with all manner of infernal associates. The little devils seemed to be his favorite consultants, whispering the secrets to each new illusion — deceptions so incredible, so beyond earthly explanation, so dare I say impossible that they could have only come from the Great Deceiver himself.
Kellar's rivals might have contended the imps were whispering their secrets, as claims of plagiarism flew like pitchforks through sulfurous Hades air. Following the death of Heller in 1878, American critics wrote off Kellar as nothing but an impostor. The blow to his reputation was so severe that he was forced to cancel an entire U.S. tour.
In his absence, Alexander Herrmann (aka "Herrmann the Great") established himself as our country's most preeminent magician, which only further fueled Kellar's tireless pursuit of perfection. One assistant said Kellar wasn't projecting well enough on stage — so the Wizard put his 'stache to the blade. Another swore he knew how a magic box worked for a fact — so Kellar hacked it to bits with an axe. Every illusion was rehearsed and refined until it was indecipherable.
Such obsessive levels of quality control eventually did set Kellar apart. Truth is there are only so many types of effects — magicians disagree about the exact count, but the consensus is fewer than 10.
You can make something appear (production) or disappear (vanish)
You can turn one thing into something else (transformation)
You can destroy something and put it back together (restoration)
You can make one thing move to a different place (teleportation)
You can make two or more things trade places (transposition)
You can pass one solid object through another (penetration)
You can make something defy gravity (levitation).
Some magicians group teleportation and transposition together (transposition = double transportation); others include mind-reading (prediction) and escape artistry on their lists.
There's no question Kellar "borrowed" from others — sometimes heavily. One of his favorite sources of inspiration was John Nevil Maskelyne and George Cooke's Egyptian Hall, located across the pond in London. Egyptian Hall was a magician's Mecca, attracting visitors from around the world. Not only did Kellar use some of Maskelyne's more ingenious inventions in his own act (The Flying Cage, Psycho the Automaton), his performing troupe would also tour as The Royal Illusionists (the same name Maskelyne and Cooke used) and install their own Egyptian Hall in Philadelphia. If Kellar saw something he liked, he either bought the rights to it or devised a workaround.
Audiences were none the wiser. Of course they were curious about what Kellar did, but they were even more fascinated about how he did it. He had a doctorate-level understanding of the mechanics and optics that made each illusion work. He knew exactly when and how to misdirect the crowd's attention at the most critical moments. And above all else, he absolutely nailed the presentation, weaving elaborate backstories for spectacles such as "The Levitation of Princess Karnac," "The Shrine of Koomra-Sami," and "The Cassadaga Propaganda," each complete with on-theme props and costumes.
He believed that "you can never interest the modern public unless you are continually giving them something new."
All the way up until his retirement in 1908, Kellar's productions reflected a relentless drive to innovate. It's why in 1900 he was christened "The Peerless Magician." It's why his name became synonymous with sheer, unadulterated wonder.
Hook, line, and synchronicity
It's hard to fathom now, but there was a time when Bobby Borgia had never even heard of Harry Kellar. He was a teenager performing table magic at Oscar's Pub and The Station Restaurant. As fate would have it, dining out that night was a Mrs. Katherine Keller Blakely. She asked him if he knew who her uncle was. Borgia drew a blank, so she filled him in. "He was the greatest magician in the history of magic."
It wasn't until Borgia began traveling the world and rising in his profession that he truly began to realize how impactful and wide-reaching Kellar's legacy was. But there were many secrets yet to be revealed. "I knew he was an icon, but I knew nothing about him." That has changed drastically within the past five years, in particular after another chance encounter with Keller descendants, this one even more uncanny than the last.
Flashback to 2018 in New York, aboard the Carnival Horizon, the cruise line's then latest ship. Borgia had been closing out his shows with a video tribute to Kellar, with whom he had grown increasingly fascinated with as both a historical figure and a marketable concept. The cruise rep informed him there were some people in the front row who wanted to meet him. Who else but the Keller family?
"I was like, holy shit, are they gonna sue me?" Borgia recalls with a laugh.
They did no such thing. In fact, after sharing his vision of a more permanent Kellar homage in Erie, Rick (Katherine's grandson) and Jennifer Blakely were sold. They awarded Borgia unprecedented access to the Kellar estate, including photos, posters, memorabilia, and hundreds of personal letters between Kellar and his dear friend and renowned escape artist Harry Houdini. Dozens of these items now adorn the walls of Kellar's, a Modern Comedy and Magic Club. Dozens more will populate an upstairs museum in the future.
With these artifacts in hand, Borgia has become better acquainted with Kellar than just about anyone. "I feel like I even know who he was as a person. Forget what kind of a magician he was, I feel like I kind of know him."
Borgia has learned that Kellar was a very kindly and generous man, especially in regard to giving back to his hometown of Erie, where he would hold performances and donate to local charities almost every year. Borgia is inspired to do the same, professing a love for Erie greater than sponge candy.
"There's some kind of connection I can't describe," he says. "I've traveled the world two, three, four times, whatever … [but] there is something special here. And I see a lot of people with oars in the water rowing in the right direction."
Where Kellar's is concerned, he has had two very important individuals in his boat. The first is Kristi Lewonas, his high school prom date turned business partner. Lewonas brings vast experience in personal services and hospitality, having owned a hair salon for 22 years and been involved in the restaurant industry for several more.
Asked why their working relationship clicks, Lewonas attributes it to familiarity. "Sometimes I ground him a little; sometimes he makes me reach for the stars a little higher. So with his magic and charming imagination, and my skills being able to bartend and mop up the bathroom on the hospitality end, it's a great match. The yin and the yang." Borgia gives her a little more credit than that, saying "she's the reason this is here now."
But not the only reason. The other is Dave Litz Jr., owner of the former Jr's Last Laugh. Borgia was a seventh grader at St. Luke's when he caught wind of Litz's act at that year's Academy High School Talent Show. Borgia lost his mind when he saw Litz's guillotine illusion. "This giant blade came down, the head came off, went down to the feet, talked … oh my gosh." He could not stop raving about it.
Two weeks later, the guillotine prop and others arrived in his parent's driveway. He wouldn't know this until years later, but his father had written Litz a check for $150 to buy the entire setup. "I almost cried." After that, Borgia never saw Litz again. That is, until Borgia moved back to Erie and heard Litz (aka "Junior") was selling an even bigger setup — his highly successful comedy club at 1402 State St. Yet another Erie connection had come full circle.
Because of the wonderful things he does
Like Litz, Borgia is a stand-up guy, counting comedians among his closest friends. He didn't want to completely sever himself from Junior's proven business model, but he didn't want to settle for old (top) hat either. So Kellar's rotates magic and comedy weekly, while seeking to provide an atmosphere and customer experience that "feels almost like a different world," according to Lewonas. And maybe more importantly, an escape from the current reality.
"We are really trying to show people that [our club] is clean and safe. And that they can come in and be reminded after about 10 minutes to unfold their arms and it's time to relax, time to laugh. That's what is going to bind us to this community," Lewonas says.
And in turn, hopefully bind the community with another thread of its oft-neglected heritage. "We are the home of the real Wizard of Oz. How cool is that?!" Borgia exclaims. "It's like discovering a magic trick."
As for what's next? "A magician never reveals his secrets."
Matt Swanseger has never pulled a rabbit from a hat, but he has pulled many a previously frozen meal from his microwave oven. Unlike most magicians, he'll happily let the imp out of the bag on this and other phenomenal feats at mswanseger@eriereader.com