The Top 3 Albums from Erie Artists in 2014
There are many talented musicians in Erie -- these three put out the best albums in the last twelve months.
December 23, 2014 at 8:30 AM
Every musician has to start out somewhere, playing on hometown stages while honing his or her craft. Luckily for Erie, there are myriad talented artists that call Northwest Pennsylvania home, giving locals a chance to see something special whenever they go out and support the scene. Some petty great music came out of Erie County this year, and the Erie Reader is proud to present the best local albums of 2014.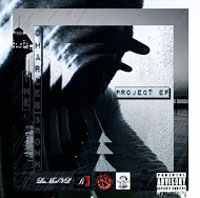 C.Brown, The Charles Brown Project
Powerful and provocative hip-hop, The Charles Brown Project packs tense urgency with gritty, intelligent lyrics and overflowing passion that all result in an album grounded in introspection that demands reflection without any alienation – all unfurled in an intensity of his sharp observation that leaves listeners breathless.
NatasK, I Keep It Moving
I Keep It Moving's high-end production and thoughtful genre blending set it apart, as NatasK showcases his talents as more than an EDM artist, displaying fresh perspective on where  electronic music's headed – not where it's already been. The album spins cleanly front to back, demanding listeners to bask in and absorb its layered richness.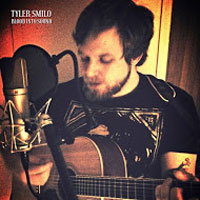 Tyler Smilo, Blood Into Sound
Nifty studio effects can be nice, but sometimes simplicity is the best weapon a musician can have. Tyler Smilo embraces the concept on Blood Into Sound, wielding his guitar and passionate vocal delivery to create a stirring 10-song album that hits you right in the gut with its earnestness.