The Top Three Albums from Erie Artists in 2016
Check out three of the best full-lengths from around the area.
December 21, 2016 at 11:30 AM
There's still a steady supply of great local music these days. Once again, plenty of fantastic EPs were released: The Dean's List by hip hop quartet The Dean, the ethereal dream pop of Hypnausea by Flower Crown, the youthful rock of First to Eleven's Out of Time, emcee C. Brown's evocative The Feels, and last year's late entry Get Livid by Lake Effect Hardcore flame-keepers Livid Life, just to name a few. Some artists went with lengthier offerings, and here are three of the best full-lengths from around the area.
Maddock – It's Drowning Out
Listen: maddock.bandcamp.com
A shockingly mature album from a young Erie trio, It's Drowning Out has an unmistakable energy about it. The raw, lo-fi recording perfectly packages the band's danceable indie rock sound. Andrew Henderson's lyrics are artfully clever, with plenty for listeners to unpack. The album remains diverse while existing comfortably within a unified sound. Noises pop and chirp and tempos rise and fall, altogether making it one of strongest local releases in some time.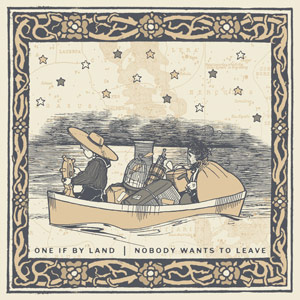 One If By Land – Nobody Wants to Leave
Listen: oneifbyland.bandcamp.com
Genuine punk rock is something the world is losing all too quickly. One If By Land's Nobody Wants to Leave stands heartfelt and urgent, pleading with listeners to hold on to the best times of their lives. The impassioned songwriting of Fred Oakman (ex-frontman of Signal Home and the Twirpentines) remains as strong as ever, filled with emotional singalong choruses and expert musicianship that sounds great every single time it's played.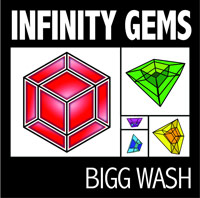 Bigg Wash – Infinity Gems
Listen: biggwash.bandcamp.com
Infinity Gems stands on the outer limits of inventiveness. Bigg Wash (secret identity: Abdullah Washington) weaves together spoken word poetry and narrative sketches to craft a remarkable album. The rhythmic meter of Wash's voice adds musicality to an often unaccompanied vocal delivery. Creative, theatrical, and ambitious, the album is an impressive example of our area's eclectic pool of local talent. – Nick Warren