The Way I See It
Erie's USPS mail-sorting facility is on the chopping block, again.
September 17, 2014 at 7:55 AM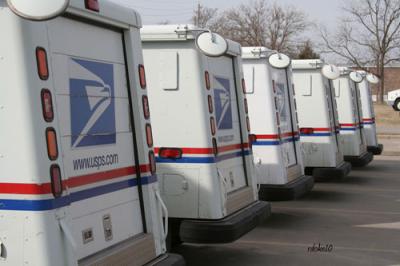 Back in 2012, the U.S. mail-sorting facility located at East 38th Street was planned to close as part of a consolidation effort to save the U.S. Postal Service. However, in that first round of cuts, that facility was saved. At the time though, the plan was to consolidate processing at 140 of 461 (roughly 25 percent) facilities by 2013.
But that was only a temporary reprieve.
Today, the plan calls for an additional 82 facilities to be closed in 2015, again including ours. If the mail-processing facility does actually close this time around, nearly 120 jobs in Erie could be lost or displaced.
On June 30, the U.S. Postal Service ended their fourth quarter with a net loss of
$2 billion, compared to a net loss of $740 million this time last year, and twenty-one of the last twenty-three quarters have reported a loss. In addition, for the last eight years (32 quarters), first-class mail has continued to decline in volume.
Even though since January – due to their mail price increase (and possible marketing initiatives) – their operating revenue increased 2 percent ($327 million) compared to the same time last year, when in the same quarter their expenses increased by $1.5 billion.
So, essentially, for every $1 increase in revenue, the expenses of the Postal Services increased by $5.
This decline shouldn't come as a surprise to anyone, however. Since the postal services announcement back in 2012, their reasons for closing and consolidating haven't changed – and neither have trends. As a society that continues to grow technologically every day, there's a natural and continual rise in the use of email and social media as primary means of communication.
In addition, continued burdensome labor costs and the growth of shippers, such as FedEx and UPS, don't help the Postal Service any either. In the last three years, the group has lost $26 billion – the upcoming closings will only help save $750 million.
Understandably, local citizens are concerned. Our facility is tentatively slated to close on April 18, 2015. On Tuesday, Sept. 9, Erie County Council unanimously passed a resolution for "the continued operation" for our eastside facility, requesting that Congress and the U.S. Postmaster General delay the closings.
County Councilman Jay Breneman, who represents southeast Erie, is the one who sponsored the resolution. Breneman has stated in a WSEE report that the closure would hurt senior citizens, people in poverty, and other citizens, as well as local businesses that rely on daily mail service.
And his concerns are understandable.
If the processing center were closed as planned, that mail would likely be sorted at facilities in Rochester, N.Y., or Pittsburgh. In addition, jobs would be affected – that's not to say all of them would be lost, but there would most likely be displacement to some degree. And it would impact efficiency and mail delivery.
However, at the end of the day, the question is this: If you were running a business that has been hemorrhaging money for the last six years, what would you do?
The way I see it, it's tough to make drastic changes in any sector (let alone the government) overnight – and marketing initiatives and price increases don't seem to be working. Most likely, without a complete 180 of the operation, the facility will eventually close, and right now, we are just prolonging the inevitable. If we are lucky enough to keep it open, as a community, we should start to explore other alternatives should the facility ultimately cease to exist. Because even though it's a government-run entity that is here to serve the people, at the end of the day, it's still a business. And at some point businesses have to make sacrifices that can have direct and unfortunate consequences.
I learned long ago that it's not what happens to you in life, but how you deal with what happens. As we progress, we need to adapt to the ever-changing needs of society. Difficult decisions have to be made, and we have to look at sustaining the long-term needs of America even with unfortunate short-term results.
The truth is, there's always a solution to these problems – sometimes we just have to be more creative in finding it.
Love? Hate? Agree? Disagree? I want to hear from you. Email me at rStyn@ErieReader.com, and follow me on Twitter @rStyn.