Time is Ripe for 814 Fresh Box
Two local farmers, Lisa Dvorak and Amanda Hines, have assembled an impressive local CSA package
April 29, 2020 at 11:45 AM
On a blustery December day, a long cardboard box was delivered to my front porch, filled with delectable delights.
Inside, under layers of newspaper, I discovered butter lettuce; mixed microgreens; real maple syrup in a leaf-shaped bottle; cranberry salsa; mild Italian sausage; a half-dozen pastured chicken eggs, and other goodies.
To preserve any leftovers, there was also a beeswax wrap, illustrated with pretty pink and red strawberries and knotted with ribbon and twine. The wrap, made by the Conscious Food Project, can be washed with mild soap and tepid water for reuse.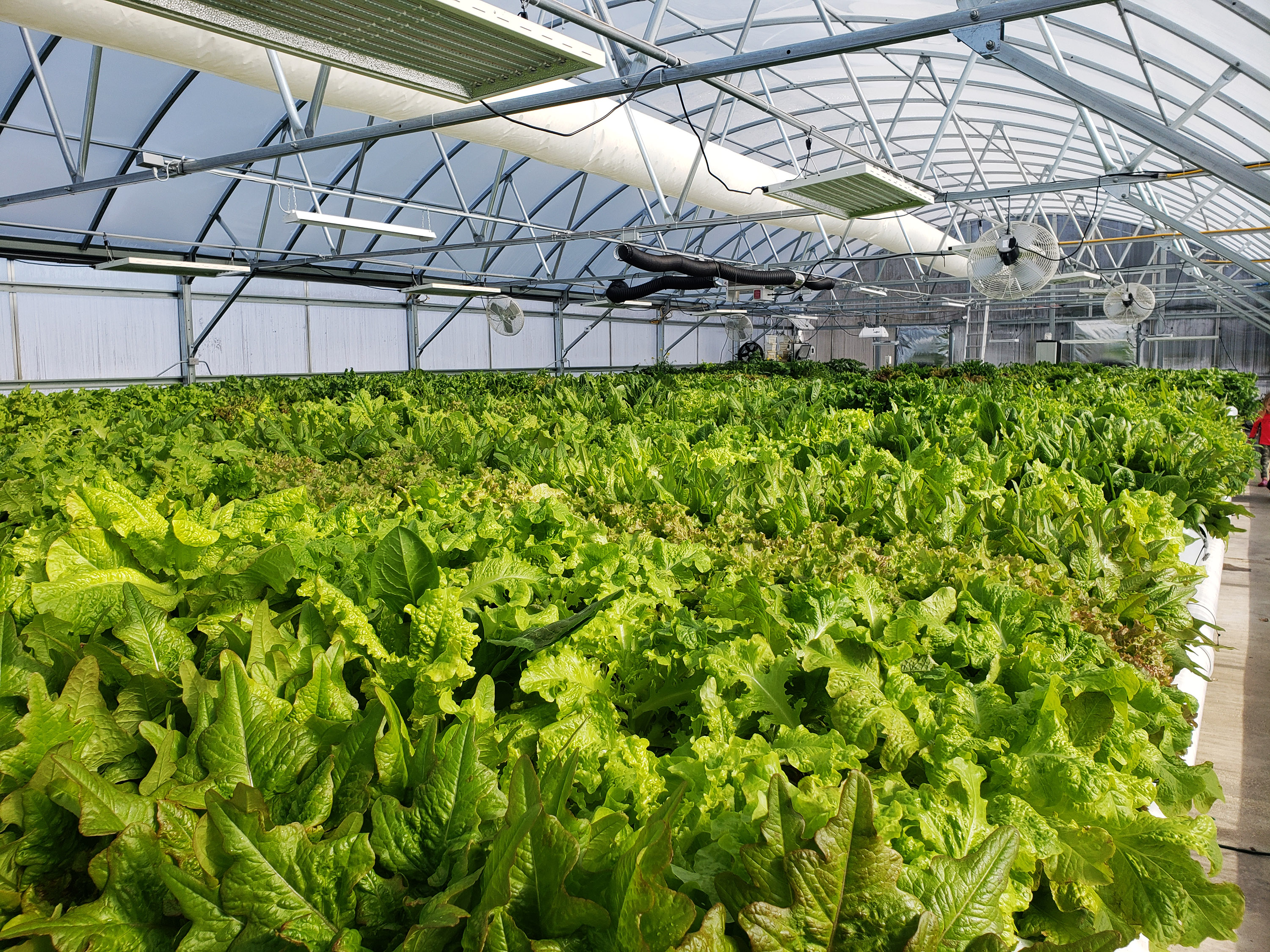 The owners of Live and Learn Farms, in Edinboro, and No Dirt Farms (pictured above), in Fairview, have collaborated to start a new Community Supported Agriculture service. Amanda Hines started No Dirt Farms four years ago. She uses hydroponics to grow lettuce, other greens, herbs, peppers, and strawberries.
I was fortunate to be part of a test-market plan for a relatively new Community Supported Agriculture (CSA) venture, 814 Fresh Box, started by Lisa Dvorak, 43, of Live and Learn Farms in Edinboro, and Amanda Hines, 36, of No Dirt Farms in Fairview.
In the dead of winter, I relished the chance to eat healthy, locally produced foods.
Now, in the age of coronavirus, their CSA start-up is proving to be especially valuable and relevant. Dvorak and Hines have adapted their business to serve new customers as others have slipped away.
I also admire these two female entrepreneurs because agriculture is just one part of their busy lives. Dvorak, the mother of two, also works at a preschool, which is now providing lessons and activities online. Hines, who has a three-year-old, is pregnant. During normal times, she also operates her own hair salon – Creative Artistry in Hair – and works at Bistro 26 and her sister's photo studio, Action Shots Erie.
Hines began her hydroponic business, No Dirt Farms, four years ago with her dad, Robert Buzzanco. "I started tinkering to see if I could grow stuff. He's the engineer behind the whole farm. He built the greenhouse and it's all fully automated," she said.
She started with lettuce but also now raises herbs, peppers, and other greens. She recently began growing strawberries. 
Dvorak specializes in microgreens as well as fresh chicken and duck eggs, but she also has a bounty of other fruits and vegetables at her farm, which she runs with her husband, Jeremy, who works full-time for Verizon, and with help from their two children.
Two weeks before COVID-19 hit the country, Hines had received her Good Agricultural Practices (GAP) certification from the U.S. Department of Agriculture. She was ready to branch out to other outlets, in addition to such places as Edinboro Market and the Oasis Market in downtown Erie (where her products are still available).
The GAP designation meant she could sell to "hospitals, schools, and grocery stores," including Wegmans and Metz Food Service. But those new accounts are gone for now.
Dvorak, who also sells to Edinboro Market, Oasis, and Whole Foods Co-op, lost customers, too. "Restaurants have stopped ordering from me," she said.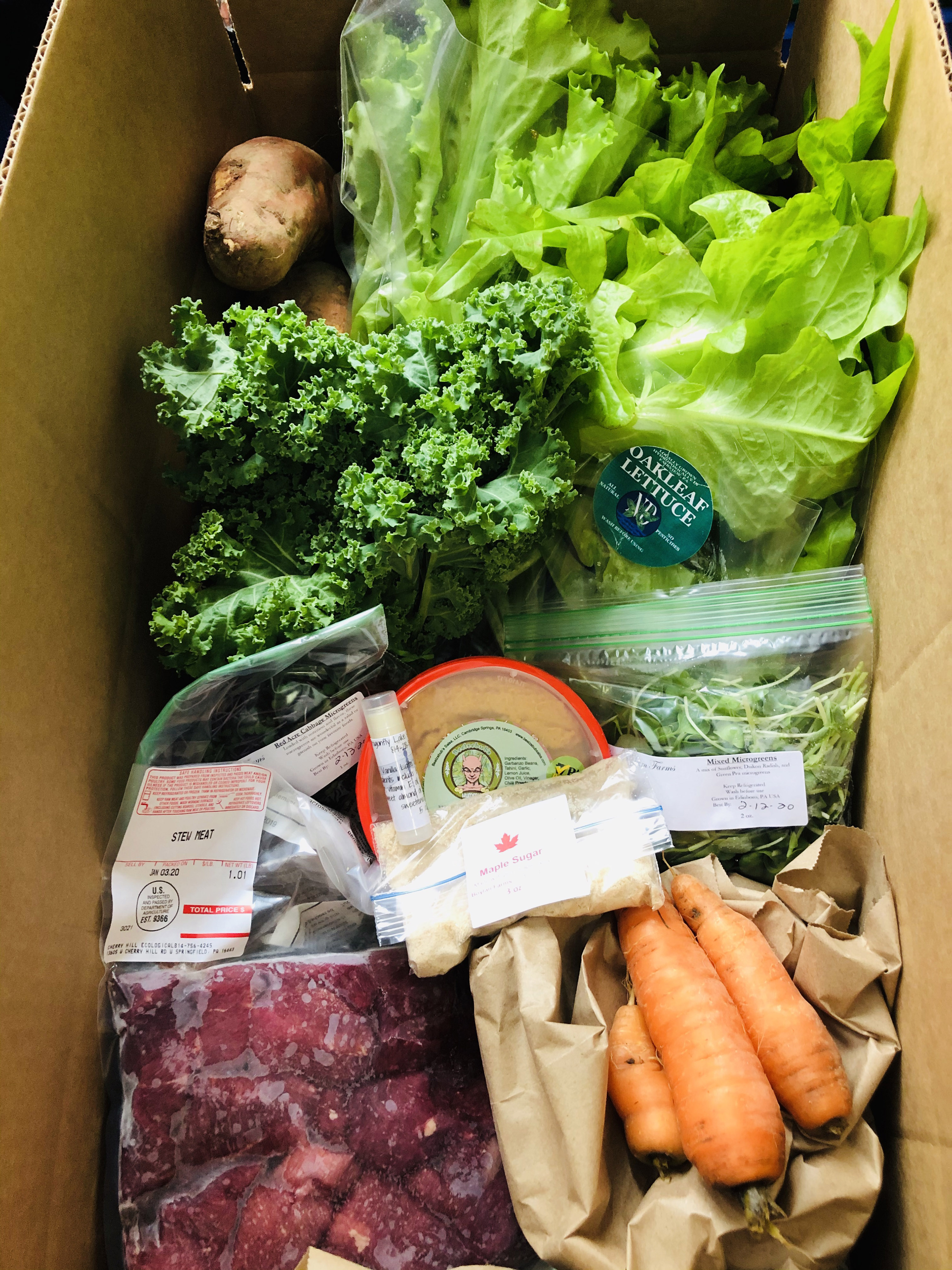 814 Fresh Box is a new venture in Community Supported Agriculture. Two local farmers, Lisa Dvorak and Amanda Hines, assemble the boxes and deliver them to five locations in Erie County for pickup on the last Friday of the month.
But their CSA boasts several built-in advantages.
First, 814 Fresh Box isn't limited to the foodstuffs that Dvorak and Hines grow. Rather, their CSA box showcases between five to 10 local producers every month, depending on availability.
"Not only do you get great, fresh local products, you also get a list of all of the producers and their contact information, information about what was included," Dvorak said. "Then I also do recipes. I keep the recipes very simple and only use things you have in your kitchen," she said.
Customers have been surprised at the variety of items, she said. "Since Amanda and I grow year-round, our produce is always available. In January and February, we used a lot of what local farmers had in cold storage – onions and carrots and potatoes and garlic – and it was all beautiful," she said.
But an 814 Fresh Box contains more than vegetables and fruit.
"Each month the boxes have been filled with amazing items such as lettuces, microgreens, kale, Asian greens, eggs, herbs, sweet potatoes, garlic, carrots, mushrooms, onions, nut mix, honey products, hummus, salsa, maple products, lotion, lip balm, ground beef, ground pork, stew beef, sausage," Dvorak said. "The most amazing part is that all of these products are locally grown and made!'
Customers have two options: the $40 box (without meat) or the $50 box (with meat). "Right now, we offer beef and pork. We're hoping to add chicken in the summer," said Dvorak.
Hines also touts the economical price for their CSA. "You don't have the massive undertaking of a $600 to $700 CSA that you have to pay upfront. It's $40 to $50. You can skip a month, if you're going to be on vacation, so it's very convenient."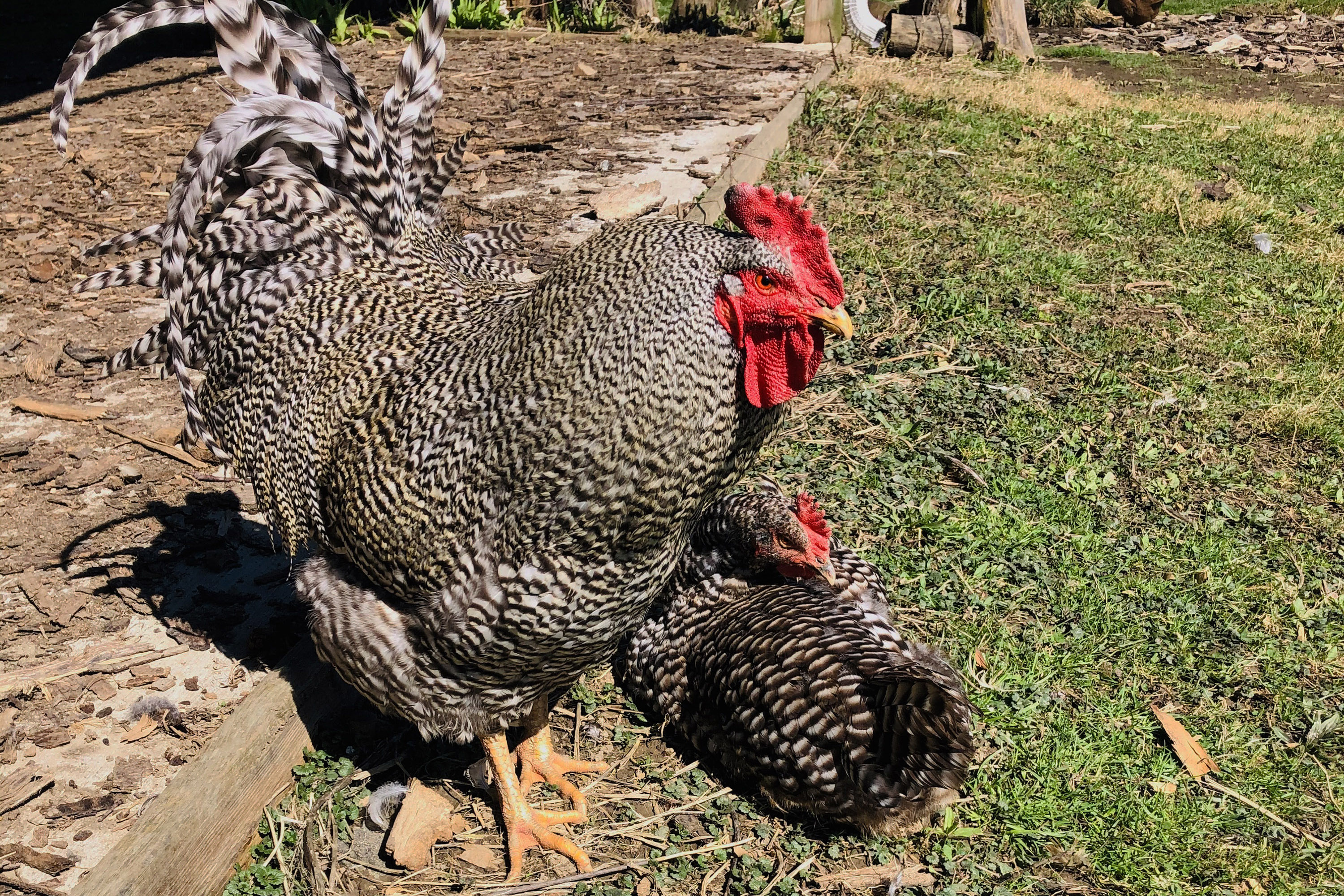 Chickens at Edinboro's Live and Learn Farms
Dvorak and Hines hatched their concept for 814 Fresh Box after they met at a farmers' market a few years ago. "We chatted and kind of had the same idea. We were both in the same little niche, growing green year-round," Dvorak recalled.
Originally, they envisioned selling their CSA boxes to people working at big local companies. "But that's not really how it panned out," said Dvorak.
Instead, they test-marketed 814 Fresh Box to various people, including the parents at Dvorak's preschool and to people like me.
 "We wanted to give it a try to get feedback, see how it works, work out the logistics of putting it all together, to figure out the best way to deal with producers and customers," Dvorak said.
Deliveries are made to five locations in Erie County on the last Friday of the month. Orders must be placed on the Monday before delivery. 
I missed the April order date. I won't be tardy for May.
Fresh facts
Visit www.814freshbox.com or the 814 Fresh Box Facebook page to learn more and to place your order. Orders are due on the Monday prior to the last Friday of the month, when boxes are delivered to five sites in Erie County. Deadline for the next order is May 25, with delivery on May 29.
LIZ ALLEN made her family's traditional Italian sausage and scrambled eggs, with cranberry salsa on the side, for Christmas brunch using items from 814 Fresh Box. You can reach her at lizallenerie@gmail.com.