To Do List
There's more to life than just surviving. Here's a short list of events of which you should take note.
February 19, 2013 at 11:54 PM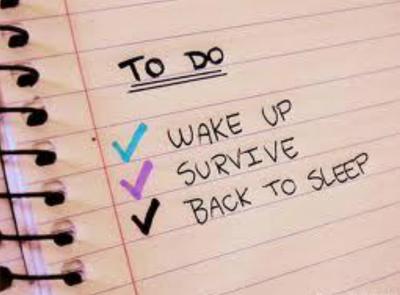 Lights, Camera, Action!
On Sunday, Feb. 24, all of the stars will gather to one place, walking up the red carpet while photographers snap shots left and right of these glitzy guys and gals ready to take in the Academy Awards right in downtown Erie.
Yes, some of those Hollywood film-types will be a mere 36-hour drive away in California, but thanks to Lights, Camera, Action! you too can get caught up in the heat of the biggest night of the movie industry, right in this town. That's right, a proper red-carpet bash for cinephiles, partyphiles, and whatever other philes are all about a good evening at the Erie Art Museum.
"You can go to Cleveland and Pittsburgh and New York and L.A. and they'll have one big Oscar party in the city that everyone goes to, so why can't Erie?" asks John C. Lyons, executive director of the Film Society of Northwestern Pennsylvania. "We want to have Erie be a destination for film. [The Academy Awards] are Hollywood's biggest night, so you have an Oscar party, a big blowout celebration."
While Lights, Camera, Action! offers you Reader readers a chance to witness the many storylines of the awards unfold (Will "Argo" become the first Best Picture winner since 1989's "Driving Miss Daisy" to not be nominated for Best Director? Will either youngest-ever Best Actress nominee Quvenzhané Wallis or oldest-ever-nominee Emmanuel Riva take home a golden statuette? Will Tommy Lee Jones ever smile?), the night will also feature hors d'oeuvres from Bertrand's Bistro, drinks, and plenty of opportunities to win prizes, all while JET 24's Jill McCormick plays host for the night.
Think you can predict the Oscar winners? Then you can fill out a ballot while you're there and be a winner yourself. Want to show off your knowledge of cinema? Well, then bring your beautiful minds and put your opponents in a hurt locker.
"It's kind of getting back to the idea of watching the Oscars with your friends and having a good time, hopefully winning some stuff, having some drinks, and hearing some good music, just the way it should be," Lyons says. "Just the way it is in Hollywood – except Brad Pitt won't be sitting next to you. Maybe next year."
If all this sounds of music to your ears, then make sure to head down on Oscar night. Tickets for the night cost $45 each or $85 for two and are available at brownpapertickets.com/event/309972 or at the door, which opens at 7 p.m. VIP tickets are $100, which come with early entrance at 6 p.m., a closed-off section that features more Bertrand's Bistro goodies, music by the Collective Voices Trio featuring Stephen Trohoske and Tony Grey, and an open bar.
Don't sit home at the apartment like ordinary people; come on out for Lights, Camera, Action! and see where Erie's stars were born to be.
 
Ekoostic Hookah w/ Scarlet Ledbetter CD release party
One band has been touring since its creation back in 1991, even hosting a biannual music festival. The other has been around for two years after quickly gaining attention in the Erie area and will be releasing its debut album.
On Friday, Feb. 22 at the crooked i, these two groups will be sharing the stage.
Psychedelic rockers Ekoostic Hookah and local rootsy string trio Scarlet Ledbetter will share the stage for one big night. Scarlet Ledbetter, whose newest self-titled album will be available to the public, may be just two years old, but there's plenty of experience behind the strings, with Shotgun Jubilee's Dominick DeCecco and Paper St.'s Tanner Edwards backing lead singer/songwriter Keith Wilson.
"I think we just have a good chemistry as a band," Wilson says. "It even kind of seemed that way when we first came together, even before our first gig. When we set up in the studio, we just recorded the songs all together like we would live and just went back and cleaned it up a little bit."
Even though this isn't the band's first time at the rodeo – or the crooked i, for that matter – Wilson admits that this particular show will be special.
"For me, personally, it feels like a big deal," Wilson says. "I'm really happy with the way the CD came out. I guess that since it's more of my thing in the way that I write the lyrics and arrange the songs, it's kind of cool to just be putting it out there. I feel as though it's going to be a good night. Either way, for me it's going to be fun."
With Scarlet Ledbetter and Ekoostic Hookah taking the stage, it should be fun for everyone else too.
 
A Benefit for Kelly Jacobs Tapper
At one point or another, everyone needs a little help from their friends. Luckily for Kelly Jacobs Tapper, she has plenty of them.
Tapper, who was diagnosed with multiple sclerosis last December, has maintained a positive attitude despite her ailment, so the rest of us can – at the very least – support her by going to the Benefit for Kelly Jacobs Tapper starting at 2 p.m. Sunday, March 3 at The Brewerie at Union Station.
For just $5, guests will be treated to live music from the Collective Voices Trio with Stephen Trohoske and Tony Grey, Eric Brewer and Friends, and more. In addition to the shows, a Chinese auction featuring items donated by local businesses and artists will be held, as well as other surprises.
Alex Bieler can be contacted at aBieler@ErieReader.com, and you can follow him on Twitter @Catch20Q.