To-do List
C. Brown CD release party at the crooked i, and Lost Orchards take the stage at Urarro Gallery
August 21, 2013 at 8:21 AM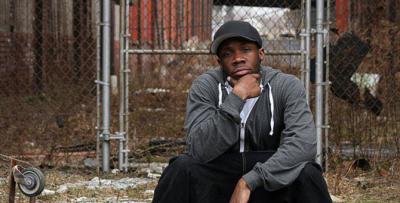 Drips & Beats: The Revelation Party
The power of addition is a wonderful trick to take something pretty cool and help make it even better. Found some ice cream? Add in your favorite toppings for a killer sundae. Got a cool-looking stick? Add a spiked ball and chain and you got yourself a sweet flail. Have a coming-of-age musical in mind? Add Gary Coleman and a bunch of singing puppets and now you have a Tony-winning Broadway musical.
The same principle can work for musicians as well. Take local rapper C. Brown's "Delirium" for example. The release from last year showcased the MC's lyrical abilities, as he recapped a turbulent year; but after looking back on his third project, C. Brown felt as though he needed to add to the story. This musical addendum results in "Delirium:Revelation," an extended release that he says will help "close out the story."
"The theme with the original 'Delirium' was based on things that I was going through, my confusion and trying to figure out things with my life," C. Brown explains. "The extra songs, the 'Revelation' part, are me seeing the light, starting to see things clear. It's like I'm seeing the light at the end of the tunnel."
However, this tale can't come to a proper end without a celebration, so Drips & Beats will play host to the "Delirium:Revelation" CD Release Party Thursday, Aug. 22 at the crooked i, helping the Erie Reader 40 Under 40-alum C. Brown close out this chapter with a hip-hop hoopla. For just $3, you'll get to see your monthly dosage of Drips & Beats goodness as Juicebox, Calikko, and Devious all take the stage before C. Brown finishes off the night.
"I'm going to try and take [the audience] through a journey, performing songs from older material – the first two projects I did, the original 'Delirium,' things like that," C. Brown says, while working in the studio on some new material, looking to add the final strokes to his sonic canvas. Last winter, we got another taste of what C. Brown offers, and this Release Party provides the cherry to his "Delirium" sundae.
Lost Orchards
Seven years ago, Ron Freeman left Erie. After several years and multiple bands, the singer/songwriter moved on to Columbus, Ohio, where he started playing in more bands with fellow Erieite Chris Vogt. There he met his wife Savannah at an open mic, eventually leading to the birth of his current band Lost Orchards. Now, all these years later, Freeman is poised to make his musical return to The Flagship City.
"I'm very excited. It's been six years since I played anything back home," Ron says in regards to his Saturday, Aug. 24 show at Urraro Gallery. Before leaving Northwest Pennsylvania, Ron was a notable player in the local scene, heading Ron Freeman & the Deaf Kids. Now he and Savannah will be able to showcase what they've been working on over the past few years in an acoustic duo set.
Inspired by the indie-folk sound that Ron's been rather keen on since he was younger, Lost Orchards intertwines lyrically-driven tunes, arresting arrangements, and lovely harmonies.
"When I started writing, it was generally a little more country," Ron says. "I developed past the country songwriting into indie the more indie songwriting while keeping that sort of instrumental feel as well. It's very indie folk. I look at song structure ideas from more indie artists like R.E.M., that sort of thing and then instrumentalize with this guitar, piano, banjo, and mandolin sort of set up, so it comes off way folkier than the indie-rock songwriting influence."
With a few EPs to the band's name, including a concept release with a series of love songs from the perspective of a presidential assassin and more electric bunch of tracks dating back to Ron's Erie days, Lost Orchards has plenty of tunes to whip out at Urraro. You'll never hear us at the Reader complaining about new songs however, which is great since Ron and Savannah will be performing some fresh tracks from a full-length they hope to start recording later this year.
It may have taken over half a decade for Ron to come back and play in his hometown, but it's better late than never when it comes to welcoming back one of our own.
Alex Bieler can be contacted at aBieler@ErieReader.com, and you can follow him on Twitter @Catch20Q.