Top 5 TV Shows of 2022
In a golden age of content, here are our favorites from the past year
January 4, 2023 at 2:15 PM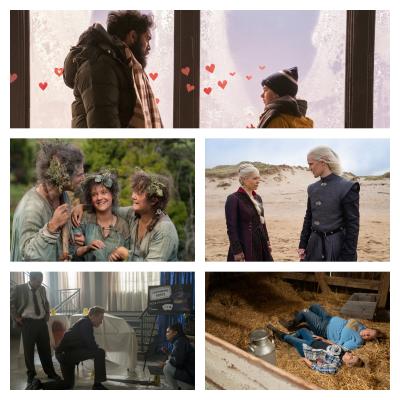 Television as a medium has never been the way it is now; some may even say we're in a Golden Age, simply due to sheer quantity and quality of content. As the pandemic created a larger audience for entertainment consumed at home, made for TV movies don't have the same low-quality stigma as they once did. And with now over 200 different streaming services available to consumers, and with a large number of those streaming services creating their own content, the amount of entertainment available at our fingertips at any given time is staggering.
Not that you asked, but here are my top 5 favorite/most remarkable shows that I watched in 2022 (I mean, not counting the embarrassingly large amount of Chopped episodes I watch with a giant bag of gummy bears after the kids are finally asleep). This list is also limited to the streaming services to which I subscribe (so my apologies to Ted Lasso fans and the like, no Apple TV for me). And while I won't include it here as it is far from new and the latest season does not stand out from the others, there really is no better show on television currently than the Great British Baking Show. It's a point that is impossible to argue.
So here we have it. What I enjoyed most on my television in 2022.
Station Eleven // Season 1 // HBO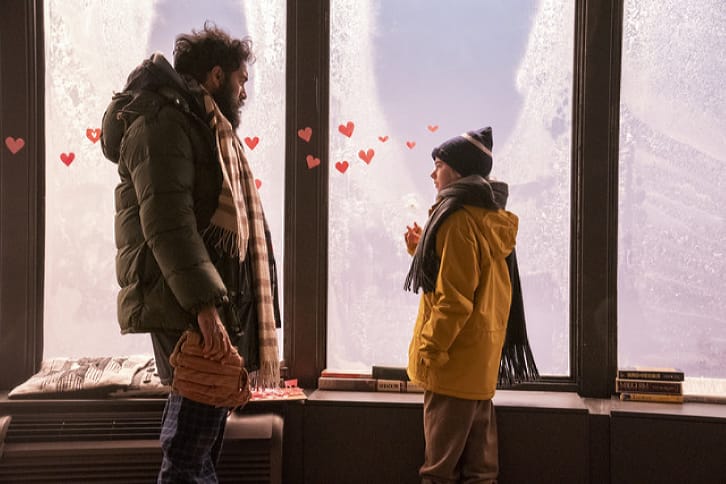 The final episode of Station Eleven was released in January of 2022, so I'm taking that technicality and running with it so I can include this show on my list (and I'm making the rules for this list anyways, so who cares?) This show would likely make my top five list of all time, it's so good. Station Eleven took the question: do we need art about a pandemic during a pandemic? And gave the answer: an emphatic YES. Taking place in a world that was suddenly and tragically thrust into a very deadly pandemic, telling the stories of a few of the survivors (throughout multiple, very cleverly created timelines), and how their lives intertwined through a story in a handmade comic book. 
Amidst the action of attempted survival, the difficulty of grief, and the letting go of the old world, more than anything this show is about the endurance and importance of artistic expression. It is self-conscious in that regard: a show (art) was created to help us deal with the grief of the pandemic, while its subject matter is about dealing with the grief of a pandemic through art. This show was movingly and brilliantly acted and the scenes are often breathtakingly beautiful. Sidenote: I never knew I could be so inspired by Shakespere in this day and age. 10/10 would recommend.
House of the Dragon // Season 1 // HBO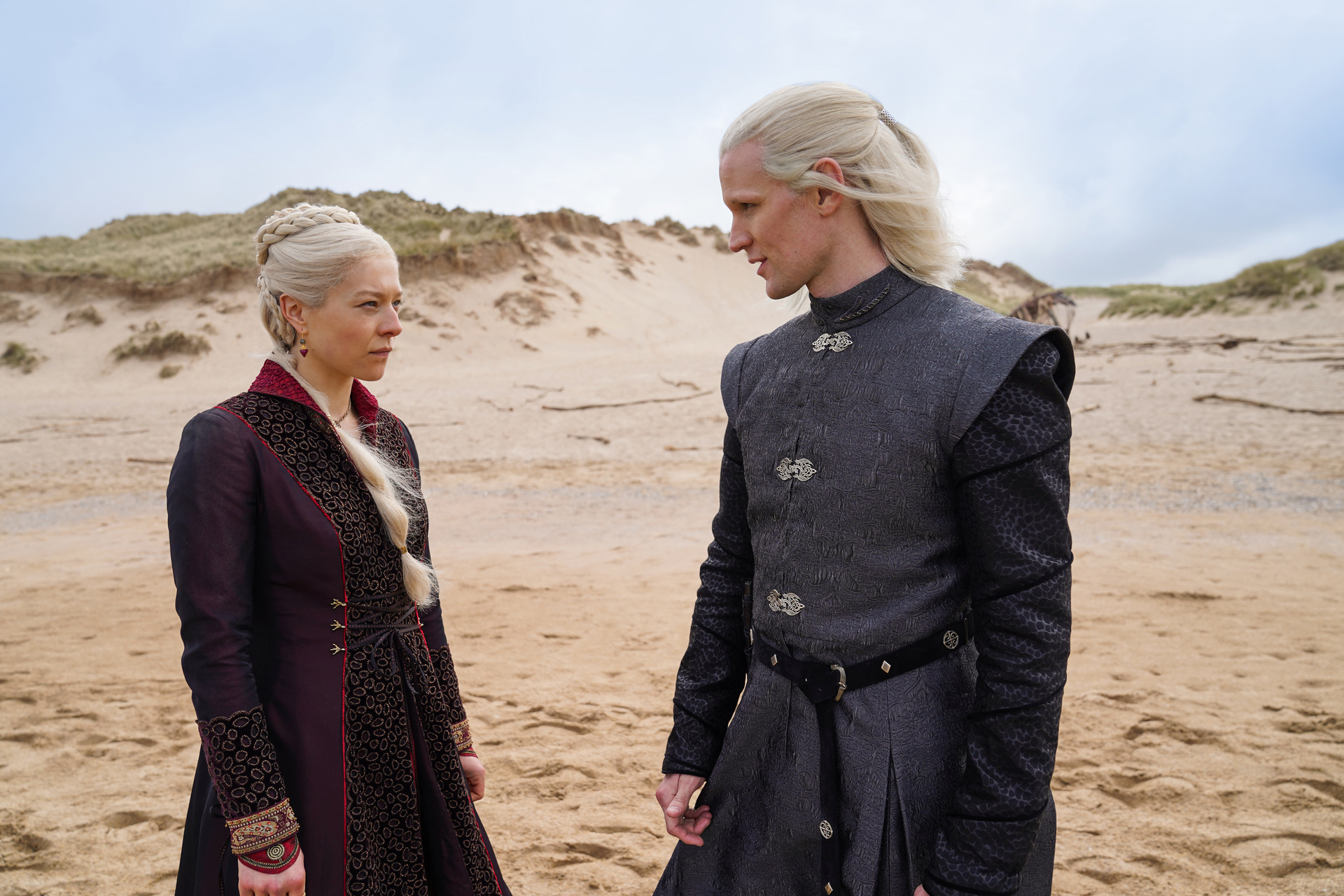 I mean, duh. If you're one of the 46 million viewers who enjoyed Game of Thrones, I imagine you likely anticipated this show greatly (even if, like me, you were kind of mad at George R. R. Martin and company for peacing out too soon and suddenly on GOT). House of the Dragon was like GOT on fast forward. As the story-jumps through time (and with different castings) were jarring at first, I eventually welcomed the accelerated timeline as it moved the show through a lifetime of distraught familial succession in one season. 
An intimate look at the reign of the Targaryen dynasty 200 years before GOT, in the final decades of its peaceful occupation; incest, violence, intense sex scenes, and dragons abound, of course. Besides that, this show has the brilliant storytelling, top notch acting, and incredible scenery one has come to expect from the franchise. And for fans of (early seasons) Daenerys, you'll find strong feminist kin in Rhaenyra. If you're like my husband and I after watching this show, you'll commit to a full GOT rewatch, and in doing so, notice more throughlines of the Targaryen story in both shows. Not for the faint of heart, that "Red Wedding" episode is just as hard to watch the second time around.
Murderville // Season 1 // Netflix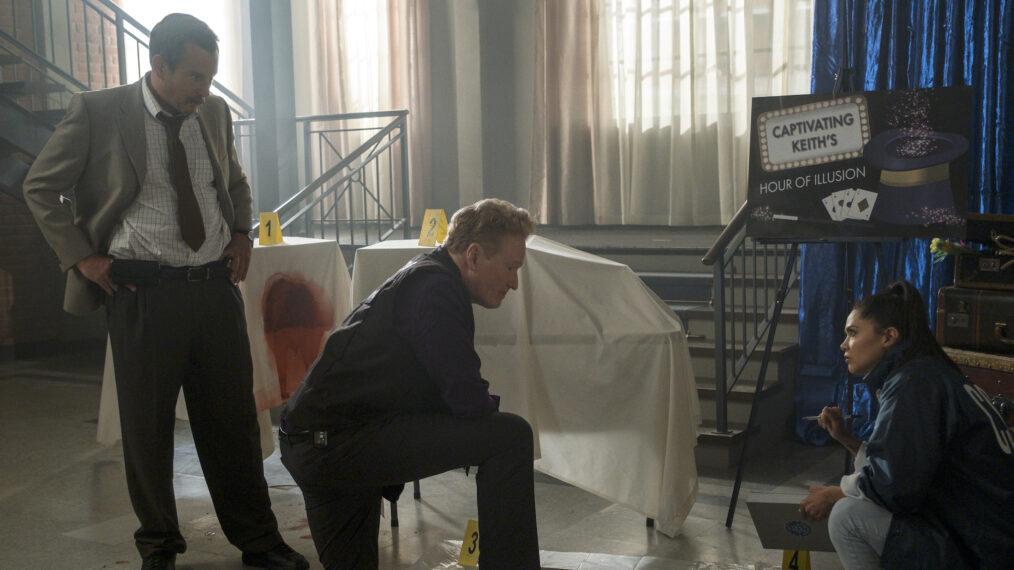 And now for something completely different. I just happened to watch the holiday special of Murderville last night and I was reminded of how hilarious this show is; like full on belly laughs, tears streaming down my face, etc. The show is a spoof on a crime drama starring Will Arnett at his most Will Arnetty in the character of Terry Seattle, detective. The show is semi-scripted, but only for the regular actors and each episode features a clueless guest celebrity joining the show with NO script, as they are assigned to solve a pat murder alongside Arnett. Hilarity ensues and the situation created ends up becoming naturally occurring improv comedy. I think the best parts of a show like Saturday Night Live are when the actors break character because they can't help but laugh, and this happens A LOT in Murderville. Standout guest stars include Conan O'Brien, Marshawn Lynch, Kumail Nanjiani, Ken Jeong, and Maya Rudolph. 
Somebody Somewhere // Season 1 // HBO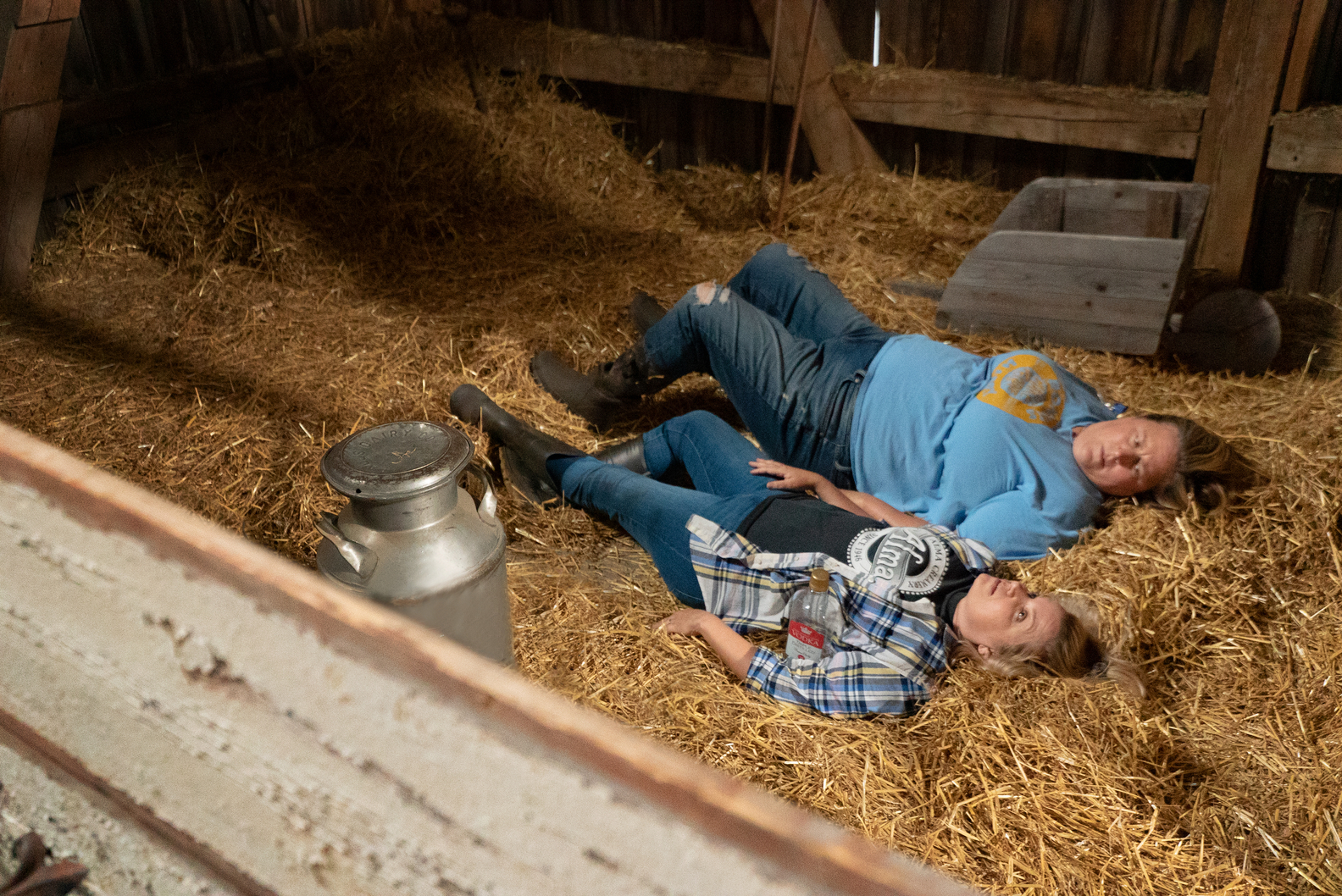 Aaaaaand we're back on HBO. They do a really good job, what can I say? Somebody Somewhere is a show that's right up my alley: regular people dealing with regular shit by being radically themselves. Lots of moving conversations, unexpected friendships, the difficulties of family relationships, and learning to fully embrace who you are. The setting is a sleepy Kansas hometown of Sam (played by the brilliant, hilarious, and magnetic Bridget Everett) who has moved back after the death of her sister and the failure of a relationship. She works in a mundane job and is struggling with depression, grief, and the unceasing weight of it all, while she discovers an underbelly of queer cool kids who help her find her own voice and encourage her to embrace life again. Funny and touching, VERY well written, it's a winner.
The Lord of The Rings: The Rings of Power // Season 1 // Amazon Prime
Ok, ok. I get it. It's not actually Tolkien's story. It's got inconsistencies from the original Lord of the Rings. BUT taken on its own, it's a really really good story, a beautifully shot show, and with compelling, flawed, and relatable characters. I loved reading the Hobbit and the Lord of the Rings Trilogy on my own as a young adult and most recently with my young daughter; the adventure, the fun personalities of the hobbits, the peril, the relationships, the magic of the world... the walking (ok that part could have sped along a bit). And I ALSO loved the Rings of Power, not because I expected it to fit in perfectly in Tolkein's world, but because it has all of the aforementioned stuff plus a great story on its own. The origins of Gandalf, Galadriel, and Sauron were created, liberties were taken, and the tale was told in a way that makes me want to see more. Purists need not apply.
Honorable mentions: 
Sandman // Season 1 // Netflix: Neil Gaiman is awesome. The show is beautiful, but requires a willful suspension of disbelief. 
Outer Range // Season 1 // Amazon Prime: Extremely compelling story, for those who loved X-Files. Slightly disappointing ending that I'm hoping is tidied up in a following season.
White Lotus // Season 2 // HBO: Jennifer Coolidge is a national treasure. As intriguing as season one, but I'm left feeling like, really? You're in Italy and you're eating every meal at the hotel? 
Andor and/or Obi Wan // Season 1 // Disney Plus: My husband and daughter would be remiss if I did not include one or both of these. Star Wars. If you're into it, you're into these shows.