Two New Cases Reported as Mental Health Issues Addressed
Erie County Executive Kathy Dahlkemper was joined by Dr. Mary Anne Albaugh
April 15, 2020 at 3:26 PM
In a live feed, (starting at 2:30 instead of 2 p.m.), Pennsylvania Secretary of Health, Dr. Rachel Levine today reported that there had been 1,146 new positive cases of COVID-19, bringing the statewide total to 26,490. In Pennsylvania, there were 63 deaths due to complications of the disease, bringing the total to 647, all in adults. 324, just over half, of these deaths have occurred in long-term care facilities.
The number of new cases remains almost identical to yesterday's, with 1,145 reported previously.
1,327 of these total cases appeared in healthcare workers
"We will soon be moving into a reopening phase, but for now, we need to continue staying home as much as possible," explained Governor Tom Wolf. 
Wolf noted that he does not support a proposed Senate bill that would allow county commissioners to decide when to reopen their counties. This would mostly pertain to rural counties with very low numbers of COVID-19. 
Erie County
In an address immediately following, Erie County Executive, Kathy Dahlkemper began by remembering ErieNewsNow sports anchor, Gary Drapcho, who tragically passed away last night due to cardiac health issues. 
View ErieNewsNow's tribute to Gary Drapcho here.
Dahlkemper went on to report that there were two new cases of COVID-19 in Erie County, bringing the total number of confirmed positive cases to 42. There have been 1,157 negative cases, and no deaths of Erie County residents. Both new cases were in their 60s. As reported yesterday, there have been 17 of these 42 cases who have so far recovered.
As for Erie's cases, there is so far an even split between males and females. 
In terms of race, 30% are unknown, while of the 27, 21 white, five black/African-American, and one Asian individual diagnosed with COVID-19. 
There has been one individual who has been transferred to a long-term care facility, in a secure and isolated area, though that particular facility is unknown.
Warren County stands at one positive case, and Crawford County at 16 cases. Allegheny County now has 904, with 26 deaths. 
Dahlkemper noted that Erie County is the 38th in terms of cases, and 14th in terms of population [note, the rank of 14 is per 2012 census data, and Dahlkemper has frequently cited Erie County as 15th most populous].  
Concerning participating in outdoor activities, Dahlkemper clarified that going for walks or bike rides is perfectly acceptable by the state. Be sure to wear a mask and practice proper social distancing rules. 
Dahlkemper addressed a possible mandate for everyone in public to wear a mask. She explained that Erie County would follow a state order, but will likely not make one themselves. Dahlkemper did stress the importance of masks, especially their increased normalcy in public, encouraging businesses to implement a "no mask, no service" policy.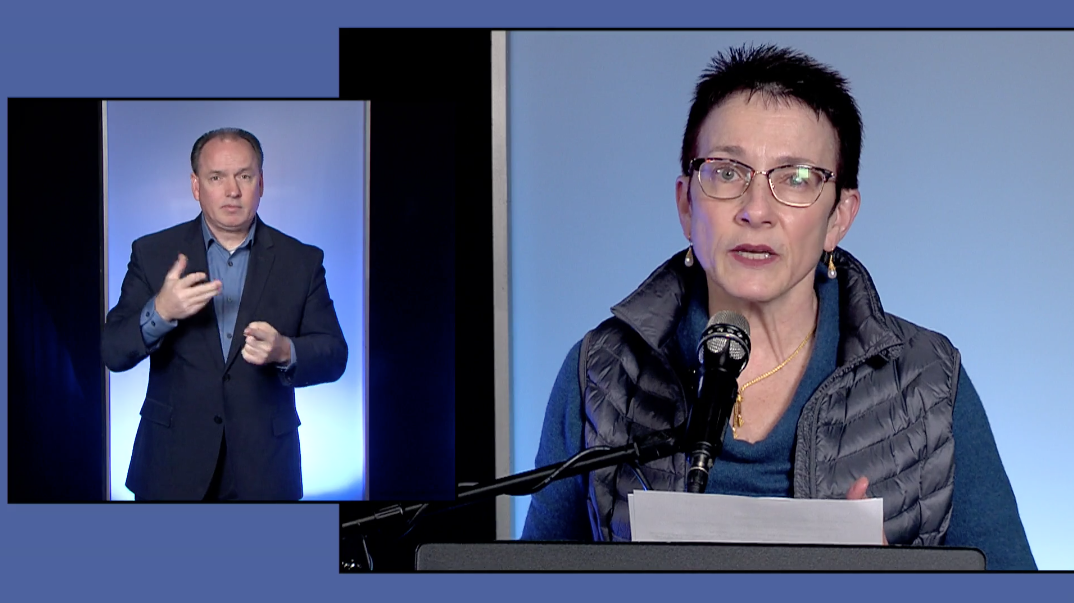 Dr. Mary Anne Albaugh, MD DLFAPA, medical director of Erie County Department of Human Services Mental Health and Intellectual Disabilities (DHS MH/ID) joined the live feed as well to discuss the mental health aspects of the COVID-19 pandemic. 
Her message today was to "hold on to hope." She noted that the county is actively servicing those in need through telehealth resources in addition to all levels of care such and inpatient and outpatient services. She urged those considering seeking care to do so immediately and as needed, and to not hold off during this time.
Echoing information given by John DiMattio, Director of Human Services for the County of Erie on April 3, Albaugh shared important phone numbers and public information. 
For emergencies, or if you or a loved one are currently experiencing a crisis such as depression, anxiety, or thoughts of suicide, please call Crisis Services at (814) 456-2014 or 1 (800) 300-9558.
For non-emergencies, please call the Erie County Care Management Warm Line to talk to someone Monday - Friday, 8:30 a.m. to 5 p.m. at (814) 273-7007
There is also a state-run warm line, launched by the state, 1-855-284-2494, available 24/7 that people can call for comfort or clarification. 
 Office of Children & Youth
(800) 932-0313 - PA's ChildLine
(814) 451-6600
 Office of Drug & Alcohol Abuse
(814) 451-6877
 Office of Intellectual Disabilities and Autism
814-528-0600
 Office of Housing and Homeless Services
814-SHELTER, or 814-743-5837
PA residents able to volunteer are encouraged to contact PA211nw.org