Tyler James Materializes Nice Ghost
Catching up with the Cambridge Springs native's latest musical venture
January 15, 2020 at 12:00 PM
On January 8, 2020, the first single from Tyler A. James's latest musical project Nice Ghost dropped.
"It's not Nice Ghost like 'friendly ghost,'" James recently tweeted. "It's Nice Ghost like, 'Hey friend, that's a nice ghost you've got there!'"
Completing the album has been quite the long ride. He began writing the first single, titled "Digital," during the 2016 primary election.
"The arguing on social media was endless," says James. "Everyone just doubled down on their beliefs … and started slinging insults around when they started losing fuel."
For James, as with many who followed the election closely, the political rhetoric explosively fueled by social media was becoming a major source of stress and compulsion.
"I was walking around with a tense physical manifestation of anxiety the whole time, constantly checking my phone for new comments, breaking news, anything that would feed the obsession," he explains. "It seemed so chaotic, it was like when I logged on to Facebook, I was walking into a room where everyone was throwing things at each other and yelling. It was noisy."
That noise became the origins of "Digital," the stunning, intense, layered — and yes, noisy — first single from the album.
"I tried to capture how it all made me feel through the sounds," James says. "Disoriented and isolated. There's a whole middle section where I say, 'it's just noise' and it loops over itself while the band gets louder and louder. That's what social media sounds like to me anymore — crescendoing cacophony."
James' musical roots run deep in Northwestern Pennsylvania. While in elementary school in Cambridge Springs, he started taking drumming lessons at age 10. He joined the school band and chorus, where he excelled, and performed at school talent shows. Outside of school, he drummed in a punk rock band (and he has the mohawk photos to prove it), while also writing his own music and dabbling in all types of genres and sounds as he also worked relentlessly to perfect his skills on the guitar (along with numerous other instruments).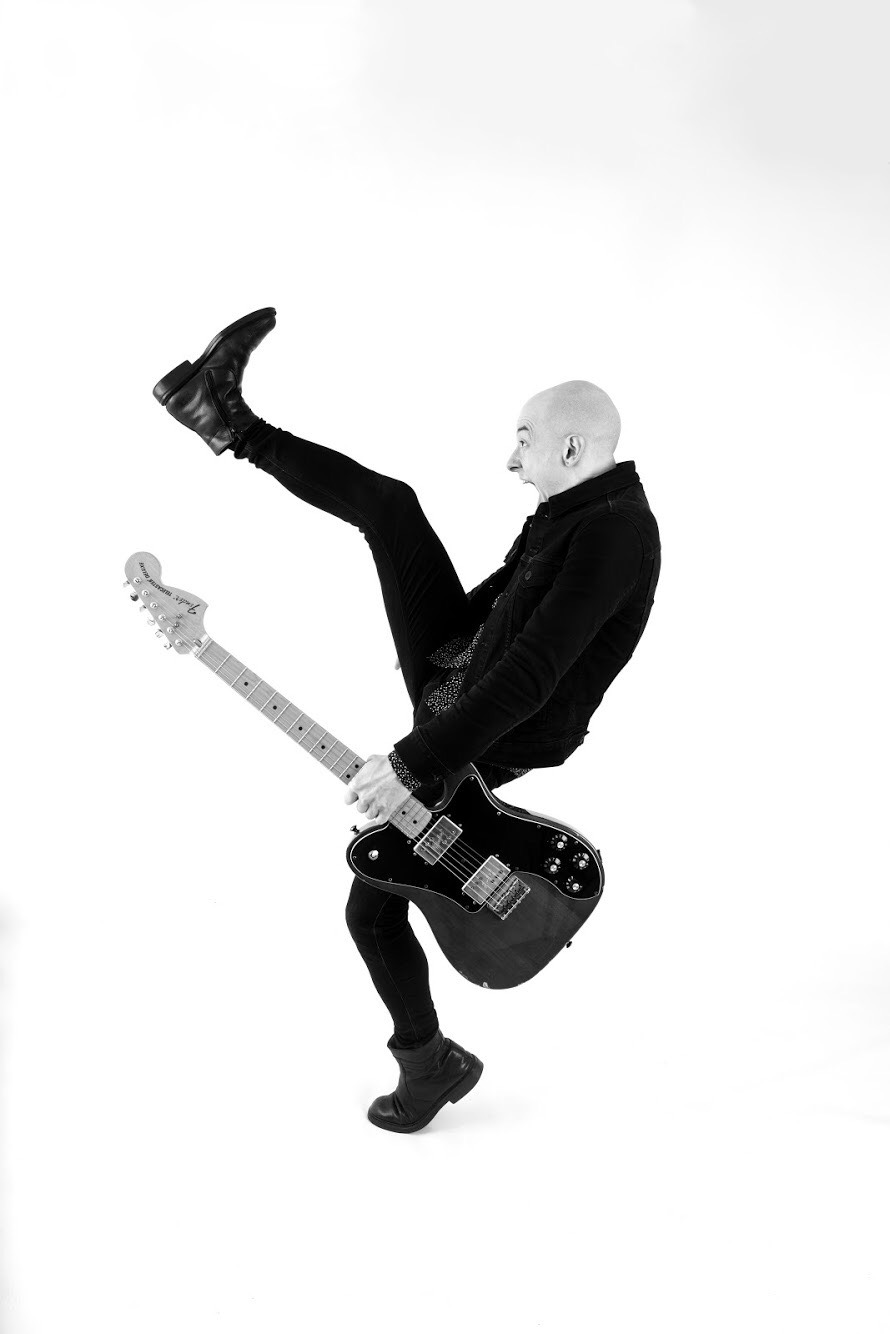 Cambridge Springs native Tyler A. James is preparing to drop his first album under the alias Nice Ghost in 2020, after years of build-up.
After high school, he was accepted into the music program at Edinboro University as a voice student, studying music theory and learning the standard classical repertoire. During this time, he was engaged in numerous gigs and projects on the side. He also fronted two well-known local pop-rock bands that played throughout the Erie region and beyond: Stillframe Sky from 2006 to 2009, and Radio Empire from 2009 to 2011. After graduating from Edinboro, he even had a stint with the Erie Philharmonic Chorus. Eventually, James packed his bags for Los Angeles where he attained his master's degree in commercial music.
Since the move (which also involved a move to Nashville and then back to Los Angeles), he has worked nonstop as a professional musician. Among many other experiences and accomplishments, he wrote and released his own music (including an EP titled Eastbound in 2014). He joined Nashville-based band The Tailgaters and did a national tour as lead guitarist and backup vocalist, playing over 200 shows in a single 10-month stretch. He played lead guitar on two tours with The Rocket Summer, the first of which was a 10-year anniversary tour and included an extra leg in the United Kingdom.
Now, after years in the works, Nice Ghost is making its debut and the singles are rolling out monthly, leading towards the release of the entire album. The second single, "I've Got Somebody," will be released in early February.
"Digital" is currently available for download and streaming on all major platforms worldwide. You can follow upcoming releases and learn more at www.niceghostmusic.com or follow Nice Ghost on Twitter (@niceghostmusic) and Instagram (@niceghostofficial).