Uncork and Unwind at Inaugural Peek'n Peak Festival
Wine and good spirits are flowing at the Peek'n Peak Uncorked festival
September 11, 2019 at 10:45 AM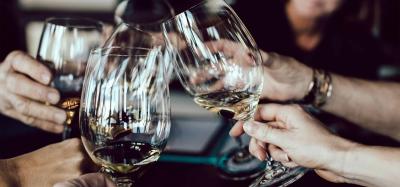 Friday, Sept. 13
Peek'n Peak Resort will be offering an elevated culinary experience with a weekend packed with tastings from wineries and distilleries in the Great Lakes region, along with vintage-aged cheeses from Cabot Cheese.
This is the first year for the Uncorked Wine and Spirits Festival. The weekend kicks off on Friday with a wine pairing dinner at Bistro 210 (that is now sold out). The spirit continues on Saturday from 2 p.m. to 6 p.m. with tastings from wineries and distilleries throughout the region, including Ryder Estate, Merritt Winery, Woodbury Vineyards, Erie Distillery, Thirsty Owl, Becker Farms, Mazza Chautauqua Cellars, 6 Mile Cellars and Five & 20 Spirits & Brewing. There will be live music along with demonstrations to provide guests with new knowledge surrounding the wine tasting experience.
The event ends Saturday with Peek'n Peak's free summer concert series, Bonfires & Brews, featuring live music from Chautauqua's DTO, lawn games, s'mores, craft beers, and grilled food at the Gazebo Grill.
Each ticket includes eight wine tasting tickets, food tickets, and a souvenir wine glass and stopper.
In between the tasty treats, enjoy Peek'n Peak attractions like the chair lift that goes across the Chautauqua Valley, or the Soaring Eagle, the resort's zipline. — Chloe Forbes
Friday, Sept. 13 and Saturday, Sept. 14 // 1405 Old Rd., Clymer, N.Y. 14701 // $40 per person, $65 VIP // Ages 21+ // pknpk.com