Unlocking the Legacy of The Pope Hotel
How Erie's hub for black musicians thrived amidst adversity
February 12, 2020 at 1:15 PM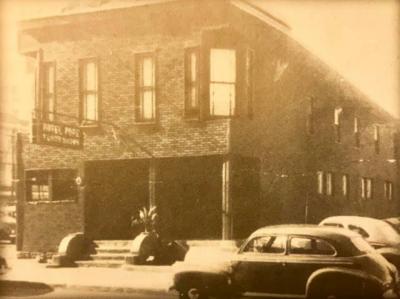 It was July of 1951: a steamy Saturday night in Erie, Pennsylvania and French Street's Pope Hotel was jam-packed for a performance by esteemed jazz musician Jeannie Cheatham.
"It was the last night of our engagement at the Pope Hotel," Cheatham wrote in her 2006 memoir, Meet Me With Your Black Drawers On. Despite being late in her pregnancy (a child she shared with the equally-esteemed jazz trombonist Jimmy Cheatham), she and the band were finishing up a "three-hour jam session," the last of their three shows of the day. It was then that she felt her first contractions.
She ended up in the hospital, tuning out the cries of other women in labor as she dozed off from exhaustion. Later that night, she gave birth. "The cord was cut, and a beautiful, brown baby girl was snuggled into my arms," Cheatham recalled. "She smiled and I fell in love."
Cheatham was just one of many renowned black musicians who played memorable — and in her case, very memorable — sets at Erie's Pope Hotel over its years in operation.
In a city that was segregated such as Erie, the Pope Hotel was well-known as a venue for black musicians, along with its regular band, four-girl chorus line, emcees, and even comedians. A partial accounting of musicians who played there includes Aretha Franklin, Louis Armstrong, Duke Ellington, Ray Charles, Ethel Waters, Pearl Bailey, Lena Horne, Nat King Cole, Scatman Crothers, Lionel Hampton, and, of course, Erie's own jazz legend Mary Alice Brown.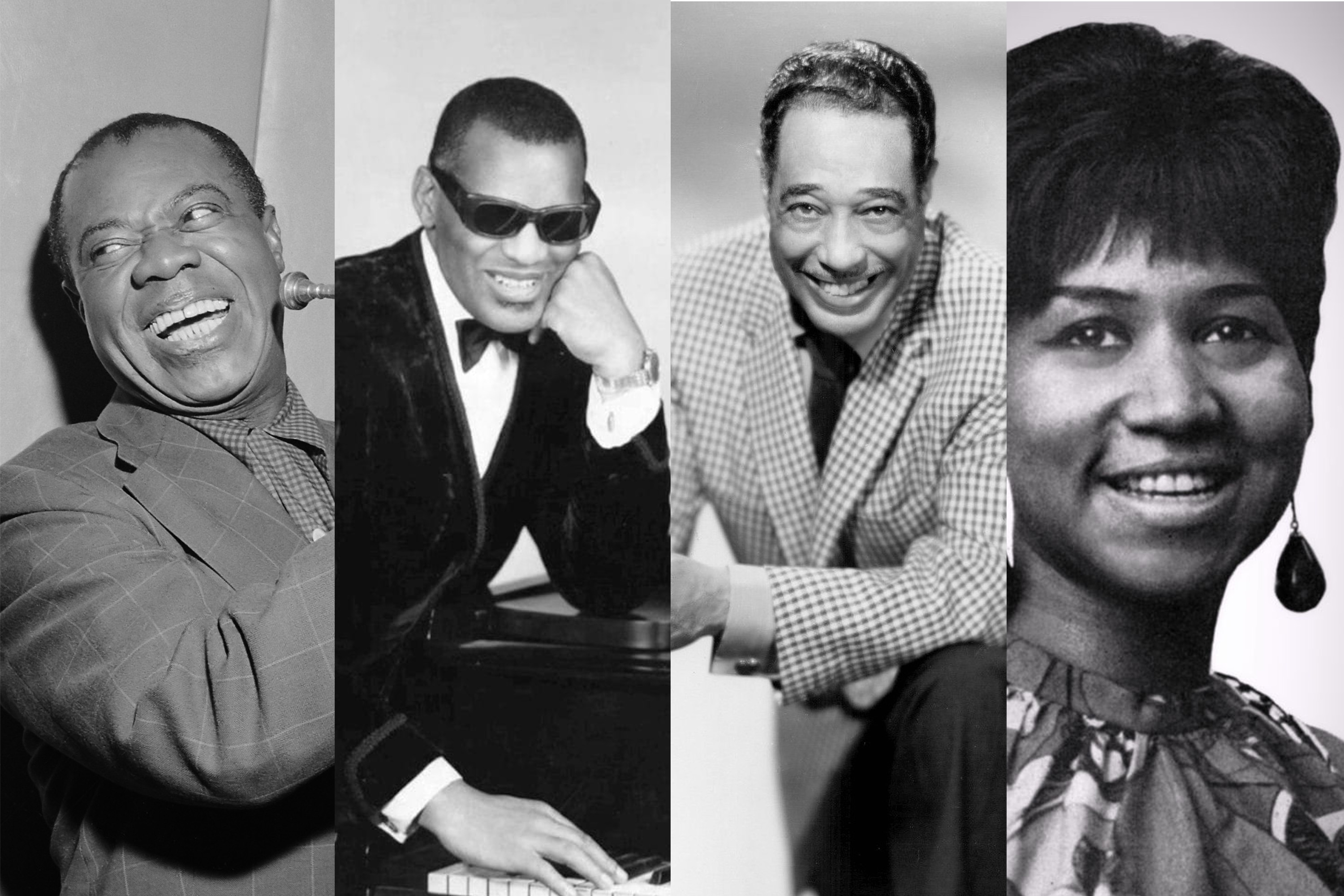 Louis Armstrong, Ray Charles, Duke Ellington, and Aretha Franklin represent just a sampling of the iconic recording artists to play at Erie's Pope Hotel, an enclave for black entertainment in a city shorn by de facto segregation [Herbert Behrens / Anefo; Associated Booking (management); William Morris Agency (management)/Photo by Maurice Seymour, New York; Atlantic Records].
Erie's segregation laws may not have always been officially on the books, unlike the Jim Crow laws of the South, but redlining and other discriminatory off-the-books housing practices were commonplace in the city throughout much of the 20th century. During the 1950s, a decade in which Erie's population of black residents nearly doubled, many white-owned businesses also routinely found ways to deny services to black customers.
Black Erieites continuously had to organize in order to resist and protest such racist policies and practices enacted throughout the city — and sometimes even the entertainment performed for Erie's white residents. In one such instance in 1907, two decades before the Pope Hotel opened, the newly-built Majestic Theatre put on a performance of The Clansman. The play was adapted from the 1905 novel which glorified the Ku Klux Klan as heroes and displayed segregation as necessary. Just as in Philadelphia a year earlier when black Philadelphians protested such a performance (and one protester made a New York Times headline for hurling an egg at the performance), Erie's black residents protested the show. Yet, as described by Sarah S. Thompson in Journey from Jerusalem: An Illustrated Introduction to Erie's African American History, such protests by Erie's black community actually led to "an increase in racist restrictions" from Erie's white residents.
After The Clansman was adapted into the highly-successful 1915 film The Birth of a Nation (which famously and controversially screened at the White House), there was a nationwide resurgence of the Ku Klux Klan. Membership estimates range between two to four million. On the corner of 10th and Parade streets, only blocks away from both the Majestic Theater and Pope Hotel, a newly formed KKK chapter would meet in Erie during this time.
"During the 1950s, a decade in which Erie's population of black residents nearly doubled, many white-owned businesses also routinely found ways to deny services to black customers."
The Pope Hotel defied such white supremacy as well as racist policies and practices by being a space welcoming of black entertainment and patrons. It was also owned and operated by a local black family. Jessie Pope, the first president of the Erie chapter of the NAACP, had opened the establishment with her husband William in 1928. There were around 300 black citizens living in Erie during this time, but according to Thompson's 1994 essay on Erie's black-owned businesses, even as the city's black population grew, the Pope Hotel "was one of only three taverns serving Erie's black community" until the 1950s.
In 1933, Jessie's son, Ernest P. Wright (better known as Ernie) moved to Erie and took over management duties from his mother. He eventually became sole owner when his mother died in 1942, the same year that he purchased the Negro American League baseball team, the Cleveland Buckeyes.
Dave O'Karma wrote in Cleveland Magazine of Wright's legacy and how his "ventures and solid business acumen provided something the white business structure of the time ignored: entertainment and jobs for black people by black people."
To be a black musician in or traveling through Erie during these decades of the 20th century often meant playing within the rules and parameters of these white supremacist business structures. While a white-owned downtown theater might profit from the talents of black musicians, for instance, even those permitting black patrons often required that they sit in balcony seating.
The Negro Motorist Green Book was a popular publication used by black travelers throughout the mid-century to advise them on places safe from such discrimination and racial profiling. During the 1930s through the 1960s, the Green Book listed the Pope Hotel as one of the safe places for black travelers coming through Erie, along with Kintucky Bar-B-Que at 1438 Parade St. ("the best ribs in town!"), Wilson's Sinclair Service Station at 17th and French, and Stake's House & Bar at 1435 Parade Str.
Eventually, Ernie Wright would share ownership with his sons Ernest, Jr. (an architect who would design the Martin Luther King, Jr. Center's Green Room as well as a downtown clothing store called "Mr. Ease") and Charles. Charles took over the family business completely in 1972, but it was purchased in 1978 and torn down shortly after.
The Pope Hotel, located at 1318 French St., was one of only three taverns serving Erie's black community until the 1950s, according to historian Sarah S. Thompson. It was demolished in 1978.
The Booker T. Washington Center, which opened a few years before the Pope Hotel in 1923, was another space in Erie for black musicians and entertainment, holding countless dances with live music. The highly-regarded Erie musician Earl Lawrence served as its director early on. Lawrence, born in 1881 and a good friend of fellow Erie musician Harry T. Burleigh, emphasized the importance of music at the center. His entire life revolved around music, playing and teaching the flute, saxophone, percussion, and other instruments in his private studio between 1916 and 1936, while also at various times working as an instructor at Markham Music, the Erie Conservatory of Music, and with numerous city orchestras.
"It is also important to note that even though Mr. Lawrence had taught and worked with some of the most prominent Erie musicians of the day, he did not find employment in the Erie City School District," local historian Johnny Johnson wrote in a 1994 essay on Lawrence. Fortunately, Lawrence was hired as the musical supervisor in surrounding county schools, which included Summit, Girard, Fairview, and Wattsburg before retiring in 1951.
With each passing decade, representation within Erie's music scene improved. Many venues within Erie became more inclusive throughout the 1960s. College campus organizations around Erie such as the Behrend Black Student Union organized events highlighting black music on campus throughout the 1970s. Inclusive events throughout the city became more commonplace — although still, during the past few decades, many city-sponsored celebrations and events have notably lacked proportional inclusion of black artists and musicians.
We look to the past at venues such as the Pope Hotel, not out of fascination for a bygone era, but because such stories help us understand our present. We center the stories of people such as Jessie Pope, Ernie Wright, and Earl Lawrence, because they humanize a past that can seem so distant, yet so within reach.
As for the Pope Hotel, its history is still incomplete. There are so many stories left to tell.
Jonathan Burdick runs the historical blog Rust & Dirt. Follow them on Twitter @RustDirt, and on Instagram @RustandDirt.