Upfront: 'Ello, Guvnah!
Erie's most irregular regular column returns!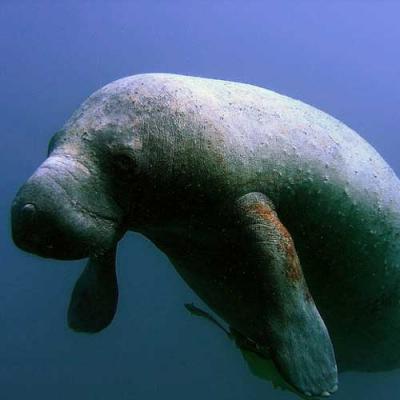 Erie's most irregular regular column returns!
Three and a third years ago, I accepted my very first assignment from the Erie Reader – to attend and report on newly-elected Pennsylvania Gov. Tom Corbett's inaugural ball.
It was strange times and savage doings down there in Harrisburg, and it was a memorable trip for me in ways both story-related and not, but the takeaway was simple – the spectacle of feasting during a famine (a feast I enthusiastically immersed myself in) did not exactly set a reassuring tone for the fledgling Corbett administration.
Fast-forward forty full moons to today. Corbett's getting less respect in "rural" Erie than a yellow traffic light, his popularity ratings are lower than the temperature on Presque Isle in January, and he stands a very real chance of becoming the first Pennsylvania governor to lose a re-election bid since, well, ever.
Accordingly, a number of Democrats smelled the chum bobbing adrift in the drink and began menacingly circling the man some have called "the worst governor in America." More than 20 of these big fish – including new Erie County Executive Kathy Dahlkemper – were either in the shiver, rumored to be in the shiver, or asked to join the shiver.
A shiver is a term for a pack of sharks, by the way.
Today, the grind, the gam, the pod, the shiver – whatever you want to call it – stands at four. Pennsylvania Treasurer Rob McCord, former Secretary of the Pennsylvania Department of Environmental Protection Kathleen McGinty, Congresswoman Allyson Schwartz, and former Secretary of the Pennsylvania Department of Revenue Thomas W. Wolf continue to circle the bloated bleeding back-mossed manatee that is our governor.
What's that you say? You've never heard of any of these folks? That's because none of them hail from 'round these parts; McCord and Schwartz live in Montgomery County, and McGinty lives in Chester County – both of which are about as far from Erie as you can get, diagonally across the plat of the Commonwealth. Wolf is from York County, just south of Harrisburg.
Of course, these candidates all have ambassadors locally – the carnival barkers who have helped these comparative strangers ingratiate themselves with the who's who of Erie's political circus. These candidates have met ringmasters and clowns alike, while attempting to avoid the ankle-deep piles of elephant dung lying just behind the mangy, aged, threadbare red velvet big-top curtains that define the boundaries of all our life's sideshows.
And Erie is one of the most important sideshows in the commonwealth right now. There be many democrats in this here county, and in a statewide democratic primary, few other counties matter as much as Erie matters.
So, who's pulling that musty curtain aside to offer McCord, McGinty, Schwartz, and Wolf a peek at the freaks and geeks?
After repeated contacts, Schwartz and McGinty didn't respond to requests for comments, which is fine, as they are shaping up to be irrelevant. Or, perhaps that's why they're irrelevant; regardless, the two frontrunners responded, so, if you're the type to like something only because your friends like that thing, well, have I got some things for you to like.
In an email, Rob McCord's spokesman Cameron L. Kline listed McCord's local muscle, including Erie Mayor Joseph Sinnott, Erie County Democratic Chairman Bill Cole, State Rep. Ryan Bizzarro, State Rep. Flo Fabrizio, State Senator Sean Wiley, and Erie City Councilman Bob Merski.
"Erie is one of Pennsylvania's most important cities and we've been fortunate to have earned the support of a tremendous group of leaders in the region," Kline went on to say. "As treasurer, Rob has worked closely with elected officials from Erie to protect seniors and fight for working families. In the primary we expect Erie to be a critical piece of the puzzle and we're going to work hard to win every single vote we can."
Not to be outdone, Tom Wolf told me by phone that he'd received formal announcements from Erie City Council President Mel Witherspoon, County Councilman Kyle Foust, and local attorney Art Martinucci. He also said that he's received contributions from State Representative Pat Harkins and former State Representative John Hornaman, and he counts Erieite and Deputy Secretary for Administration at the Pennsylvania Department of Revenue Barry Drew as well as well-known local attorney and former State Senator Bill Sesler among his allies.
"I'm there [in Erie] a lot, and I think it's really important," Wolf said of Erie's role in the May 20 primary. "I remember making one speech to a group of accountants at the convention center, and I basically accused them of hiding the fact that Erie is the Riviera of Pennsylvania. Erie is important to Pennsylvania, not the least of which is the Great Lakes port. I understand the importance of Erie and would love to have Erie's support this time around."
But will he get it? McCord seems to have a lot of local support – especially among younger members of our community – and Wolf has outspent all other candidates by a very, very wide margin, placing both candidates in perfect position to jump through that flaming hoop at the center of our three-ring extravaganza and land the perfect Triple Lindy with a triumphant "Ta-dahhhhh!" at the end.
Now, if you're not one to merely do what your friends do, and you don't care too much about who brings the biggest billfold, consider this – McCord is an elected official who's already won a statewide campaign, and Wolf was an appointed member of former Gov. Ed Rendell's cabinet, giving McCord an intangible edge in name recognition.
Either way, just don't forget – which flaming hoop-jumping circus shark actually gets the chance to plunge their teeth into that lumbering sea cow is up to you, so don't forget to vote this coming Tuesday, May 20!
Cory Vaillancourt is a brilliant writer/complete hack. Compliment/heckle him at cVaillancourt@ErieReader.com.