Upfront Looks Ahead
It?s a new year so it?s a new Upfront, right? Here?s Cory Vaillancourt?s breakdown of the year to come, featuring three-day weekends, parties, and much, much more.
January 11, 2012 at 9:00 AM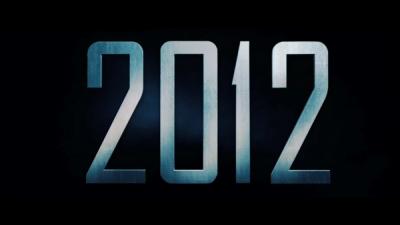 The First of each year, New Year's Day, arbitrarily inserts itself into the calendar like the plastic yellow cut card in an 8-deck shoe on a maroon-felted blackjack table. We maroons expect our fortunes to flourish; we maroons welcome the fresh cards with flexible finances and flagrant fanaticism – but deep in our craw, we maroons know that the House still has a half-percent edge, just enough to file us down, forcefully, painfully, purposely, and persistently. We maroons know that nothing really changed over New Year's Eve, yet we continue to play, if only for those few fleeting flashes of fulfillment that free us from unceasing fleecing. Finally finished focusing on the professional weirdness of 2011 – and that [REDACTED] horrible parade is over – Upfront compiled a guide to 2012 to assist you in forecasting the few fleeting flashing fragments of fulfillment to free you from the unceasing fleecing.
January – Other than bitter, unrelenting cold, we can also look forward to MLK day on Monday, January 16. We all get to stay home from work and school on MLK day, because that is exactly what a hard-working intellectual like MLK would want us to do. But hey, three-day weekend!
February – Valentine's Day is on a Tuesday this year, and Mardi Gras is on a Tuesday every year – February 21 for 2012. Those are both good days to celebrate, but why doesn't anyone celebrate President's Day on Monday the 20th? Again, most of us get to stay home from work and school to reflect deeply on the lives of these hard-working intellectuals who helped make our country great, because that is just what these hard-working intellectuals would want us to do. But again, hey, three-day weekend! I may just have a President's Day party if I can find enough people willing to dress up like Presidents of the United States (not the band) and search for President's Day eggs underneath the President's Day tree in my parlor.
March – Everyone knows about St. Patrick's Day, one of just two days a year amateur alcoholics across the country decide to go out and clog up the works for the rest of us. And, it's on a Saturday this year, doubling the intensity of the debauchery. I'm staying home. Until 1 a.m. But hey, no three-day weekend in March; I'm going to call my congressman and ask him to sponsor national legislation mandating at least one three-day weekend every month of the year. March doesn't really have a holiday that would easily translate to a three-day weekend, so I propose we observe Lou Reed's birthday (March 2) on the first Monday of every March instead.
April – Easter Sunday, April 8, is the day when a rodent brings us avian fetuses to teach us about Jesus. Weird, huh? Even weirder, Pennsylvania's Primary Election will take place on Tuesday, April 24. Voters will get to pick from a by-then dwindling field of Republicans to face President Barack Obama in the fall. Also on the ballot are State House, State Senate, and Congressional primaries, although most will be uncontested. Sadly, April, like March, has no three-day weekend to love and hug and call its own, so I propose a four-day weekend – Saturday until Pennsylvania Primary Election Day…that'll boost voter turnout, that's for sure…Or don't you want that?
May – Cinco de Mayo actually translates to "put the mayonnaise into the sink," in Spanish. It takes place on Sabado gigante May 5. Mother's Day is Sunday, May 13. Memorial Day is Monday, May 28, marking most people's first three-day weekend since President's Day back on February 20.
June – Most of the snow in Erie will have melted by now. Father's Day is June 6. And, what the hell?! No three-day weekend in June? I suggest observing Ronnie Wood's birthday (June 1) on the first Monday each June. Ronnie is best known for having his own private pub on the sprawling grounds of his estate; he also played with the Rolling Stones and the world's most underrated rock band, the Faces – featuring a then-cool Rod Stewart.
July – The Fourth of July is scheduled for July 4 this year, which is a Wednesday. A lame old Wednesday. Again, no three-day weekend during this month; however, I think no holiday is more deserving of the six-day weekend treatment than the Fourth of July. We should have July 1 through July 6 off every year; if you disagree with this, you are not a Patriot and you hate America, and also Freedom. The Great Blue Heron Music Festival is scheduled for the July 6-8; go see Erie's own Shotgun Jubilee. By the way, don't forget about another great local festival, the 32nd Annual Chaffee Gathering, tentatively scheduled for the weekend of August 27; if you do indeed forget, I must ask you, why do you hate Freedom? 
August - Celebrate Erie is tentatively scheduled for August 16 through August 19. I can't wait to see what dead horse they drag out this year. Music lovers, vote with your dollars by spending them in one of our fine local establishments that feature fine local Musicians pushing boundaries and creating. Or, go see washed-up C-list acts that have been revisiting their comfort zone night after night for the past three decades. And again, no three-day weekend. How about Pennsylvania native Andy Warhol's birthday on August 6? I'm going to have a party featuring nothing but Campbell's soup, bananas, transvestites, and Lou Reed.
September – Patriot Day is Tuesday, Sept. 11. Ask yourself if you truly are one of us, or one of them, by revisiting the entry for July, above. Also, Labor Day is Monday, Sept. 3, renewing the monthly series of three-day weekends we'll enjoy until next March.
October – Why doesn't anyone celebrate Columbus Day on Monday, May 3? Again, most of us get to stay home from work and school to reflect deeply on the…oh to hell with it. I'm going to have a Columbus Day party if I can find enough people willing to dress up like Columbus (not the town) and search for Columbus Day eggs underneath the Columbus Day tree in my parlor. Of lesser note, Halloween is on a Wednesday this year, which is not the best night for dressing up and going out, but let's face it – your costume, if you're a girl over the age of consent, will be called "a slutty ______________," and if you're a guy, it will be a dress – you can do that stuff any other Wednesday of the year in the privacy of your own home.
November – Veteran's Day is Monday, Nov. 12 – another three-day weekend. Thanksgiving is Thursday, Nov. 22, which, for some, is a four-day weekend. Note: no actual business will be transacted from about November 16 until well into January.
December – Christmas Eve is on a Monday this year, making Christmas Day a Tuesday…which is sweet. four-day weekends for everyone! Ditto for New Year's Eve! In fact, this year, you can probably get away with just working Wednesday and Thursday of that week, and then getting another four-day weekend! But don't get too excited; the Mayan apocalypse is scheduled for Friday, Dec. 21, so make sure you don't pay any of your December bills.
Today's Upfront has been brought to you by the letter "F," the number 12, and the color "maroon." Oh, and I'm moving to the country, gonna eat a lot of peaches. Can you think of any events I missed? Write them on a cocktail napkin and leave them under a glass of decent bourbon at Benjamin's; I'll pick them up later tonight. Cory Vaillancourt is a brilliant writer/complete hack and can be complimented/heckled at cVaillancourt@ErieReader.com.