UPMC Sunset Music Series Presents Sirsy w/ Daybreak Radio
Sirsy will return for this year's Sunset Music Series June 24, with Daybreak Radio as an intro.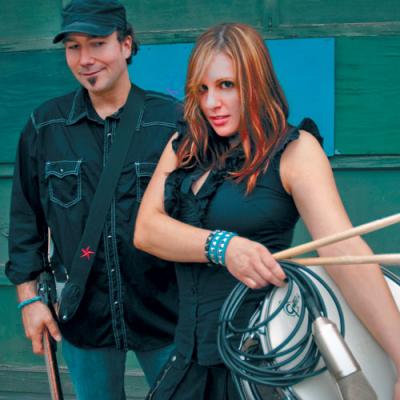 "Little band. Big sound." That's what the Boston Globe had to write about Albany-based duo Sirsy, and it's a quality that's endeared the team of Melanie Krahmer and Rich Libutti to Erie. Sirsy is no stranger to The Flagship City, which has heard Krahmer's striking vocals and Libutti's rocking guitar work at several locations, including a 2014 gig at the UPMC Sunset Music Series.
In fact, Beach 1 at Presque Isle was such a good fit for Sirsy that the duo will return for this year's Sunset Music Series June 24. Local Americana rockers Daybreak Radio will provide a rip-roaring intro for Krahmer and Libutti, as both bands will treat you to one big, loud night on Beach 1. – Alex Bieler
5:30 p.m. // Beach 1, Presque Isle // discoverpi.com