Viaduct Town Hall Meeting
Gallery: Erie CPR hosts program, encourages public hearing
January 17, 2018 at 11:00 AM
On Tuesday, Jan. 16 Erie CPR (Connect Plus Respect) hosted a town hall style meeting centered around the future of the McBride Viaduct. The now-defunct east side bridge has been a matter of debate for years, and with new city administration in place, there may soon be a turning point. Mayor Joe Schember has – even prior to the election – stated his opinion that demolition of the viaduct should continue as planned. The mayor was absent from the town hall meeting, but three members of Erie City Council were in attendence – Council President Sonya Arrington, and newly elected members Liz Allen and Kathleen Schaaf. 
Estimates suppose that the demolition of the viaduct will be relatively close to what it would take to restore the bridge to make it safe for pedestrians and bicyclists. Numerous proposals have been made to beautify the walkway with community art and local involvement – as has been done successfully in countless other cities. 
Passions ride high for this cause, and the repeated message was a unified one: have a public hearing on this issue.

Presentations were made by:
Freda Tepfer on "Feasibility Study Purpose, Summary & Presentation of Alternatives"
Adam Trott on "Structural Condition of the Viaduct"
Jay Breneman on "Cost to Repair Viaduct & Funding Sources"
Rev. Charles Mock on "Viaduct as Connector, Viaduct as Hope"
Special Guest for the evening, Charles McKinney also made a special presentation regarding similar problems and solutions faced by New York City. McKinney is the former Principal Urban Designer for the NYC Parks Department. 
There was an open forum for citizen comments as well as a question and answer period with a featuring Adam Trott, Jay Breneman, Gary Horton, and Rev. Charles Mock. 
Erie CPR provided a livestream of the event, and it is viewable on facebook video here and here. 
For more information, go to erieviaduct.com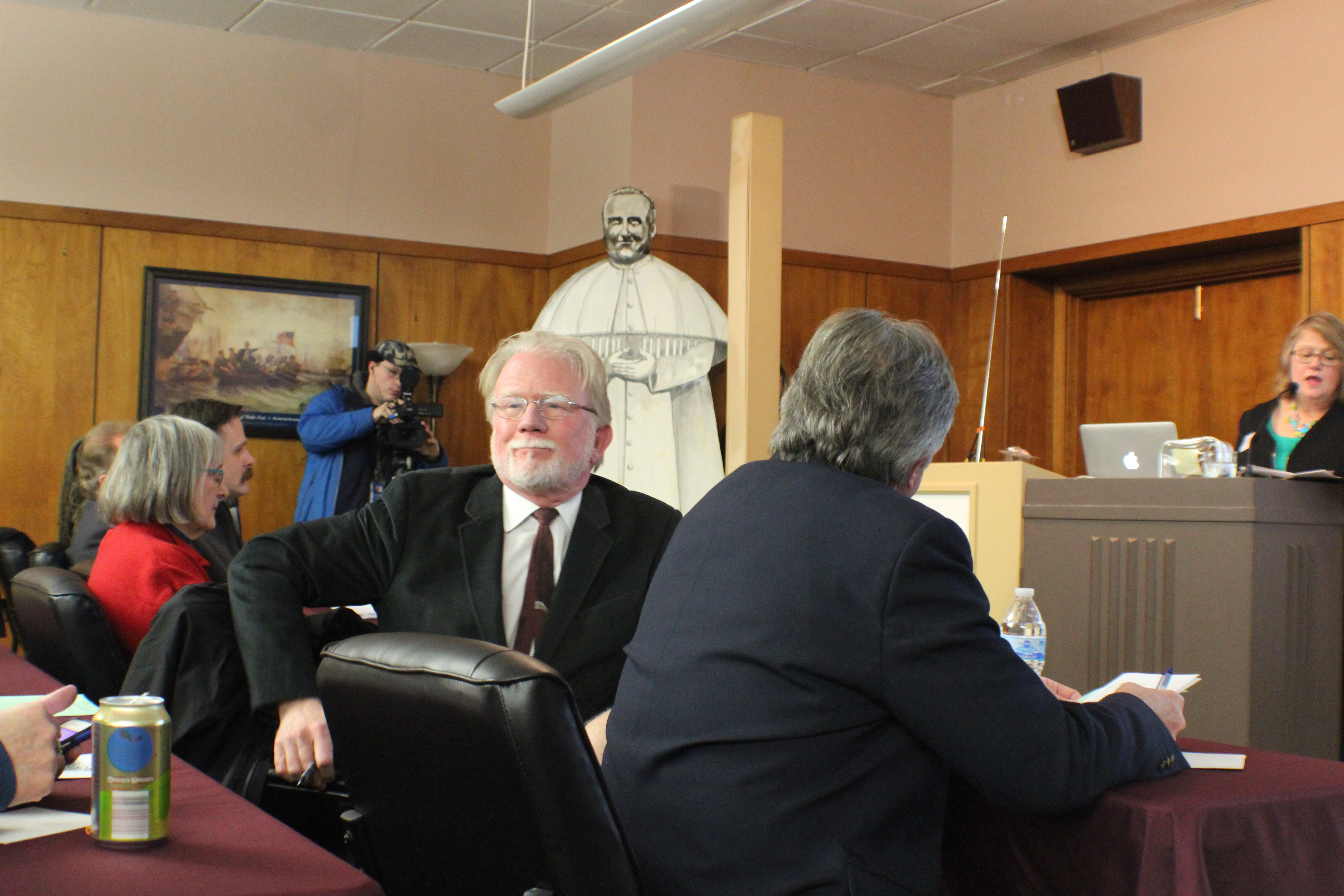 McKinney looks out onto the audience, a cutout of Monsignor Lawrence McBride behind him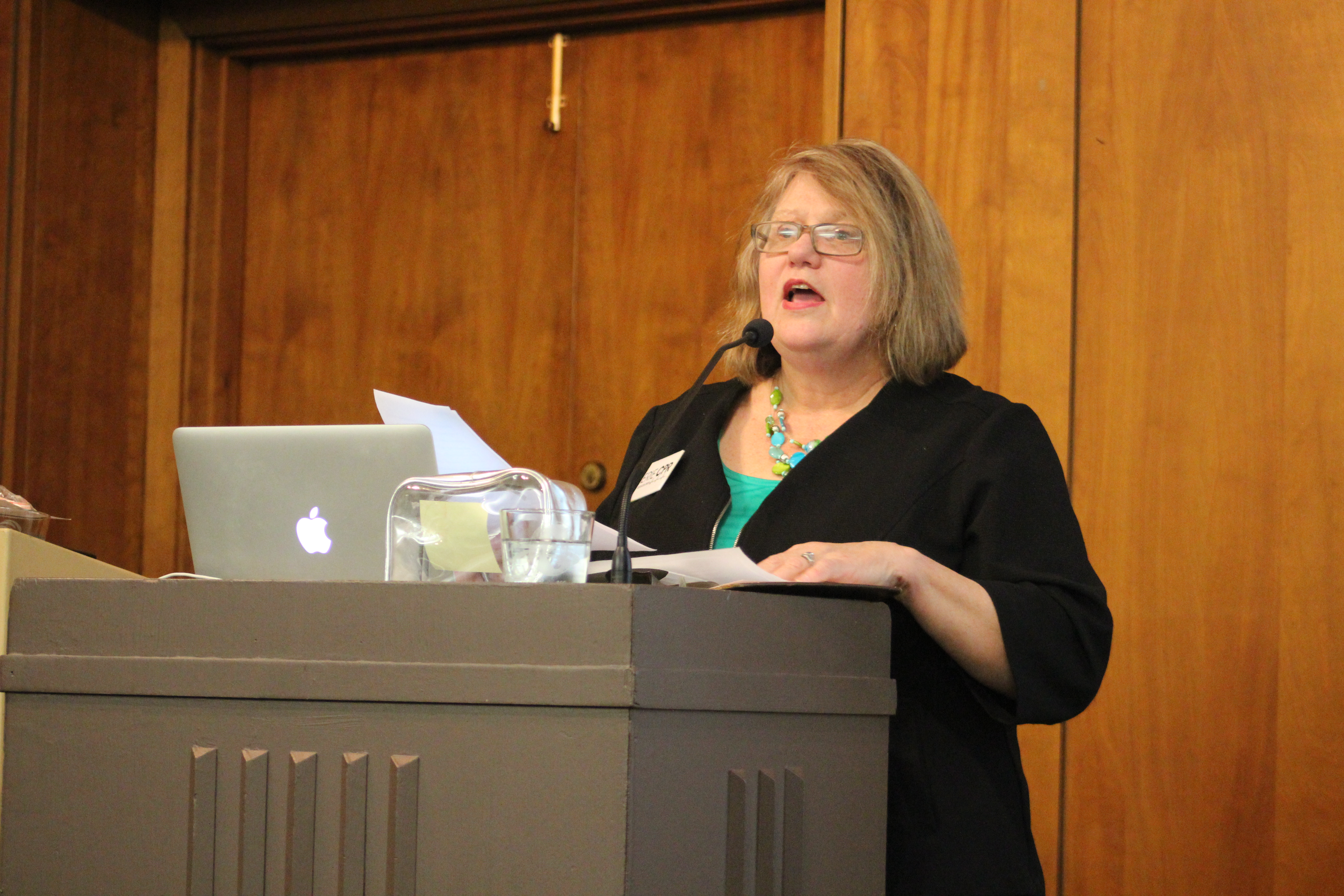 Community organizer Lisa Austin, has been a champion of the Viaduct cause for many years.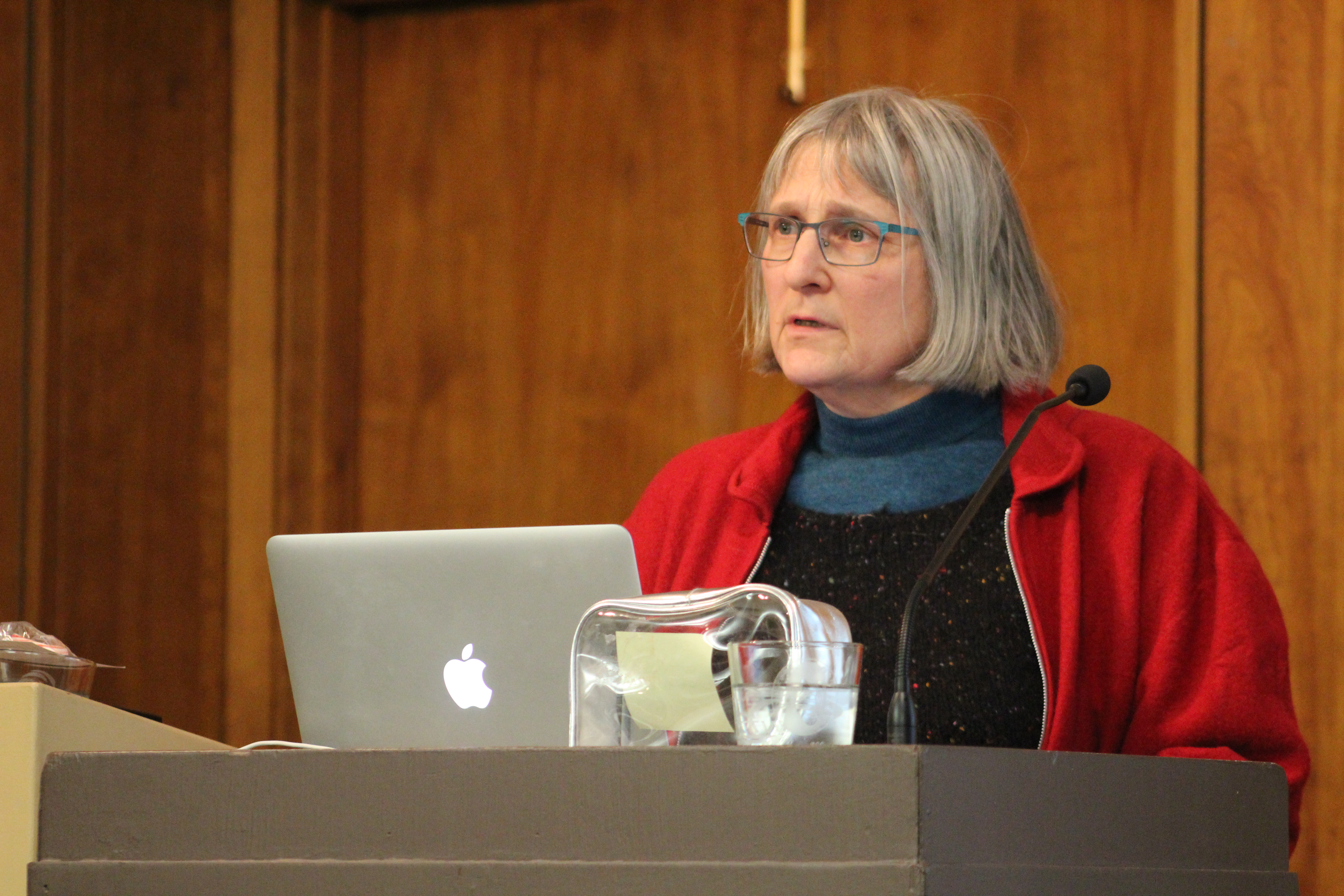 Freda Tepfer, an active voice on many progressive issues, spoke on the options laid out, and the most efficient solution.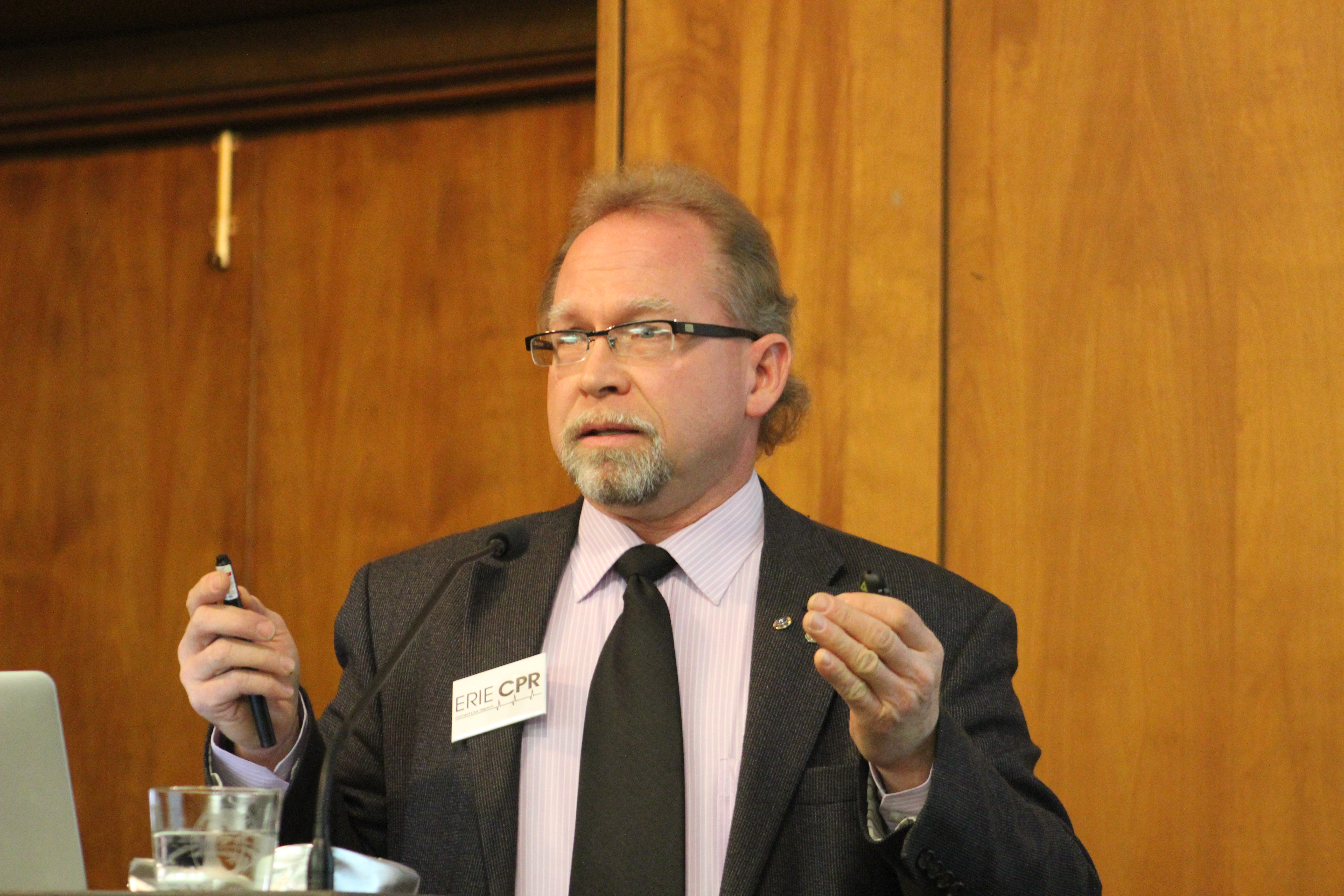 Architech Adam Trott spoke on many of the practical issues of repair, literally the most concrete issues facing restoration.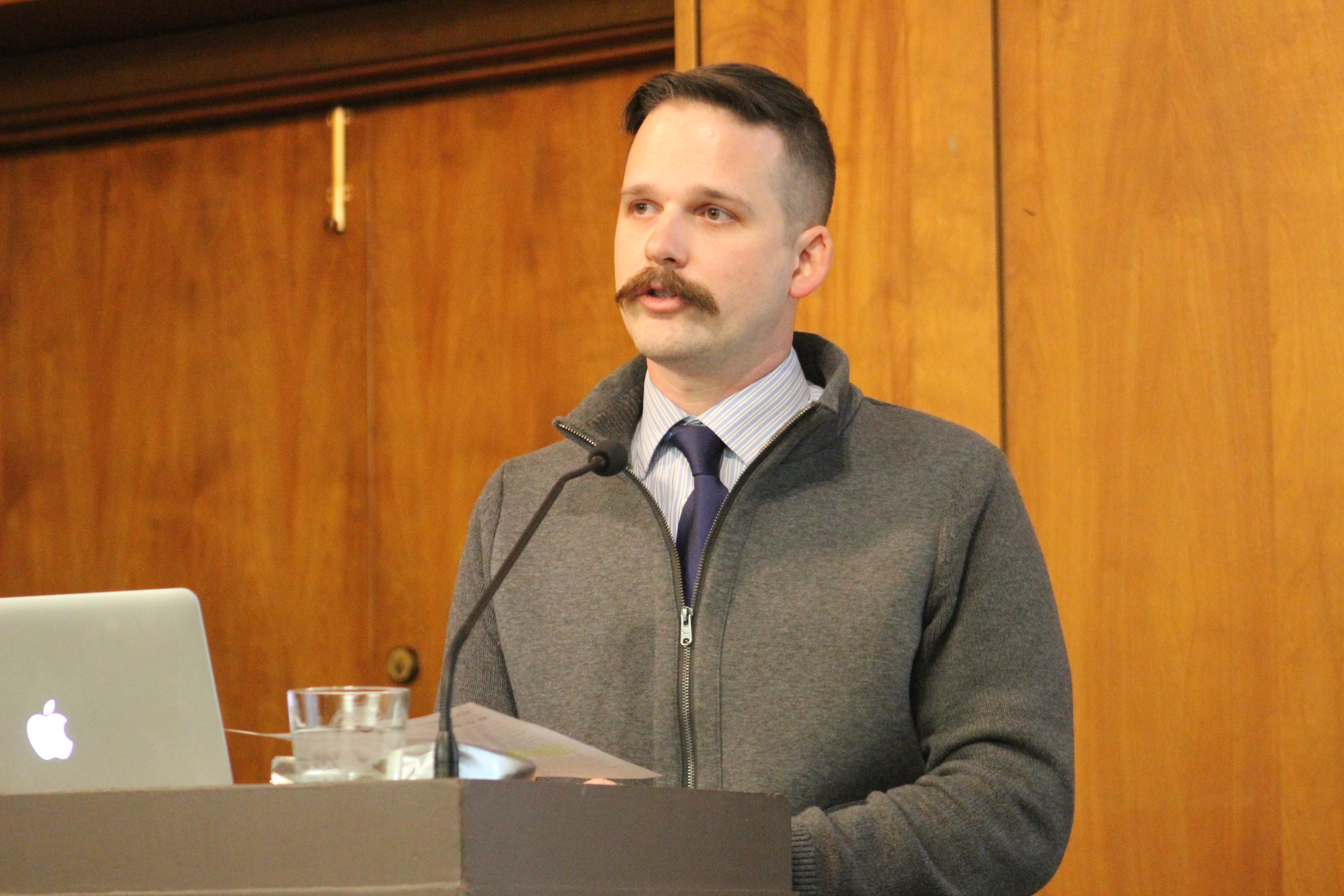 Former Erie County Coucilman Jay Breneman offered insight into local bureaucracy and money-sourcing issues.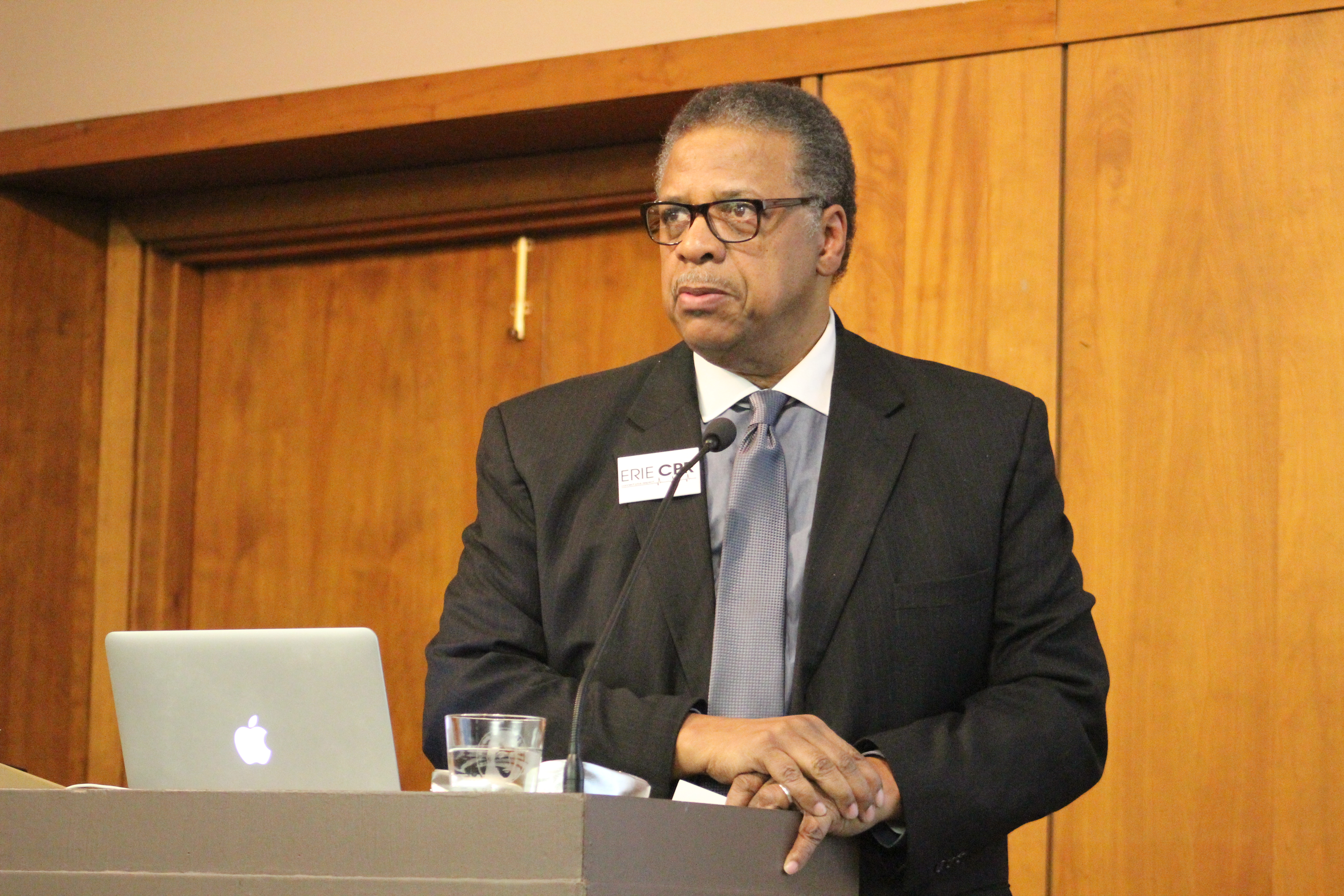 Rev. Charles Mock looked to the Viaduct as a symbol, a bridge between two different, racially divided sections of Erie badly in need of repair.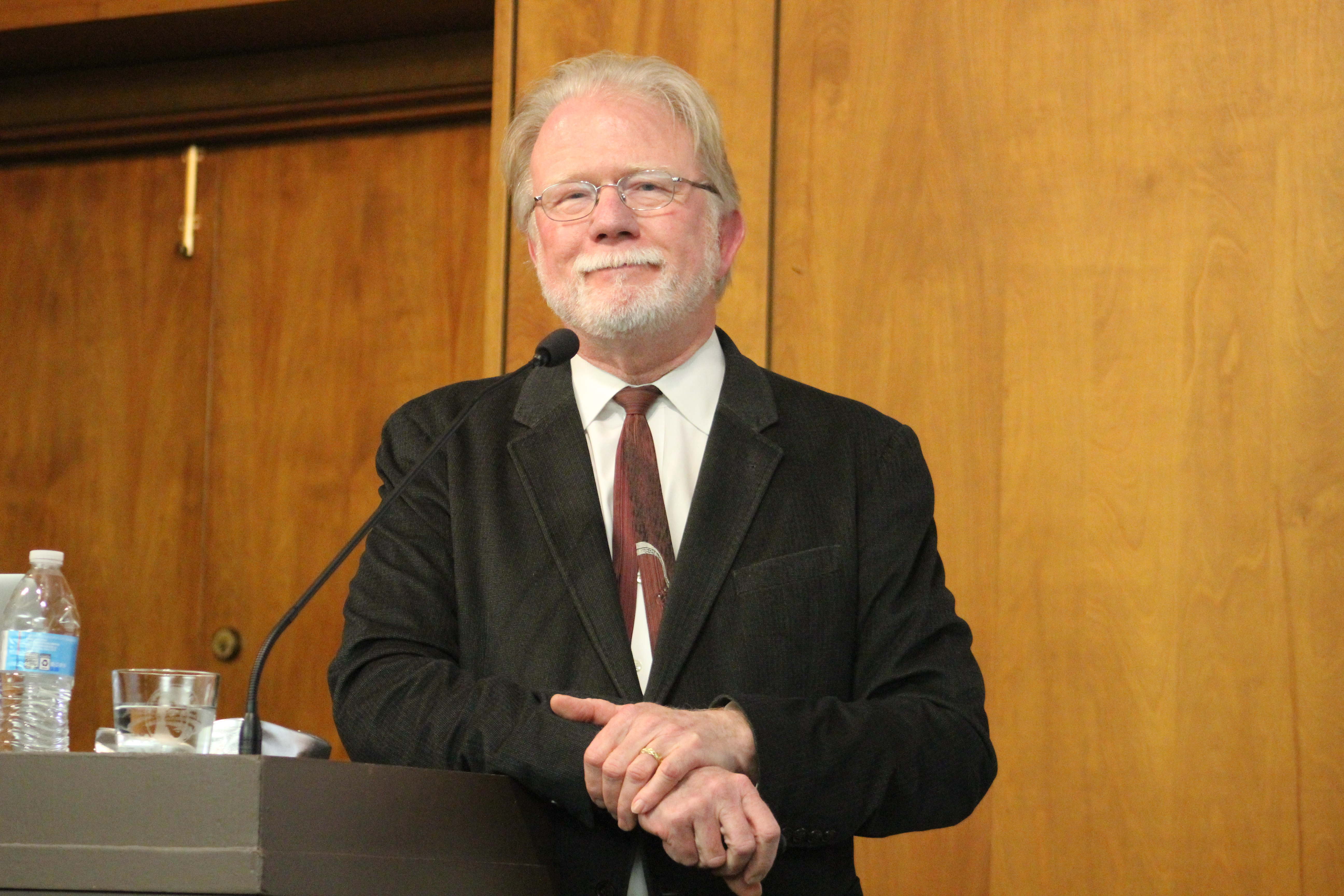 The former Principal Urban Designer for New York City Parks, Charles McKinney showcased success stories from all over the five boroughs.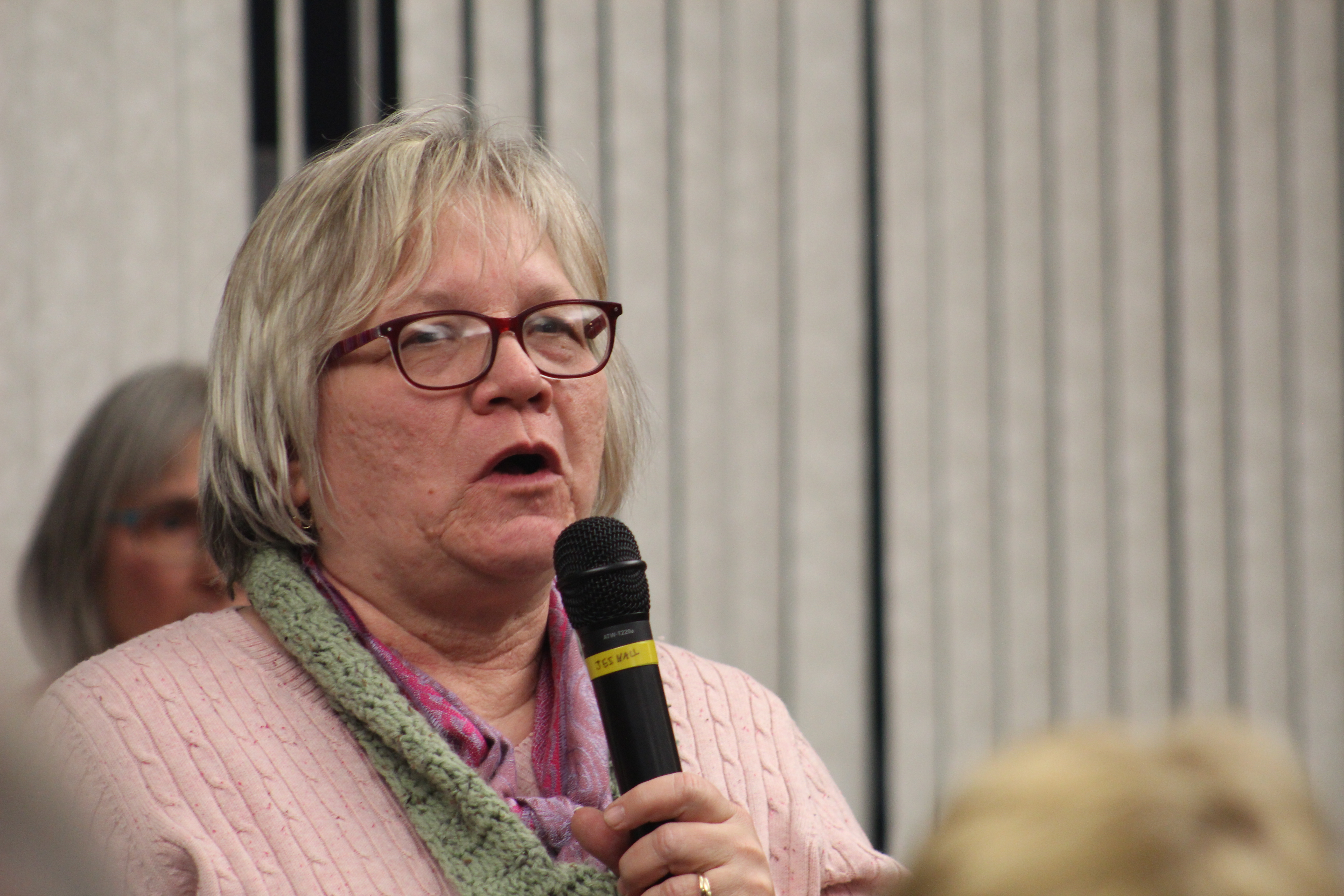 Newly elected Erie City Council member, Kathleen Schaaf was in attendance, and spoke to difficulties posed by the Bayfront Connector.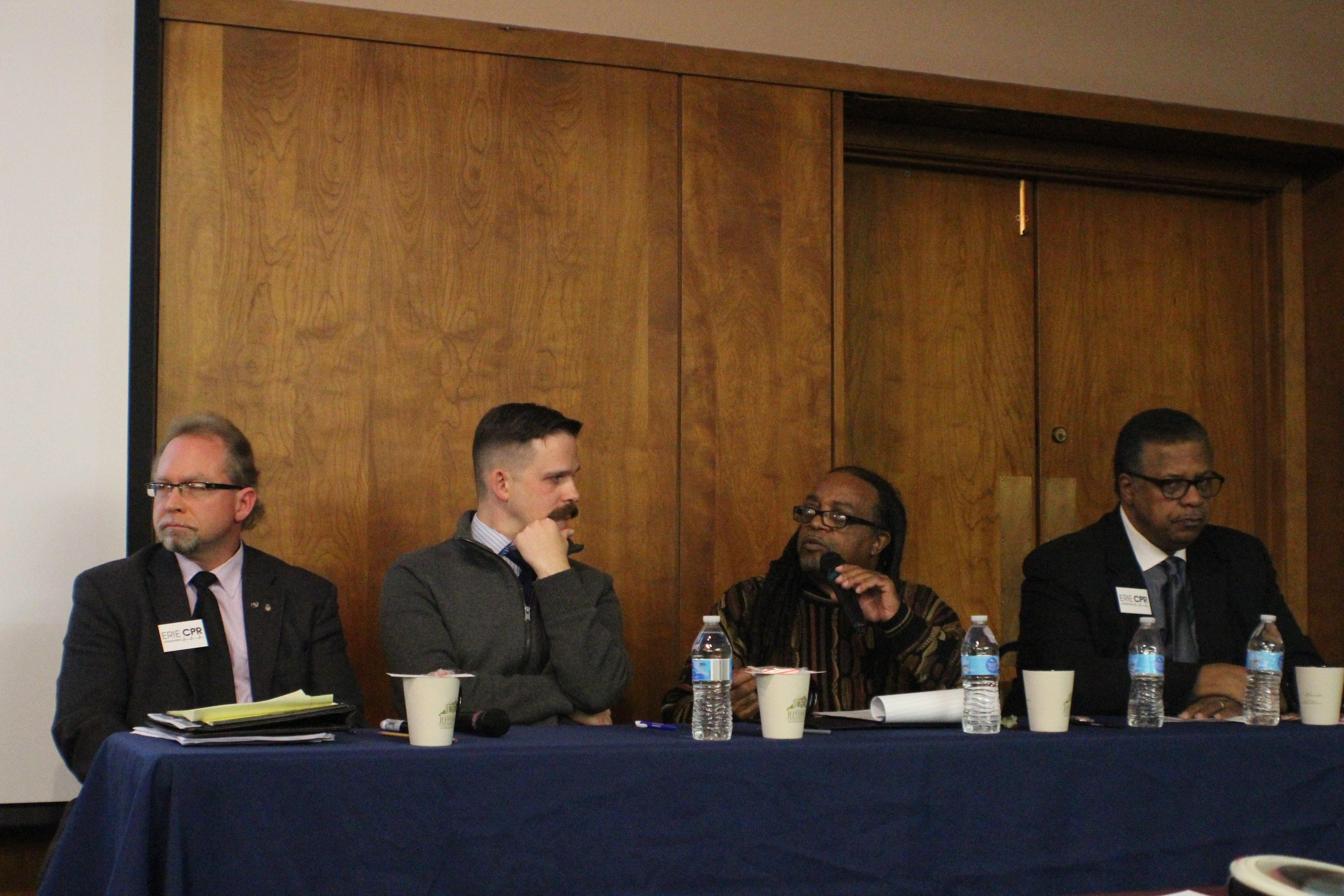 Panel Featuring [l-r] Adam Trott, Jay Breneman, Gary Horton, and Rev. Charles Mock